Though just an hour from Rome by plane, Sicily could hardly be more distinct. Not unlike the Catalans in Spain and the Québécois in France, Sicilians maintain a strong regional identity — not least because they live on an island and speak a dialect that even mainlanders have trouble deciphering. Those small-but-crucial differences make Sicily the ideal destination for intrepid travelers seeking to experience the kind of place thought to no longer exist. After all, where else can you ski down a volcano and dig your toes into a white-sand beach on the same day?
The first decision you'll need to make is which airport to fly into. Palermo's Falcone Borsellino makes the most sense for a trip of this length, especially since you could easily devote all three days to the island's capital city.
Once you've landed, forego the taxis in the Arrivals area (which are likely to overcharge you) and hop on the Trinacria Express train to the city center. It departs every 30 minutes and will only set you back € 5,80 as you make your way to Palermo.
Friday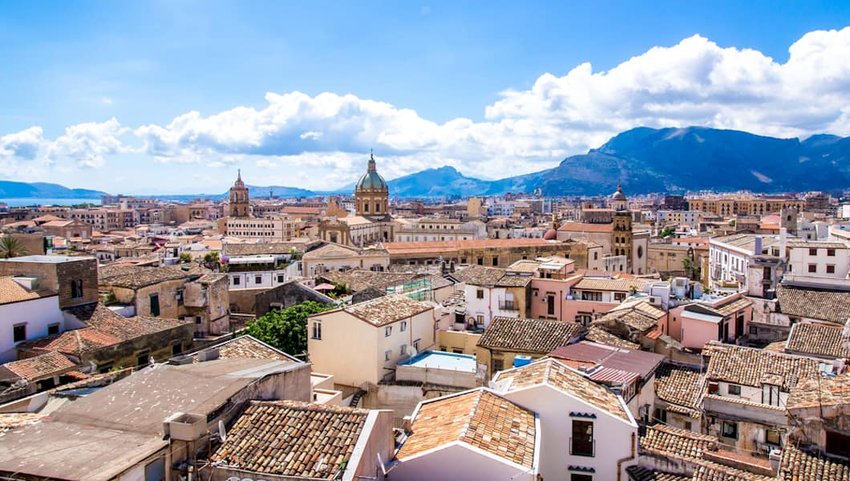 First order of business: sampling the cuisine you've been checking out on Instagram, which not even the Crema filter does justice. Vucciria is the go-to food market, but it's also a victim of its own success: so popular a destination that you're likely to encounter more tourists than natives. (Also, its name literally means "chaos" in the local dialect.)
Opt instead for Ballarò, which is easier to navigate and just as rewarding as its better-known counterpart. It's right near the train station, packed to the gills with ultra-fresh fish and a bustling microcosm of this vibrant city.
No stay in Palermo is complete without pani câ meusa — a street food made of soft, sesame-flavored bread stuffed with veal and ricotta — so find a vendor en route to checking in to your hotel and resist the urge to go back for seconds. Settle in, rest for a bit, and ready yourself for something you never thought you'd do.
Sicily is rich in history, not all of it pleasant. Case in point: the Capuchin Catacombs, home to the largest collection of mummies in the world. It's delightfully creepy, and well worth the € 3,00 it costs to gain a sense of the unique way that life, death and faith intermingle here.
That may not sound like the best appetite-builder, but Palermo is so inherently appetizing that you'll be hungry as soon as you're back among the living. Head to Ristorante Pizzeria 131 for dinner, and rest assured that its name belies a casual elegance befitting Sicily as a whole. There's more to the menu than pizza, of course, but treat yourself to the sfincione bagherese to see how it's done in this part of the world.
Saturday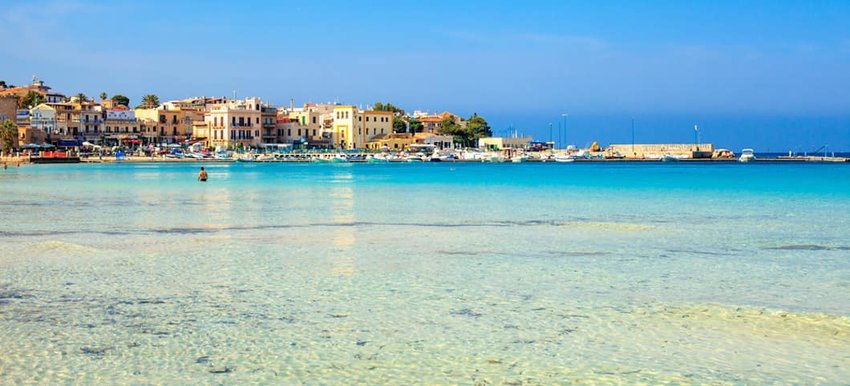 We all love sleeping in on vacation, but this one is worth rising early for. Now that you've gotten a feel for Palermo, it's time to go beyond the city limits and see what makes Sicily the singular experience it is: old-world charm, arrestingly beautiful views and, of course, seafood. And while it may seem outdated in the rideshare era, renting a car from Europcar is the most efficient way of getting around.
Mondello is just a 10-minute drive along the coast, but its white-sand beaches would be worth visiting even if they were on the other side of the island. Grab lunch at L'angolo di Mondello, which has made a name for itself with sardine meatballs (not as scary as they sound!) and mussel soup. There's nothing quite like lounging after a meal in Sicily, glass of wine in hand, but don't linger too long — Corleone is calling.
There's a reason that name sounds familiar. Nestled among the mountains an hour south is the ancestral home of one of Sicily's most infamous mafia families, but fret not: This town of just under 12,000 also lays claim to the compelling Mafia and Anti-Mafia Museum, which you don't need to be a Godfather or Goodfellas fan to enjoy. There's no better way to truly understand the mob, especially as all guides are locals who impart their personal experiences and insights to visitors.
Once you're done learning what even the best Martin Scorsese movie could never teach you, eat under the stars at Gennaro and enjoy the scenic drive back to your hotel.
Sunday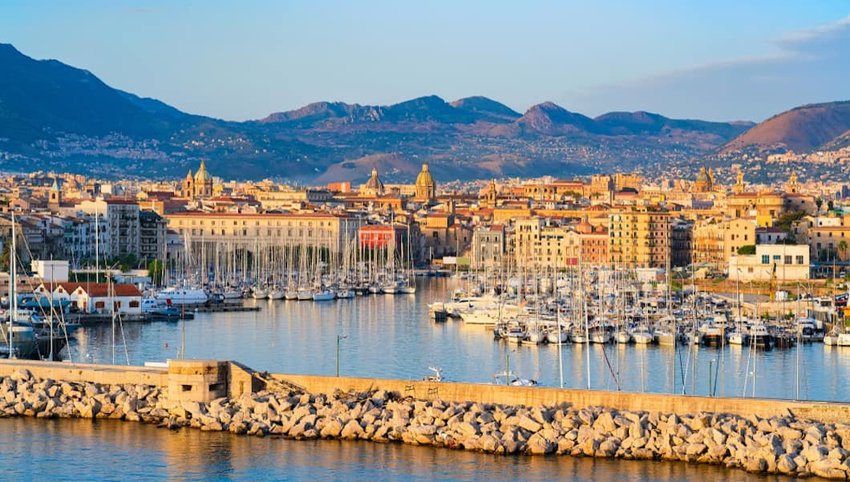 The last day of a trip always presents a dilemma: Do you tire yourself out marking items off a checklist, or ease into the thought of coming home? The latter is your best bet in Sicily, especially with the demands of leaving your hotel and catching a flight.
Don't be too sad, though: There's still plenty to eat. There's one more kind of street food you can't leave without trying: the arancina bomba, a fried rice-ball bomb that's heavy enough to be a meal unto itself.
You won't be hungry for a while after that, but anyone with a sweet tooth will kick themselves for not indulging in cassata — a sponge cake infused with fruit juice and/or liqueur that's then layered with candied fruit and ricotta. No one likes the inevitable trip to the airport at the end of a vacation, but at least you'll be ending yours on a sweet note.
Where to Stay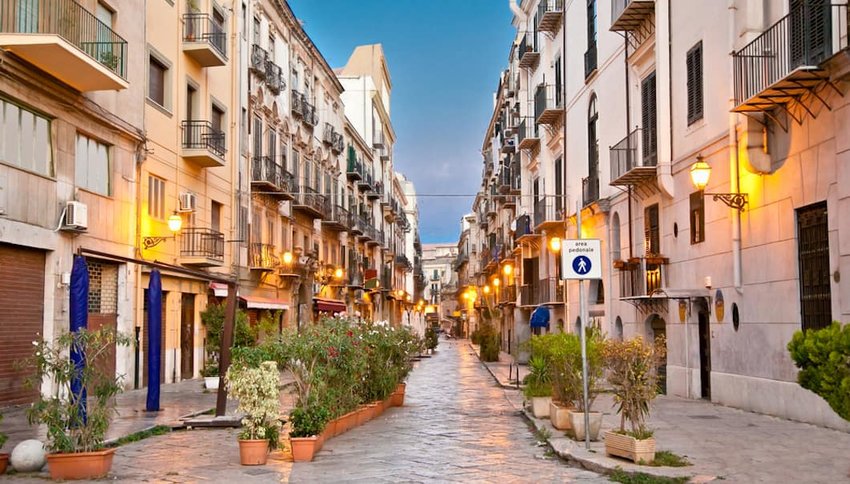 There's centrally located, and then there's the Massimo Plaza Hotel. A stone's throw from the Teatro Massimo opera house, it's also a mere 10-minute walk to the world-famous Palermo Cathedral, which — like Sicily itself — more than lives up to the reputation that precedes it.