While the majority of architects throughout history seemed to be focused on building the world's tallest buildings, some created clever structures that go the opposite direction, while taking advantage of the beauty of an underground setting.
Subterranean architecture has been around long before the concept of architecture was even developed. Our first human ancestors sought shelter in caves and tunnels millions of years ago. Providing a safe, secure space with protection from the elements, today's subterranean spaces are an indication of our complex relationship with the natural world.
From entire underground cities to cave hotels and wineries, these are some of the most stunning subterranean structures well worth the descent.
Gamirasu Cave Luxury Hotel - Cappadocia, Turkey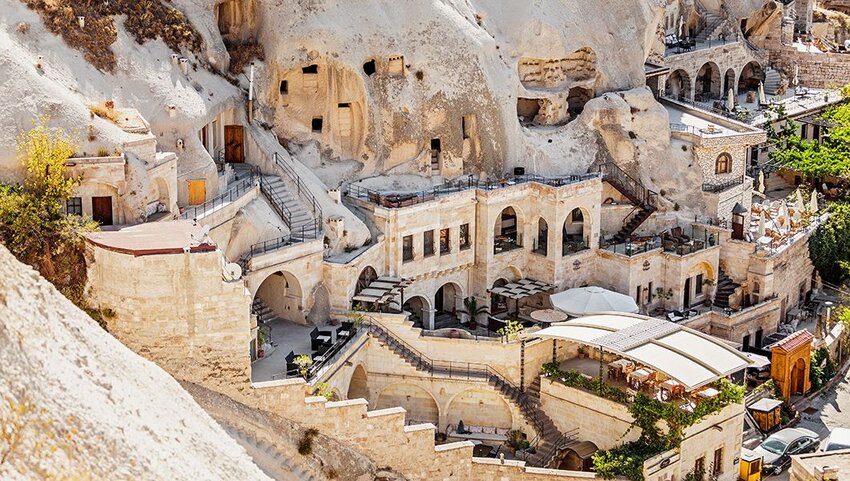 The Cappadocia region of Turkey is filled with several, massive underground cities, some of which date back as far as 3000 BCE. A UNESCO World Heritage Site, the region features over 200 underground villages and cities, including the largest, Derinkuyu, which once could house over 20,000 people. While many of these ancient cities are still being unearth, throughout the region, there are numerous modern structures built into caves, like cave churches, cave homes, cave Airbnbs, and cave hotels.
Cappadocia is believed to house the highest concentration of cave hotels in the world, with civilizations settling in this unique geological area since Roman times. One of the most spectacular is the Gamirasu Cave Luxury Hotel, which features 35 restored cave rooms. Nestled in the ancient valley of Ayvali Village, it was converted from an 11th-century monastery and includes the well-preserved original artwork. While historic details were retained, modern amenities were added, including Wi-Fi and a heated swimming pool that overlooks the valley.
Wieliczka Salt Mine - Wieliczka, Poland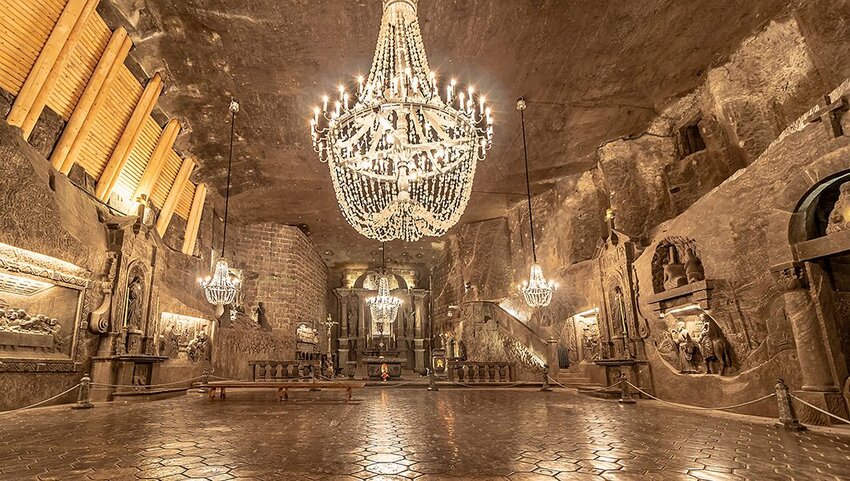 The Wieliczka Salt Mine was in operation from the 13th th century until 2007. It sits 30 minutes outside of Krakow in Poland and stretches underground for some 180 miles in length. Once operations on the mine ceased, it was decided that the underground caverns should be preserved. Three of its nine floors were restored and opened to the public. In addition to the historic mining operations, visitors can explore underground saline lakes, art galleries, even a chapel. The complex also includes a health center focused on natural healing, an underground bungee jumping platform, and a secluded church.
Desert Cave Hotel - Coober Pedy, Australia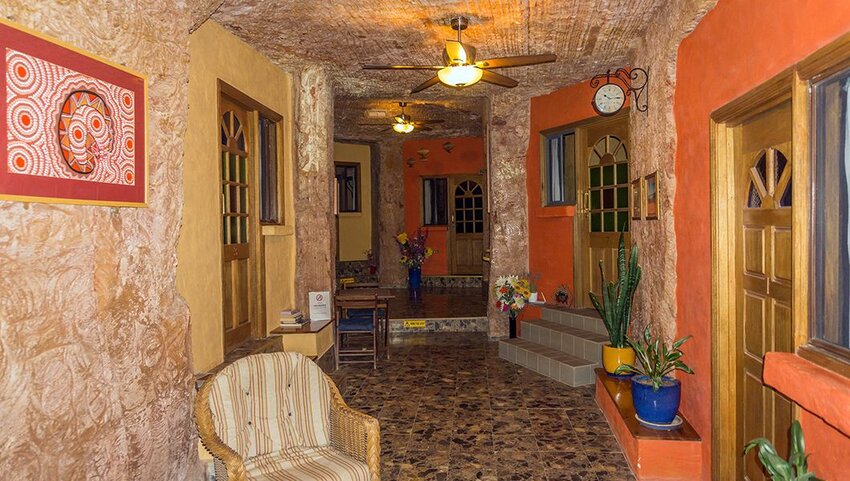 Coober Pedy, an opal mining town in Australia's remote Outback, is one of the world's most unique underground dwellings. Due to the blistering heat, which sees temperatures rising as high as 125 degrees Fahrenheit, the town was built underground in old, abandoned mines. To avoid the rising temperatures, residents got creative, building an entire subterranean community that includes homes, shops, restaurants, churches, museums, and a hotel. Today, nearly two-thirds of the locals live underground.
Visitors can experience daily local life with a stay at the Desert Cave Hotel which has its own café, bar, shops, and game room all underground. In fact, it includes everything one could need to survive for long periods, without needing to set foot in the sweltering surface world.
Postojna Cave Post Office - Postojna, Slovenia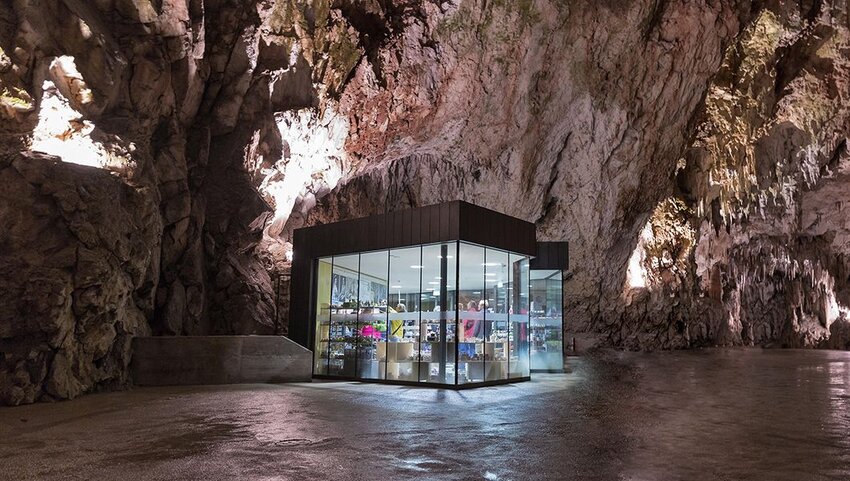 Postojna Cave is the largest show cave in Europe with 16 miles of underground tunnels, awe-inspiring stalagmites and stalactites, and diverse fauna. It's also home to the world's oldest subterranean post office, which opened its doors in 1899, and the world's largest cave castle built right into the rocks. Visitors can explore the depths of this cave via train on the world's first underground railway which was finished in 1872. Pass under stalagmites and stalactites, glittering chandeliers in Dance Hall, and see if you can spot any mythical dragons, which have long been rumored to hatch deep underground.
Clos Apalta Winery - Santa Cruz, Chile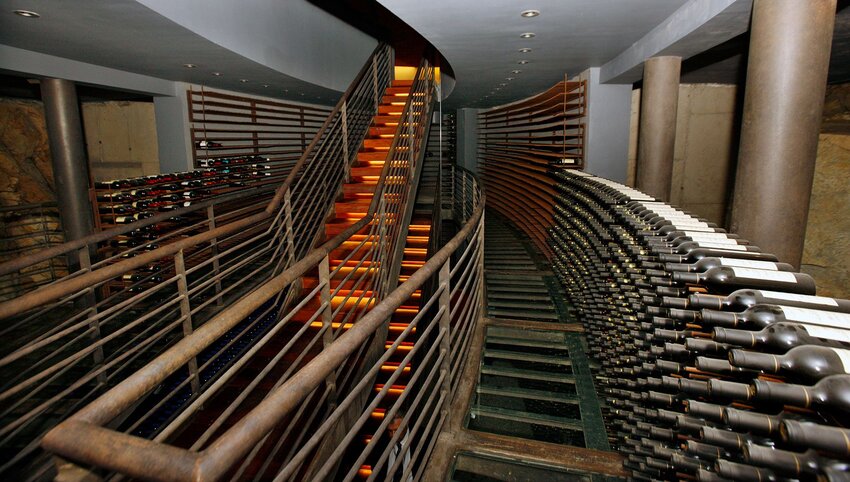 Clos Apalta Winery is a seven-level underground wine complex nestled in the Chilean Andes that was blasted out of granite. From the top, visitors get a magnificent view of the winery and vineyards before walking down through the layers. The cellar is exceptionally unique, totally buried in the rock and imperceptible from the outside. The only thing visible are the massive wooden slats that depict the splinters of an open-air barrel. Large rocks that were found on the property were made into tiles, used in every part of the cellar to reaffirm its connection to nature. A tour of the winery reveals how gravity plays a key role in creating the wine and visitors are also introduced to the winemaking world before finishing with a tasting.
Dimora di Metello – Matera, Italy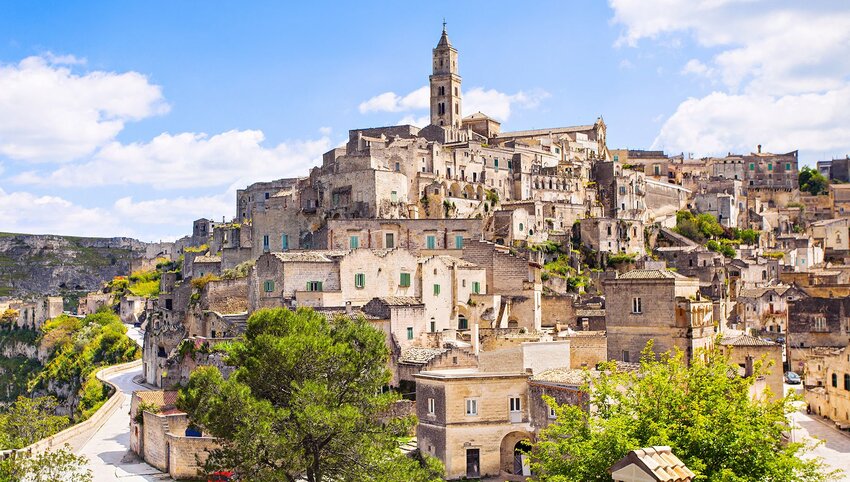 One of Italy's best-kept secrets, Matera is nestled along the cliffs in the southern Basilicata region. Its unique cave-like homes and other structures carved from the limestone rock were added to the list of UNESCO World Heritage Sites as the "most outstanding, intact example of a troglodyte settlement in the Mediterranean region." Other than Petra in Jordan, this is the oldest continuously inhabited settlement in human history, dating back to 15,000 BCE.
Visitors can explore the neighborhoods and stay in a cave hotel like La Dimora di Metello which offers four large suites, a spa that's tucked into the rock face, and a terrace. The suites all have the classic curved stone walls along with modern amenities like flat-screen TVs, Wi-Fi, coffeemakers, and minibars.