Uniqlo's lightweight, breathable, and anti-microbial AIRism is one of our favorite fabrics for travelers, but it's quite possible that no Uniqlo release has ever garnered the attention of the AIRism face mask. When it was first released in Japan back in June, the mask inspired the kind of shopping frenzy usually reserved for Black Friday, with lines around the block and mobs of customers racing to their nearest Uniqlo store.
Now, months later, we can finally get our hands on one of Asia's most popular face masks here in the U.S., and I have to say, it lives up to the hype.
Wearing the Mask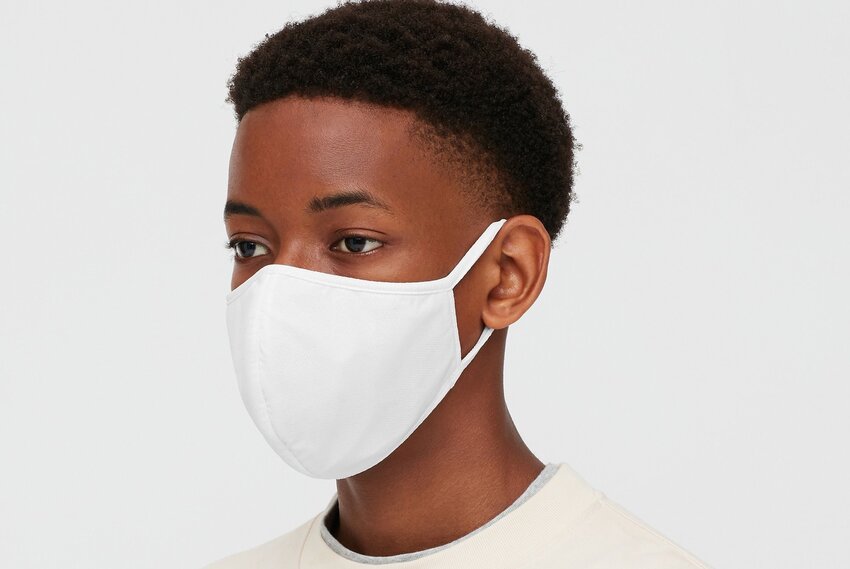 The AIRism face mask has a bit more of a technical, athleisure feel than most of Uniqlo's other AIRism products, which are more reminiscent of traditional cotton, but it feels great as soon as you put it on. It almost evokes the sensation of flipping over your pillow at night, and it's certainly the only mask I've tried that actually feels cool on the skin.
I wouldn't go so far as to say it's "comfortable" to wear while exercising, but it's the only mask I've worn that I didn't actively hate wearing while sweating and breathing hard, which is the highest praise I could imagine bestowing on a face covering. The AIRism mask is perhaps most noteworthy for its 3-layer construction, which I've not seen in any other mask. The inside of the mask boasts the namesake AIRism fabric, which cools your skin and wicks away sweat, while neutralizing odor-causing bacteria to keep it smelling fresh (which is good, since it's literally pressed up against your nose). On the outside, you'll find a slightly coarser mesh fabric meant to block UV rays. And in the middle, Uniqlo added a filter layer to catch your respiratory droplets before they escape out into the world.
It also checks all the major boxes that we've come to expect from cloth masks over the past few months: It comes in multiple sizes, its elastic ear straps are soft and comfortable for long stretches, and it has enough curvature to adequately cover your nose and chin without having to frequently readjust.
Pricing and Availability

Perhaps most importantly though, it hits the $5 per mask sweet spot, though it's currently only available in 3-packs, and only in white and black (gray is expected to be available soon in September). Uniqlo also provides a size chart on the product page to help you find the right fit. Like the rest of us, I look forward to the day when I can retire my mask collection, and I sincerely hope that I won't have to wear Uniqlo's mask for many more months. But in the meantime, it's as comfortable as we've come to expect from one of our favorite lines of travelwear, and I highly recommend it.