Looking to get away in style but don't want to rack up your credit card? The U.S. has a wealth of world-class resorts on the cheap. From oceanfront opulence to an unforgettable mountain retreat, finding a high-end resort that won't break the bank can be surprisingly simple. Soak in extravagance without the huge price tag at these seven luxury resorts in the U.S. that are actually affordable.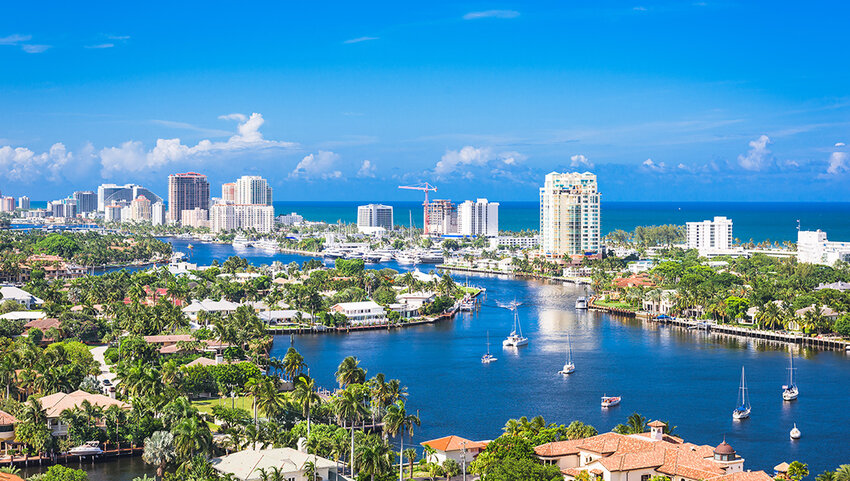 The Pelican Grand Beach Resort in Fort Lauderdale, Florida features everything you could want in a beach vacation — without the massive bill. Rooms at the Pelican Grand Beach Resort were recently renovated and feature stunning views of the Atlantic Ocean or Fort Lauderdale skyline. Grab a sundae in The Emporium, an old-fashioned ice cream parlor or make reservations at OCEAN2000 for an elevated affair. Take a stroll on the 500-foot private beach or swim in the zero-entry pool; even the adults will love the lazy river, winding its way around the pool deck. If it's water sports you're looking for, the resort offers paddleboarding, kayaking, snorkeling, seabobbing and parasailing. Guests can also join weekly activities like daily drink specials, scavenger hunts with delicious prizes, and discounted spa packages, many of which keep your budget low. You'll find great deals in Florida's off season, from May to October.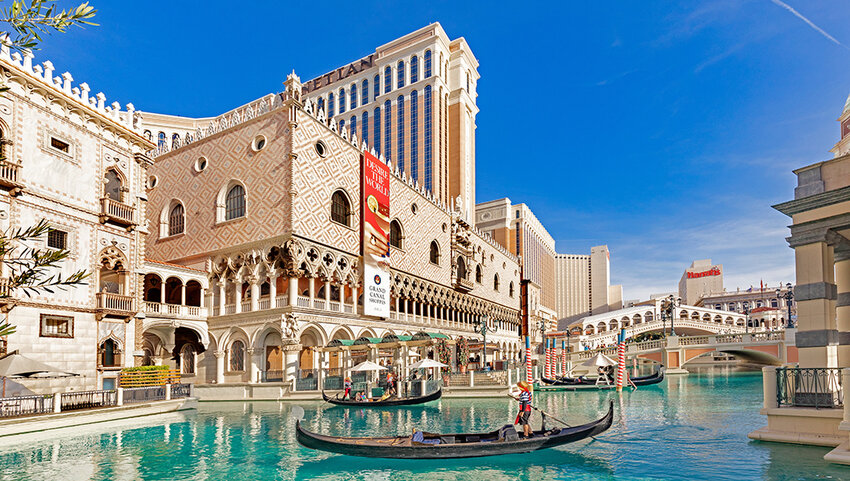 The Venetian Resort is one of the best examples of affordable luxury on the Vegas Strip. Expect rooms that are incredibly spacious with grand decor, reminiscent of Italianate architecture and common areas that feel almost like you've stepped into a palatial estate. With over 40 restaurants, including French bistro fare at Bouchon and elevated American classics at Yardbird, you'll feel as though you're traveling the world through your tastebuds. And, of course, it wouldn't be a Vegas vacation without a dazzling pool. You'll have four to choose from, three of which are infinity pools, and a massive sundeck for lounging, sipping cocktails, and people watching. Because many of the resorts in Vegas expect guests to spend money at their casinos, restaurants, and bars, hotel rates are often surprisingly affordable. If you're looking for quintessential Sin City opulence, The Venetian Resort is just the place.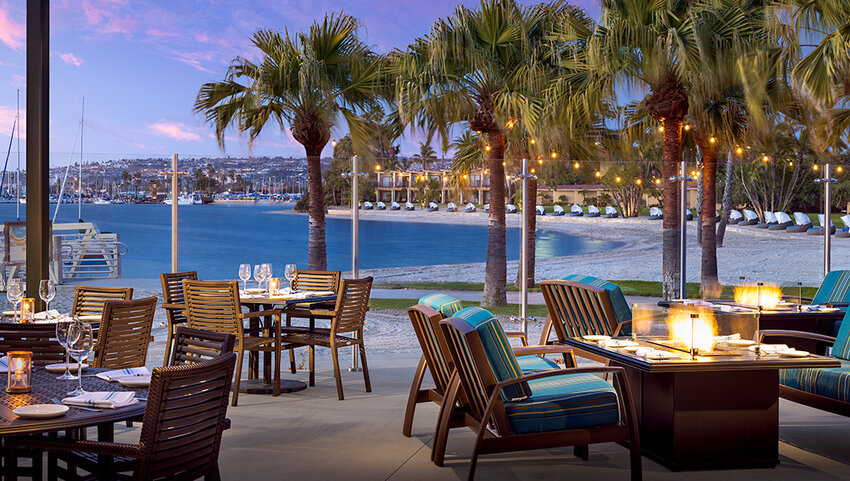 Secreted away on a 14-acre peninsula that juts into San Diego's Mission Bay, Bahia Resort isn't your run of the mill accommodation. Voted as a "Best Value Hotel in America" by TripAdvisor, you can look forward to rooms and suites that offer jaw-dropping beach views, with many opening out onto the resort's private beach. Onsite rentals include kayaks and paddleboards, while bicycles and surreys are another popular option for tooling around the peninsula. For a truly unique addition to the trip, hop aboard the one-of-a-kind Bahia Belle, a 100-year-old Mississippi River Boat that cruises along Mission Bay in the summer months. The resort offers both sightseeing cruises and After Dark party cruises with a DJ and drink specials, every weekend. End your days in the sun with Bahia Resort's "Bayside Bonfires" complete with s'mores kits and beach chairs. The least expensive time of year for a stay is in the months of November and January when rates hover around $220 a night.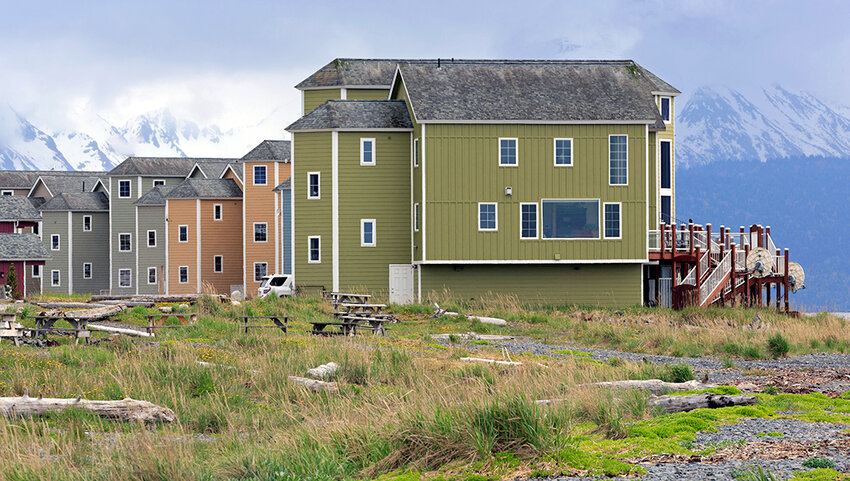 Homer, Alaska's Lands End Resort is nothing short of a rugged fairytale. Tucked away along the Kenai Peninsula, this resort offers charming room options with views of glistening Kachemak Bay. If you're really wanting to step up your trip, choose to stay in the luxury Beachfront Lodges or Log Cabins complete with gorgeous decor and unbridled, waterfront scenery. Where the Lands End Resort truly shines, however, is in their lengthy list of activities, all centered around the Alaskan wilderness. Learn how to fly fish in pristine streams, kayak the Kachemak Bay, or, for the adventurous at heart, sign up for a bear viewing excursion. Thaw out from your incredible experiences with a sauna session or soak in the hot tub with panoramic views of the Kenai Mountains. October and March see the cheapest rates at just $85 a night for some rooms. This is a great time to see Alaska before the heavy snows.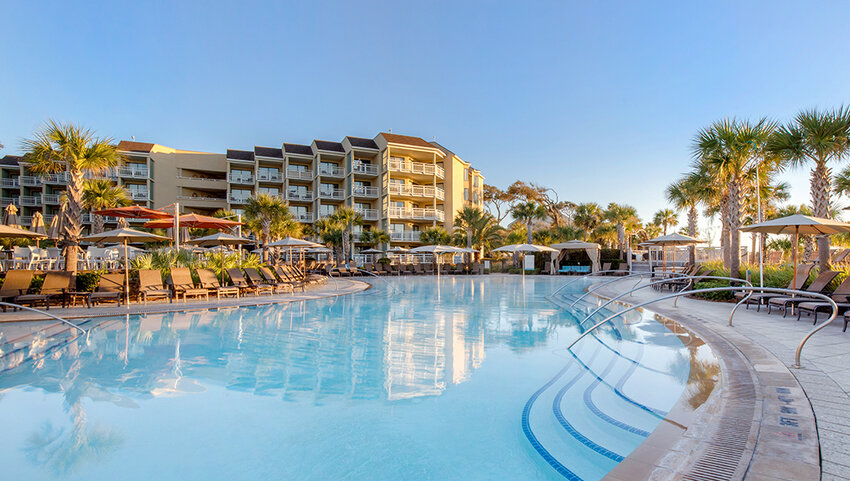 Hilton Head, South Carolina is known as a luxury, seaside mecca and The Omni Hilton Head Oceanfront Resort is no exception. Each room features private balconies, beachy decor, and stunning views of either the ocean or inner resort. Golf fanatics will love the three championship golf courses onsite while sun bathers will adore the easy beach access. The exclusive property also offers guests miles of trails perfect for biking through lagoons and salt marshes, tennis courts, and various swimming pools to get a break from the Carolina heat. Add beach yoga to finish off your busy itinerary, provided by the resort, the perfect coastal vacation finale. Visitors who book during the off season, from December to February, can find rates as low as $210 a night.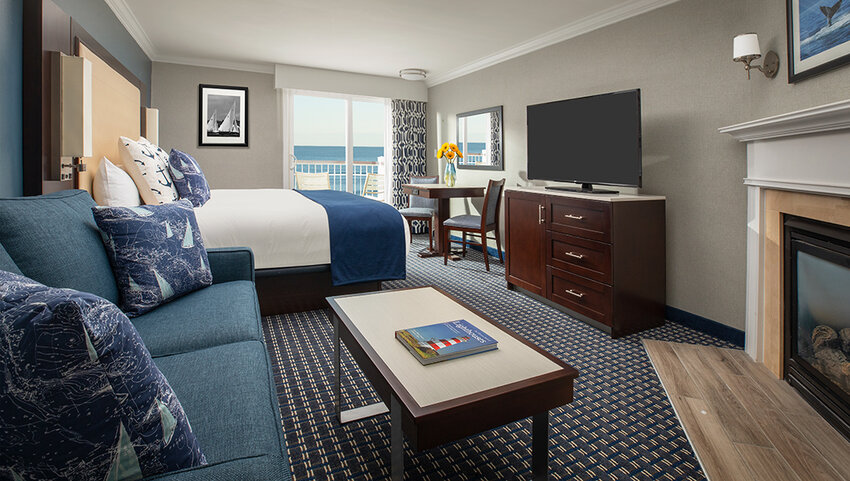 Looking for a rustic getaway that's off the beaten path? Located just south of Boston in idyllic Hull, Massachusetts, the Nantasket Beach Resort offers guests an unpretentious escape. Private balconies overlooking the Atlantic Ocean, gas fireplaces, and 300-thread-count linens await visitors. Explore the acres of tide pools that appear at low tide, window shop in the quaint town of Hull, or just enjoy the oceanfront heated pool and hot tub. Treat yourself to dinner at the resort's onsite restaurant, Shoreline Kitchen, for seafood focused favorites like stuffed haddock, steamed lobster, and, of course, New England clam chowder. Because Nantasket is more off-the-beaten path than some of its glitzy, seaside neighbors, like Cape Cod, the average cost per night can dip as low as $90 a night.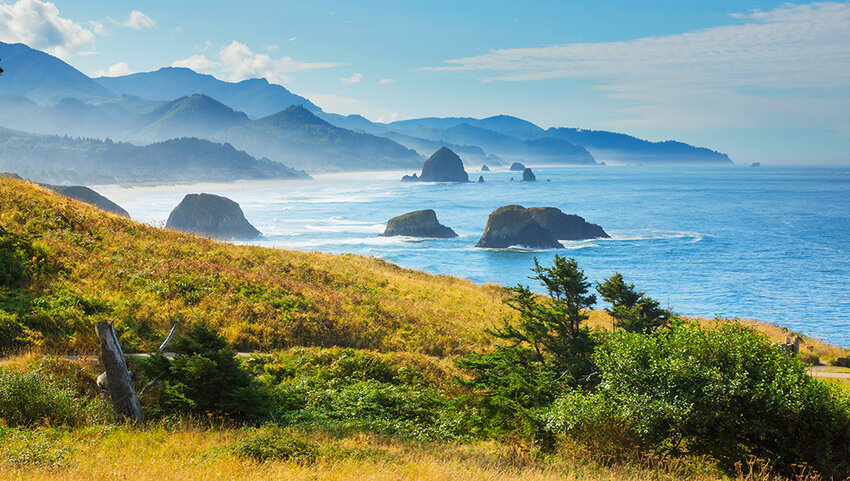 You may have seen Cannon Beach's iconic Haystack Rock, shrouded in mist and sea, but did you know you can stay in a resort overlooking it? Hallmark Resort & Spa is just the place. Perched, quite literally, on a cliff that overlooks the Oregon Coast, you'll have your choice of oceanfront rooms with balconies overlooking the water, or non-view rooms if you're being budget conscious. At Hallmark, indulge in treatments at the onsite spa, bike around town, or soak in the indoor pool and hot tub after exploring the wind-swept tide pools. End the day with complimentary cookies and popcorn in bed or by roaming the quaint town of Cannon Beach by bicycle, provided by the resort. Despite the resort's prime location, you can often get discounted rates from Monday to Thursday.