Prior to this year's COVID-induced disruption, one of the most unexpected trends in travel has been the revival of the fanny pack. The bags that were, until recently, relegated to being props in movies and TV shows set in the 80s were suddenly everywhere again: out on the trail, in the airport, and around town. They say fashion is cyclical, but this is one cycle that I wasn't sure would ever be repeated.
But here we are, once again living in a world where you won't get any strange looks for wearing a fanny pack. So why not take advantage by...wearing a fanny pack? What other bag lets you carry daily essentials like a water bottle, camera, phone charger and passport without occupying one of your hands, or putting strain on your shoulders? Fanny packs fill a unique niche in the world of bags, and we welcome their return with open arms, literally.
Moment Fanny Sling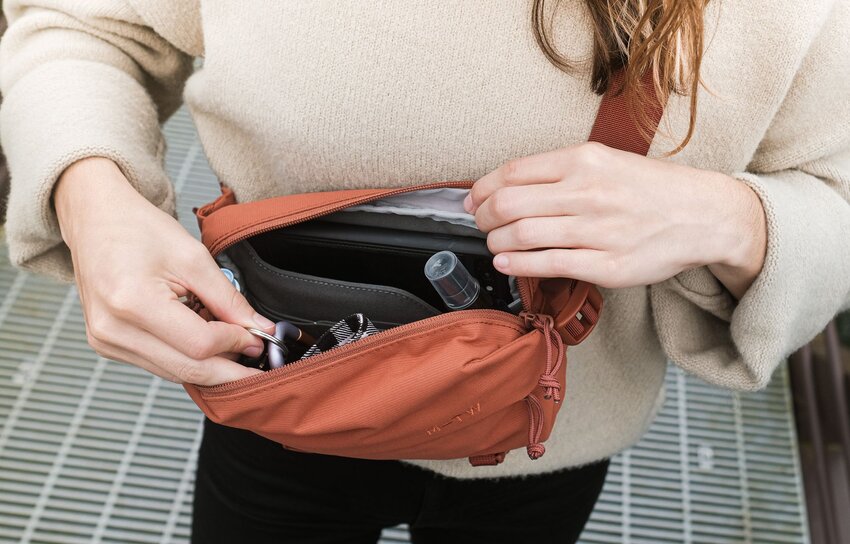 Moment first showed up on our radar thanks to its smartphone photography accessories and lens attachments, but in recent years, the brand has been diversifying into travel accessories of all types.
The Moment Fanny Sling was originally released in 2019, but was recently re-released in a new recycled Kodra material with two layers of waterproofing to keep the rain away from your gear. Slightly larger than most fanny packs, it could conceivably work as a day pack for anyone that doesn't need to carry around a laptop.
Pockets For Everything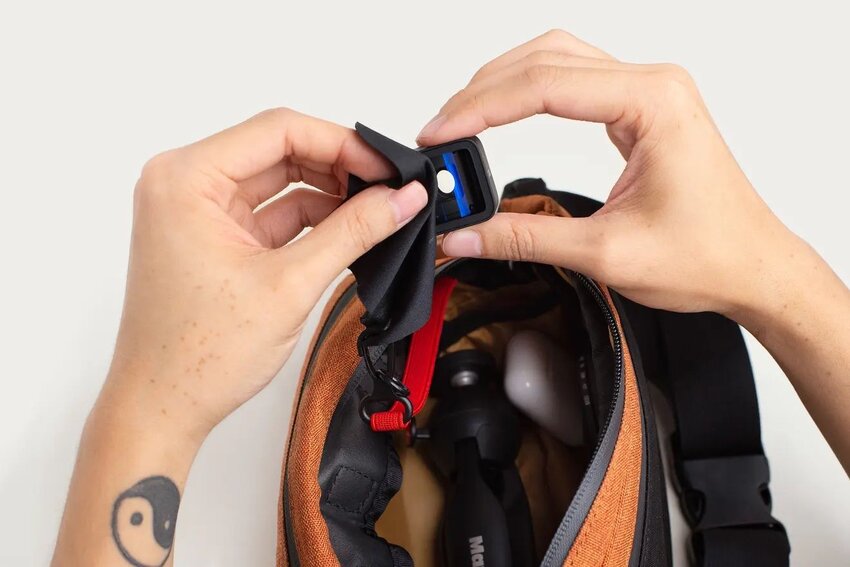 The Fanny Sling's main compartment has enough space for a small water bottle or mirrorless camera, and features interior dividers for coins and keys, a soft neoprene divider to stash your phone for easy access, and in a particularly inspired touch, an elastic clip for your keys that ships with an attached lens wipe for your camera lenses and glasses.
Two side straps let you cinch down the main compartment to save space, or expand it up to 4" if you need more room for gear. An additional pocket on the back is perfect for holding sensitive items like your wallet and passport, and a hidden zipper pouch on the front is perfect for sunglasses.
Not Just For Fannies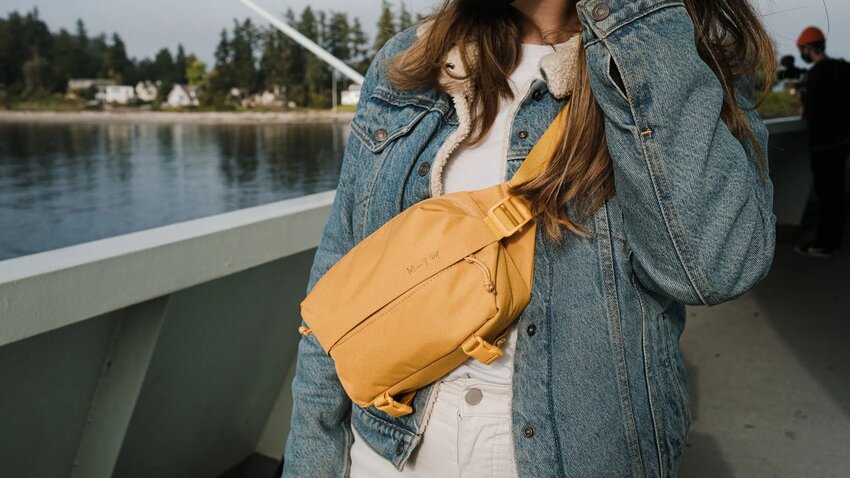 As you might have guessed from the name, the Fanny Sling isn't just a fanny pack; it's also a sling. Expand the waist strap from seven different adjustment points to dial in your fit, and you can wear the Fanny Sling over your shoulder, and stash it on your chest or against your back. This comes in handy if you're carrying something particularly heavy, or if you're using the bag primarily as a camera bag, and need quick access to your shooter.
Given the quality of materials and thoughtful design, the Fanny Sling is incredibly well priced at $60, and comes in six different colors. And for a limited time, you can get the new 2020 version for $50, or the less waterproof 2019 version for $40.