Ever since Airbnb came on in the scene, traveling like a local has become easy and accessible wherever you are in the world. From apartments to cottages to full castles, Airbnb offers travelers the chance to intimately explore destinations around the world. But some rentals go above and beyond just offering a spot to sleep. Some embrace the truly unique and offer experiences you can't have at any old hotel or resort. Whether you like living among the treetops or burrowing underground, here are seven of the most unique Airbnbs in the U.S.
Dome of Your Dreams - Harpers Ferry, West Virginia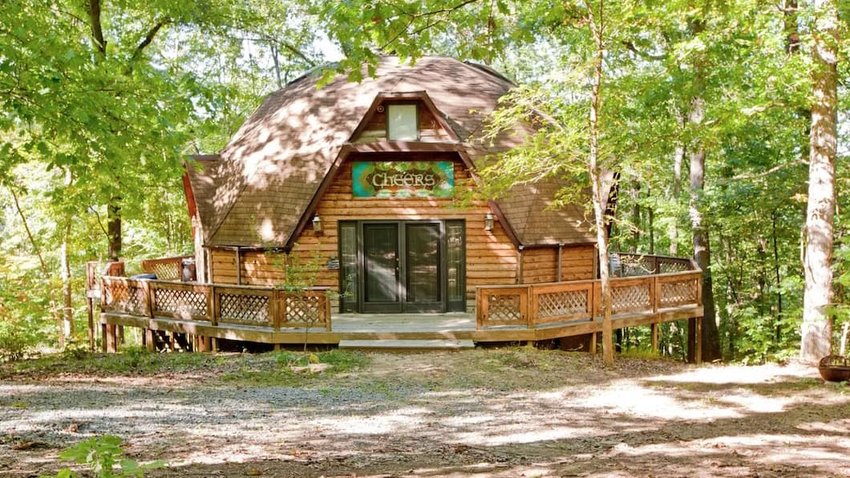 Whether you want a romantic weekend away or are traveling with nine of your closest friends, this geodesic dome house will offer a unique experience in the heart of West Virginian nature. The property comes complete with a roaring fireplace and spiral staircase and is set on 2 acres of woodland so you can have a private and secluded getaway. Cozy up at night under the stars and enjoy the peace and quiet.
Dreamy Tropical Tree House - Fern Forest, Hawaii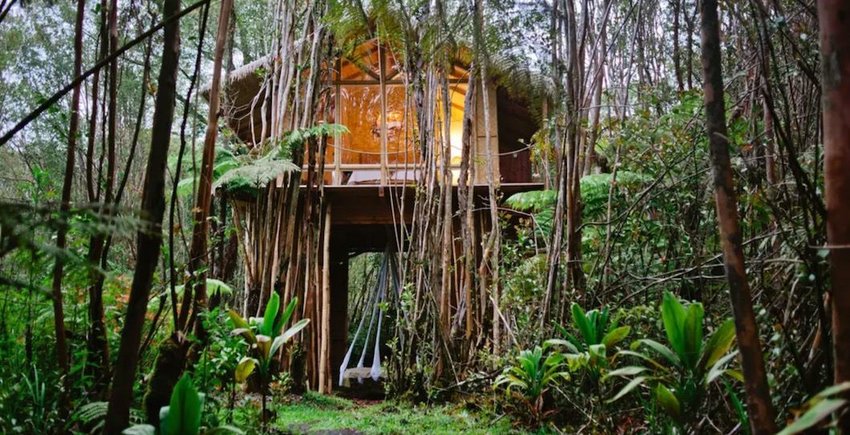 While Hawaii's sprawling luxury resorts are tempting, skip the crowded pools and breakfast buffets for your own tropical retreat. Sleep in the forest in a bamboo tree house, set atop stilts 15 feet in the air. Enjoy natural sunlight filtering in through wide windows, and wake up to birds chirping outside your window. This eco-friendly house uses solar energy and rain water so you can truly live off the grid but still enjoy the touches of luxury that should come with every Hawaiian getaway.
Studio Earthship - Taos, New Mexico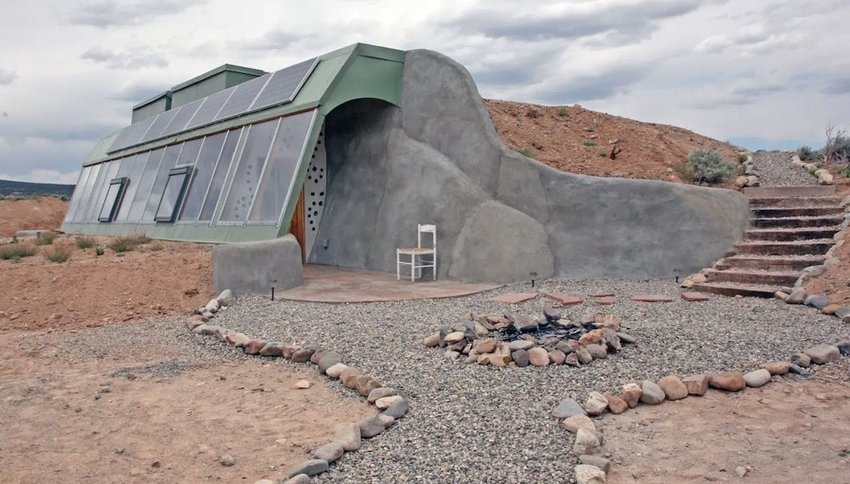 For the truly bizarre, head to Taos for this funky house aptly-named "Studio Earthship." The off-the-grid home generates its own electricity but still has all the modern comforts you'll need to enjoy Taos' many attractions. Long windows let in that New Mexico sunshine during the day and allow you to star gaze in the desert at night.
Off the Grid and Forty Feet Up - Tiller, Oregon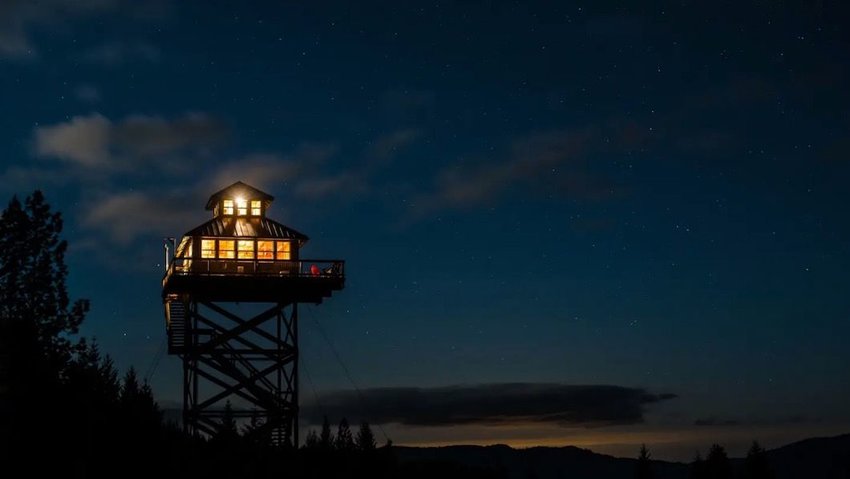 If you're afraid of heights, you might want to skip this one. This off-the-grid guesthouse stands 40 feet in the air atop a meadow with sweeping views of Umpqua National Forest. Modeled after the lookout towers used by the US Forest Service, this home is perfect for anyone who wants to get away from it all and find the ultimate peace. Note: this is one of the most wished for properties on Airbnb, so they book out far in advance. If you're interested, read their policies and tips for booking carefully.
The Majestic Treehouse - Walhalla, South Carolina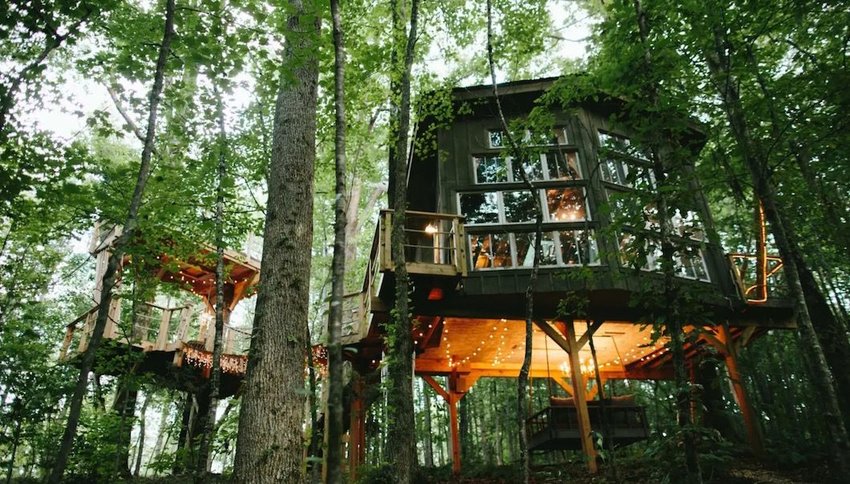 Feel like a kid again in this enchanting treehouse outside Charleston. The luxury treehouse includes all the amenities you'll need to enjoy a private weekend away. Set on 40 acres of secluded, untouched forest, you can get out on the hiking trails or stay in with a cup of locally-roasted coffee and a good book.  
Underground Hygge - Orondo, Washington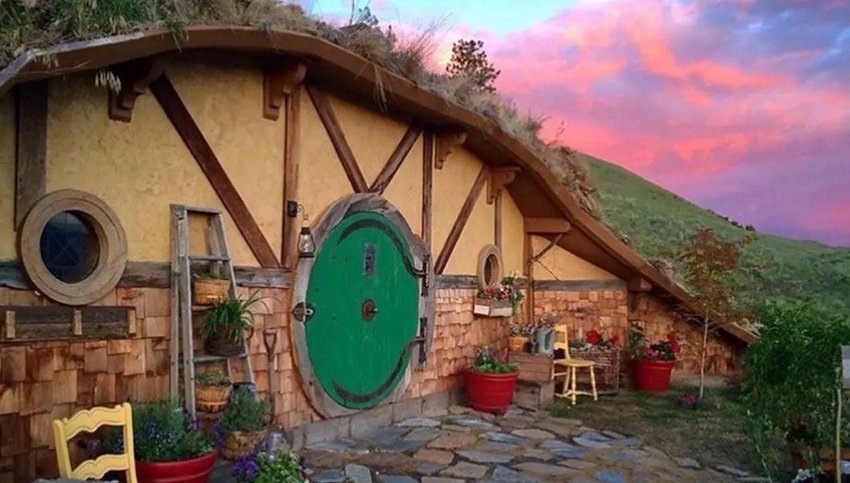 Tolkien lovers, rejoice! You don't have to travel to New Zealand to stay in a hobbit hole. This underground dwelling in Washington has everything you need for life on the Shire. Cozy and quaint, this underground dwelling is set up a mountain so you'll have stunning sunset views as you kick up your feet at the end of a long day exploring the surrounding valley.
Houdini Estate - Los Angeles, California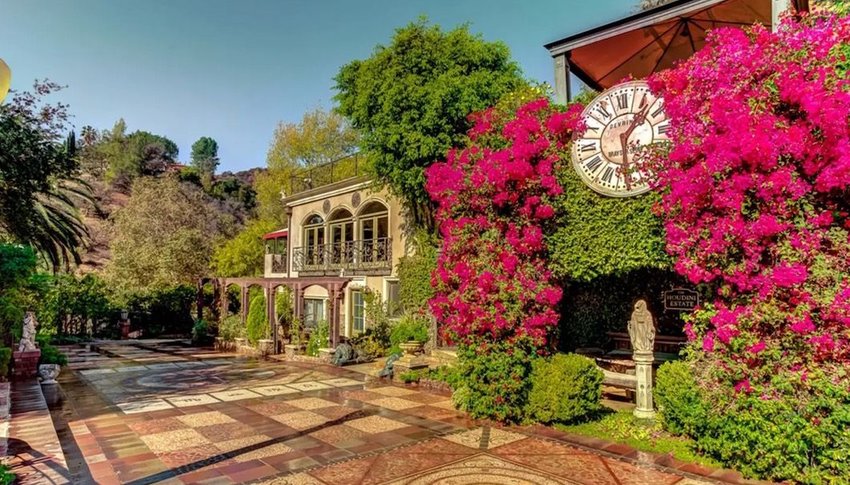 If you want a good dose of mystery and discovery in your Airbnb stay, book the Houdini Estate in Los Angeles. The 4-bedroom villa is really the former home of the famed magician, and still features caves, hidden tunnels, and a deep-water tank where the magician reportedly practiced his escapes. In addition to its quirks, the estate has stunning gardens, a natural-spring pond, and hiking trails with ocean views.