When I was 22, I finally took the solo European trip I had been dreaming about for years. I was fresh out of college, fresh out of a relationship, and ready to do the most adult thing I'd attempted yet: fly to France and work on a farm.
For years I'd idealized the romantic vision of the carefree backpacker, excited about the independence and adventure, sure. But also about the backpack itself! I imagined my own backpack, what color it would be, all the things I would put it in, and how those things would help tell the story of this trip that I'd invested so much emotional currency into for so long. I couldn't stop daydreaming about my very own backpack, and all the places it would take me.
Picking a Pack
Well, it turns out that backpacks don't just cost emotional currency--they cost actual currency, too, and standing there in the sporting goods store, facing a wall of backpacks, I had to at last come to terms with the fact that I could not afford a backpacking backpack. But I could, it turned out, afford a daypack, and though they were much smaller, I figured I could roll my things tightly enough to fit. I had done no research on packs (unthinkable to current-day me), and so I grabbed the first daypack I saw that would probably be big enough. It was a dove gray and light blue bag by a brand called Deuter (the particular pack has long since been discontinued, but this is the modern equivalent), specially sized to fit women. I took it over to a full-length mirror and tried it on. What can I say except that some things just click. They work. As soon as I put my Deuter on, I knew this was my bag.
What I didn't know at the time was that this would be my bag for the next decade!
A Bag For Every Trip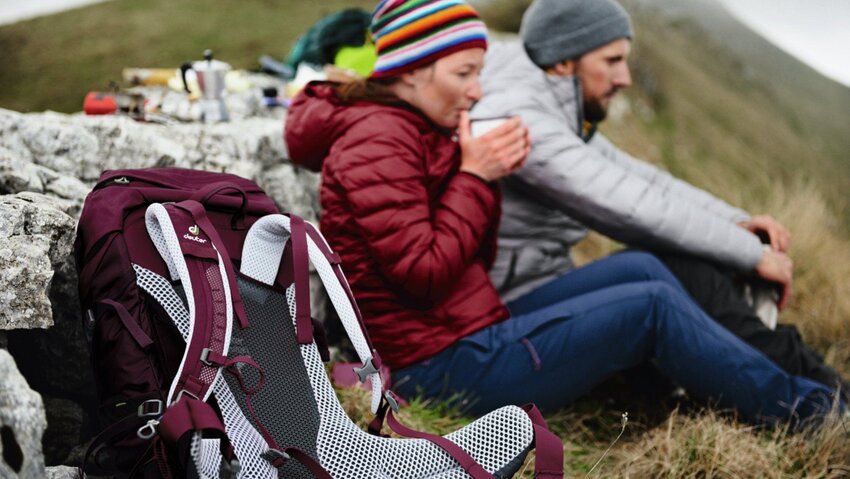 A daypack is bigger than a school-style backpack but smaller than a proper backpacking pack, and back then I didn't know anything about packing hacks. In retrospect, I'm amazed I was able to fit a month's worth of clothes and a giant Canon 40D camera and a tripod in that backpack. But my Deuter didn't complain. The zippers held tight. The bag seemed to conform to my body the second I packed it full and put it on, and soon I was stashing it in the overhead compartment on a crowded flight to Paris, on our way toward our first adventure together.
I'd never had such a technical piece of gear before, and several days later, as I was sluggishly dragging my feet across a long bridge over the Rhône at 6 AM, deeply hungover and paranoid that I was going to miss my bus into Avignon, I was infinitely grateful for the hip belt that took the weight off my shoulders, and for the sternum strap that kept my backpack on my exhausted and useless body. Even after I'd improperly stashed my backpack in the overhead bin on the TGV train and it came crashing down onto my face, waking me from a fitful half-sleep and embarrassing me in front of the judgemental French passengers, I was grateful for its compact size, and how easy it was to grab it by a shoulder strap and swing it into its proper place.
Over the following years, even after the point when I could've afforded a proper carry-on, I never gave a second thought to reaching for my Deuter when it was time to travel, whether it was to Texas to visit my family, or to Cuba to work on an art installation, or to London or Vancouver or Los Angeles or New York or anywhere else where adventure in some form awaited and it seemed advantageous to have a bag strapped to my back as opposed to rolling behind me on flimsy wheels. My Deuter and I became so inseparable that the one time I did take a carry-on home to visit family, my parents expressed shock.
I Can't Give It Up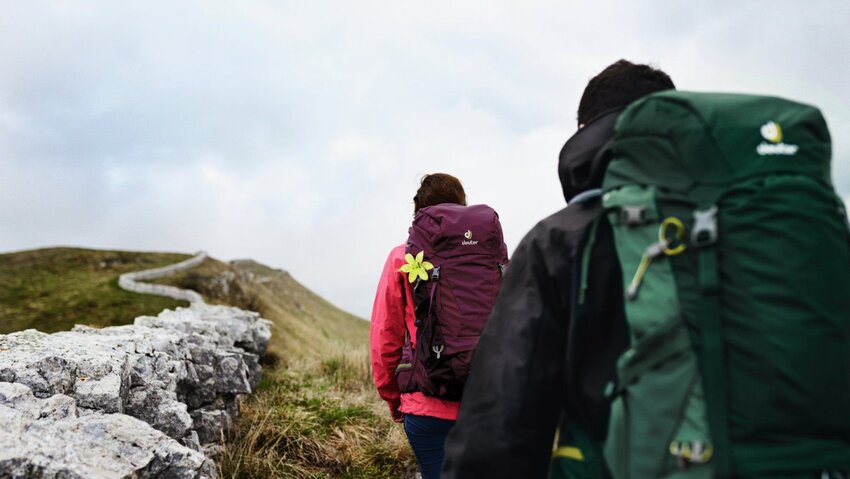 My Deuter has become so intertwined in my mind with travel, with adventure, and with just getting away that it's become more than just a bag. It's become a travel companion, and a friend. There's just something about the experience of rolling my clothes up tight enough to fit in this daypack that's a metaphor for everything I'm about to experience, and all the memories I'm about to make on any given trip. It helps that everytime I wear it I get compliments from fellow travellers young and old. Maybe I'm imagining it, projecting, even, but I can see in their eyes a bit of envy, a bit of longing for something simple and sturdy and dependable and just there for you… and that also fits beautifully in a cramped overhead compartment.
The last adventure my Deuter and I went on was a trip to London in November of 2019, just a few short months before everything changed. Before the very idea of travel became a type of wishful thinking. Since then, my Deuter has been sitting in my closet, waiting patiently for our next adventure. It will come. The world will open up again and it will be bigger and more beautiful than ever before.
And besides, the outdoors are still there. Cafes and theaters and clubs might be closed, but adventure awaits just outside the door. In the spring of 2020, after a decade of waiting, I finally bought a proper backpacking backpack. It was a Deuter. Our first adventure together was a proper backpacking excursion through the New Mexico wilderness. It's the beginning of another beautiful friendship.