At The Discoverer, we love perusing the hallowed halls of the world's great museums. Still, we admit, some museums don't do it for us. If you want to avoid the short and boring, consider visiting one of our personal favorites.
Clyfford Still Museum
Denver, CO, USA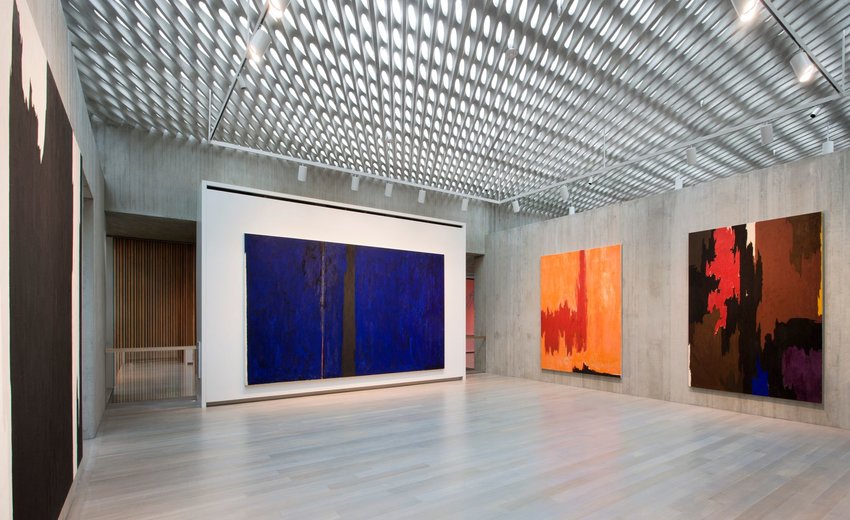 There's no better place to start than in our own backyard, and Denver's Clyfford Still Museum is a favorite of many on our team. The museum encompasses nine galleries devoted to Still's work, as well as letters and photos from the Clyfford Still Archives. Wrapped up in a stunning space that plays with natural light and cutting-edge design, this museum has all the right ingredients for a spectacular experience.  
"I've always appreciated Still's work but have grown to love it even more after my first visit to this museum. The space, architecture, and design come together to form a beautiful museum to experience Still's vast body of artwork. Quiet, meditative, and tranquil are words I'd use to describe this museum." - Nicholas Pardon, CEO
"The architecture and its intent is inspiring. The spaces are beautiful and they do things like redirect natural sunlight to not only light the space but minimize UV damage on the art. Stepping in you can truly feel the significance of the art that it contains." - Taylor Ferguson, BI Developer
The Fundació Joan Miró
Barcelona, Spain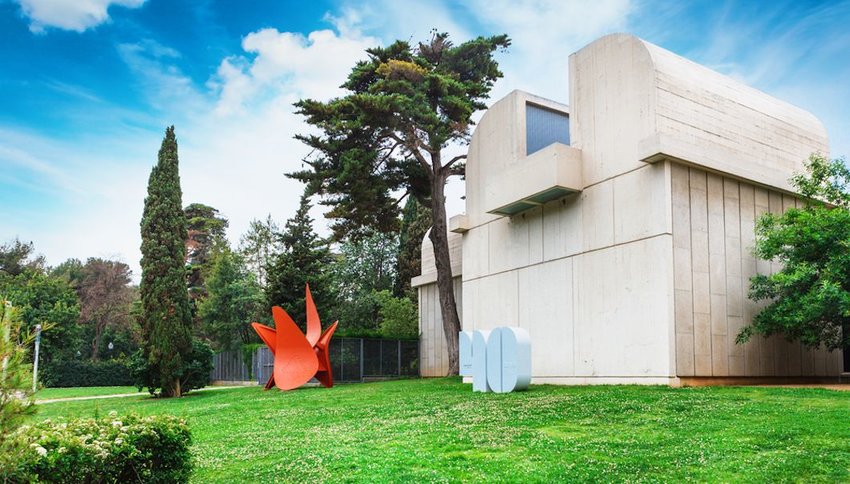 Most travelers associate Barcelona with Antoni Gaudí, but he's not the only artist worth checking out in this sunny Spanish City. Discover contemporary artist and Barcelona native Joan Miró's work at the Fundació Joan Miró, a comprehensive collection of 217 paintings, 178 sculptures, 9 textiles, 4 ceramics, over 8,000 drawings.
"Joan Miró i Ferrà is my favorite artist. He was a Spanish painter, sculptor, and ceramicist born in Barcelona." - Jason Roberts, Web Engineer
Musée Rodin
Paris, France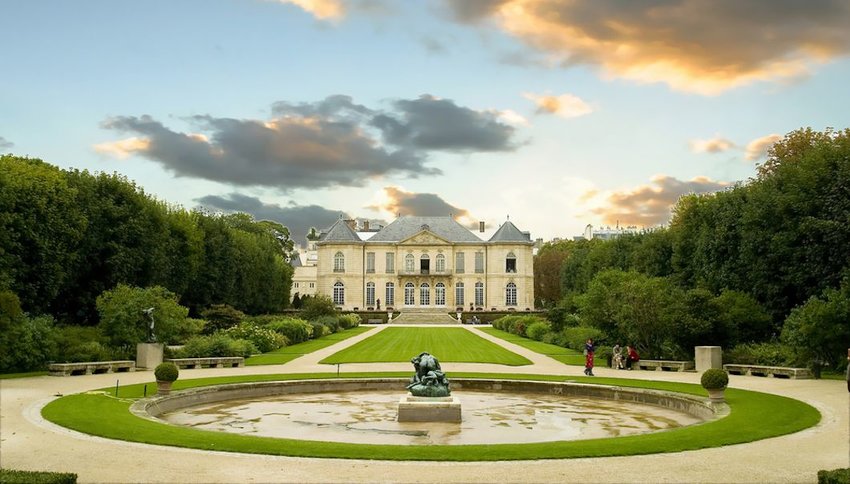 Paris is the city of museums, from the sprawling Louvre and Musée d'Orsay, to hidden gems scattered in back streets. The Rodin Museum is one of those hidden delights, a beautiful testament to one of France's finest sculptors.
"Quietly beautiful, the museum is set on Rodin's estate and contains a huge selection of his statues. It's a peaceful oasis away from the bustle of the city. I love any museum that lets me wander around outdoors, and the sculpture garden is a can't-miss Paris gem." - Kellie Coppola, Editor
Magritte Museum
Brussels, Belgium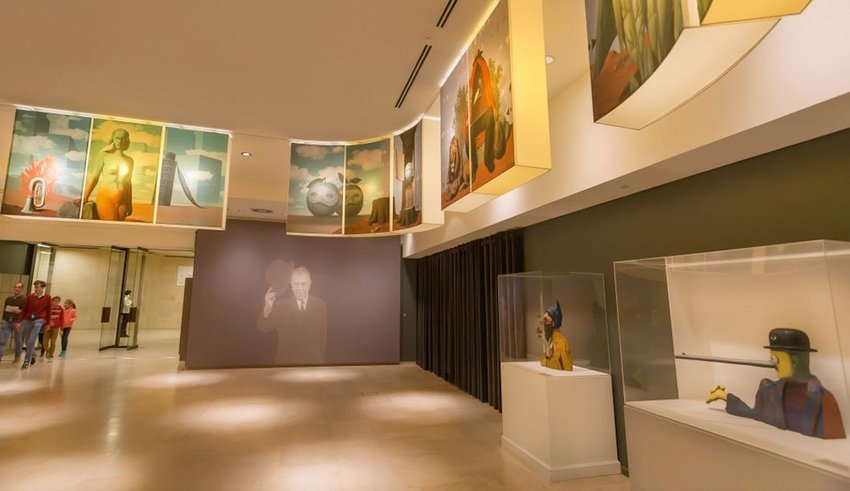 Belgian artist Rene Magritte is a stellar example of surrealism, and for a true trip into the avant-garde the Magritte Museum in Brussels is fantastic. Explore 230 works, from paintings and gouaches, to drawings, sculptures and more.
"Rene Magritte is my favorite artist and few museums display his works. This museum in Brussels has hundreds on display, making it the best place to learn more about this fantastic artist and the surrealist movement." - Mike Newman, Managing Editor
Smithsonian National Museum of African American History & Culture
Washington DC, USA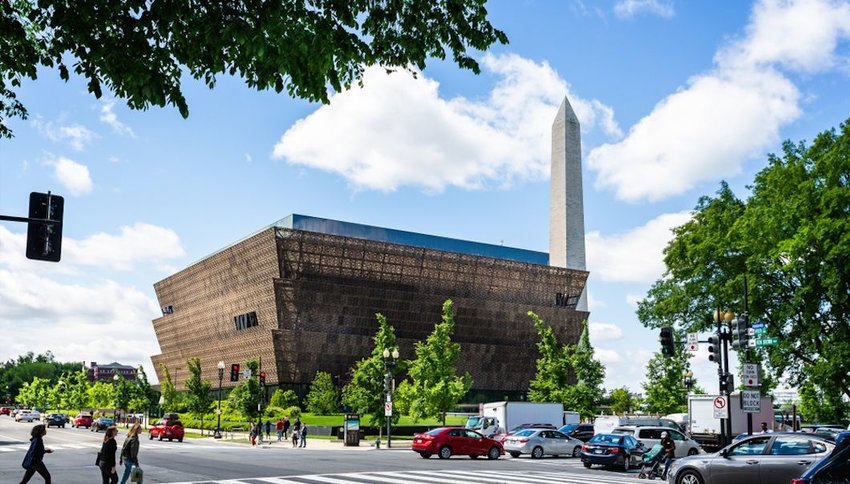 The Smithsonian's collection of museums spans all interests, from space and dinosaurs to history and culture. While all their museums are equally worthy of exploration, the National Museum of African American History & Culture is well worth your time. This museum offers a moving and comprehensive reflection of African American life, history, and culture.  
"One of the most informative and interactive museums I've ever been to. The architecture on the outside alone is stunning, but the inside is multi level with actual homes of slaves inside. The museum takes you from slavery to modern day cultural impact through music and fashion from African American individuals." - Vince Tatarian, Brand Manager
National September 11 Memorial & Museum
New York City, NY, USA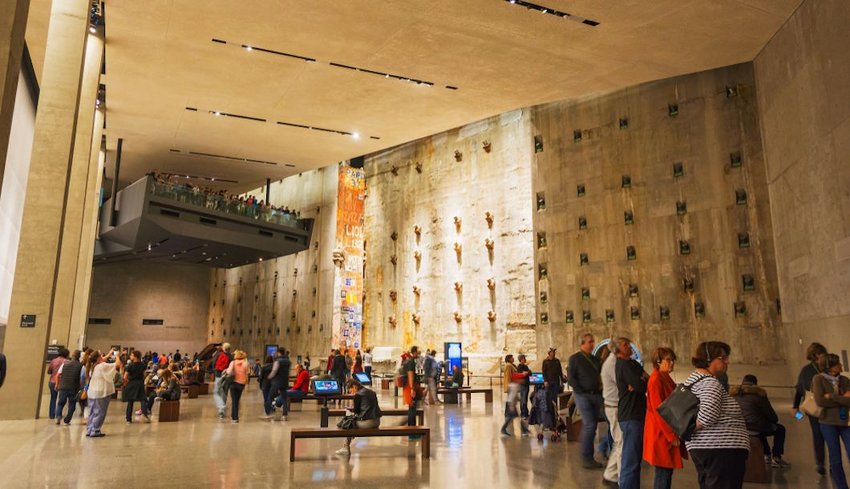 Some museums appeal to our curiosity, some to our visual tastes. But some are solemn records of historical events that stay with us long after we leave. The September 11th Memorial and Museum is one such moving place. Educational and striking, this memorial and museum documents the story of 9/11, and commemorates the victims and heroes of that day.
"It's a very impactful museum and makes you really appreciate a strong perspective on what everyone involved in this tragedy went though. It also helps us teach the next generation, and not let these events be forgotten." - Trina Parkin, Senior Lead Designer
The Louvre
Paris, France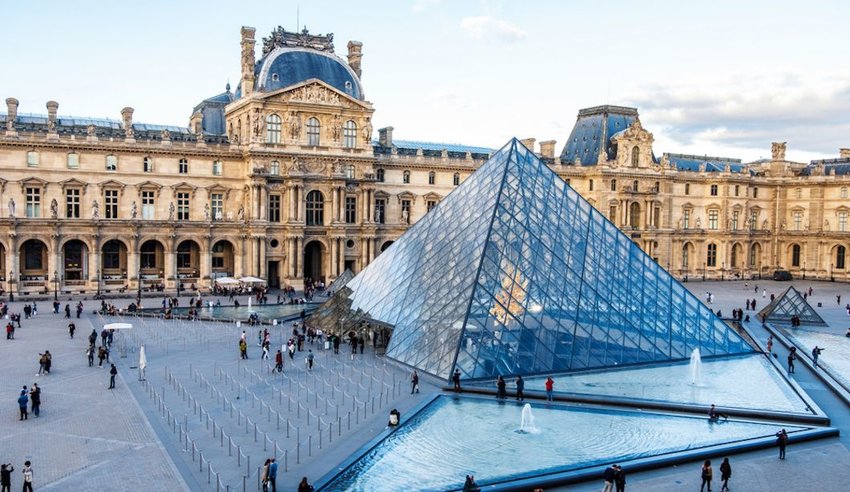 Clichéd? Never. A classic? Definitely. Despite the crowds and surging popularity, the Louvre Museum remains a top favorite worldwide. More than one traveler has lost their heart to this behemoth, and its beauty and iconic status in the ranks of art museums aren't going away anytime soon.
"The sheer variety and volume of items makes this museum fantastic. Plus it's in Paris, which is pretty ok." - Hunter Ansley, Director of Brand Strategy
"I used to frequent Paris often for about 20 years, including living there for a bit, so there are many wonderful memories connected to this city. The museum is big, one of the largest in the world, so you can enjoy a lot of art no matter how many times you go. The architecture is spectacular, and the history behind it is fascinating." - Annette Hogan, Sr Director Business Dev and Partnerships
The Metropolitan Museum of Art
New York City, NY, USA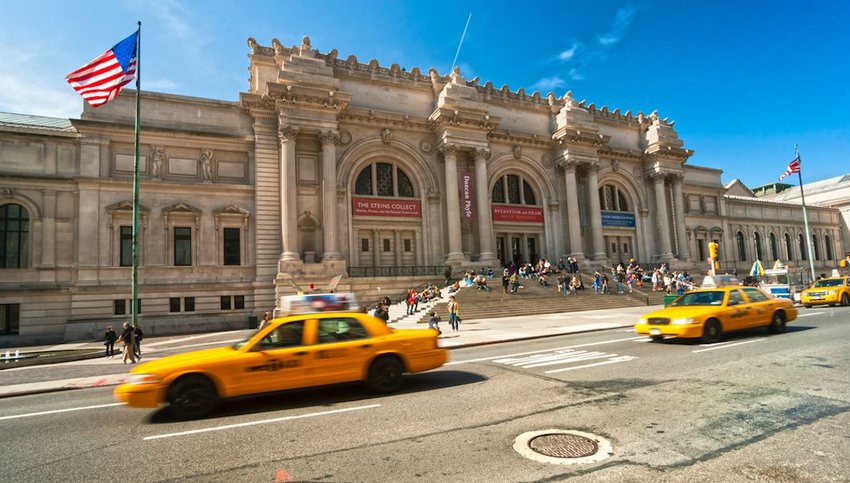 Whether you go for the art, the architecture, or the cultural impact, New York's Metropolitan Museum of Art is one of the finest in the country. Even if you don't consider yourself an art lover you can't help but be moved by this museum's impressive collection. The Met has cemented itself in the fabric of New York City, and it would be a shame to visit the Big Apple without walking up those iconic front steps.
"Sitting on the border of Central Park, with great views into both the park and of the city as a whole, the Met is a huge, gorgeous museum with tons of natural light. The exhibits span 5,000 years of history, giving visitors a wide variety of options to explore different cultures and time periods. In one visit you could walk through an ancient Egyptian temple, explore centuries of armor and weaponry, and see what early American homes looked like—complete with authentic furniture and decor. Beyond that, the met also has some of the most impressive paintings, sculptures, and special exhibits. You could spend a week there and still not see everything the museum has to offer. When I lived in New York my dad and I would visit the museum every January—it's unbelievably beautiful when it's snowing." - Diana Gerstacker, Visual Content Curator
Castello Sforzesco
Milan, Italy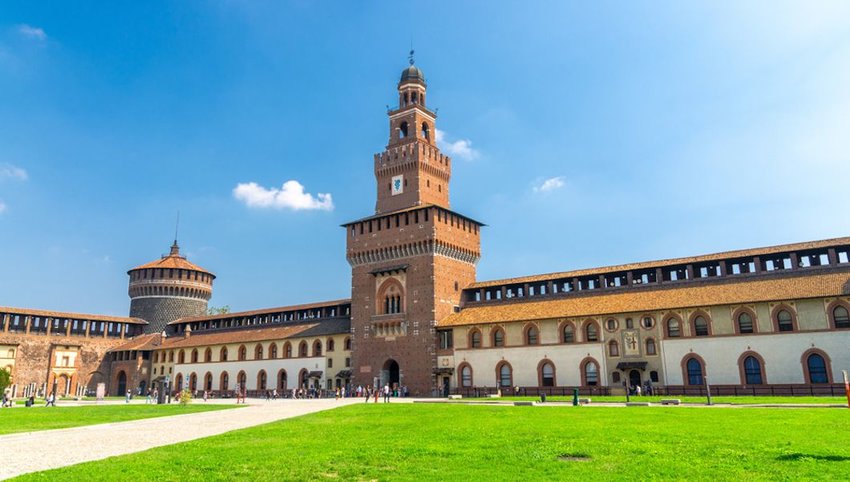 No matter where you go in Italy, you're sure to discover a museum to stake your claim as a favorite. Why not give Castello Sforzesco a chance? This underrated gem is a treasure trove of history and art placed in a stunning 15th-century fortress.
"It may not be the flashiest museum but it is well known in northern Italy. I think I liked it because there was room to breathe while being able to explore so much history in many different aspects.  Michelangelo's last sculpture, a codex from Leonardo da Vinci, numerous sculptures, and too much to list... this place has so much history packed between its fortifications." - Jake Smith, Project Management
The Dalí Theatre and Museum
Figueres, Spain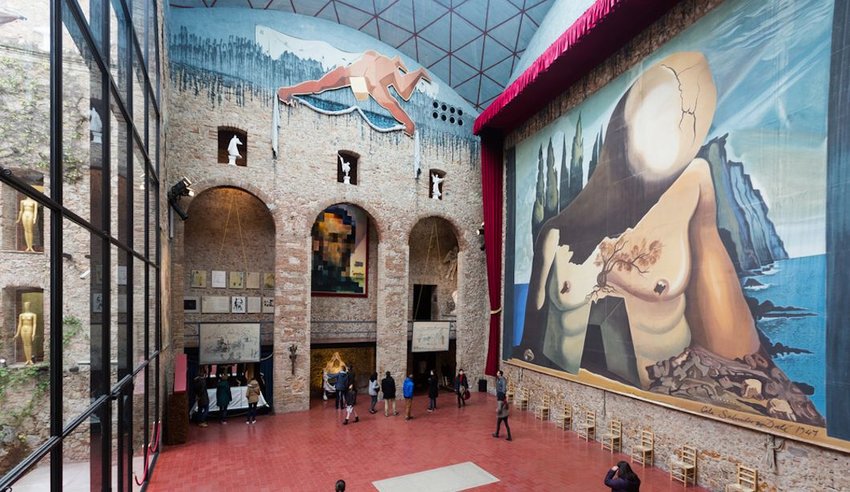 It's time to get weird. The outrageous artist Salvador Dalí deserves an outrageous museum to showcase his work. The Dalí Theatre and Museum in Figueres, Spain is the perfect place to walk on the strange side, with fascinating surrealist artwork and architecture greeting you at every turn.  
"This museum has the most interesting architecture I've ever seen. Dali's art is incorporated throughout and within the interior and actual structure of the building. It's interactive, engaging, weird, and utterly fascinating. I'll never forget my private tour as Dali's life itself was a spectacle." - Kristen Lovely, Customer Experience Manager