You probably don't carry your passport around town with you while you're at home. Your wallet probably doesn't have a spot to hold it. And yet, when you travel overseas, you're more or less expected to have the all-important identification on your person at all times.
If you don't want to keep it loose in your pocket or buried in a backpack, you have a few good options for keeping it safe while simultaneously organizing your credit cards, cash, and other travel essentials.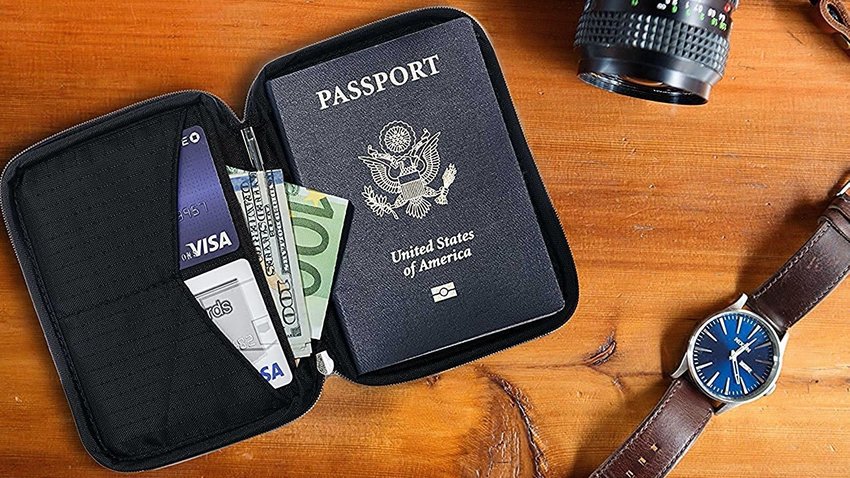 Zero Grid's nylon passport wallet (~$24) is lightweight, water resistant, and just big enough to hold your passport on one side, along with up to 10 credit cards on the other. The whole thing is also RFID-protected to protect digital pickpockets from skimming your information.
If you're traveling with children who can't be trusted to keep track of their own passports, Zero Grid also makes a larger version that can hold up to six passports at once. Obviously, it would be somewhat disastrous if you left this wallet at a restaurant or lost it to a pickpocket, so consider keeping it in a zippered pocket in your pants, and maybe slide a Tile device tracker inside to get an alert on your phone if you get too far away from it.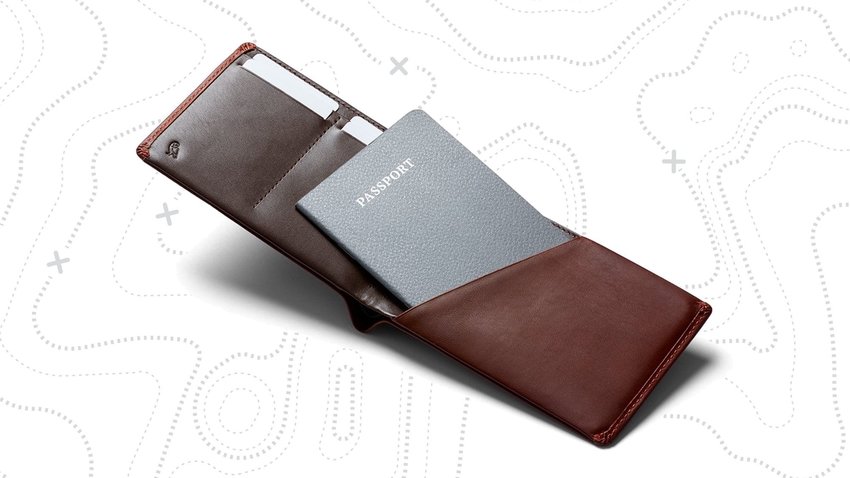 Bellroy makes incredibly popular leather wallets in all shapes and sizes, but one of the brand's most unique offerings is its travel wallet (~$119). It's essentially a standard leather bifold, but large enough to hold a passport on one side, up to 10 cards on the other, and any kind of paper currency inside.
The wallet comes in several classic leather hues, and is RFID shielded throughout for added protection. The size of the thing is somewhat comical, but it's still probably the most aesthetically pleasing option for carrying around a passport.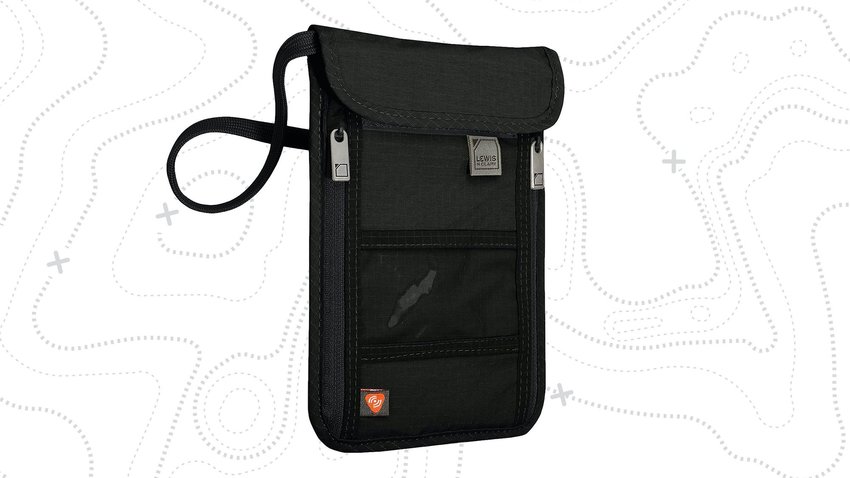 If you're concerned about pickpockets, a hanging wallet that you tuck under your shirt is less likely to attract thieves, though it is more likely to out you as a tourist. Lewis N. Clark's entire business is designing well-made travel accessories, and the brand's neck wallet (~$13) has all the features you'd expect like RFID blocking, a transparent ID pocket on the front, and a moisture-wicking fabric on the back to keep it comfortable against your skin even during hot days.
The obvious downsides? If you need to pull anything out of the wallet, there's frankly no discrete way to do it. And if you're posing for vacation photos, you're going to have some weird bulges under your shirt.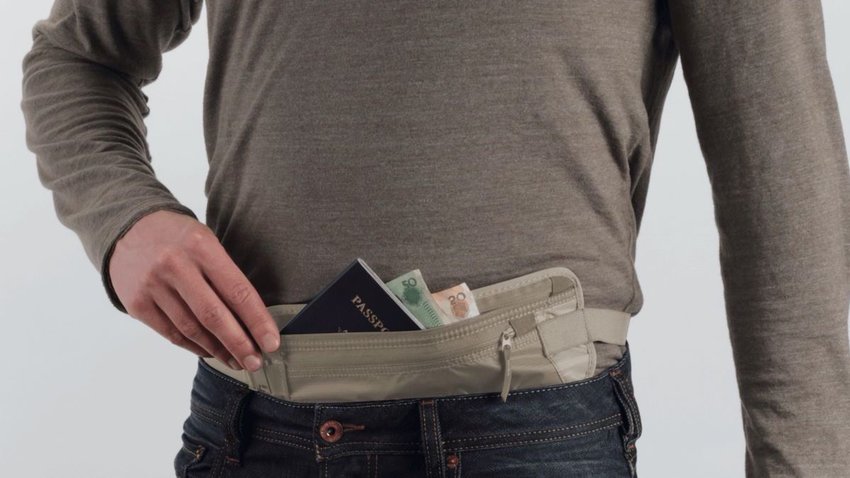 We're big fans of Eagle Creek's packing cubes, but the brand also makes a well regarded money belt (~$27). The idea is similar to a neck wallet, except that it clips around your waist, and will be easier to access in most cases (though again, you'll be instantly outing yourself as a tourist).
The money belt has multiple pockets for organization, is made from a water and sweat resistant nylon, and blocks RFID signals to keep you safe.