As the weather starts turning cold around the U.S., we can find ourselves dreaming about places where snow and ice reign. From icy tundras to glacier-filled bays and frozen lakes, cool off with these frigid photos from around the world.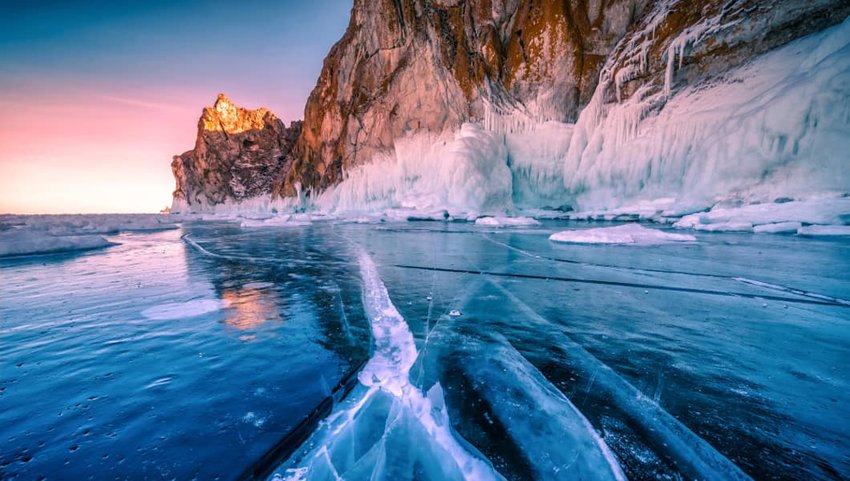 The ancient Lake Baikal in Russia's Siberia is the deepest and largest freshwater lake by volume in the world, containing more water than the North American Great Lakes combined. Which makes it all the more astonishing when this massive lake freezes over in the winter. The UNESCO-protected lake freezes from January through May, thanks to average winter air temperatures of −6 °F (−21 °C), which, believe it or not, are relatively mild for this region.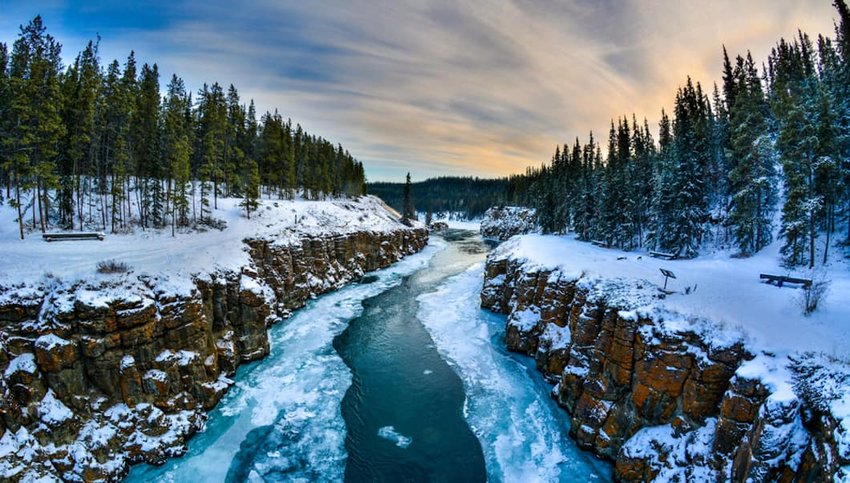 The capital of Canada's Yukon territory, Whitehorse is home to stunningly wild scenery. The rushing Yukon river cuts its way through terrain that features towering mountains and quiet forests, and winters can drop below the low −60s F (about −50 degrees C).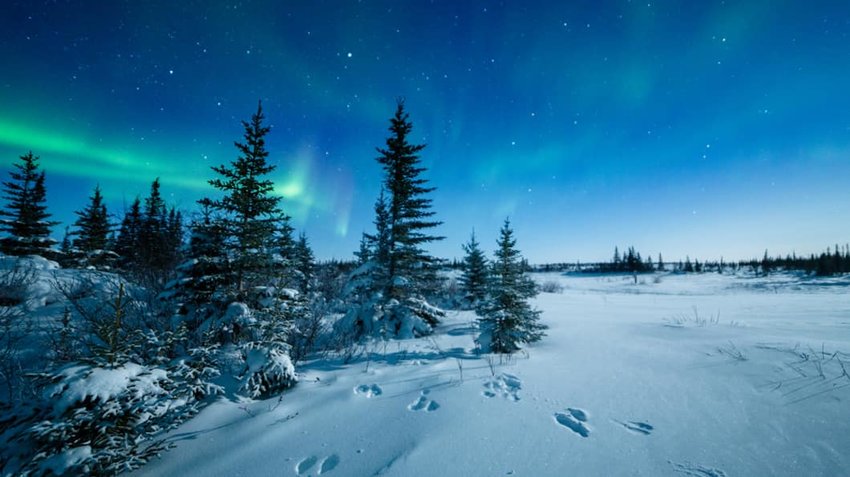 The largest and most northerly territory of Canada, Nunavut reaches into the Arctic Circle, making it one of the best places in the world to witness the phenomenon known as the northern lights. This territory embodies vast expanses of pristine wilderness often covered in layers of snow and ice. Nunavut is also home to the northernmost permanently inhabited place in the world — a military installation called Alert which is only 508 miles from the North Pole.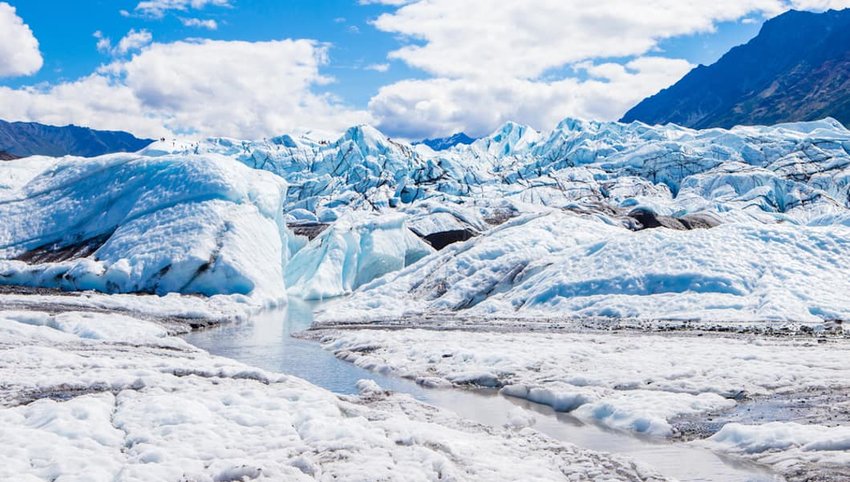 Alaska is home to many famous glaciers, but Matanuska Glacier is one of the best. It's the largest glacier accessible by car, stretching 27 miles long by 4 miles wide, making it appealing to ice climbers and tourists. Despite its size, however, Matanuska Glacier has lost 84 million tons of ice since 2002.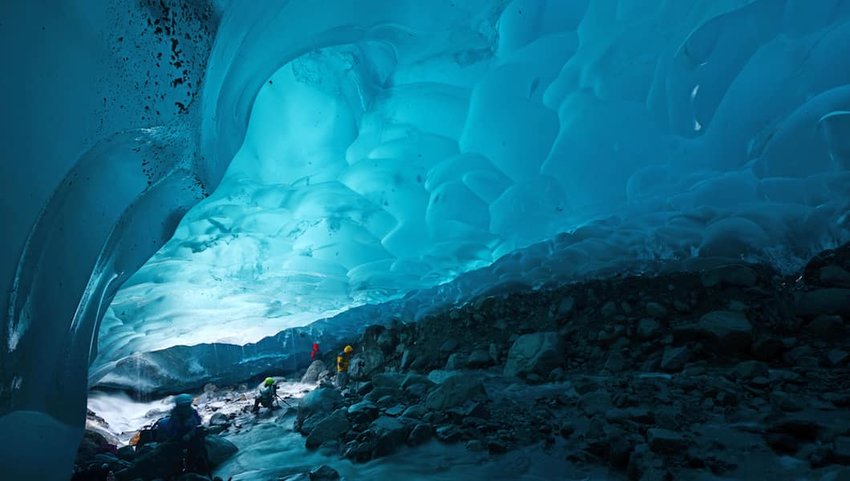 Colossal ice caves like this one near Juneau can typically be found around large glaciers. Moody blue tones and quiet air punctuated only by dripping water make these ice caves magical for those equipped to explore them. This ice cave is part of the Mendenhall Glacier, a 12-mile-long glacier in the Mendenhall Valley.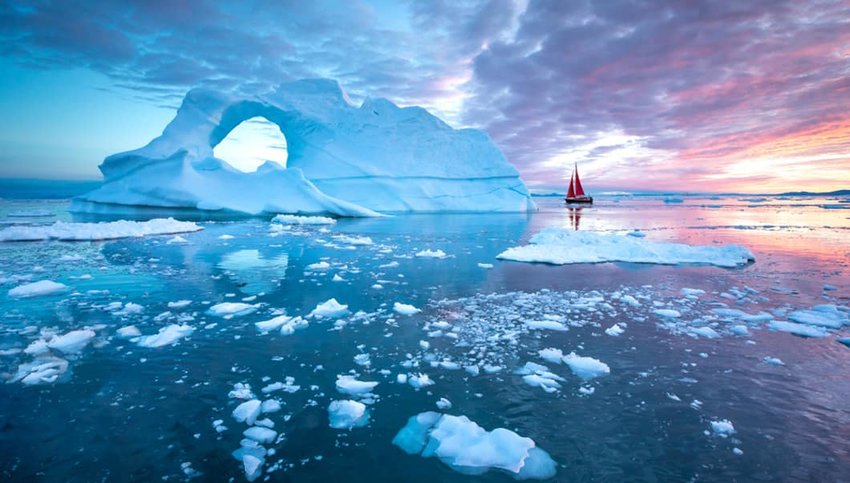 Despite its name, you won't find much green in the far reaches of Greenland. This ice-covered territory is one of the largest and most sparsely-populated regions on earth. Disco Bay in Western Greenland is a popular tourist attraction thanks to abundant opportunities for iceberg spotting, but visitors will have to brave an annual average temperature that hovers around 24 degrees Fahrenheit (-4.5 degrees Celsius).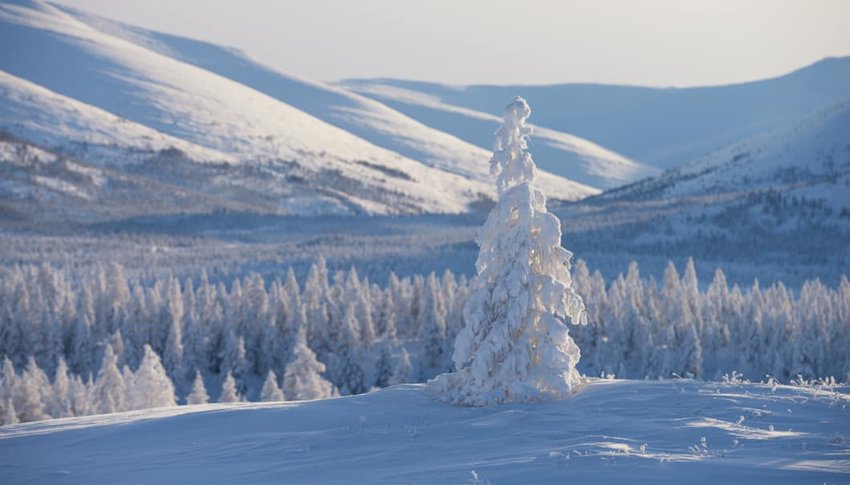 Oymyakon, Russia is considered the world's coldest permanently-inhabited town, and it continues to break records. Some 500 people endure temperatures that average -58 degrees Fahrenheit in the winter. But that's just the average. January 2018 saw temperatures fall to -88 degrees Fahrenheit, and the village recorded an all-time low of -98 degrees in 2013.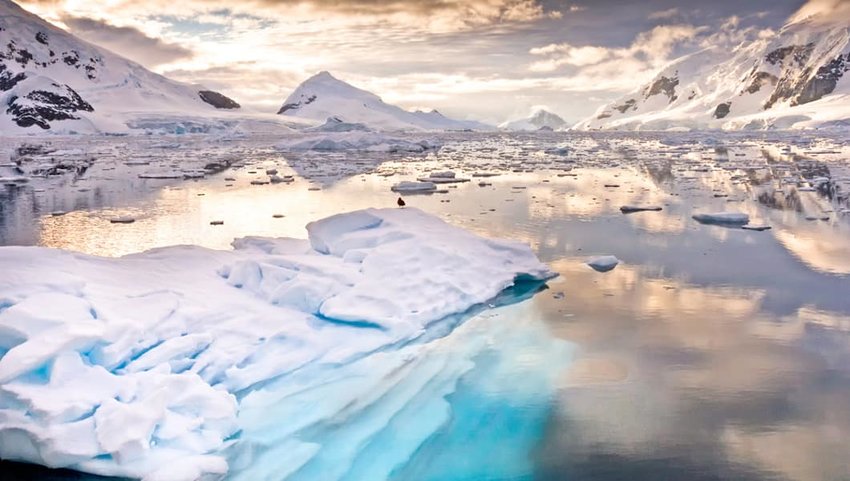 On the other end of the Earth, Antarctica awaits with glacier-filled bays like Paradise Bay. This harbor sits near Lemaire and Bryde Islands on the Antarctic Peninsula's west coast, and is a main stop for Antarctica cruises. Temperatures remain below freezing all year, making this one of the coldest places on earth, and the perfect habitat for huge whales and fluffy penguins.