Driving an unfamiliar rental car in an strange city is stressful enough as it is. But using your phone as your GPS while setting it down in your cupholder because there was nowhere else to mount it? That's downright dangerous.
That's why you should always keep three things in your suitcase if you ever rent cars while you travel: a phone mount, a charger, and a charging cable. And if you buy the right ones, they'll hardly take up any space in your luggage at all.
Phone Mount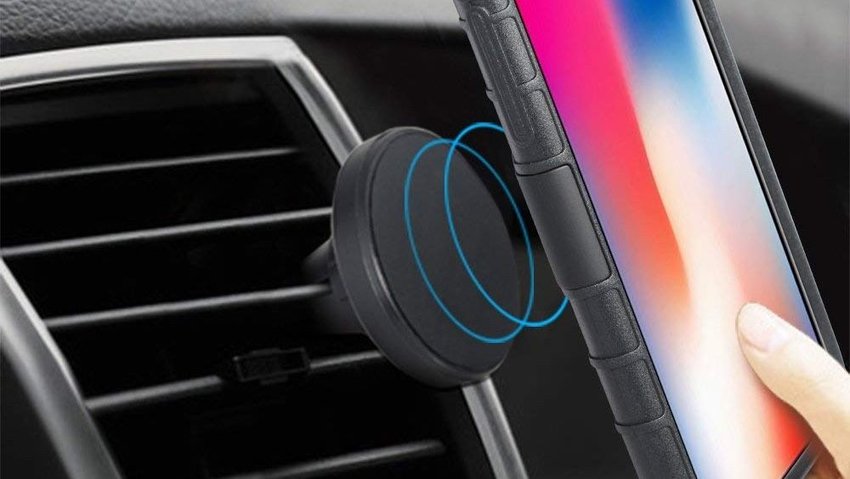 Magnetic smartphone vent mounts like this one are incredibly small, and with the aid of an included magnetic plate that you can stick behind your phone's case, they'll keep your phone up near eye level so you can monitor your GPS while keeping your eyes on the road.
The rubberized mount clips right into just about any car's air vent, and provides a surprisingly solid grip despite its small size. Plus, it can double as a little kickstand for your phone if you want to watch a movie on your airplane tray table.
At just $8 for a pack of two, you can keep one in your car at home, and put the second in your suitcase just for rentals.
Car Charger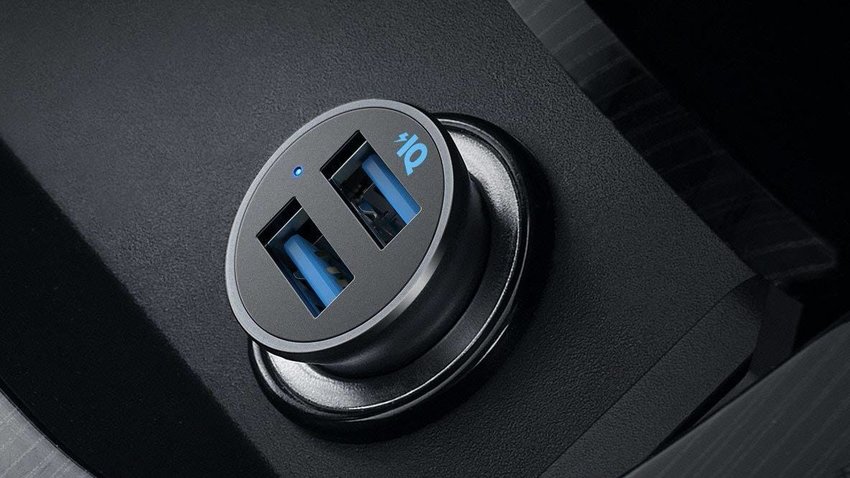 Most rental cars these days include a USB port, but as you've no doubt noticed, most of them are painfully slow at charging your device. This tiny, $10 charger from Anker includes two USB ports that can output 12 watts at a time simultaneously, or the same speed as an iPad charger.
That means that even if your phone is running GPS and is set to full brightness, it'll still be more charged when you finish your drive than it was when you started. Plus, your passenger will be able to charge their phone as well.
Charging Cable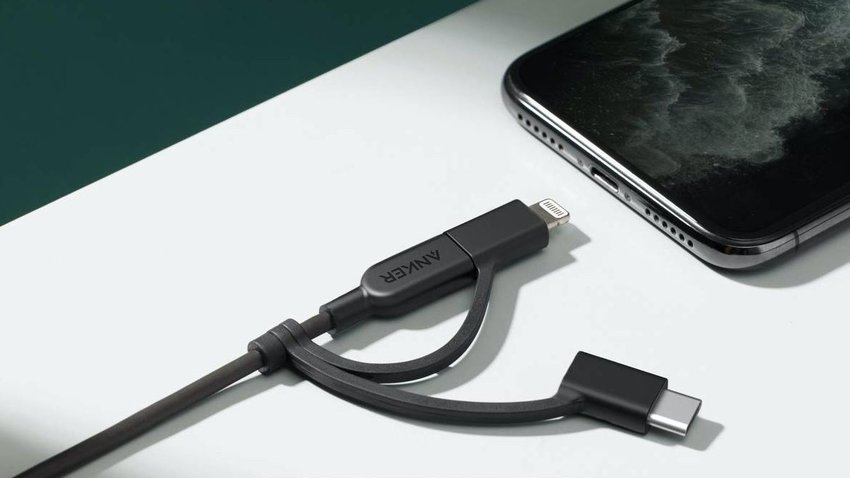 If you already have a spare charging cable lying around, I'd recommend putting it in your suitcase expressly for this purpose. There's nothing worse than getting into bed at your hotel only to realize that you left your only charging cable in the rental car.
If you don't already have a spare, consider this 3-in-1 cable, which will be able to charge anyone's phone no matter who's driving, and should be pretty future-proof if you buy a new phone that uses a different kind of cable.
---
Bonus: If you rent cars frequently, you should consider paying for them with the Chase Sapphire Reserve or United Explorer Card. Most credit cards offer secondary rental car insurance, which kicks in only after you've exhausted your own car insurance policy, but these two cards include primary coverage for most rentals, which will cover damages before you have to go to your own insurer. It's a benefit that you'll hopefully never have to use, but the peace of mind alone can be worth the annual fees.