A number of travelers might swear that museums aren't their thing. Either a lack of interest in art or poor experiences with sterile and stuffy collections have turned them off from the museums of the world. But those travelers haven't experienced these museums yet. Today, every imaginable science topic comes alive as visitors are encouraged to get interactive and try a plethora of hands-on activities. These are the science museums around the world you need to see if you're looking for a fun way to liven up your next vacation.
The Science Centre NEMO - Amsterdam, the Netherlands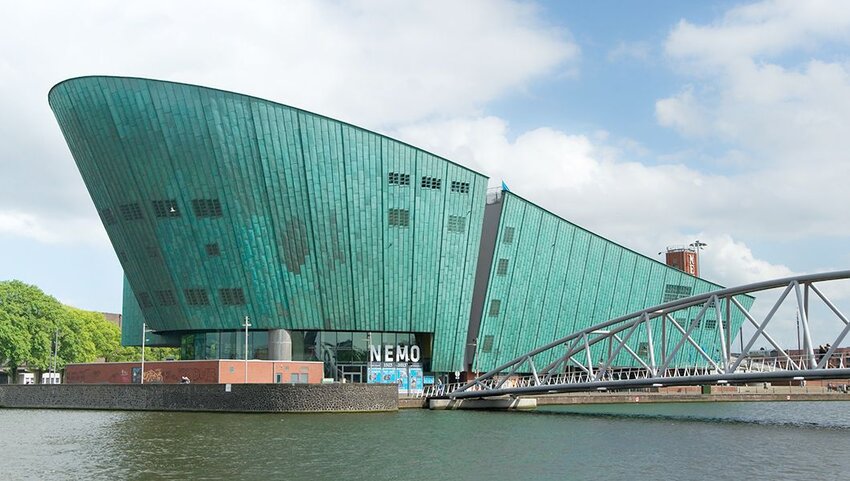 Science Centre NEMO is a fun, interactive museum that engages, entertains, and informs. It's been around in some form since 1923, starting out as the Museum of Labor. However, it has since been given a cool new home right on the water. Italian architect Renzo Piano, whose portfolio includes the Shard in London and the Centre Georges Pompidou in Paris, designed the boat-shaped building the museum has occupied since 2000. You'll find it in the Oosterdokseiland neighborhood close to the city's central railway station. Step inside to create a bolt of lightning within a globe, explore the relationship between light and color, capture energy to set objects in motion, and don a lab coat to conduct your own scientific experiments. There are opportunities to discover what makes the human body so special and explore whether life can be supported beyond our planet.
London's Natural History Museum and Science Museum -London, England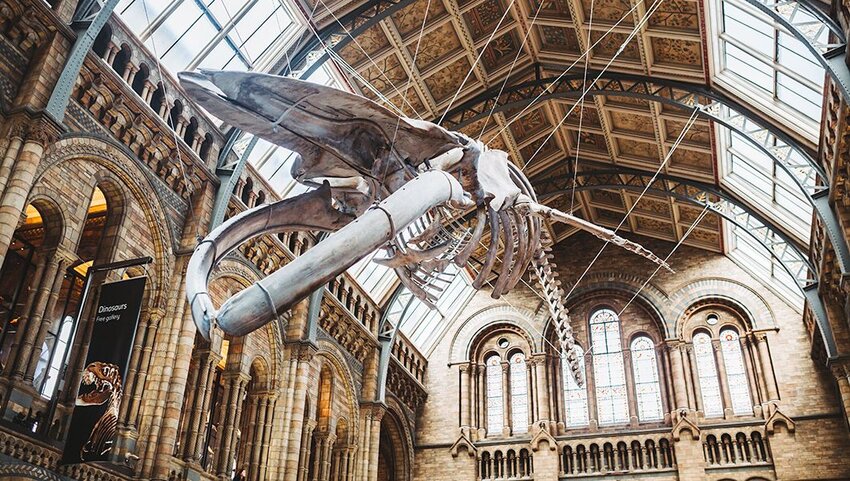 Head over to South Kensington where you'll find two world-class science museums side by side. Begin in the Natural History Museum. Its striking Romanesque architecture is the work of Alfred Waterhouse, as are the remarkable animal and plant ornaments, statues and relief carvings that you'll spot throughout the building. However, the scale of this much-loved London landmark reflects the vision of the collection's 19th century curator, Sir Richard Owen. It's because of him that the historic Hintze Hall is large enough to accommodate the spectacular skeleton of a blue whale, which has dominated the space since Dippy the Diplodocus went on tour. Minerals and gemstones feature in the Earth's Treasury Gallery. Across the street, the Science Museum also offers free entry. Don't miss the Wonderlab, where you can try out the friction slide to explore forces and watch live chemistry demos.
Shanghai Science and Technology Museum - Shanghai, China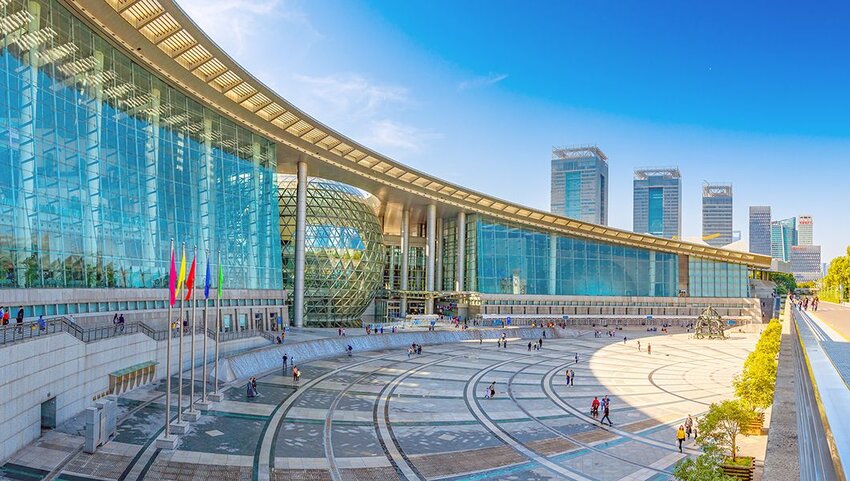 Just a few decades ago, Shanghai's Pudong area was little more than mud flats. But given its location in the heart of the city on the opposite side of the Huangpu River to the historic Bund waterfront, development was inevitable. Alongside the many financial institutions and skyscrapers, you'll now find the Shanghai Science and Technology Museum. Architecturally, it's a masterpiece, boasting a futuristic design which features ascending spirals and incorporates a giant glass and steel globe. This Pudong must-see centers around the five original exhibitions opened in 2001 – the Heaven and Earth Hall, the Life Hall, the Wisdom Hall, the Innovation Hall and the Future Hall – and nine more themed areas that have since been added as the museum has grown.
Deutsches Museum - Munich, Germany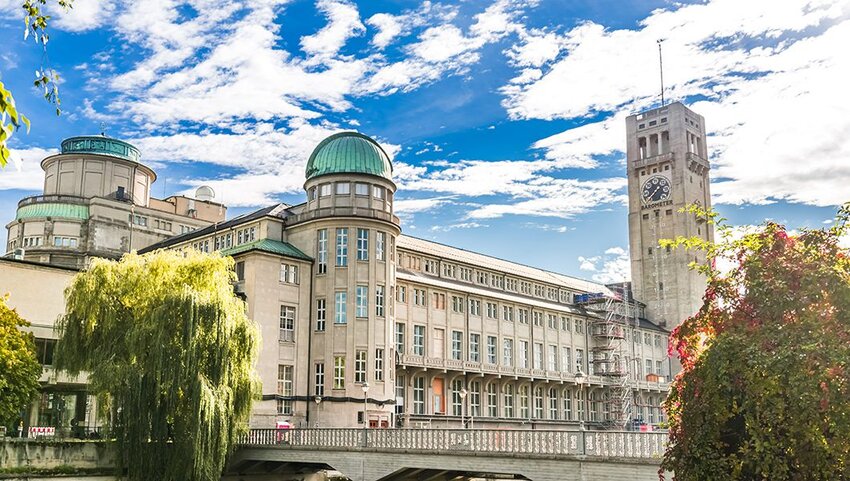 You'll find the world's largest science museum in the Bavarian city of Munich. It's mainly based on Museumsinsel on the Isar River but also boasts satellite branches that cover aviation and transportation. Back in 1903, a man named Oskar von Miller was a leading force in the Association of German Engineers. He spearheaded a project to create an exhibition space for science and technology. His idea was enthusiastically accepted and Ludwig, Prince Regent of Bavaria became the museum's first patron. Today, its collection has grown significantly and now comprises more than 28,000 exhibits covering more than 50 aspects of science and technology. Among the hands-on activities offered, you can experiment with liquid nitrogen and extract your own DNA.
San Francisco's Exploratorium - California, U.S.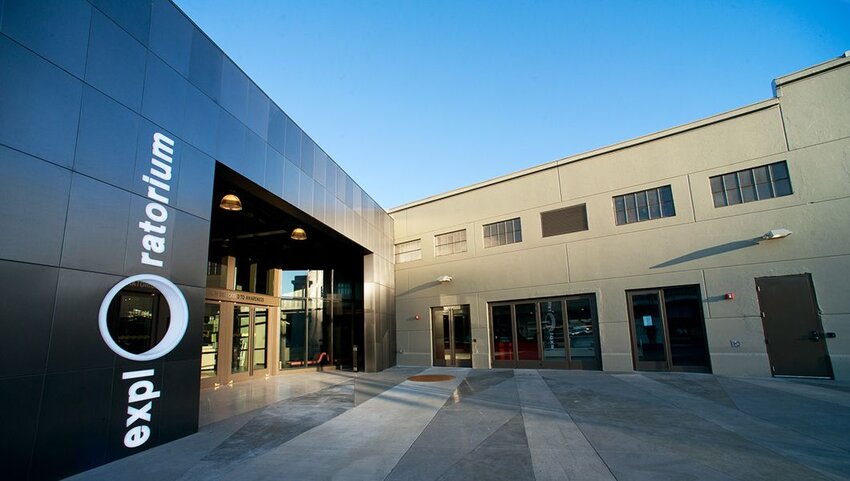 In the mid 1960s, physicist and Colorado cattle rancher Frank Oppenheimer toured Europe's science museums on a Guggenheim Fellowship. He returned to the States convinced of the need for something similar back home and San Francisco's Exploratorium was the result. Originally it was located at the Palace of Fine Arts in the city's Marina District, famed for its distinctive rotunda and colonnades. Since 2013, however, it has had a new home, located at Piers 15 and 17 of the Embarcadero. It's a hands-on museum, as you'll soon find out. Blow marshmallows through tubes to learn about physics, explore the wonders of meteorology as you create clouds in a jar, watch how chemical reactions brighten copper coins, and unlock your inner biologist as you dissect fruit and flowers.
The National Museum of Emerging Science and Innovation - Tokyo, Japan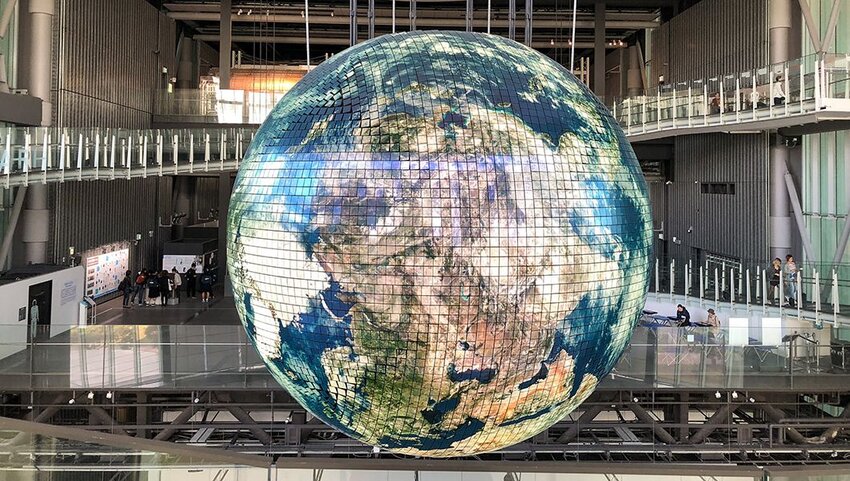 Invite a robot to brighten up your day at Tokyo's National Museum of Emerging Science and Innovation. This futuristic place is often simply referred to as Miraikan, or Future Museum, and is based in the Odaiba area of the city, an artificial island in Tokyo Bay. Meet the world's most advanced androids – Honda's Asimo among them – as you ponder what it means to be human and consider how using robots might make your life easier in the not-so-distant future. There's plenty more besides, and highlights include a rock sample from a meteorite impact that contributed to the downfall of the dinosaurs, a display that considers how astronauts adapt to living in space, a collection of seismometers used in this earthquake-prone nation and a model of the revolutionary Maglev train.
La Cité des Sciences et de l'Industrie - Paris, France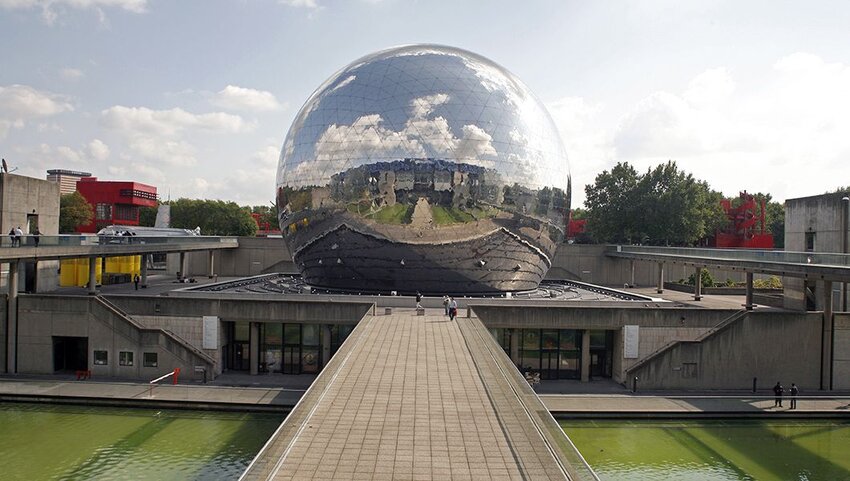 La Cité des Sciences et de l'Industrie (CSI for short) repurposed Parc de la Villette after its cattle market and abattoirs became redundant. This fascinating museum, designed by French architect Adrien Fainsilber, launched on March 13th, 1986. It was inaugurated by the then French president François Mitterrand. The date was significant to the world of science, taking place the same day the Giotto space probe flew alongside Halley's Comet to become the first spacecraft to make observations at close quarters. From that moment on, the museum has taken seriously its remit to encourage and promote science. It does so through various mediums, incorporating an IMAX theatre, planetarium, and even a submarine alongside more traditional exhibits.
The Smithsonian's National Air and Space Museum - Washington DC, U.S.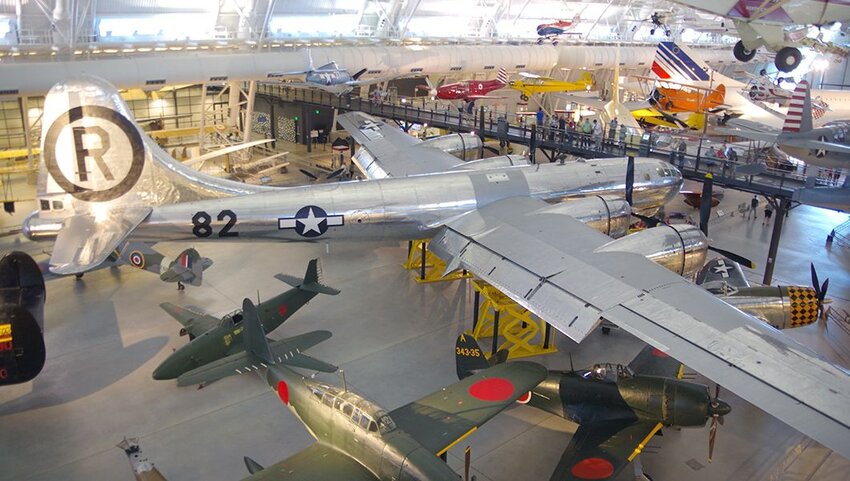 You'll find the Smithsonian's National Air and Space Museum close to the United States Capitol. Its design is the work of the late American architect Gyo Obata. It's sleek yet simple: four cubes clad in Tennessee marble connected by glass and steel. This layout is as practical as it is beautiful: the varying scale of those spaces can house different sized exhibits and the glass wall at the western end of the building opens completely so that planes can be moved in or out. Tracing the history of the skies from the very first flight to space exploration, the museum is an excellent reminder that science covers many disciplines. Learn about Wilbur and Orville Wright, the two men who invented the airplane and in doing so, revolutionised transport not just in America but across the world. Follow the story of our curiosity about space, from the pioneering Moon landing of 1969 to their relevance today.
Ontario Science Centre - Toronto, Canada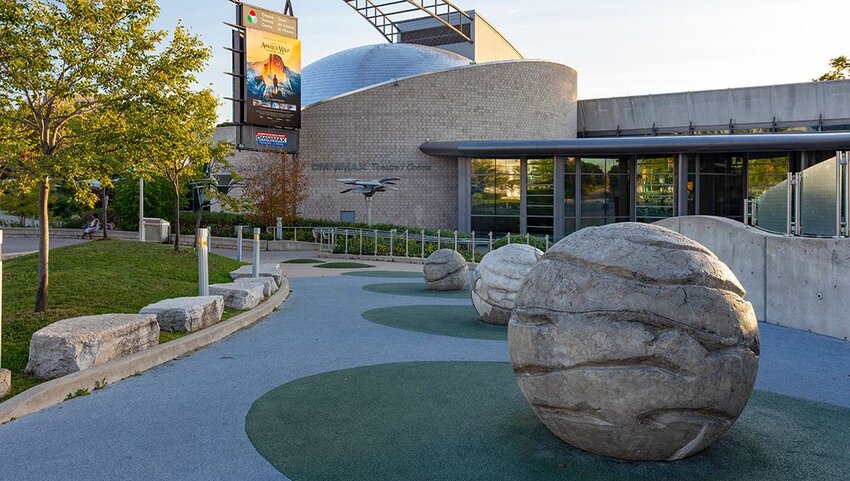 The Ontario Science Centre was the work of Canadian architect Raymond Moriyama. He was commissioned to create a building that would celebrate Canada's centenary and so in 1964, he came up with this Brutalist design which referenced the curves and shapes of the Don River Valley in which it sits. Today its terrace is also the setting for Lotic Meander, Stacy Levy's art installation depicting the way water moves along a stream bed. Inside, science comes to life as you're challenged to understand the limitations of the human body. Explore the impact of extreme activities such as free diving and high altitude; find out about coral and crawl through a cave in the museum's Living Earth Hall. Meanwhile at Kidscape, children get the chance to build their own rollercoaster.