Although it may seem like a concept born from the millennial mind, the communal table trend is not a new one. It actually originated in Europe in the 18th century and crept over to New York City in the 19th century. Seen as a social equalizer, sharing a table and a meal has the power to physically and emotionally bring people together. It also has the ability to evoke irritation and discomfort.
Love it or hate it, communal dining is making a big comeback. It scores major points with restaurant operators who use them to maximize their space, seat more people, and increase their profits, while it's loathed by those prefer elbow room and privacy.
Communal tables take on a more crucial role when you're traveling. Whether you're solo, paired up, or in a group, communal dining opens up opportunities that don't exist elsewhere, so don't be shy. Here's why you should sit at a communal table when you travel.
Social Interaction for the Solo Traveler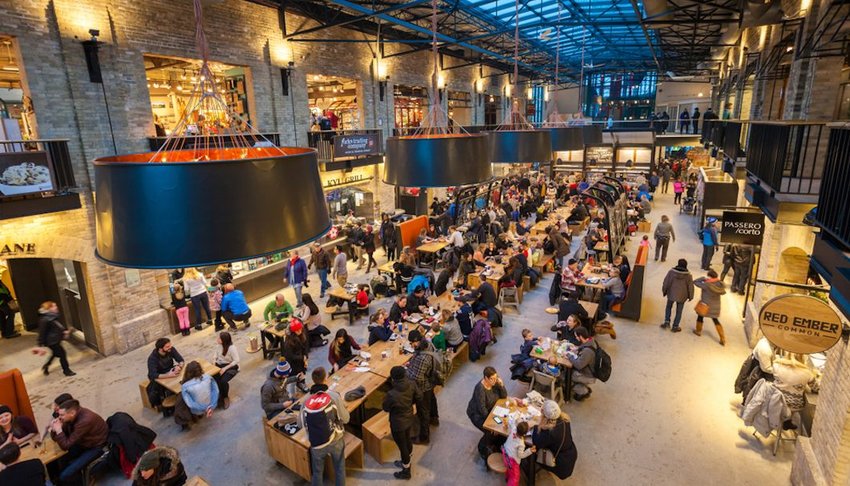 Traveling and dining alone inspires independence and boosts confidence, but it can also be lonely at times. The good news is, you don't have to feel that way for long. My favorite part about solo travel is the way it forces you to meet and talk to new people. It's awkward at first, but once you try it you'll soon experience the openness and warmth of other travelers.
Striking up a conversation with someone you don't know isn't easy. If the thought of doing this makes you uncomfortable, sniff out a restaurant or bar with communal tables. It removes a huge chunk of the stress and anxiety of conversing with a perfect stranger when you're alone. Being forced to sit at the same table as a fellow diner is actually even more awkward if you don't say something — especially if the person next to you is solo too.
Chit-chatting with your table-mate could shape the rest of your trip. You may hear some interesting suggestions, inspiring stories, or worthy recommendations. You never know — that person you're rubbing elbows with could become your new travel partner.
Meeting New Friends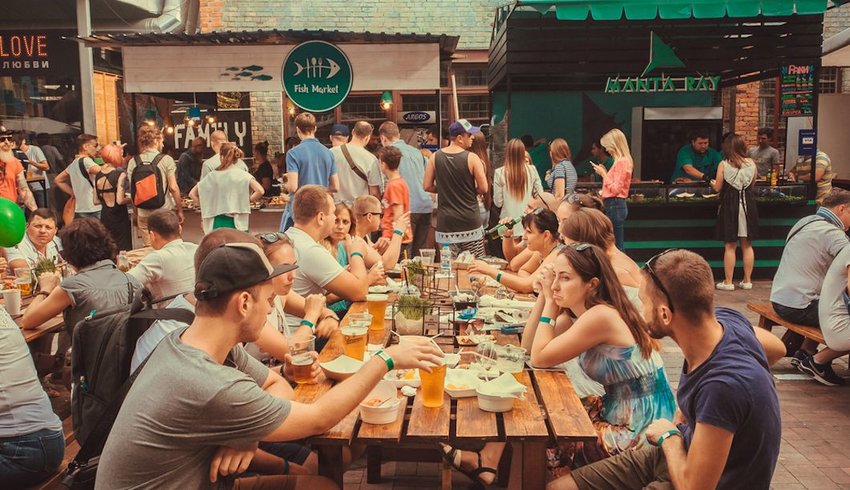 Even if you aren't riding solo, communal tables are still a good choice when you're traveling with your friend, partner, or in a group. The purpose of travel is to experience the local culture and learn about a new place, however, it's easy to get sucked into your group dynamics and unconsciously block out everything else.
You're also much less likely to strike out on your own and start chatting up a random stranger when you're traveling with a friend, partner, or group. Why would you risk creating an awkward social situation when you've got your pal next to you? The problem with that mentality is you're more likely to miss the chance to interact with interesting and adventurous fellow travelers surrounding you and your friends.
The solution? Communal tables. Head out, be friendly, open up, and you'll be having conversations left and right in no time. You may even find a new addition to your travel tribe.
Meeting Locals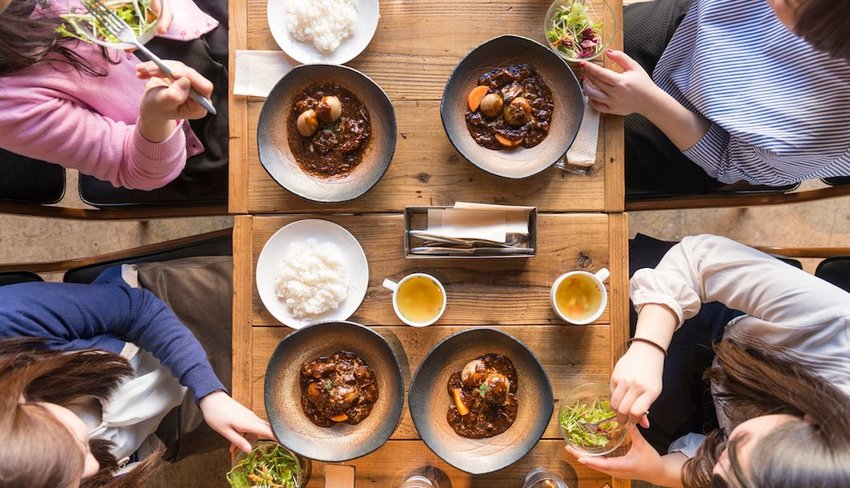 Whether you're alone or with a group, communal tables allow you to mix and mingle with all sorts of people with whom you may not otherwise have the opportunity. Strike up a conversation with a group of locals and you could get inside tips, suggestions, and genuine insight not found anywhere else. Instead of consulting the guide book or internet, you can get a flurry of personal opinions straight from the horse's mouth. Ask your new native pals what their favorite restaurant is and where they like to hang out on Saturday nights. You'll get a list of bars and restaurants with local flair and first-hand, five-star reviews.