As a travel writer, one of the best parts of my job is – wait for it – traveling. I cover adventure and outdoor travel, so I've been lucky enough to spend time in remote destinations. But no job is perfect, and with those far-flung trips also come long flights and layovers, rustic sleeping conditions, and strict limitations on how much my luggage can weigh.
I traveled at least once a month pre-COVID-19, so I've had plenty of time to perfect my packing skills and discover the one travel accessory I'll never leave without – a compact sleeping bag liner I pulled from my camping closet and now pack in my carry-on.
It's Compact and Versatile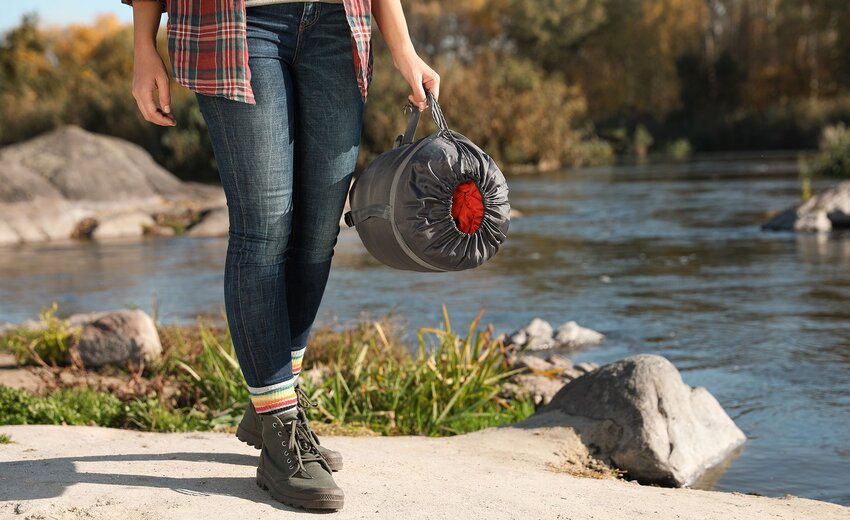 A sleeping bag liner is a very thin fabric layer that goes inside your sleeping bag to add extra warmth on chilly nights. It's used during camping and backpacking trips and feels like a fabric pillowcase for your body. They're ultralight, which helps when you're carrying everything on your back for several days in a row.
However, I've gotten so much use out of my sleeping bag liner during travel that it stays in my carry-on bag, not with my camping gear. I've used it as an airplane blanket when the one thin, economy-class blanket didn't do it, and I've balled it up as a pillow when I slept in a children's playground tube in the airport terminal after an unexpected overnight delay in the Denver Airport. Liners pack up incredibly small – about the size of a Nalgene water bottle – but are a lot more insulative than a comparably sized travel blanket. After all, they're made to keep you warm in below-freezing outdoor conditions. You can climb into it like a sleeping bag or drape it over yourself for use as a two-layer blanket.
They're great once I've reached my destination, too. I used a liner in Sri Lanka, when I had the pleasure of staying deep in the jungle – and realized there were more tiny lizards inside my mosquito net than outside. It came in handy on a sleeper train in Vietnam (even the best train isn't without a few bugs) and at a hostel in Japan where I couldn't adjust the thermostat on snowy mornings.
My Go-To Sleeping Bag Liners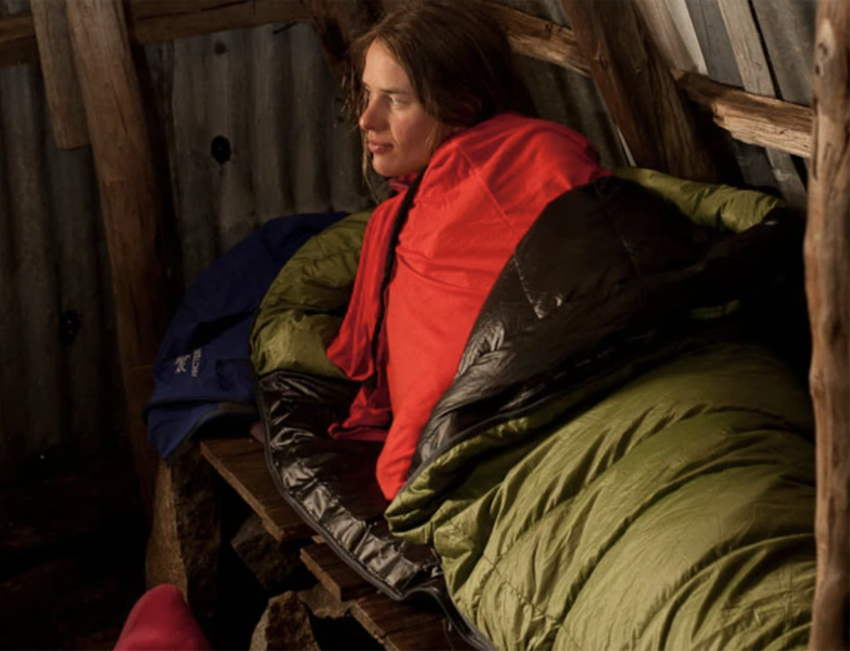 As much as I love my airplane foot hammock and noise-canceling headphones, when friends ask me what my go-to travel item is, I recommend one of two liners: a Sea to Summit Reactor Sleeping Bag Liner made with synthetic polyester fabric, and the Big Agnes Wool Sleeping bag liner, made with natural fibers.
The Reactor Sleeping Bag liner is surprisingly soft and available in different warmth levels, promising to add anywhere from 14 degrees F to 32 degrees F to your sleeping bag. Of course, it doesn't have quite the same level of warmth when using it without a sleeping bag, so I advise buying one of the warmer options. I have the Reactor Extreme Liner and rarely get cold when the airplane A/C is blasting.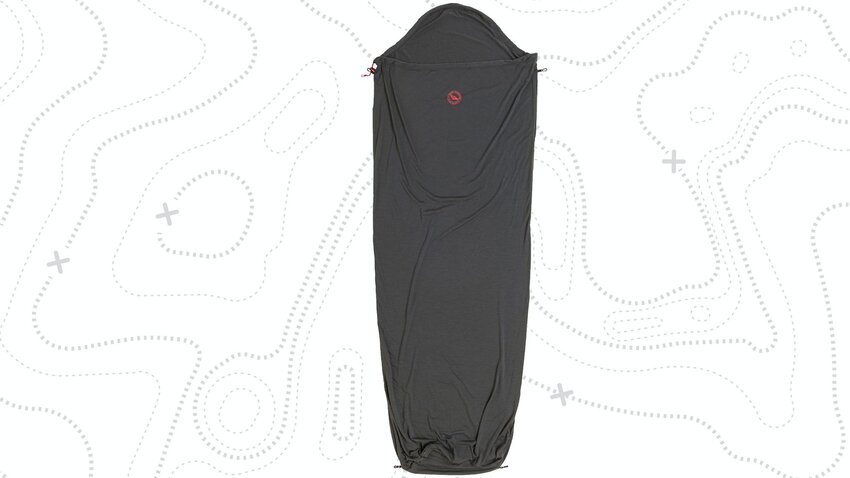 When traveling to warm destinations, I swap out the Sea to Summit for my Big Agnes liner, made with wool rather than synthetic fiber. Wool does an excellent job of regulating your body temperature in both cold and hot weather (hey, sheep wear wool all year long), so it's a bit more versatile. It's ideal for tropical trips when I need a protective layer for camping or open-air sleeping but have chilly bus rides or flights to contend with, too.
Since both liners come with stuff sacks and weigh less than a pound, they're easy to fit in a carry-on. And unlike a sleeping bag, they're easy to care for at home. I just toss it in the laundry with the rest of my dirty clothes when I get back from trips, hang it to dry, then crumple it back into the stuff sack before my next trip. It's hard to find a product that's come in handy more often – or in more ways – than my well-loved sleeping bag liners.
Main photo by Andrey Yurlov/Shutterstock.