Brits love a walk in the countryside as much as anybody, but like much of the world, they're also all too happy to jump in the car when traveling from A to B. But if one group has anything to say about it, that could be about to change.
While most of us have been indoors perfecting our sourdough bread and following online exercise regimes, a team of volunteers has been mapping thousands of walking routes across Great Britain. This is Slow Ways, a project with an aim to encourage people to get out and explore what's around them. Here's what it's all about and how you can be involved.
The Slow Ways Philosophy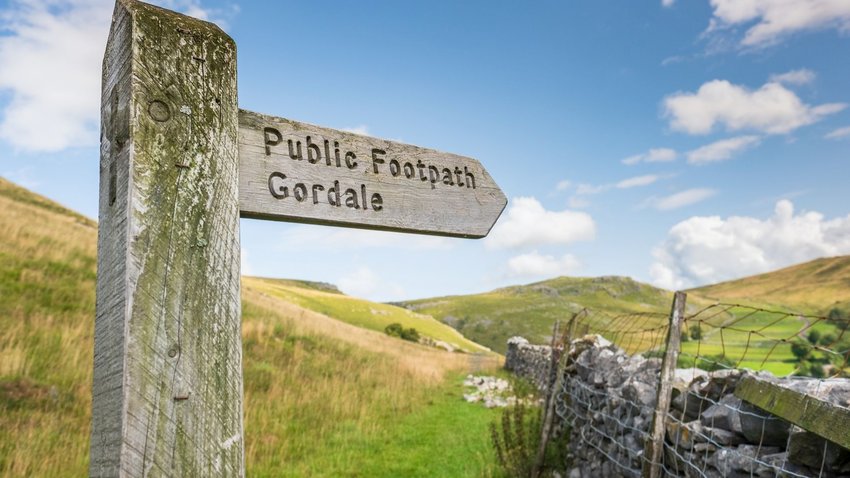 Simply put, if you like to ramble and delight in discovering alternative routes, then Slow Ways is for you. Across England, Scotland and Wales, there's a network of over 125,000 miles of public rights of ways. This is made up of footpaths, bridleways and permissive paths, which are walking routes permitted on private land by the landowners. These routes can be used at all times of day, and follow both urban and off-road routes, the latter taking walkers amid Britain's lush green countryside. Slow Ways's goal is to honor and promote these already existing routes by creating a network of functional journeys between Britain's cities, towns and villages.
It all started when National Geographic explorer Dan Ravens-Ellison decided to a walk from Salisbury, Wiltshire, to Winchester, Hampshire. While mapping his trip, he became disillusioned with the online information available and felt that potential walkers would end up grabbing the keys to the car and driving. Ravens-Ellison gathered a team of volunteers at training days in February but the unsuspected lockdown put an end to this. The project thus went online, and to-date, over 700 volunteers have created some 7,000 new routes that cover over 62,000 miles of walking paths.
The emphasis of Slow Ways is on functionality, and encouraging people to walk routes that they'd typically never consider walkable. While national trails zigzag around picturesque spots and funnel people to specific locations such as historic landmarks, these new routes are more about getting from point to point. A typical route is about 12.5-miles-long, and passes a town or village every 3 miles. If your goal is to go further than a route's start and finish points, then you can build your own journey and crisscross the entire island. Walking from London to Liverpool has never been so easy.
The People Behind It
Project founder Dan Raven-Ellison is an English geographer, explorer, and former teacher that champions the outdoors and environmental challenges. The joy of walking is naturally high on his agenda for Slow Ways, but there are other underlying factors. As he states, it will bring "solutions to the economic, health, ecological and climate crises and improve our health, wellbeing, environment and finances on a personal level."
This isn't Raven-Ellison's first ambitious project, either. He campaigned to make London the world's first National Park City, and climbed the equivalent height of Mount Everest — all 29,030 feet — by walking up staircases in London buildings.
For this project, Raven-Ellison has teamed up with Ordnance Survey. Established in 1791, this national mapping agency of Great Britain produces professional land-use and leisure maps in digital and printable formats. Slow Ways volunteers used the miles of routes available on the digital formats to map their new and future walking routes.
When and How Is It Available?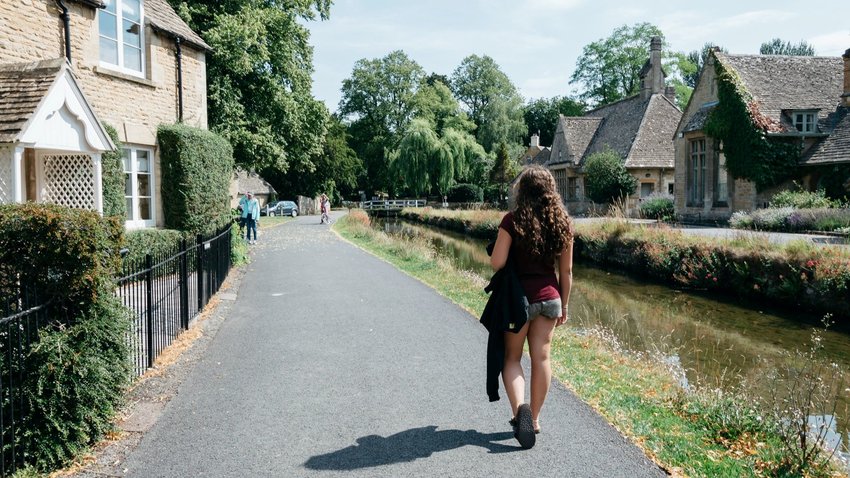 Although no exact date has been confirmed for the project's official launch, the goal is for it to be available later in 2020. Routes are currently being checked online and the plan is for a further 10,000 volunteers to physically walk them, provide feedback, and suggest suitable amendments. This is a wonderful chance for casual walkers and the adventuresome to be part of an exciting campaign while at the same time discovering something new close to home. Eventually all routes will be available as a free-to-use platform via the Ordnance Survey website and smartphone apps.