Airlines are increasingly phasing out seatback entertainment screens in favor of streaming options that we can watch on our phones, but unfortunately, those same airlines rarely go the extra mile of giving us a good place to actually set our phones. Luckily, you can bring your own.
Settle In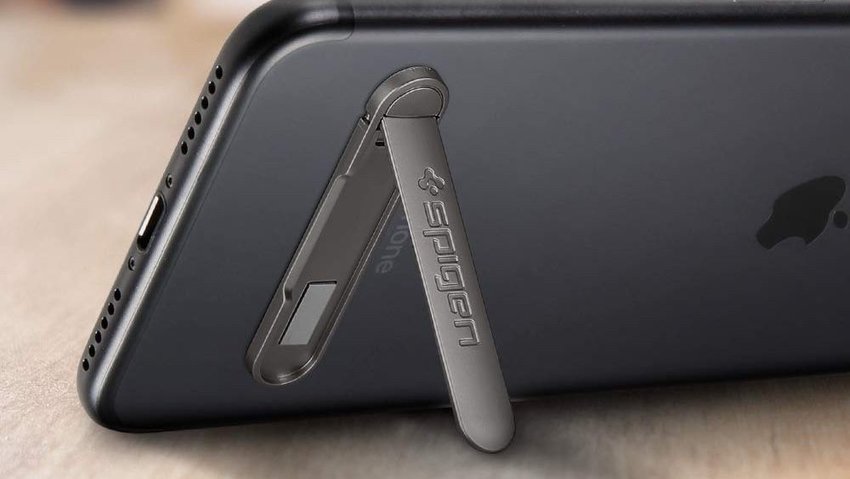 Spigen's $10 smartphone kickstand attaches directly to your phone or your phone's case with built-in 3M adhesive, and lets you prop up your phone to watch a video anywhere you want. The metal kickstand springs open with a flick of your thumb, snaps shut with a satisfying magnetic click, and even comes in three different finishes to complement your device.
If you use it on a plane, your phone's screen still won't be as big or as ergonomically positioned as a proper seatback screen, but at least you won't have to hold it in your hand for the duration of a two hour movie. And of course, it'll come in handy any time you want to watch a video on your phone while keeping your hands free, whether you're traveling across the world, or eating dinner at home.
The only downside with the kickstand is that its adhesive is basically one-time use, so if you buy a new phone or a new case, you'll likely need to buy a new kickstand to go with it. But at $10, it's well worth the investment.
Spigen Magnetic Smartphone Kickstand | $10
Photo: Karpova/ShutterStock