As one of the largest cities in the Lone Star State, Dallas is no small southern town. Its skyline is marked out by modern high-rise buildings jutting to incredible heights while its streets are still home to true-Texan cowboy hats and snakeskin boots. They say everything is bigger and better in Texas and Dallas certainly proves it.
If you've only got a day to discover Dallas, then you'll need a plan to fit in as much as possible. Make sure you visit the city's best neighborhoods, check out Dallas' artistic side and see a bit of the Wild West. We've put together a sunrise-to-sunset itinerary to make sure your day is jam-packed with Texan treats. Grab yourself a pass for the DART public transit system and get ready to explore.
Rise With the Sun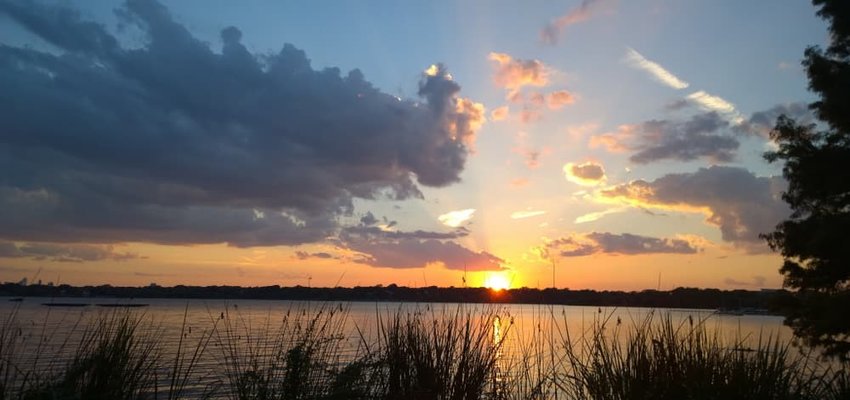 Credit: Giulian Garruba/Shutterstock
What better way to start your day than with an incredible sunrise? If you can afford it, why not stay in the Hyatt Regency hotel, where rooms look out over the glittering skyscrapers of the central business district (CBD), downtown Dallas and the Trinity River Greenbelt. If you have to get out of your bed to see the sunrise then start with an early morning stroll. Stretch your legs across some of the 1,015 acres of White Rock Lake Park or get really active and go jogging or even kayaking on the lake. Set your own pace and relax into your day in Dallas.
Feast Your Eyes On the View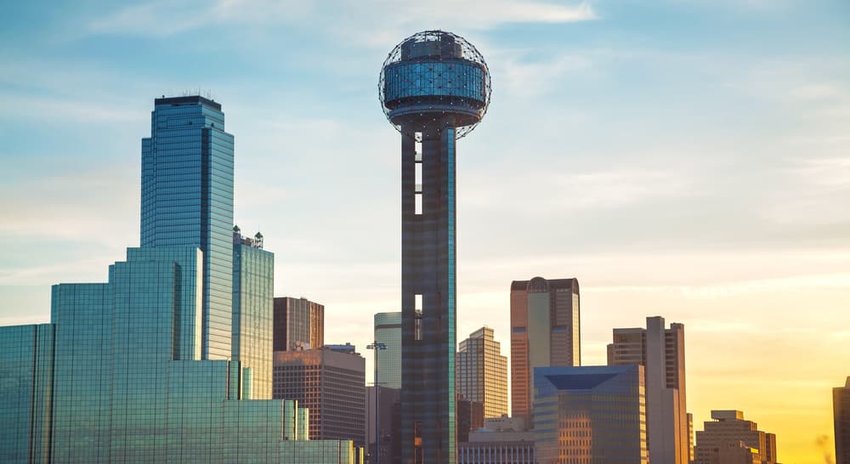 Credit: photo.ua/Shutterstock
After all that fresh air you're going to be in need of a true southern breakfast. Ellen's is one of the best breakfast spots in downtown Dallas. Grits benedict, southern breakfast tacos and huevos rancheros are served up in portions big enough to satiate anyone's appetite. For a high-end alternative in a see-and-be-seen location, Americano offers Italian-styled brunch comfort food surrounded by 1960's charm. Once your belly is full head to The Reunion Tower, take the 68-second elevator ride, 470 feet above street level and feast your eyes on the view. 360-degree panoramic views give you a unique perspective of the streets waiting to be discovered.
Relive History On the Sixth Floor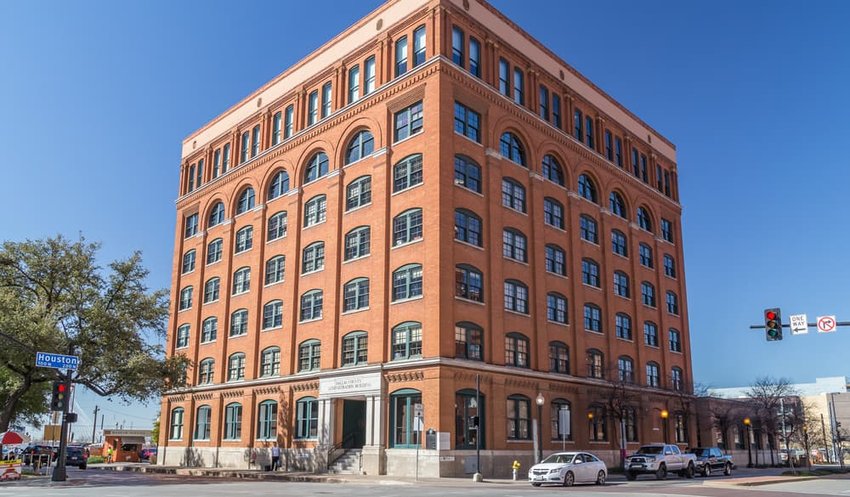 Credit: amadeustx/Shutterstock
Relive one of the saddest days in American history at the Sixth Floor Museum, dedicated to the life and death of John F. Kennedy. It was from this building, on the sixth floor that the president was assassinated. This was a pivotal moment for America and today is a place not to be missed when in Dallas. Get an audio guide to walk in his footsteps in the moments leading up to his death. When you leave, head over to the grassy knoll and see the white x on the road outside. You'll most likely encounter a conspiracy theorist or two with their own tale to tell.
Park Yourself Down For a While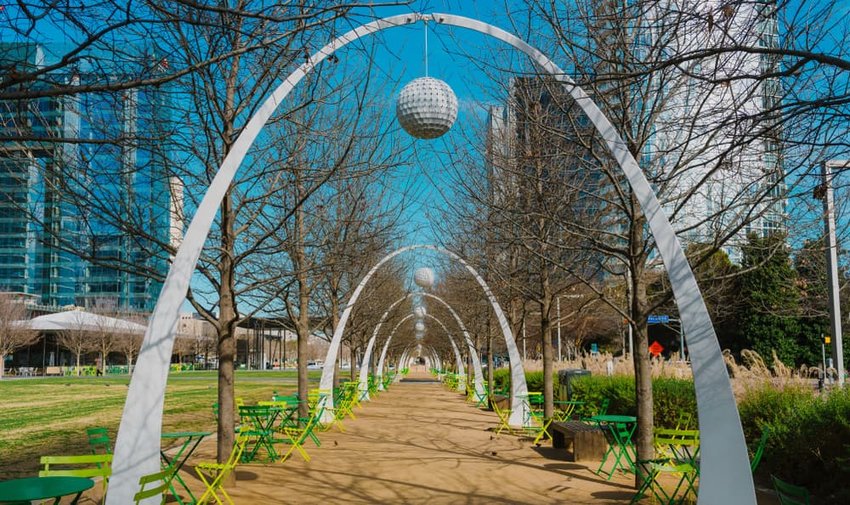 Credit: Si Vo/Shutterstock
In the middle of downtown Dallas, you'll find the cleverly-designed Klyde Warren Park. The urban green space was built over the recessed Woodall Rodgers Freeway and acts as a popular gathering space with free sports activities, concerts and films. The real lure of the park though is the line of food trucks. Take your pick between a quick snack, a sit-down lunch from Ruthie's Rolling Cafe or a wicked slider from The Butcher's Son.
Pick Up a Boutique Bargain
South of downtown you'll find the Bishop Arts District, one of Dallas' most charming neighborhoods. If you love a bargain, then you're going to shop-til-you-drop in the many historical bungalows and buildings which have been converted to boutiques, galleries and gift emporiums. The area is dedicated to local and Texan artists showcasing their eclectic mix of talents in quirky boutiques. Walk down the quaint sidewalks and soak up the small-town vibe, snag a one-of-a-kind gift and embrace the close-knit community. If all that shopping makes you thirsty, quench your thirst with a craft beer at the Oak Cliff Social Club.
Get On Your Bike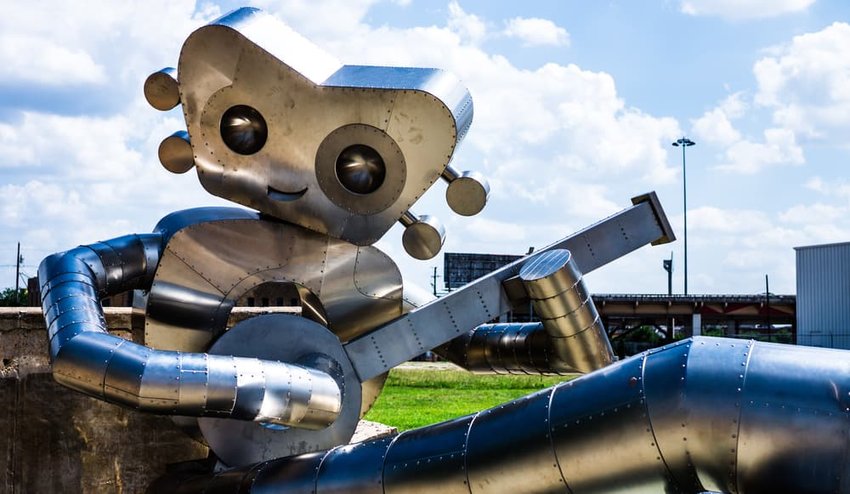 Credit: stock_photo_world/Shutterstock
Get off your feet but keep moving by renting one of the many bike-share bikes in Deep Ellum. The neighborhood is one of the most historic yet energetic in Dallas. Initially known for its music during the height of the jazz and blues era in the 1920s, it's now home to a thriving arts scene. Pedal around and check out some of the amazing murals that adorn almost every wall. With such a cool, artsy vibe you won't be able to stop yourself having your picture taken with one of the Travelling Man sculptures, the neighborhood's very own mascot.
Soak Up the Good Life
End your day as you started, with an incredible view. Vidorra, meaning 'the good life', is a new Mexican restaurant in Deep Ellum. The 2,000-square-foot rooftop patio bar has an incredible opening roof so you can hold on to the last of the day's rays. The menu focuses on shareable plates with bold Mexican flavors; all washed down with an extensive tequila selection. Enjoy the uninterrupted views of the Dallas skyline until the tequila takes over.
Get the Party Started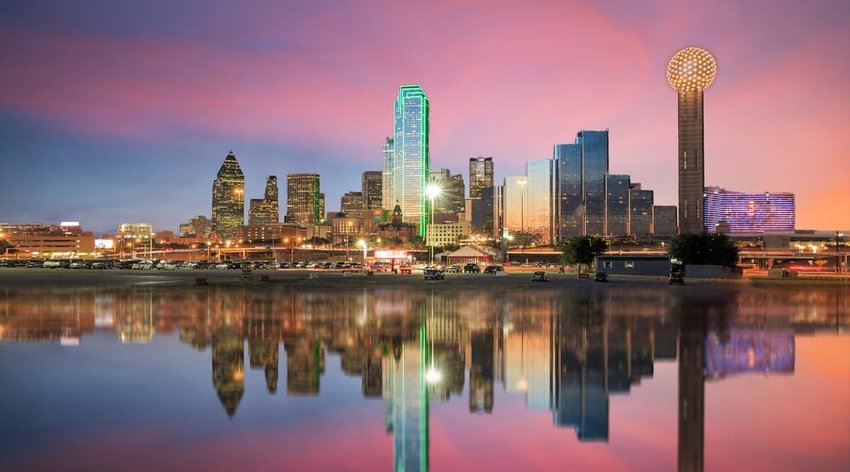 Credit: f11photo/Shutterstock
Head uptown after dinner to hit up all the local hangouts. Swing by The Rustic and mingle with urban cowboys, check out the line-up and catch some of the hottest in Red Dirt artists. Or delve into the delights of mixology at Parliament, a craft cocktail haven - sip on a gin fizz and feel your troubles melt away. If you really want to party the night away, head up to Lower Grenville and bar hop from truck-yard-themed patios to retro drive bars. You can even try your hand at bingo, karaoke or giant Jenga.