You know the feeling — you're sitting on a plane, train, bus, or car, and your stomach produces a telltale rumble. Eyes turn in your direction. You need to eat something, stat. But there's nothing edible within reach, and you sit silently, wondering just how hangry you'll get before you find some food.
As someone who gets this feeling once every three hours, I always have snacks at the ready in my travel bag. But you have to choose carefully; it's not practical to carry anything that can get damaged easily, will expire in the heat, or makes a real mess of your hands and clothes when you tuck in.
One morning while traveling through Greece, I walked into an Athens convenience store with this checklist in mind. I required quick and portable nourishment to take on a bus journey to Thessaloniki. That's when I discovered 7Days — a popular Greek brand that proudly calls itself a "bakery in a bag." Boasting a range of foil-wrapped croissants, bags of crunchy chips, and more handy snacks that you can keep in your suitcase for weeks, 7Days is the corner shop secret that changed my travel snacking game forever. It will change yours, too.
Flat-Pack Pizza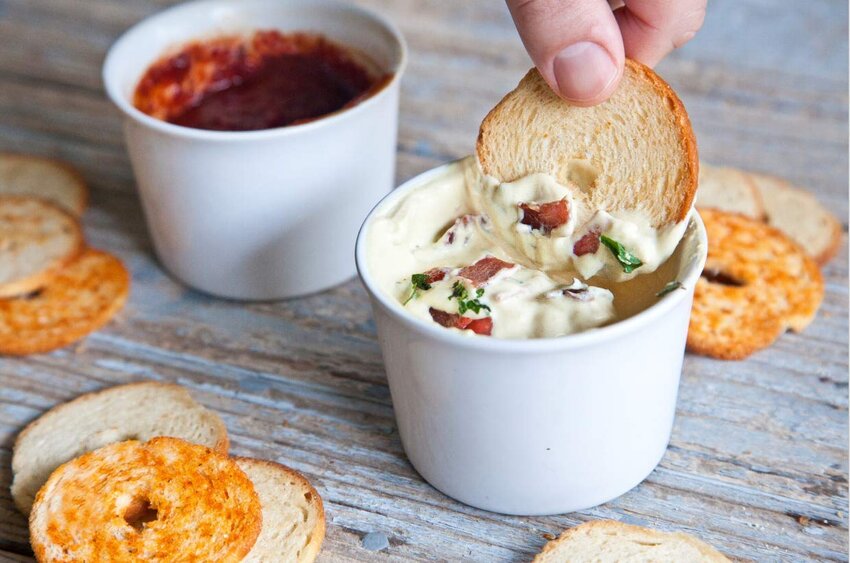 My first foray into the wonderful world of 7Days was a bag of Pizza Bake Rolls (or Pizettis, as they're marketed in the U.S.) which, to English-speaking consumers, do not look like pizza or bread rolls. Intrigued by the bright red packaging, 1 Euro price tag, and promise of something I'd not tasted before, these chips seemed like the perfect bus-based snack. Pulling open the bag, the aroma of fresh tomato mixed with pungent cheese wafted up to my nostrils. Wondering if my fellow passengers could also smell it, I shook the bag to ensure an even coverage of spices. I held up a chip to inspect it — red powder coated a bagel-shaped biscuit, the texture similar to a grissini breadstick crossed with a crouton.
As for the taste? Well, 7Days have somehow managed to condense the complex taste of a hot cheese pizza into an edible wheel measuring about 1.5 inches in diameter. I munched on the moreish, crunchy chips, thoroughly enjoying my new discovery. To this day, I'm not quite sure how or why the Bake Roll is such a master pizza imitator, but its so-called "pizza seasoning" has boiled down pizza's key ingredients into dried powders — tomato, onion, cheese, and even oil.
Arriving in Thessaloniki after a number of hours (but not hungry after eating a whole pack of Pizza Bake Rolls), I vowed to keep an eye out for more 7Days products. Cue my next incredible discovery: the croissant in a bag.
Well-Traveled Pastries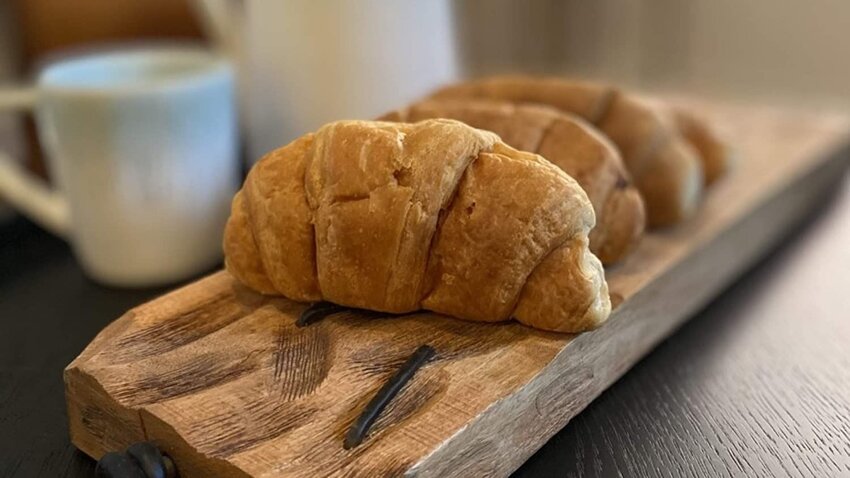 Nobody can resist the call of a flaky, buttery croissant in the morning. But when you're moving around, they're a nightmare to eat. You'll be picking pastry off your outfit for the rest of the day. Ever innovative, 7Days has solved this problem with long-life croissants to go. You can get them plain, but I'd recommend trying one of the many flavor-filled options. From fruity jams to chocolate spread to peanut butter and jelly, these taste sensations are pretty much guaranteed to wake you up on those rushed early mornings.
Having sampled the joys of Pizza Bake Rolls, I trusted 7Days, and bought about 5 different varieties to sample over the rest of my trip. With its fluffy texture and extra-sweet filling, the vanilla cream was my favorite, but the chocolate and hazelnut was a close second. It's the closest thing to a Continental breakfast you'll find in a convenience store.
Carry-On Essential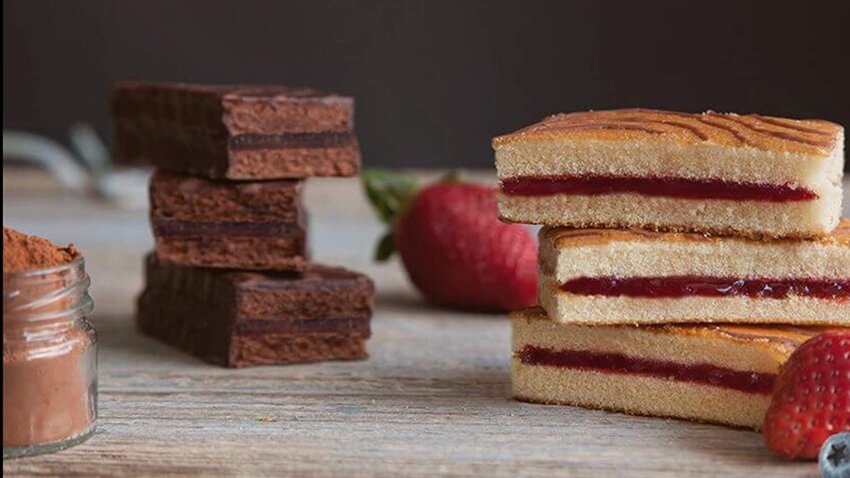 7Days has countless other amazing snacks, including cake bars and "bagel chips," (the Greek company's take on that iconic New York morning munch), on their Amazon store. The range is a little more limited than what's available in Greece, but all the 7Days classics — cheese and tomato bake rolls, filled croissants — are there for you to buy.
7Days products are designed for on-the-go snacking for busy Greek commuters on crowded buses and trains, which makes them perfect travel companions. Their extra long shelf life means they'll resist temperature fluctuations really well, and you can stock up well in advance which is ideal for those remote places where a convenience store is not at all convenient. Their foil wrapping means they can be buried at the bottom of your backpack easily, and they won't make a mess; the worst that'll happen is that they'll be slightly squashed. It removes the need for plates, cutlery, and even napkins, so you can just tear open the packaging and take a bite.
Whether you're planning a road trip and want to keep an emergency snack in the glovebox, need a hunger-buster to take on your next flight, or simply want to try a new form of sugar rush, pick up your own little "Bakery in a Bag." With so many flavors packed into such a tiny package, you might even be able to skip the morning visit to a proper bakery.