With so many back-to-back holidays, plus the lingering winter blues, the cold season can make us desperate for a relaxing vacation. Whether you're looking to escape to a tropical paradise or immerse yourself in a winter wonderland, here are the 10 best small towns in the U.S. to visit this winter.
Cumberland Island, Georgia
Georgia's largest barrier island is the perfect winter escape for those wanting a more out-of-the-box beach vacation. Instead of palm trees and surfing, you'll experience wildlife such as wild horses, armadillos, hogs, and sea turtles which roam the 17 miles of white sandy beaches and abandoned mansion ruins. This National Seashore island can be enjoyed by camping or staying at the luxurious Greyfield Inn.
Jackson Hole, Wyoming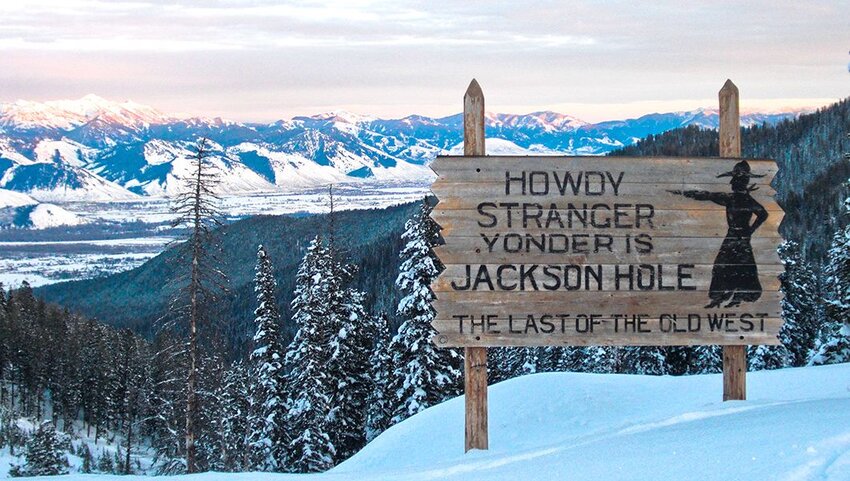 Located at the foot of Grand Teton National Park is the West's Last Real Mountain Town. Jackson Hole is a true cowboy town with hundreds of miles of wide open wilderness to explore and there is no shortage of ways to do so. You can visit year round, but the town really shines in the winter. You'll find every kind of winter sport imaginable. From dog sledding and sleigh rides through the National Elk Refuge to skiing and soaking in Granite Hot Springs, you'll make memories to last a lifetime.
Whitefish, Montana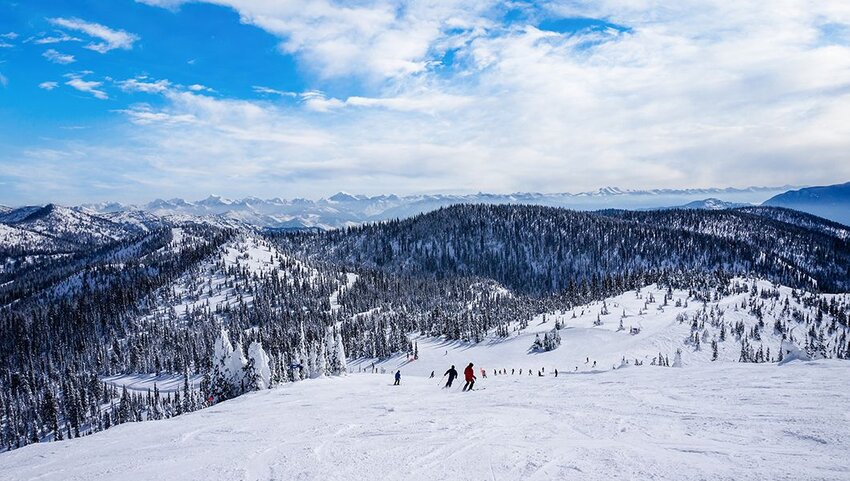 Whitefish is another favorite mountain resort destination. Located just 25 miles from the breathtaking Glacier National Park, this charming town is a must-visit for any nature or history lover. Each February, Whitefish holds a Winter Carnival featuring polar plunges, ice sculptures, live music, and more. Enjoy a few ski runs at Whitefish Mountain Resort, go on a jingle bell sleigh ride, and head into town to try some delicious food (bison burger, anyone?).
Leavenworth, Washington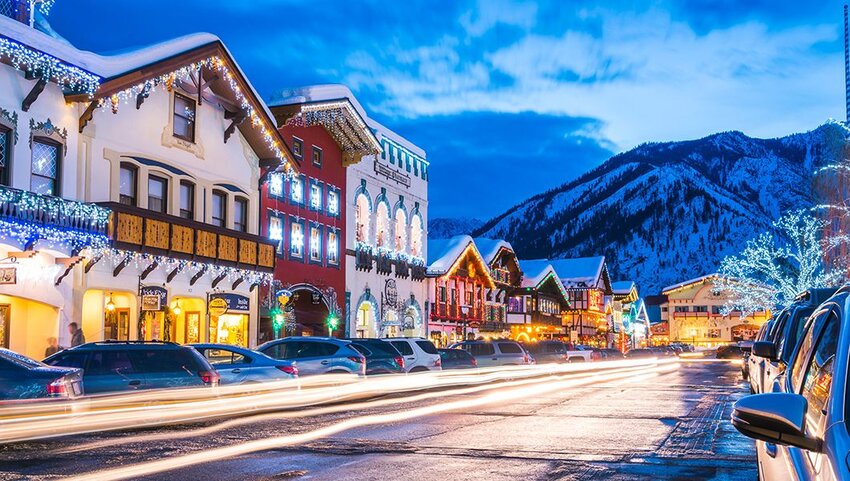 There is only one word to describe the small town of Leavenworth during the winter – magical! This Bavarian-style village, complete with holiday markets and a reindeer farm, feels straight out of a European fairytale. Each holiday season, the village is transformed into a Christmas wonderland where visitors enjoy twinkling Christmas lights and visit the Nutcracker museum. Additionally, the Leavenworth Ski Hill is open all winter for skiing, sledding, snowmobiling, and more.
Solvang, California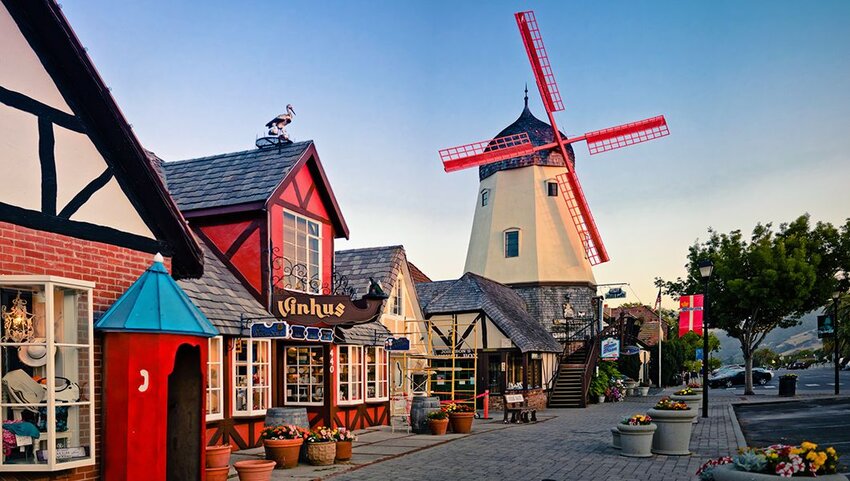 Leavenworth isn't the only place in the U.S. where you can find a little pocket of European history. This Danish-style village features thatched cottages and windmills, and due to its location in California, it's a bit warmer than its Bavarian counterpart. A perfect day in Solvang would include visiting one of the 120 nearby wineries, grabbing a fresh stroopwafel from the European-style bakeries, and hopping on the Solvang Trolley for a town tour.
Galveston, Texas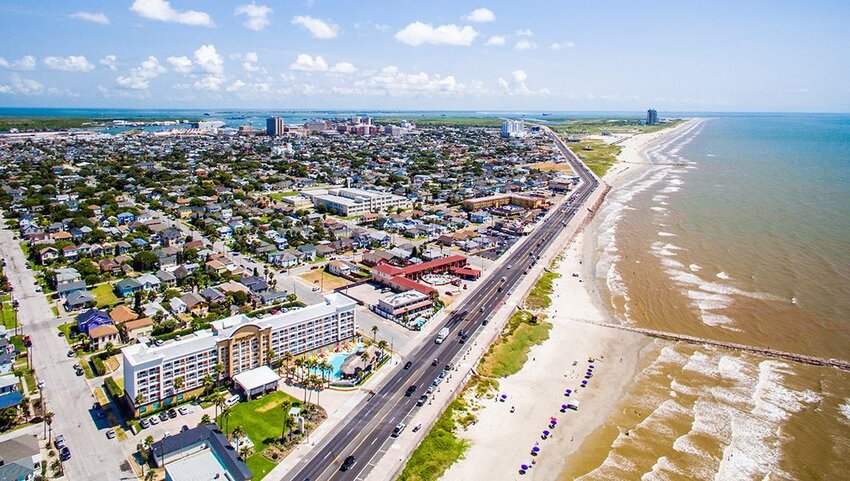 What do you get when you mix together sunny beaches, world-class amusement parks, chic boutiques, and unique Southern architecture? Galveston, Texas. Perched on the Gulf of Texas, Galveston's year-round nice weather makes it a fantastic getaway in the winter. You might encounter a few days that are too chilly to lay on the beach, but with so many museums, galleries, shops and historic mansions to explore, you'll never be bored.
Cape May, New Jersey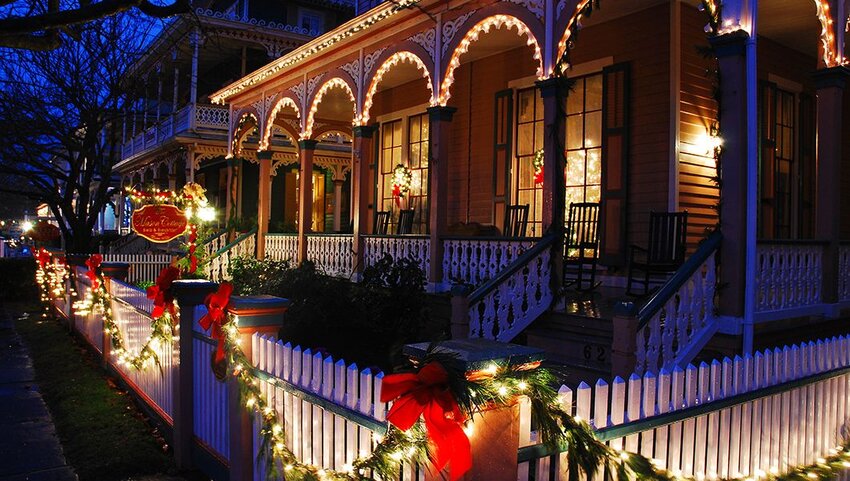 There's a reason Cape May has been such a popular vacation destination for almost 300 years. This 18th-century seashore town has a plethora of nature and history to explore. The clean, family friendly beaches are lined with colorful, 19th-century beach mansions and lighthouses. During the winter, it's a bit too cold to sunbathe on the beach, but there's still lots to do. Christmas time brings open-air markets, twinkling lights, and caroling celebrations. The wineries provide blankets and fire pits to warm visitors up when it gets a bit chilly.
Steamboat Springs, Colorado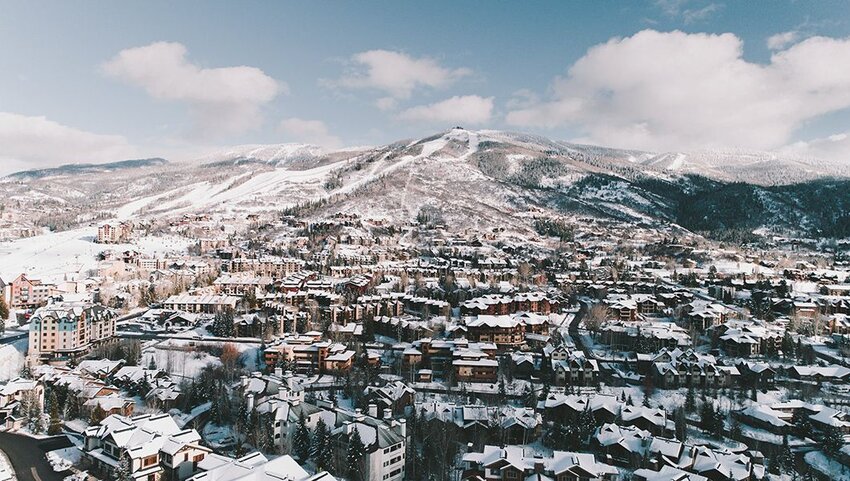 Move aside Telluride, Steamboat Springs is the new best winter destination in Colorado. Winter is the greatest time of the year to experience Steamboat's genuine western welcome and thrilling winter sports. Steamboat Springs is best known for its excellent skiing, however, snowmobiling, horseback riding, and gondola rides are other great ways to explore the town's sparkling snow capped mountains.  
Taos, New Mexico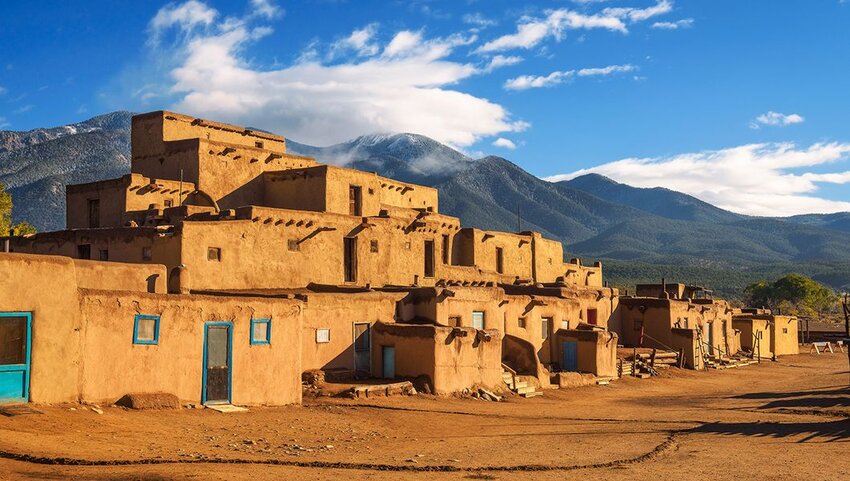 Taos is one of the more unique winter destinations in the U.S., perfect for those wanting to combine a sunny desert trip with a ski adventure. This New Mexico town is home to Taos Pueblo, a UNESCO World Heritage Site featuring a multi-story adobe pueblo that has been occupied by Native Americans for over 1000 years. Taos Ski valley features several ski resorts perfect for all budgets and skill levels.
St Augustine, Florida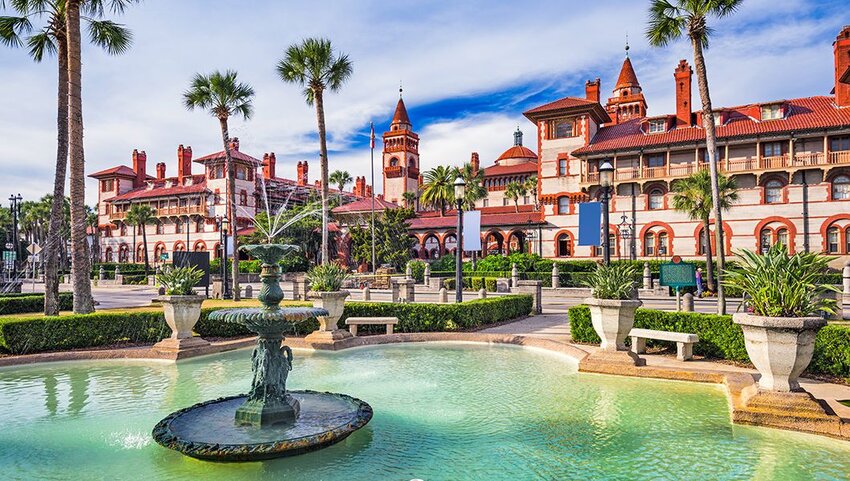 In 1565, Spanish explorers came to North America and established the town of St Augustine, making it one of the oldest cities in the US. The town's history has led to it having a quaint European charm packed with centuries-old buildings and horse-drawn carriages. During the winter, the city is lit up in a dazzling display of more than 3 million lights, making it one of the finest places on earth to see holiday lights.