Visiting new places is fun, but sometimes getting there isn't. Especially if you're not wealthy enough to travel in Business Class (and let's face it, most of us aren't). Booking a cheaper Economy ticket doesn't have to cramp your style or your legs. There are some airlines that are known for their excellent economy class comfort and service. So, if you want to get away but can't afford to get there in celebrity-fashion, check out our 5 favorite picks for best economy class airlines.
1. Thai Airways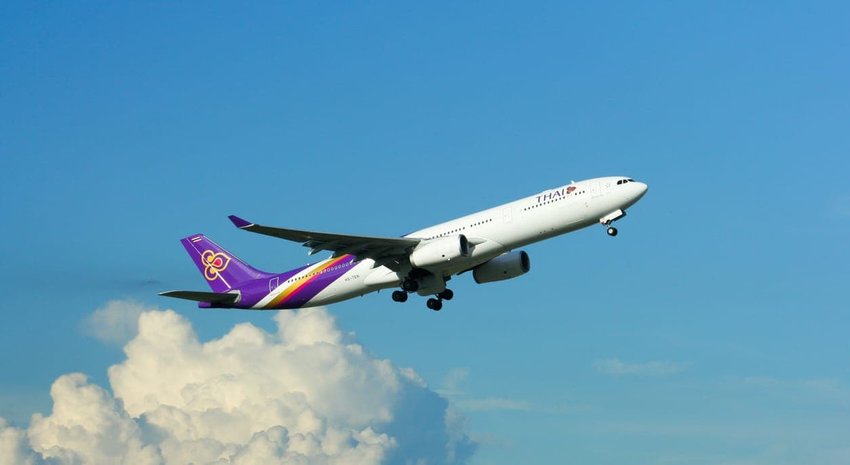 What you get in economy class with Thai Airways may rival some Business Class seats on other airlines. Okay, maybe that's going a bit overboard, but this airline has got it going on in economy. The entertainment system is a best-seller. Each economy seat is equipped with its own touch-screen tv with hundreds of options for in-flight entertainment. Music, movies, TV shows, you name it – Thai Airways has got it. Another major perk is the in-flight food service which is made fresh from local farm ingredients. Another important aspect when flying economy is personal seat space. Customers rave about the plentiful leg room and reclining seats. Sit back and relax just took on a whole new meaning.
2. Singapore Airlines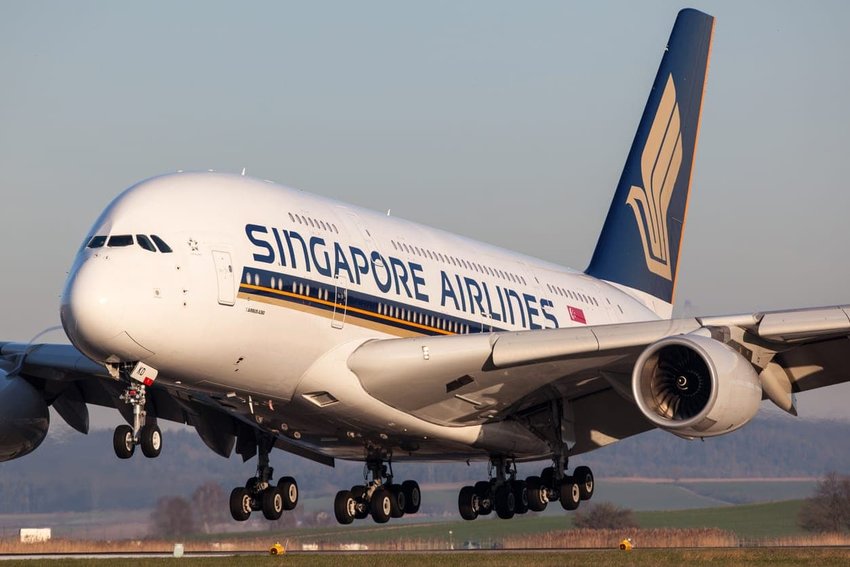 Another Southeast Asia-based company, Singapore Airlines is known for their above-and-beyond customer service. Attentive flight attendants promptly respond to every customer need and provide a lot of little "extras" that make the journey much more enjoyable. For example, every economy customer receives a comfy pillow, a hot towel, cocktails, menus, an amenity kit – even real silverware and glassware to eat and drink from! Of course, every passenger gets their own in-flight entertainment screen with hundreds of options for movies, tv shows, and music. With Singapore Airlines, everyone is treated like First Class passenger. Singapore Airlines provides long haul, intercontinental flights (i.e. Los Angeles to Seoul, New York to Germany, etc.), but they really shine in their home region of Southeast Asia with 28 different destinations.
3. Turkish Airlines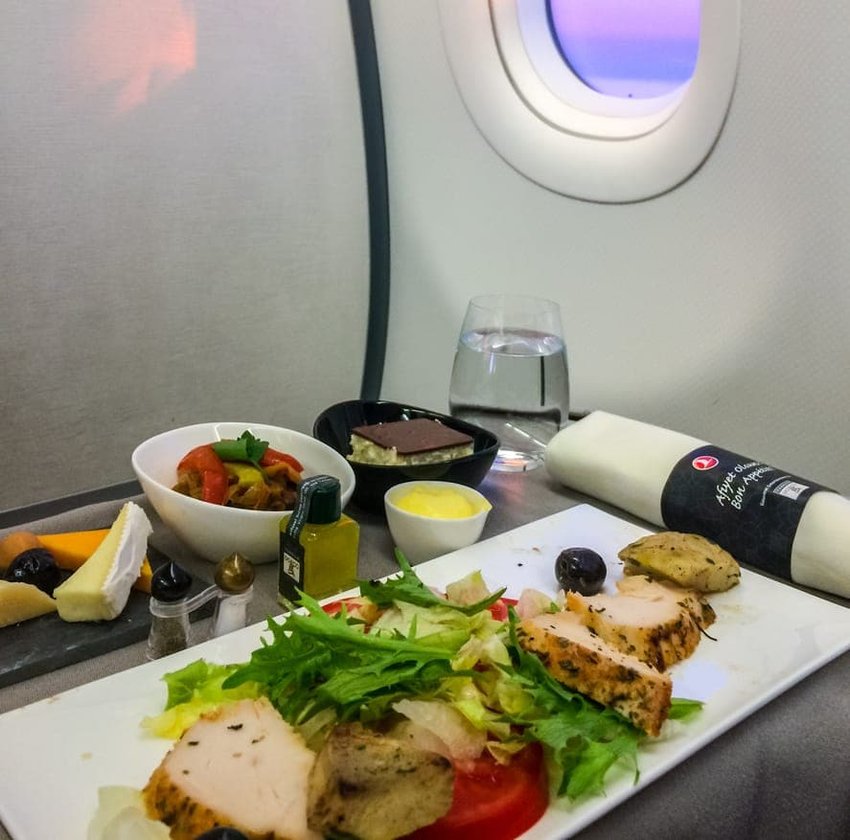 This airline's tagline reads: "we fly to more countries than any other airline in the world." That's a good start. I have personally flown with Turkish Airlines a number of times and I can't get over the customer service. The flight staff seem genuinely happy and friendly and serve the best in-flight snacks and meals I've ever eaten on an airplane. Even if your flight is a quick 50-minute domestic jaunt, you'll be served a warmed white cheese and tomato sandwich that tastes like it's straight from a Turkish bakery. The seats recline up to 15cm and have adjustable foot and head rests. Plus, Turkish Airlines has a reputation for being prompt with on-time arrivals and departures. Despite all this, they still manage to offer reasonably-priced tickets that nearly match the prices from budget airlines. It's everything you'd want an airline.
4. Qatar Airways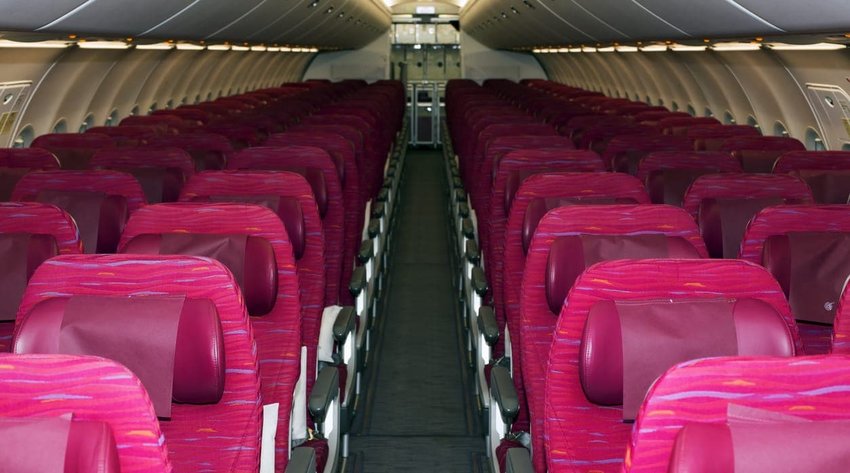 For seven consecutive years, Qatar Airways cabin crew have been voted the "Best in the Middle East." This means you're sure to receive the highest standard in customer service regardless of whether you fly First or Economy class. Qatar Airways claims to have the most spacious economy cabin with plenty of legroom and space to eat, sleep, and stretch out on their newer fleets. Every economy passenger on select long-haul flights also receives an amenity kit which includes lip balm, a dental kit, eye mask, ear plugs – even socks! The economy seats on many of Qatar's planes are equipped with personal charging stations with universal plugs and USB ports. When it comes to entertainment, Qatar Airways has you completely covered with over 4,000 media options from movies, to sitcoms, to music stations. This airline has even considered parents traveling with small children and create games and toys available during the flight. It seems there's nothing they haven't thought of!
5. Emirates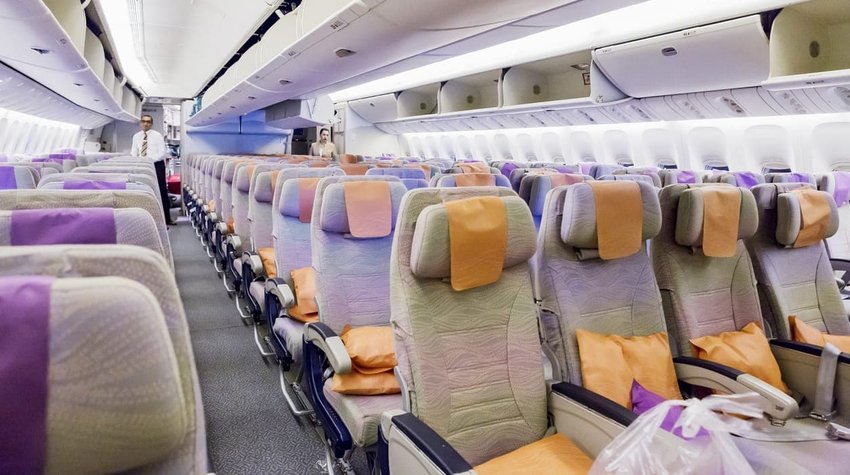 Another airline heavy-weight in the Middle East is Emirates who boast their economy class feels like an upgrade from the standard. The entertainment system is first class with claims of having the largest screens in the industry. Emirates doesn't stop with just thousands of options for entertainment; they even have cool features like "night mode" which allows you to see the stars twinkling in the sky above your flight! Ranking in the top ten airlines with the most comfortable economy seats, Emirates economy cabin has adjustable leather headrests and ample legroom at every seat. The economy class dining experience also holds nothing back. The menu and meals are prepared according to where you're traveling, allowing you to start experiencing your destination before you even touch down. Complimentary beer, wine, spirits and any other beverage you desire are served with meals and throughout the flight. Emirates even gives you a free gift for flying – a water-resistant amenity kit with all your in-flight toiletry needs covered. Bonus: reuse the cute patterned bag for your makeup, electronic devices, or as a travel wallet in the future!