Turquoise water laps at white sand beaches across the 700+ islands of the Bahamas. Year-round sunshine soaks into the souls of locals and tourists alike, making it the ultimate cure for seasonal depression. Although 100-acre water parks and all-inclusive excursions have their time and place, in order to truly experience the Bahamas, you have to venture out of the tourist traps and enter into a larger world.
Specifically, Exuma's Staniel Cay — well-rounded and well-liked, you'll be hard pressed to find something bad to say about this island. Although home to just about 100 people, it has enough going on that your family's beach bum, fishing fanatic, and adventure junkie will all feel as if the vacation was tailor-made for them.
Paddle with the Pigs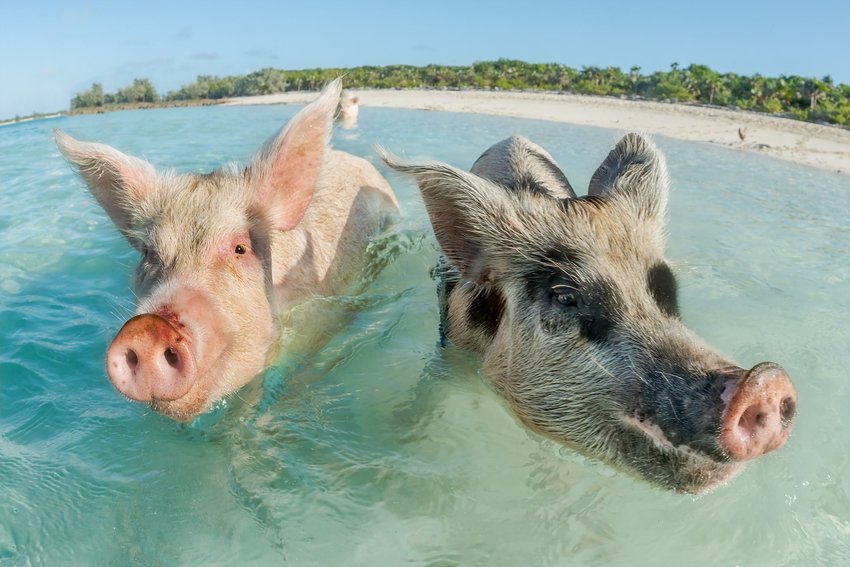 Of the 365 islands that make up the Exuma chain, Staniel Cay is one of two occupied by humans. But those unoccupied islands are far from deserted; swimming pigs and grape-loving iguanas have laid claim to two of the islands that make for fantastic day trips. Rent a boat for the day or grab a seasoned guide to take the (under 10-minute) ride over to the aptly named Pig Beach. Pro-tip: Don't forget bread, it's like showing up to a dinner party with no wine — the hosts may be less friendly and you'll end up wanting to borrow from someone else's supply.
Get Your Thrills In
While you're on the water, send your adventure junkie on a snorkeling expedition. The schools of vibrant fish at Thunderball Grotto are as laid back as the locals and make great subjects for photos. You can only see a rocky protrusion from the surface, but underwater is a scene deemed worthy by Hollywood — making a cameo in Bond's 007 and other films.
Cast Your Line
Staniel has something for every fishing flavor: whether deep in the sea or in the turquoise shallows, you really can't go wrong. Have a local guide take you bonefishing. Explore the surrounding islands, where your guide can spot the school of bonefish with a naked eye. The beauty of this is that you know 100% that you will not be drowning bait — and these guys put up a big fight.
Beach Bums Rejoice
You could easily spend days exploring Staniel's many beaches. Although they are different sizes and shapes, you can count on clean white sand and inviting crystal-clear water. Try your hand at paddle boarding, shell-searching, and kayaking.
Down Here It's Better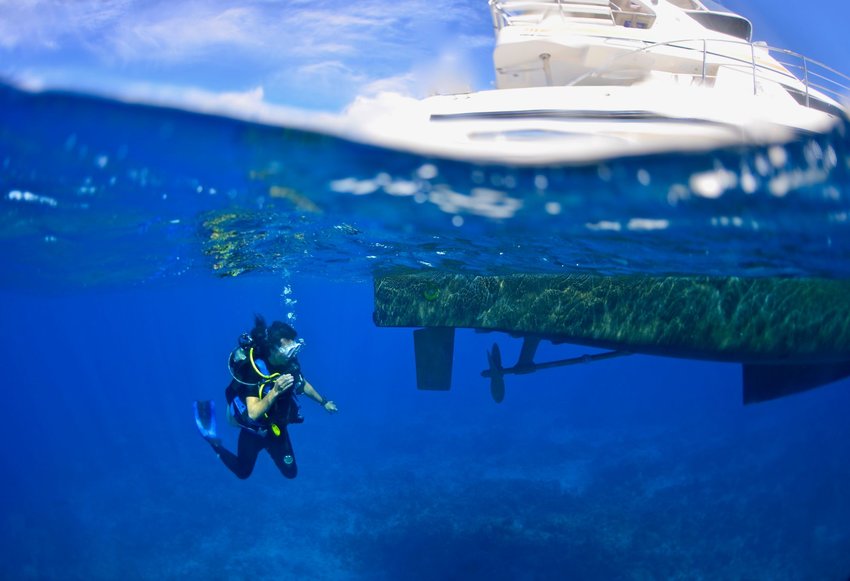 Courtesy of Staniel Cay Adventures, which offers a boutique scuba experience for groups of six people or fewer, you can get truly up close and personal with the island's aquatic life. And if you aren't certified, you can take a more laid-back class that acquaints first-timers with the equipment and best practices to a depth of 40 feet below the surface. It's a daylong affair, so come prepared.
Catch of the Day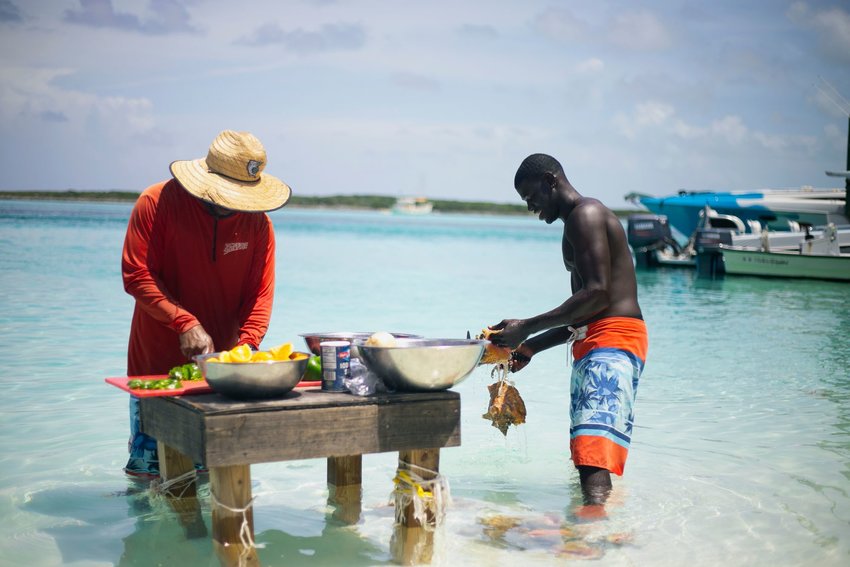 Last, but certainly not least, is the food and drink. Enjoy the catch of the day on the yacht club's sun-soaked deck, and end the night with a white tablecloth dinner in the dining room. No matter what, though, leave the watch at home – the only clock that matters is hung above the bar, scribbled with the slogan "who cares, you're already here."