Picking the right bag for your next trip is key in squashing pre-travel stress and making sure you pack efficiently, which should equal a more relaxed and enjoyable getaway. Whether you're sneaking off for a long weekend at a luxurious resort or roughing it on the trails, there's a bag for whatever type of getaway you have planned.
These bags were picked with the spontaneous in mind. Should you find yourself hopping a spur-of-the-moment flight, there's no need to worry; all these bags are carry-on-size approved!
The Best Weekender Bag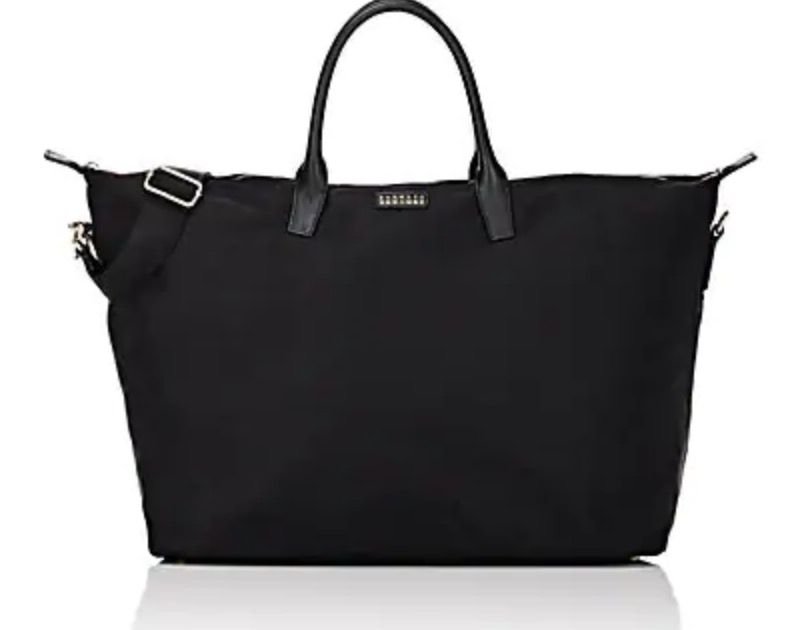 Stealing away for a long weekend? Looking chic and staying organized all boils down to well-organized and practical packing – and that all starts with the right bag. Nobody wants to be "That Person" who rolls up to their friend's holiday home for a few days with a ridiculously-oversized suitcase in tow. Keep it simple with a weekender's best friend – a sophisticated looking tote or a functional duffel.  
Weekender bags are known for their simplicity, versatility (use it as a beach bag or shopping bag during the trip), and sleek good looks. There are options galore, so we've singled out a few of our favorites:
The Guaranteed-To-Please Le Pliage: you say tote, we say Le Pliage. It's tough to find a more practical and quality tote than this. Extra long handles for easy carrying, flexible nylon material, zip top and leather clasp, and a fold-away style makes this a weekender's best friend.
The Sporty Duffel: Patagonia makes a weekender for the sporty outdoorsy type with such a sleek design you can use it even when you're not trekking off into the sunset. The Black Hole Duffel constructed from recycled polyester ripstop material and coated with weather-resistant laminate is surprisingly good-looking. It can also be converted into a backpack, effortlessly taking you from the plane, to the hotel, to the trails and back again.
The Best Road Tripping Bag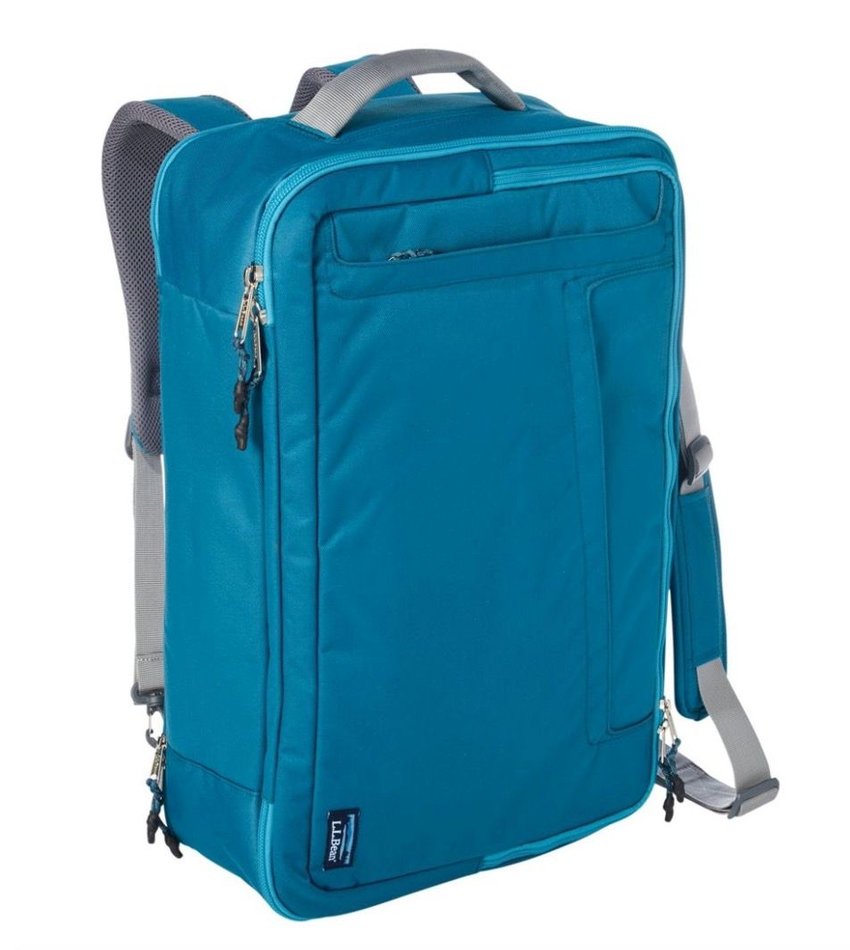 Road-tripping is all about getting back to basics and this mentality should spill over to your packing style. Only take what you need and don't overpack! A road trip can last a day or a month, but regardless of the duration, staying organized and tidy are two big essentials. That's why clamshell-style bags that fully unzip and provide access to all your bag's contents are a great choice. Unzip, grab what you need without riffling through everything, zip it back up and hit the road again.
L.L. Bean nailed it with this Carry All Travel Pack. Carry it as a suitcase, wear it as a backpack, haul it over your shoulder, grab it like a briefcase – this bag is all about functionality. Its best feature are all the pockets, mesh dividers, and two-sided zippers that make accessing your essentials a breeze while on the road. BONUS: its square design makes it easy to stack in the trunk with your cooler, beach chairs, and other road trip necessities.
The Best Backpacking Bag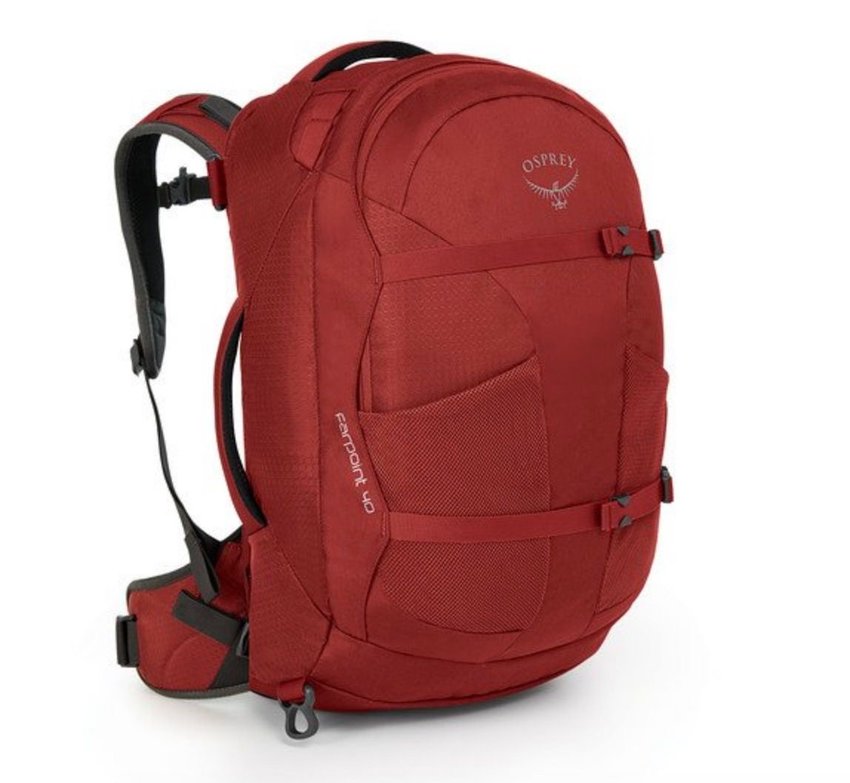 Backpackers know that a durable, yet comfortable bag is essential for a long-haul trek. You need to be able to lug this bag around behind you, toss it into the back of a bus, carry it onto an airplane to avoid baggage fees, and essentially live out of it for the entire time you're on the go. It's hard to hit this trifecta criteria, but there's one fail-safe brand that's got the chemistry down pat:
Osprey dominates the backpacking market. With classics like the Farpoint/Fairview series – made for men and women, respectively – it's easy to see why. Snag yourself a 40-liter Farpoint or Fairview and you'll be carry-on compliant on every flight. Lightweight yet durable material, instinctive pockets and zips, and a sleek style cement it as backpacking staple for years to come.  
The Best European Adventure Bag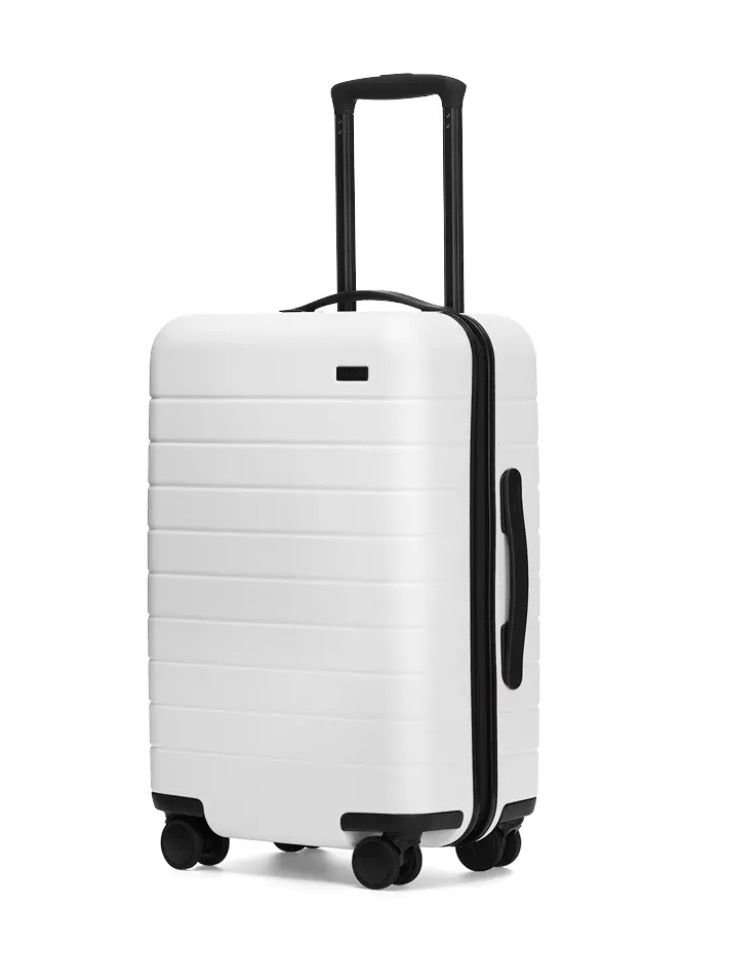 Yes, it is possible to tackle a European adventure with a carry on! For that long-haul flight, opt for a classic rolling suitcase with compartments to stay organized for a multi-day trip.
Away's hardshell Bigger Carry On dominates the suitcase scene right now. Trendy, affordable, and stylish, this rolling suitcase also comes packed with all the amenities you could want for a long-haul trip. With a portable battery and roomy compartments, you'll be able to fit this bag in the overhead bin and still have plenty of space for all your clothes.
If you prefer a soft-shell suitcase, Briggs & Riley's domestic carry on is the bag for you. It comes with zippable dividers so you can keep your clean, dirty, and dress clothes separate. It also has an expander, allowing you to make your bag bigger if you need to fit in more souvenirs on the way home.
Of course, once you arrive, exploring Europe is best done by foot. Long days wandering the alleys of Prague or hitting all of Rome's hotspots means a comfortable daypack is a must.
The Daylite design from Osprey is small enough that you won't resent it at the end of the day but spacious enough to hold all your daily necessities. The padded mesh shoulder straps and molded style means this bag instantly becomes a part of you. Bonus: you can attach this bag onto several of Osprey's bigger backpacking bags for extra storage and easier travel!
Swedish-born company, Fjallraven, created the Kanken back in 1978 and it's still going strong today. Lightweight with an ample main pocket with a larger opening plus several smaller interior pockets and subtle shoulder straps, this charming backpack takes you from the bar and the streets to the museums and monuments without skipping a beat.
Psst! We take pride in promoting products we think you'll like, but just so you know we use affiliate links, which means we may earn compensation for any sales generated from this page. Thanks!