Every year, countless visitors flock to Christmas markets throughout Europe, availing of the food, decorations, music, and years-long holiday traditions. Not to be outdone, however, North America has its own spin on Christmas attractions, replete with temporary ice skating rinks, locally-made crafts, and enough wassail and glögg to even make a European satisfied. Here are the best Christmas markets you should check out this holiday season.
Winter Village at Bryant Park, New York City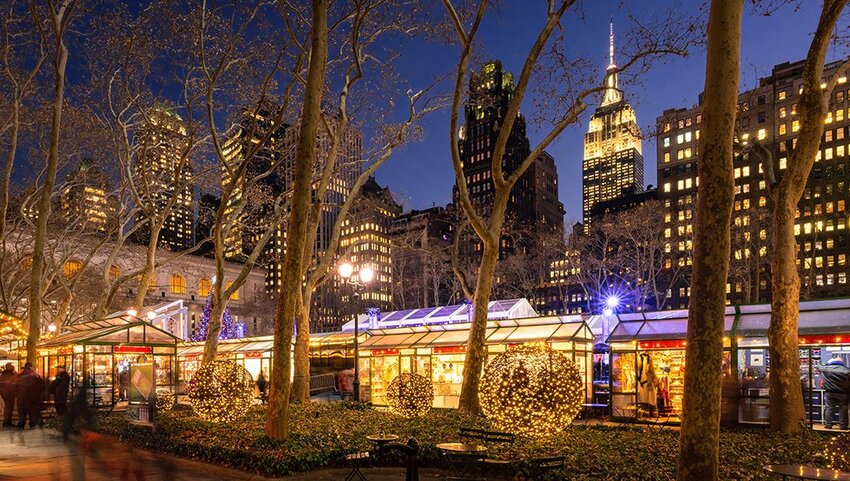 Just steps from the main branch of the New York Public Library, Bryant Park's Winter Village has been captivating New Yorkers and tourists alike since 2002. Every year, the park's grass is stripped away and replaced with a sizable ice rink, situated near an outdoor apres-skate food hall called The Lodge. But the main attraction is the sprawling European-style Christmas market that features hundreds of kiosks. There are plenty of trinkets, clothing, and food vendors to tempt almost anyone with a souvenir or a bite. Come hungry, and let the inner child in you take over as you lace up your skates.
Christkindlmarket, Chicago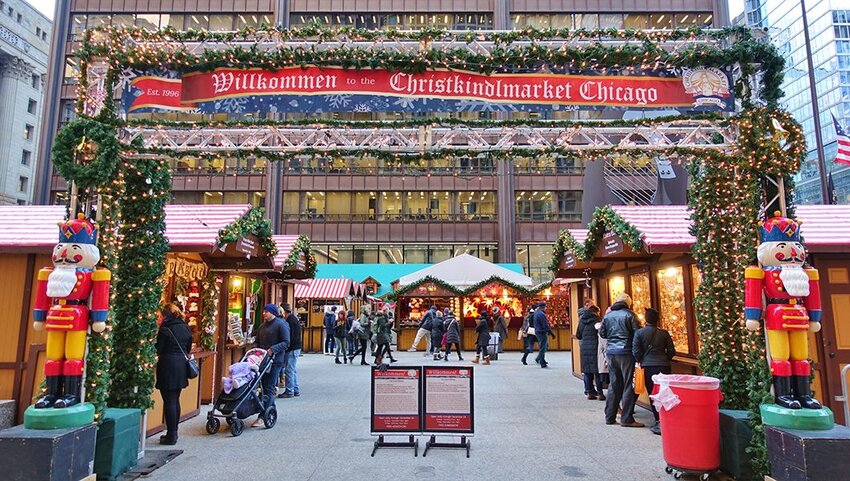 Along with two sibling markets in Aurora and Wrigleyville, the primary German-style Christkindlmarket in Chicago can be found abutting the famous Chicago Picasso sculpture, a few blocks from Millennium Park. Running roughly from mid-November to late-December, the Christkindlmarket features a variety of activities, bric-a-bracs, foods, and drinks to try, ranging from bratwurst and mulled wine, to glassworks and puzzles. In addition to the staple vendors, there are pop-up shops that open for just a couple days days every year; prior set-ups have included glassblowers, hot pepper growers, and gingerbread bakeries. Start your visit with a pretzel and spicy mustard and embrace the Christmas magic.
Christkindlmarkt, Bethlehem, Pennsylvania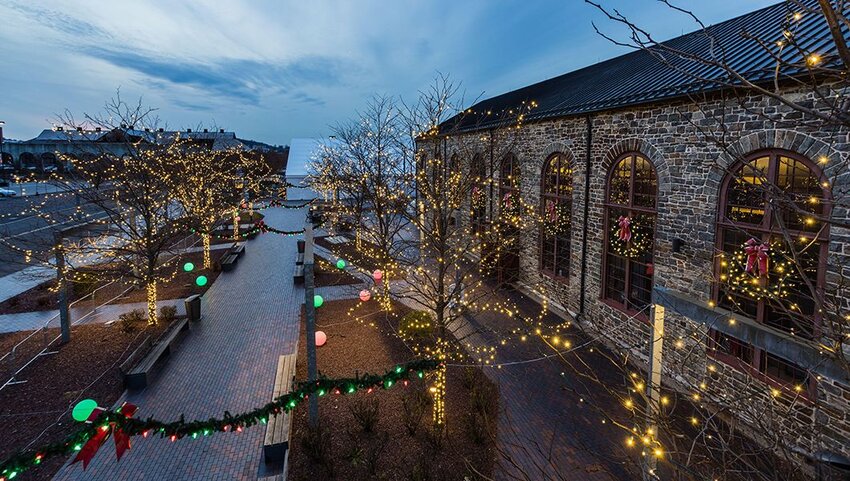 Considered to be one of the top Christmas markets in the U.S., the Christkindlmarkt in Bethlehem, Pennsylvania is a popular Lehigh Valley event taking place by the SteelStacks, a former steel mill in this Rust Belt community.
Counting more than 120 vendors spread throughout its four giant tents, the market features handcrafted souvenirs and gifts as well as food, art, music, antiques, and more. Children may enjoy the Breakfast with St. Nicholas experience, whereas all attendees might want to take a break and listen to the live entertainment.
Vancouver Christmas Market, Vancouver, Canada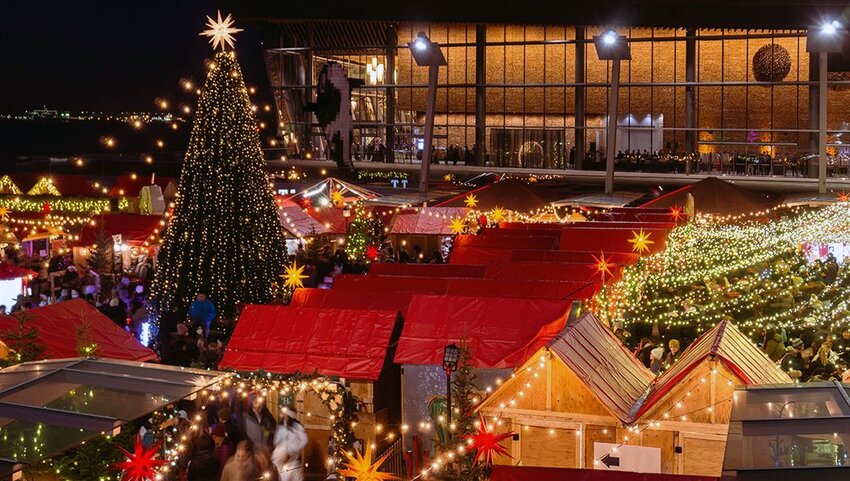 Another German-inspired market, the Vancouver Christmas Market centers around a 10-foot high Christmas Pyramid which serves the traditional hot mulled wine glühwein, among other warm beverages. To attend this busy British Columbia Christmas market, you must first book a time-slot; however, once you do, you can stay for as long as you'd like. Once in, you'll be able to walk through a giant "Christmas tree" adorned with thousands of lights, admire tap dancers, buy holiday tchotchkes, and get enticed by aromas of Gourmetstrasse, a strip of some of the most delectable flavors in Vancouver. While you might be blinded by the lights, if you visit during the day you'll get a glimpse of the idyllic North Shore mountain range serving as the market backdrop.
Marche de Noel Allemand, Quebec City, Canada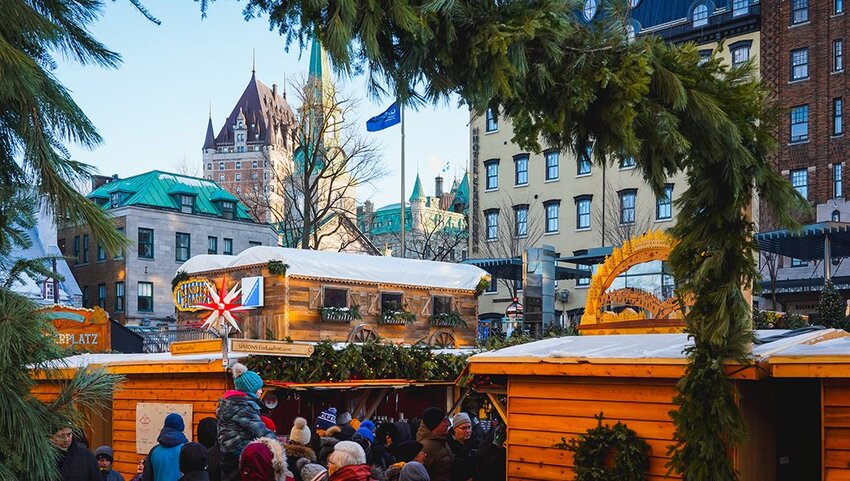 For a French twist on the old-style German market, head to the other side of Canada to Quebec City. Here, the Marche de Noel Allemand (German Christmas Market) opens for five weekends outside the Place de l'Hôtel de Ville. Featuring 90 wooden kiosks selling everything from handmade ornaments to tasty bites, this market has all the classic staples of a Christmas market with a few regional twists. Live music, visits from Santa, and workshops make every day unique for adults and children alike.