Is your partner a travel enthusiast or adventurer, constantly dreaming of flying off to far away locales? Does their idea of a romantic weekend include hoping in the car and taking an extended road trip to a new destination? We've gathered together the perfect gift list for this upcoming holiday season to help you pamper the wanderer in your life.
Turkish Towel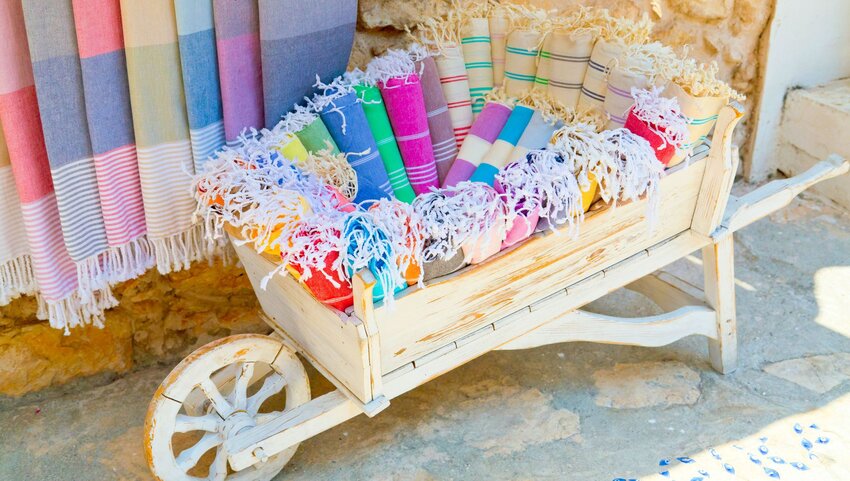 Multi-purpose, quick drying, and sand repellent, there's a reason Turkish towels have taken the travel world by storm in the last few years. Turkish towels can be used for anything from a picnic under the Eiffel Tower to lounging on the beaches of Mexico. They are a great alternative to microfiber towels which are often thin and uncomfortable, and are lightweight and compact, easy to fold up into a suitcase. Grab a Turkish towel from Slowtide for the comfort loving traveler.  
Apple Air Tags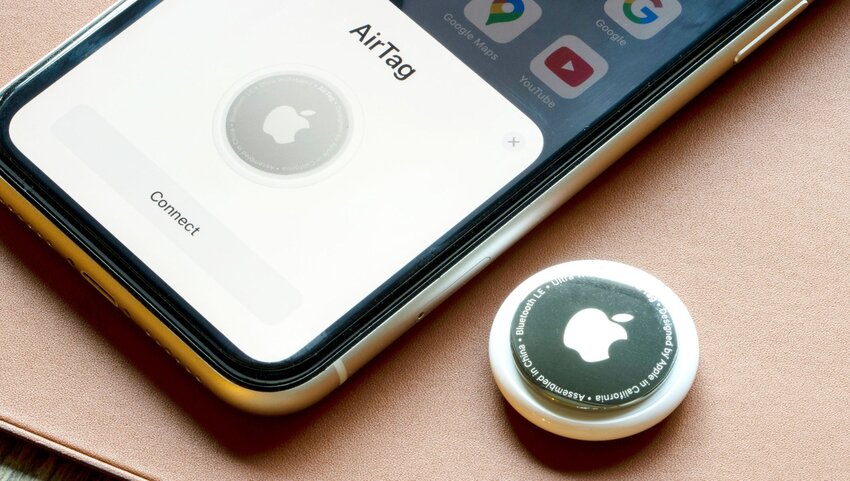 Ever find yourself searching for your bags on the airport luggage carousel or worrying that they've been left at the train station? Apple Air Tags are small, portable GPS tags that you can slip into a purse, bag, or wallet and track its location. They can be used for anything that is easily lost, and are a great tool for travelers on the go. Apple even offers free engraving for extra personalization.
Passport Holders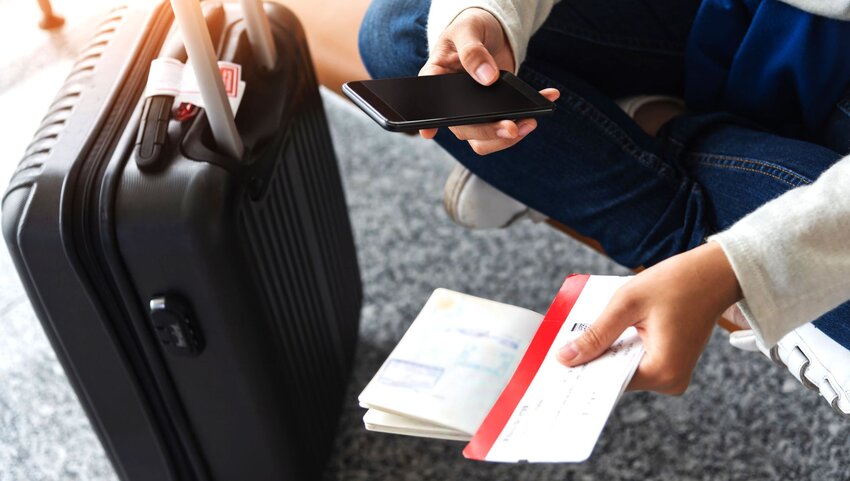 In the same vein as travel document organizers, passport holders are a great tool to help keep your partner's precious documents protected. From a passport and visas, to tickets and vaccination cards, these are great for keeping everything organized and in one place. Frequent travelers will appreciate inner pockets for easy ID reading and tucking your documents away for safekeeping, as well as the pen holder for filling out all that international paperwork.
Noise Canceling Headphones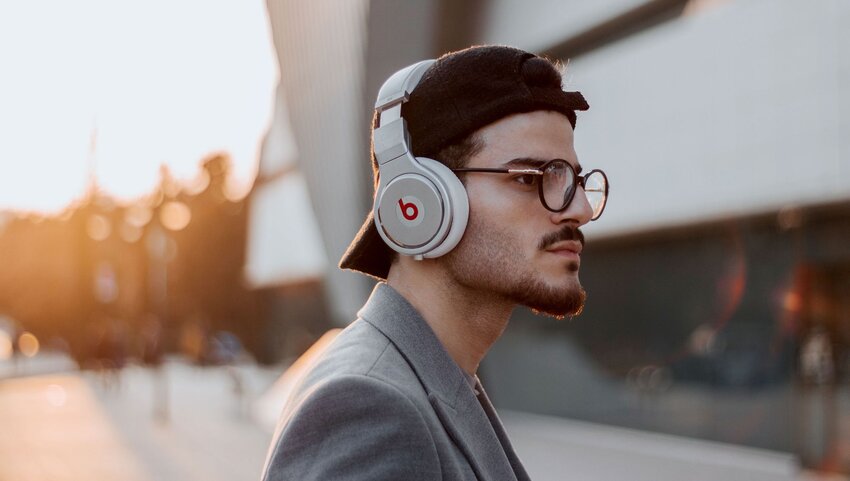 From layovers to long bus rides, noise canceling headphones are the perfect gift for a traveler who enjoys some peace and quiet. Tune out crying infants and nosy neighbors with this over-ear pair from Beats.  Not only are they effective, but they're stylish and sturdy, perfect for on-the-go.
Polaroid Camera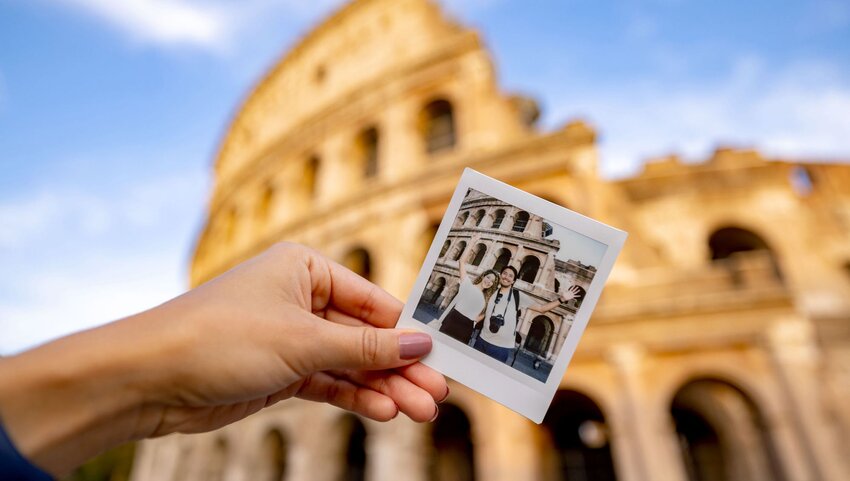 Polaroid cameras have come a long way and are now more compact than ever. And while you might have a camera on your phone, there's something extra special about an instant printed photo on your travels. Polaroid's Instax Mini Camera is small enough to tuck away in your backpack but still packs a punch with its ability to print pictures in the moment, giving you a unique way to capture your trip.
Ultimate Journeys for Two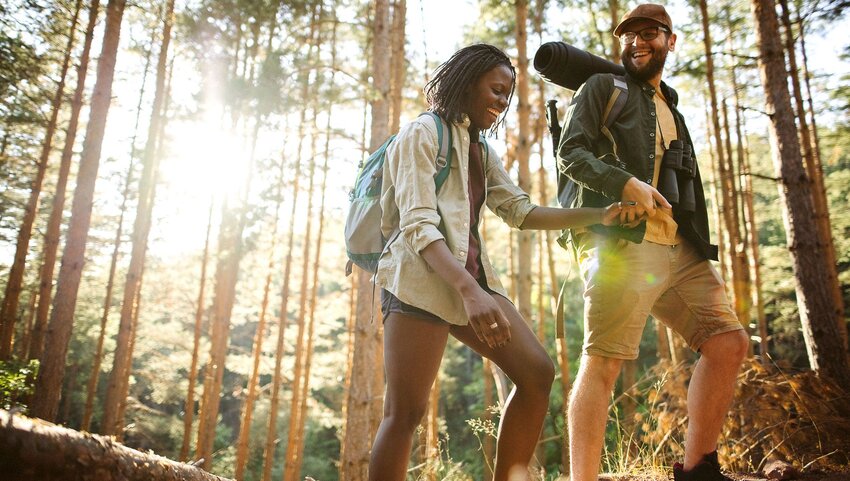 Ultimate Journeys for Two is a National Geographic publication written by Mike and Ann of HoneyTrek who took a trip around the world for their honeymoon and never came home. They created this guide for travel minded couples and it's a great tool to stimulate your wanderlust or fill in the holes of your travel bucket list. Snag it here and give the gift of wanderlust.
Travel Bucket List Journal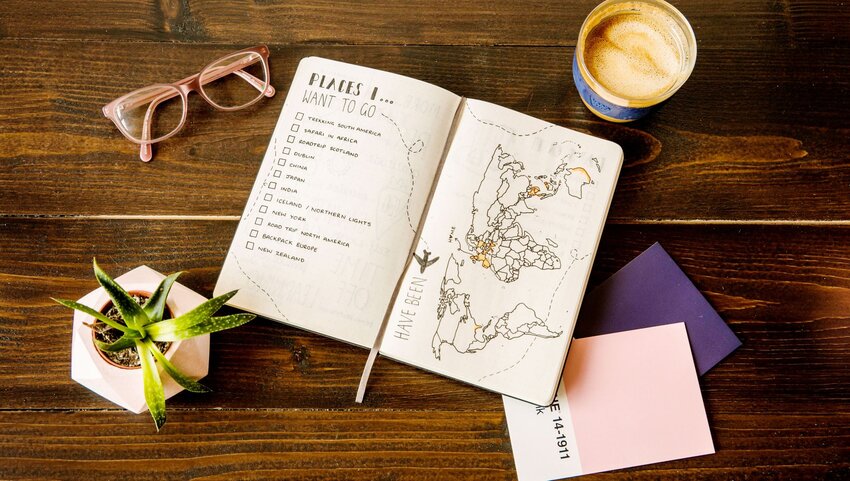 Speaking of travel bucket lists, the Travel Bucket List Journal was created for globetrotting couples as a way to document their trips, both past and future. This particular journal comes with 101 ideas and brainstorm questions to get the wheels turning as well as space to write about their travels and tuck away vacation mementos. This is an heirloom journal that can be passed down for generations to come as a memory of their adventures.
Steripen Water Purifier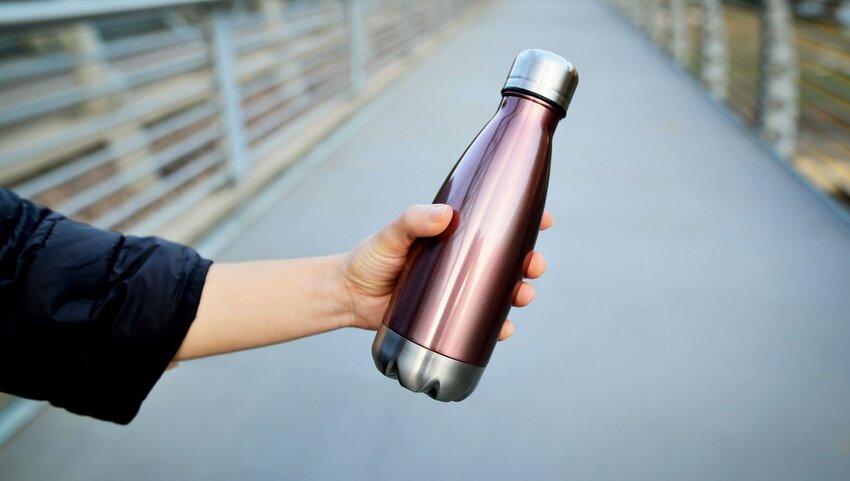 If you've ever traveled to a country where the tap water is questionable or outright undrinkable, you'll know why the Steripen Water Purifier is a fantastic gift. Able to purify water from any source (including rivers and streams), the Steripen Water Purifier eliminates viruses, bacteria, and protozoa in seconds and is reusable for up to 8,000 liters of water. This is a great gift for the adventurous travel couple in your life.
Inflatable Air Lounger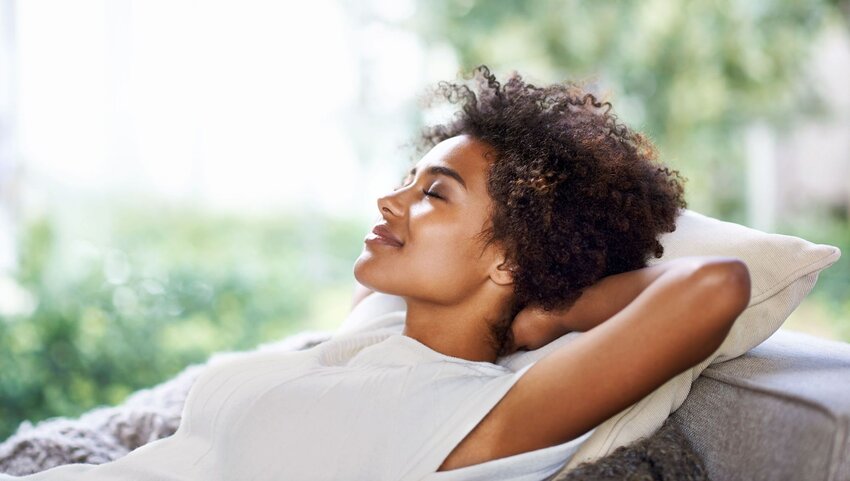 You may have seen these at your local park or beach — an intrepid couple relaxing in portable, inflatable chairs with a beautiful sunset view. Inflatable Air Lounger are a great gift for those who love festivals and the great outdoors but also enjoy a certain degree of comfort. Give the gift of lounging in style, anywhere in the world.
Headphone Splitter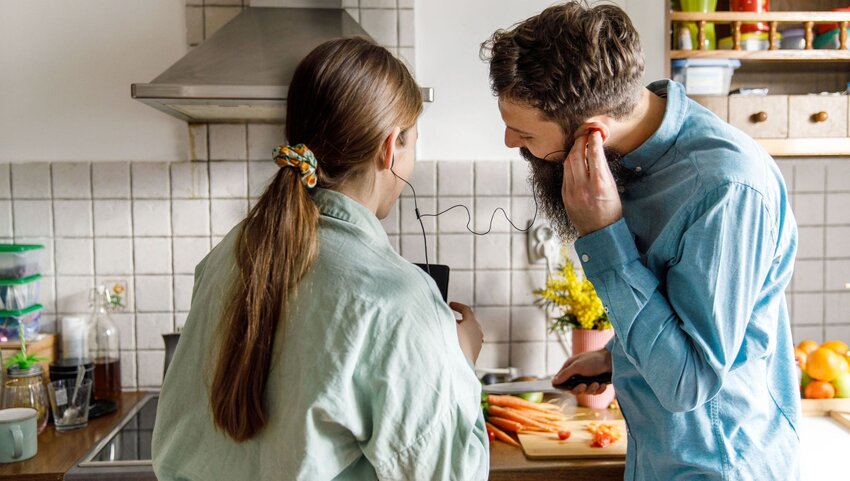 A thoughtful present for globetrotters on the go and a great stocking stuffer, headphone splitters are perfect for inflight entertainment like watching movies as a couple or listening to their favorite podcasts in transit.  
Waterproof Dry Bag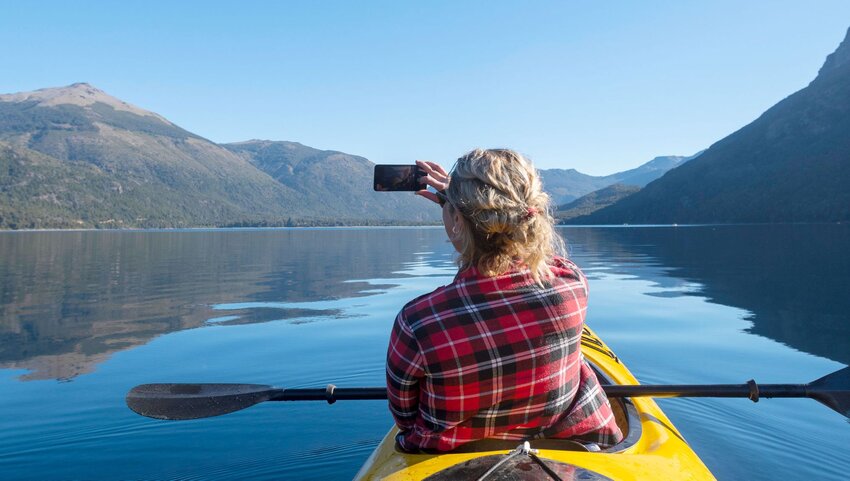 The perfect gift for travelers who love kayaking, hiking, or just want to protect their valuables on the go. Waterproof dry bags are a versatile present as they double for a day bag, and are perfect for protecting your gear when you take off on a jungle trek or kayak trip. This dry bag also comes with a waterproof phone holder.
Feature image credit: AscentXmedia/ iStock