Cozy up this fall and see the stars from one of our many beautiful national parks. Whether you're new to stargazing or are a seasoned pro ready to head out with your telescope, there are plenty of astronomical events left for you to witness this year. There are even event calendars to help you plan your next night for stargazing, from full moons to meteor showers.
Part of our criteria for the parks on this list include being a certified IDA International Dark Sky Park. This means that the IDA, the International Dark-Sky Association, has deemed that the park has exceptional starry night views that are protected for scientific or recreational enjoyment. Currently, there are less than 80 parks on the IDA's list — many of them are in the United States — and some serve as national or state parks. Check it out — there could be one in your local area. The following national parks are not only IDA certified, but also have comfortable stargazing areas, visitor programs, and dark park conservation efforts.
Big Bend National Park, Texas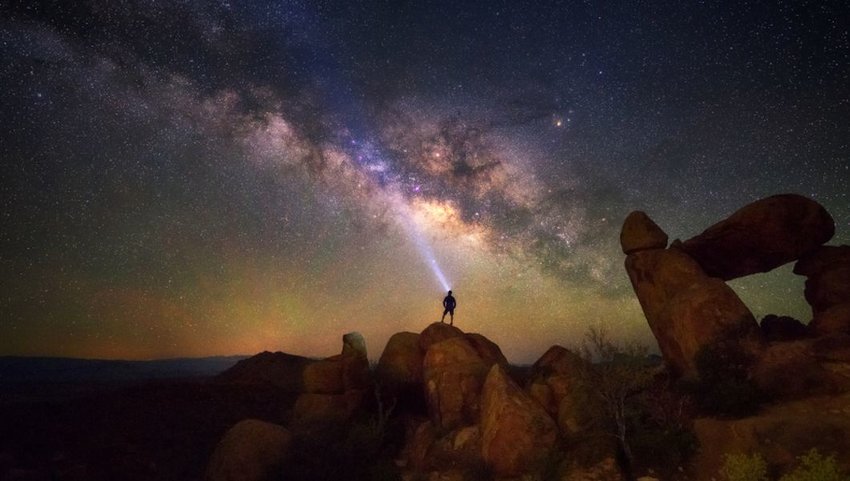 In the southwest corner of Texas lies Big Bend National Park, a desolate area made up of the Chisos Mountains and part of the Chihuahuan Desert. Due to its isolated location on the border of Mexico, it has the lowest recorded light pollution of any national park in the contiguous 48 states. This makes the park very dark and perfect for stargazing.
Park officials have initiated the process of completely eliminating all light pollution at the park so that guests have access to the best views possible. Big Bend hopes to set an example for other parks through these conservation efforts.
Black Canyon of the Gunnison National Park, Colorado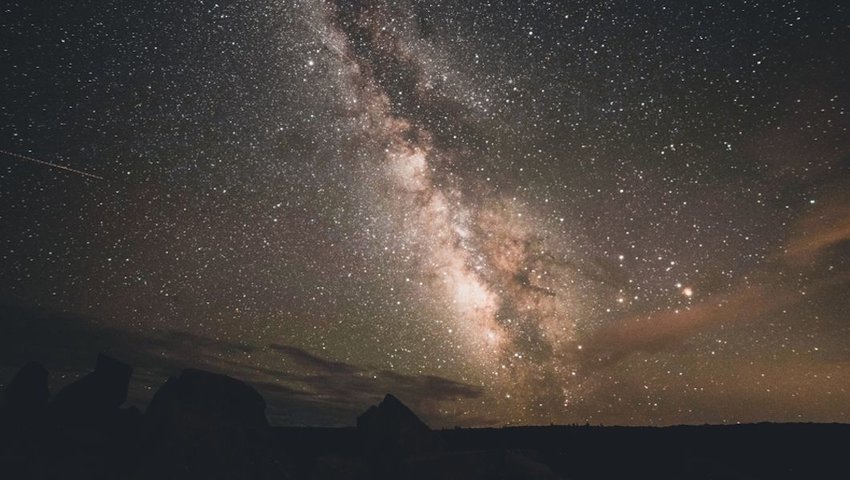 Black Canyon of the Gunnison National Park takes its dark skies seriously — so much so that the only artificial lighting used in the park is for safety reasons. Since 2019, the park has been a certified Dark Sky Park, giving it the recognition it deserves to boost stargazing programs.
While the park is always open to stargaze on your own, there are special activities hosted throughout the year by park staff for a more in-depth look at the sky. From May through September, you can attend an evening talk under the stars given by a local astronomer or park ranger. The park even hosts a yearly astronomy festival with guest speakers and activities. Mark your calendars. The 2020 date for the fall festival is September 16-19.
Death Valley National Park, California and Nevada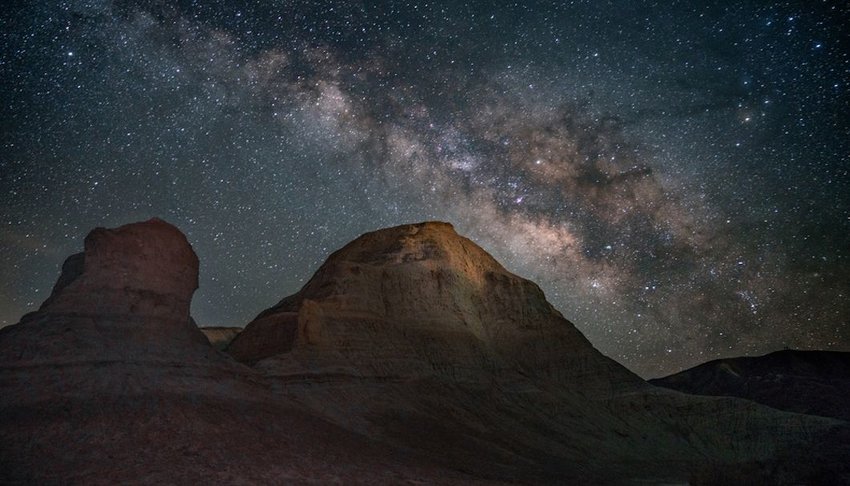 The lowest point in North America is actually an excellent place for stargazing. Located in California and Nevada, Death Valley National Park is known for its constant droughts, extreme heat, and Badwater Basin, which sits 282 feet below sea level. As a Dark Sky Park, Death Valley has minimal light pollution, causing night sky enthusiasts to flock here for views of the Milky Way with the naked eye. While the mountains can obstruct your view in the park, a few places have perfect conditions. Try stargazing at Harmony Borax Works, the Mesquite Flat Sand Dunes, or Badwater Basin.
Great Basin National Park, Nevada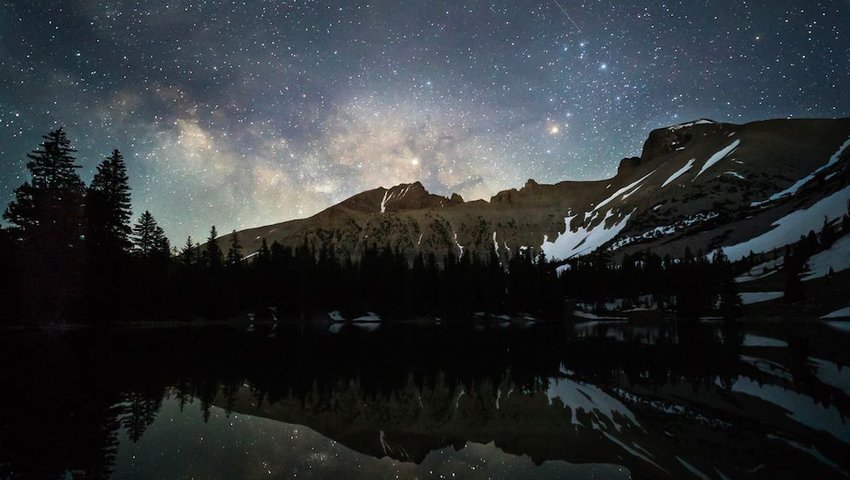 Great Basin National Park in eastern Nevada takes pride in its pristine night sky environment. Named an official Dark Sky Park since 2016, its high elevation, low humidity, and minimal light pollution provide visitors with near-perfect viewing conditions. On a moonless night at Great Basin, you can expect to see thousands of stars, five of the eight planets, meteors, the Andromeda Galaxy, the Milky Way, and so much more.
Astronomy events in the park are plentiful. During the summer, take the Star Train on the Nevada Northern Railway for a park ranger-guided tour. Great Basin also holds guided Full Moon Hikes and an Astronomy Festival in late September.
Joshua Tree National Park, California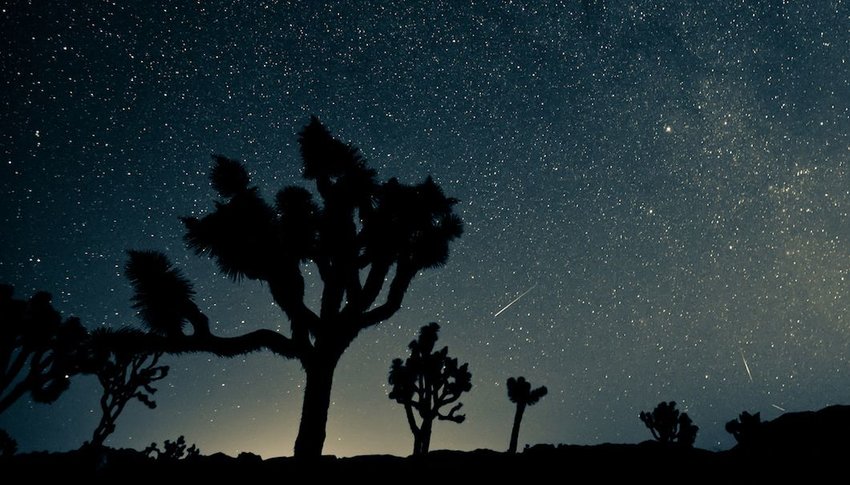 This unique desert ecosystem in southern California is home to some of the darkest skies in the country. Here, visitors can see galaxies, meteor showers, constellations, and more with the naked eye. Sleep in a tent under the stars at one of Joshua Tree National Park's nine campgrounds. Cottonwood Campground has the darkest night skies in the park, according to the National Park Service. As a Dark Sky Park, Joshua Tree offers Night Sky programs to educate visitors on their efforts to preserve and enjoy their night skies.
Canyonlands National Park, Utah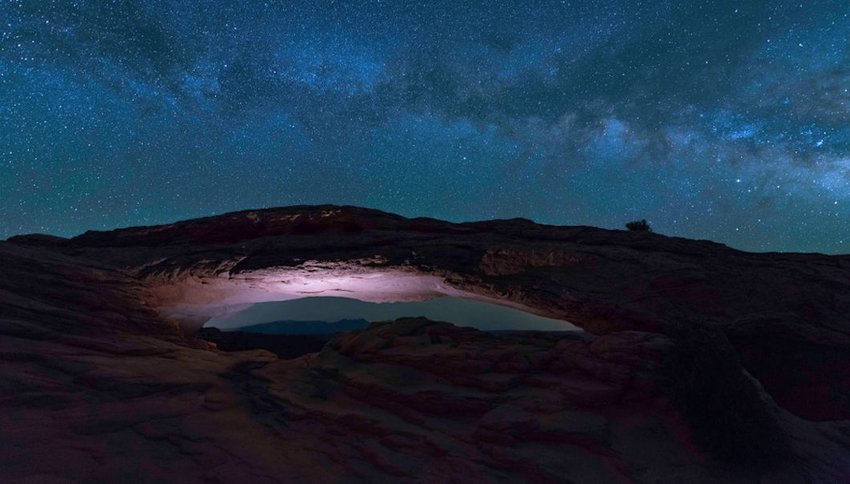 Located in southeast Utah, Canyonlands National Park is known for its rugged desert landscape that was carved out by the Colorado River. The dramatic rock formations and remote canyons make beautiful backdrops for the night sky. Visitors can take advantage of the best sky-viewing times in Utah during the spring and fall by attending a ranger-led stargazing program. The most popular areas in the park for stargazing are the Island in the Sky, the Needles, and the Maze. Grand View Point in the Island in the Sky mesa is a prime location to set up your telescope, relax, and enjoy the view.
Great Sand Dunes National Park and Preserve, Colorado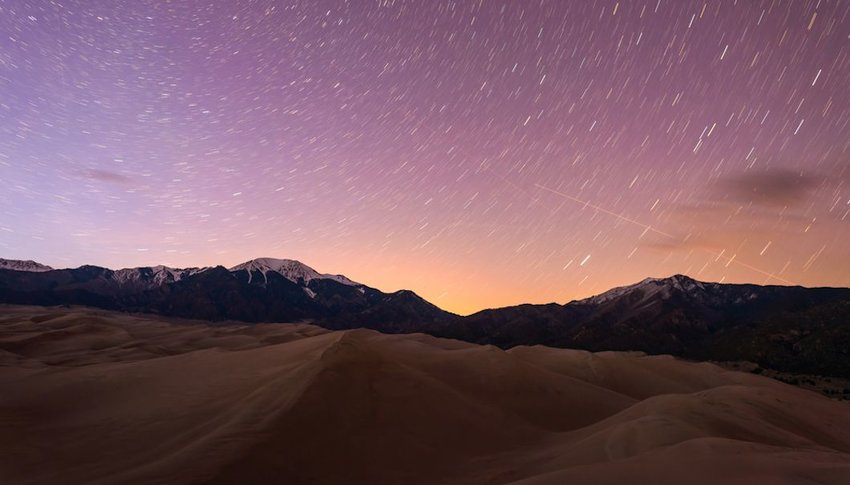 While it has served as an astronomy destination for decades, Great Sand Dunes National Park and Preserve is one of the latest parks to become Dark Sky certified in 2019. Great Sand Dunes lives up to its certification by claiming that "half the park is after dark." The massive dunes in this southern Colorado park provide the perfect contrast to a starry night. Apart from seeing thousands of stars on a moonless night, visitors are greeted by an abundance of nocturnal wildlife including hooting owls and croaking toads. Free ranger programs are available to guests from May through October including the interactive "Park After Dark" program with a laser-guided constellation tour.