Choosing the right luggage for your trip can be time-consuming — especially if you want a bag that is easy to maneuver through the airport, meets specific airline regulations, and has just the right amount of space for all your necessities. Many people want to travel in style but don't wish to sacrifice practicality, which is why we've selected six suitcases that fit the bill for all your needs. Which type of traveler are you? We've got the bag that's just right for your travels.
For the Frequent Flyer: Briggs & Riley Baseline Essential Carry-On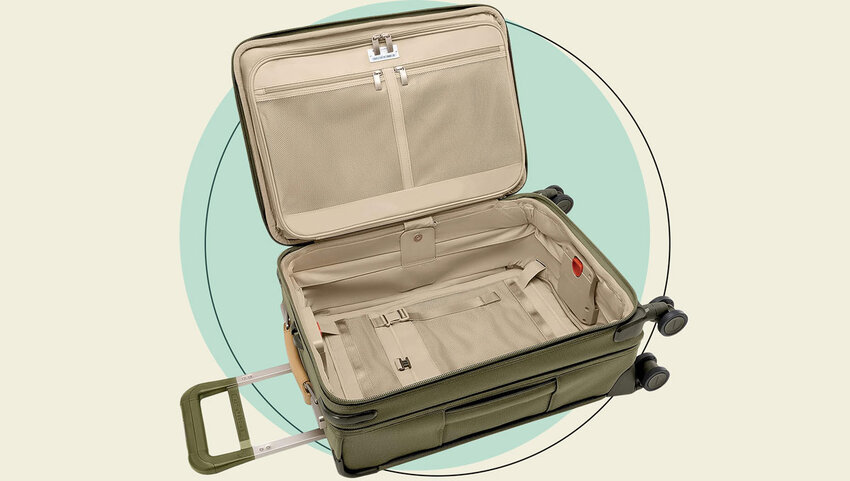 Business travelers rack up thousands of air miles each year, which is why these dedicated flyers need a bag that can keep up. Briggs & Riley was founded in New York in 1993 and has honored its lifetime guarantee to customers ever since — even covering damage caused by airlines. Briggs & Riley bags are sophisticated in design yet include all the modern features of tech-savvy luggage brands, which is why their Baseline Essential Carry-On beats out competitors.
The suitcase comes in seven sizes to meet airline carry-on specifications and features a mechanism that allows you expend the bag with just the press of a button, a powerpocket for charging your phone on the go, a tri-fold garment folder that holds suits to prevent wrinkling, ballistic nylon exterior for durability, and more. The Baseline Essential comes in olive green, black, and navy blue.
For the Minimalist: Hanke Hard Shell Carry-On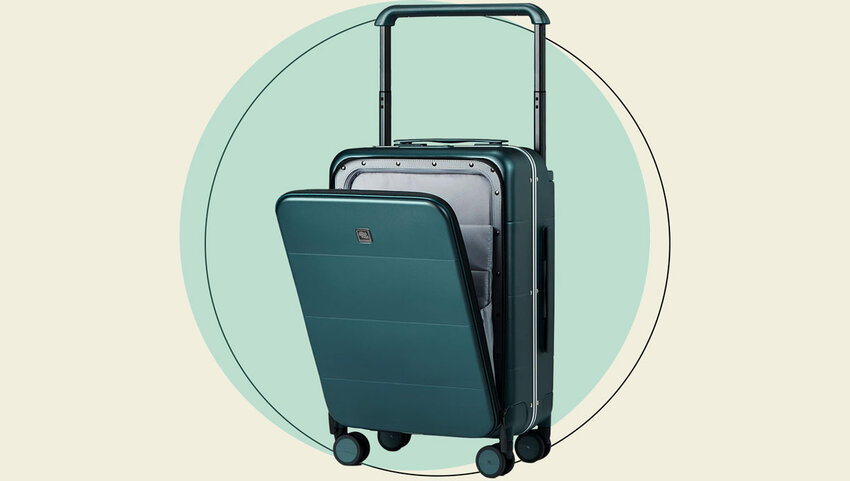 We applaud the people who know how to pack light. It's a talent to pare down your packing to only the essentials, which is why you'll probably prefer a bag with just the right amount of bells and whistles and nothing more. Hanke's Hard Shell Carry On meets airline baggage requirements at 20 inches, but also comes in 24 inches for a medium-sized checked bag. The bag's notable feature is its innovative front-open design which bends outward for easy access to belongings when you need something mid-flight.
The shockproof laptop sleeve in the front makes going through security a breeze and spinner wheels make the bag feel light as a feather when you're on the go. A sleek hard shell exterior honors the minimalist aesthetic with no distracting zippers or pockets. The bag comes in a variety of stylish colors: Blackish Green, Graphite Grey, Grey, Smoke White, and Jet Black.
For the Packrat: Samsonite Freeform Hardside Expandable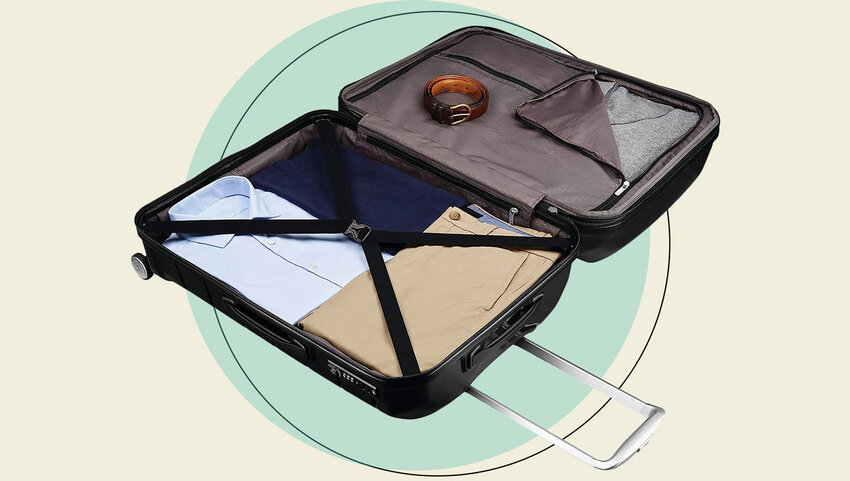 Samsonite is one of the most popular luggage brands, and for good reason. Travelers embarking on longer trips and chronic overpackers absolutely love the Freeform Hardside Expandable, which comes in three sizes and 14 colors. The concept is simple, but the 28-inch large sized bag fits quite a bit, and its spinner wheel design makes a heavy bag easy to push around the airport. The exterior hard shell is durable yet surprisingly lightweight, which means the bag itself won't add to your airline's baggage weight requirement. As a bonus, Samsonite offers a 10-year warranty  so you can feel feel confident the bag will hold up for a long time.
For the Parent: Cotopaxi Allpa 65 Roller Bag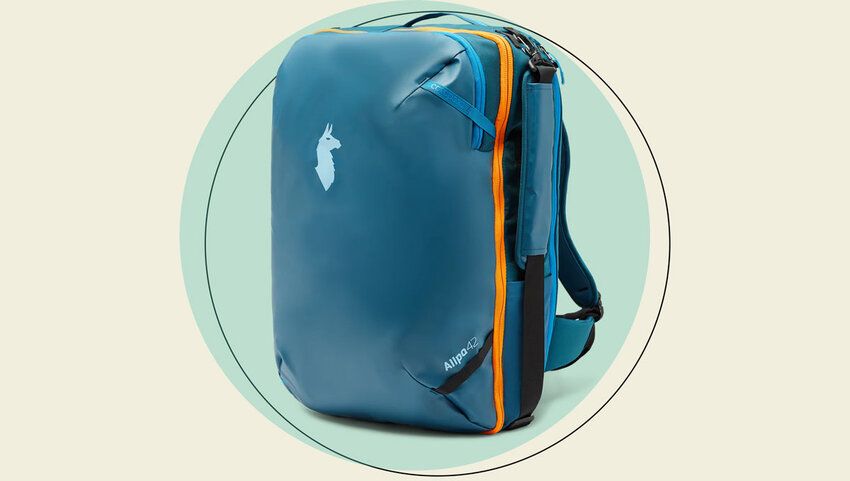 Sustainable, Utah-based outdoor brand Cotopaxi recently revolutionized the backpack, launching their Allpa Travel Pack to much acclaim. This bag features a surprising number of hidden compartments and adjustable zipper features to maximize space; a weatherproof shell; and fun color options. Its popularity led Cotopaxi to release the roller edition of the best-selling backpack.
Parents will love the Allpa 65L Roller Bag, which has the popular split case design so you can open the bag easily to find coats, toys, or snacks for your little one. There's also multiple grab handles for easy manuevering and exterior straps for stuffed animals and blankets. Made of 100% recycled fabrics including its iconic TPU-coated shell, the bag is easy to clean and comes in Pacific blue, black, Wine (deep purple), and Woods (forest green). The bag is also available in a 38L carry-on size.
For the Adventurer: Eagle Creek Migrate Wheeled Duffel Travel Bag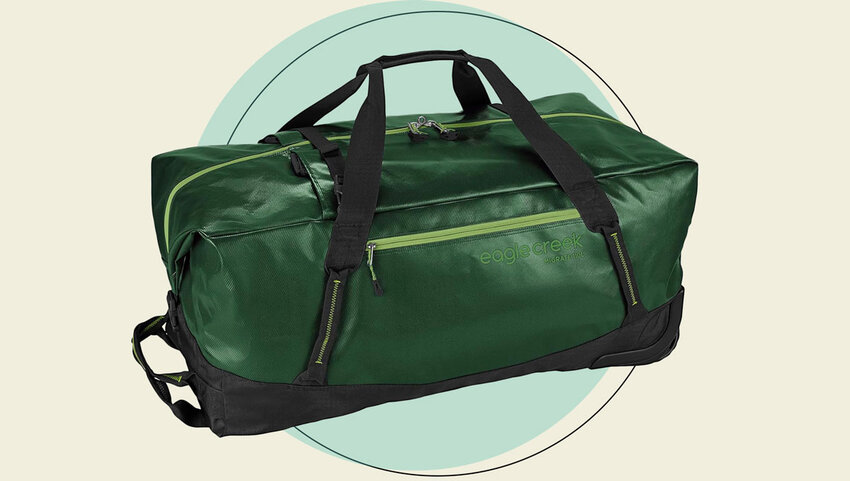 Backpacking brand Eagle Creek is based in Steamboat Springs, Colorado, and the company doesn't cut any corners when it comes to accommodating its outdoorsy consumers. Their duffels were so popular for skiing, backpacking, and camping trips, that the brand designed a wheeled version so the bags could be easier to lug through the airport. Made of durable, water-resistant, 100% recycled materials, the duffel has a wide-mouth opening for easy access, a lockable zipper, an expandable feature that gives the bag an extra five liters of space, and backpack straps for when you get off the plane. The duffel comes in two sizes and a rainbow of colors including Burnt Berry (red), Dandelion Yellow, Field Brown, Forest (green), Mesa Blue, River Rock (gray), Rush Blue, silver, and black. Happy trailblazing!
For the Rough Rider: The Nomatic Carry-On Classic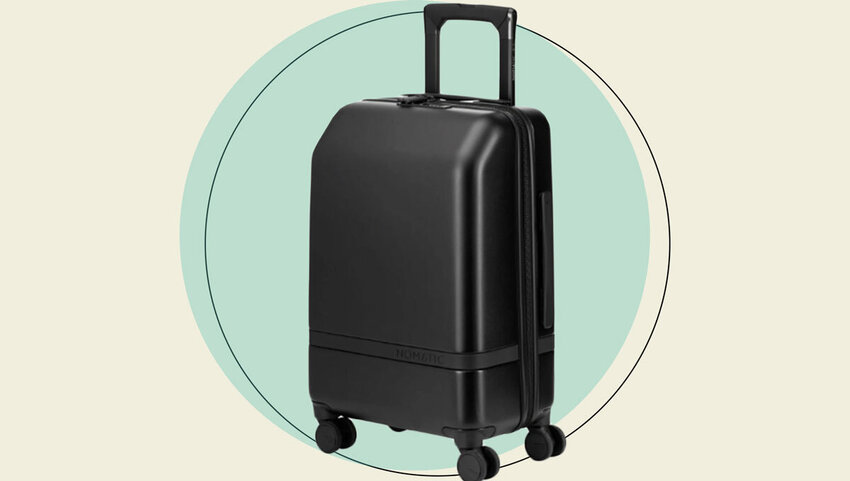 Most travel can be rough on your luggage. From careless bag handlers at the airport to uneven cobblestone streets, your bag will be put through its paces no matter where you go. But some trips are extra rough on your luggage. Bumpy safaris on dirt roads or fast-moving tuktuks in Thailand — if you know your travels will be extra rough, check out the Nomatic Carry-On Classic. Billed as a "virtually indestructible case," the Carry-On Classic features a sleek and durable polycarbonate shell that stands up to anything the road may throw at you. And, you don't have to worry about your personal items rolling around inside. The bag features mesh compression panels held together by magnetic straps that will keep all your stuff tucked in tight while you're on the go.  
For the Fashionista: Delsey Paris Chatelet Hardside 2.0 Luggage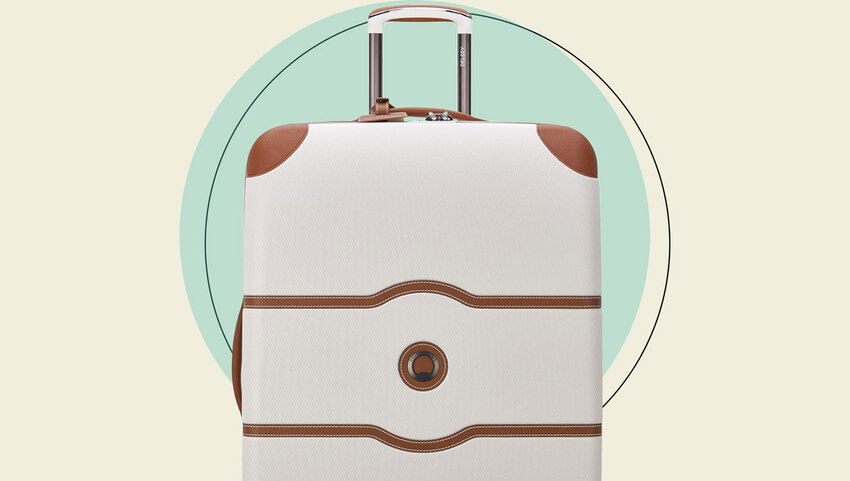 Traveling in style is always more fun, so make sure your suitcase reflects your high-end taste. Delsey Paris has been designing luggage since 1946, and their Chatelet Hardside 2.0 Luggage embodies French elegance and savoir-faire. Featuring double spinner wheels and a lightweight 100% polycarbonate shell that is extremely resilient to cracking, the suitcase will hold up over time and can be effortlessly pushed through the airport. Faux leather accents are reminiscent of Delsey Paris' chic yet classic earlier designs. Travelers will also love the laundry bag, shoe bag, and mesh zippered pockets for organizing clothes, accessories, and other essentials. The suitcase comes in stunning color choices: Angora (cream white), chocolate brown, navy, and pink.

Featured image credit: Nutthaseth Vanchaichana/ iStock