Sometimes checking a bag is unavoidable. As much as we want to fit everything we need for a three-week trip into a carry-on, it may be just plain impossible. The upside is, checking a bag for a long trip means you won't have to deal with the hassle of hauling it through the airport. If you need to check your bags, you should at least use luggage that makes the journey easier.
Travelpro Maxlite 5 Lightweight Rollaboard Luggage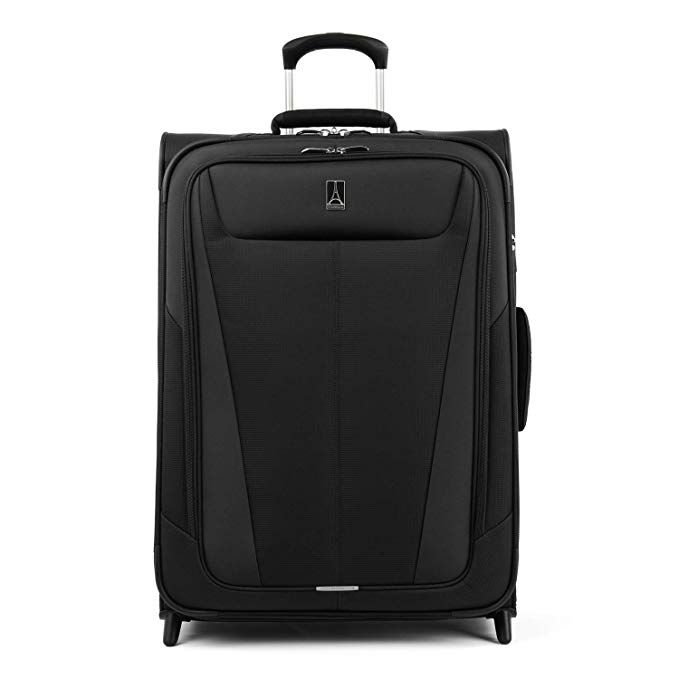 While the Travelpro Maxlite 5 Lightweight Rollaboard is far from the most expensive suitcase on this list, it might be one of the nicest looking. Its sleek exterior comes in a variety of colors and although it's made of polyester, the black option almost looks as if it's made of leather.
This expandable, 26-inch suitcase is half a pound lighter than its predecessor, the Maxlite 4, but actually lets you pack even more. This is thanks in part to the internal honeycomb frame system, which also lends extra strength. While we're focusing on the checked version, smaller carry-on variants are available as well.
Briggs & Riley Baseline Spinner Luggage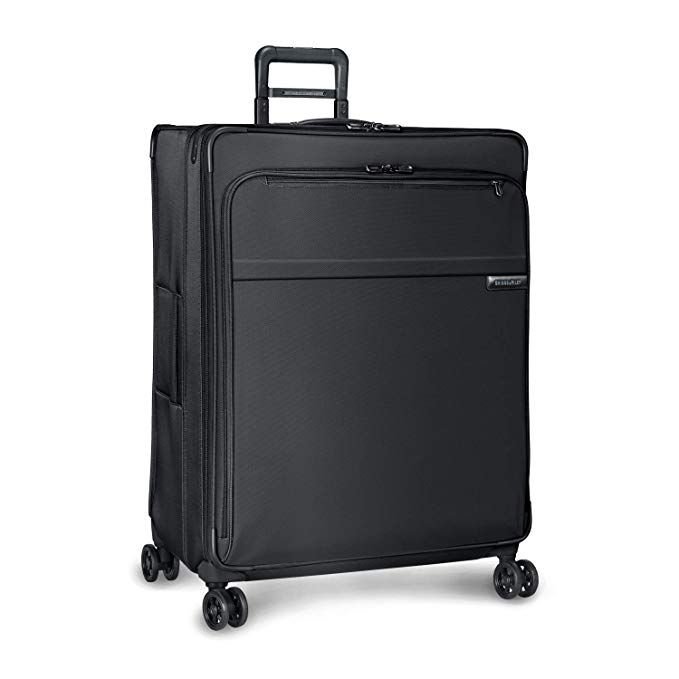 The Briggs & Riley Baseline Spinner Luggage may be the priciest suitcase on this list, but you're getting plenty for your money. To start, the extra-large version will let you carry everything you need aside from your kitchen sink. It's also made from top-grade ballistic nylon and aluminum.
The CX expansion compression system lets you pack everything neatly, then compress it to keep it secure. When it comes time to haul it behind you, the aircraft-grade aluminum handle means you don't have to worry about it breaking mid-trip.
Samsonite Freeform Expandable Hardside Luggage with Double Spinner Wheels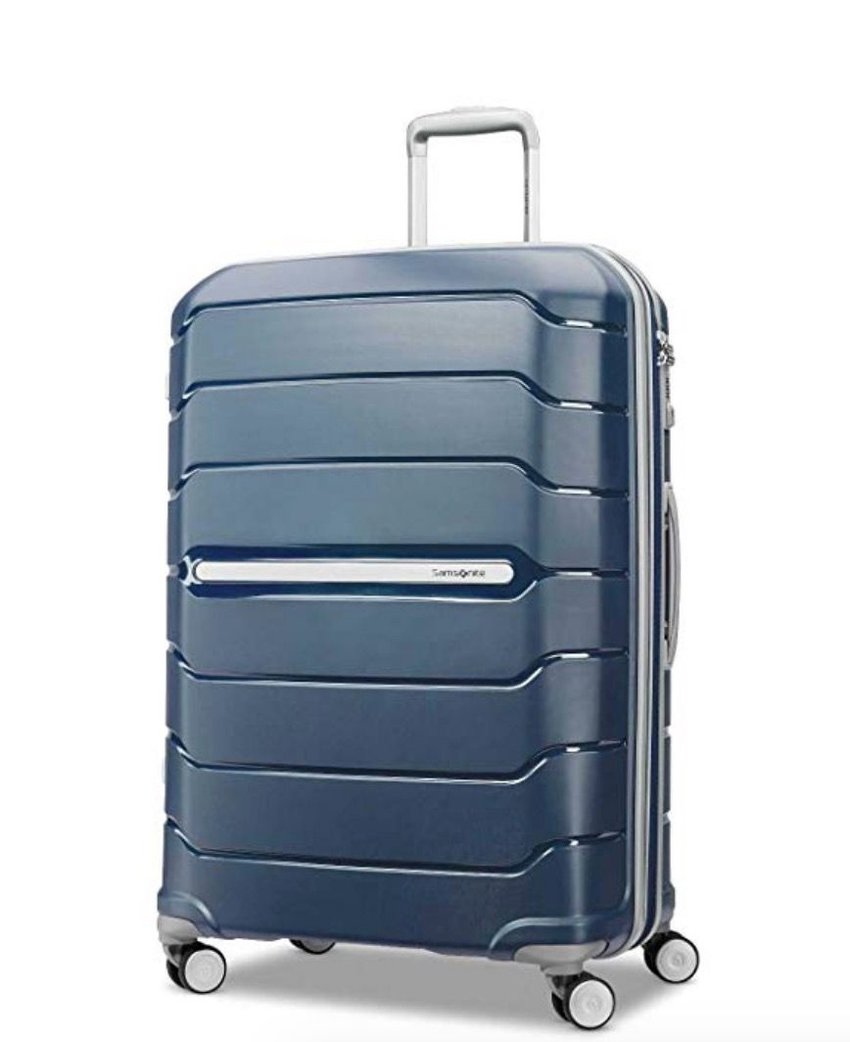 Few names are more synonymous with luggage than Samsonite. In the case of the Samsonite Freeform Expandable Hardside Luggage, it's immediately apparent why this brand has become such a household name. This 28-inch suitcase features a hard polycarbonate exterior to keep the contents extra safe, but despite the tough exterior, the suitcase itself is ultra-light.
Combine the durable build with the spinner wheels and retractable handle, and you'll find it easy to take with you wherever you go. Even better, the suitcase comes with a 10-year warranty.
TUMI Tegra Lite Max Medium Trip Expandable Packing Case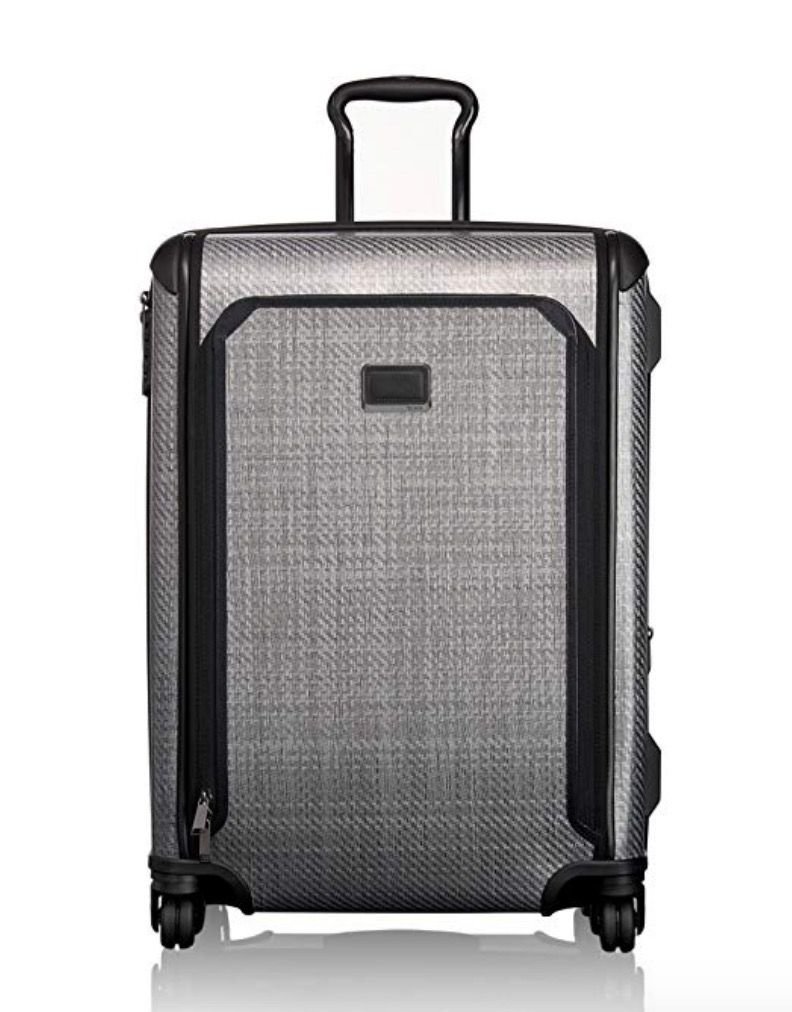 If you want a suitcase you can be sure will withstand anything, then luggage made from the same material used in NASCAR race cars and protective gear for NFL players is a good start. That material is Tegris, which is what the TUMI Tegra Lite Max Medium Trip Expandable Packing Case is made out of.
Of course, that's not all that you get. This suitcase features a multi-height telescoping handle, four double spinner wheels, protective bumpers, and a TSA integrated lock. It also has two internal packing compartments, a mesh zip pocket, and mesh tie-down straps.
Delsey Paris Helium Aero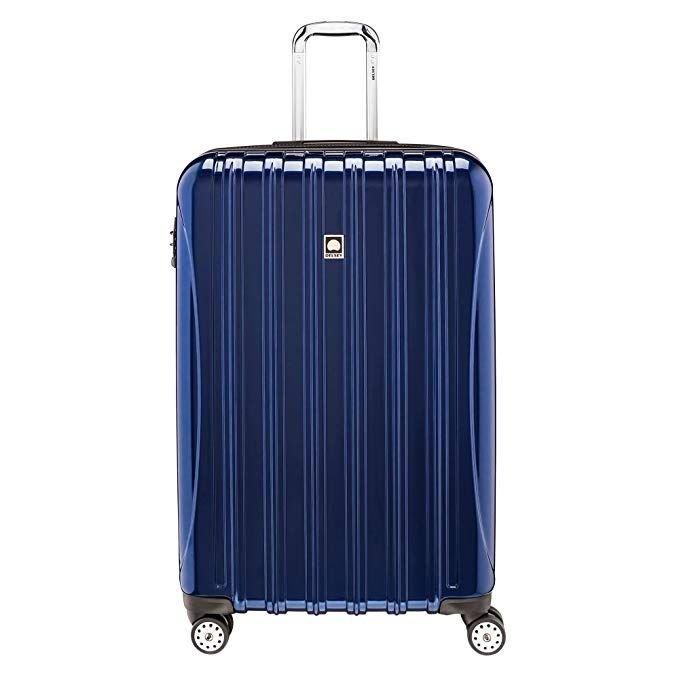 If you're looking for a hard-shell suitcase without spending too much, the Delsey Paris Helium Aero may be just what you're looking for. This particular model is 29 inches high and 12.5 inches wide — letting you easily carry everything you need for a two-week trip or longer, while the polycarbonate shell keeps all your belongings safe.
Double spinner wheels ensure that no matter how much you've packed inside, you'll still be able to maneuver freely. This suitcase also comes in a wide variety of colors including black, cobalt blue, brick red, and plum purple.
High Sierra Unisex AT7 32-Inch Wheeled Duffel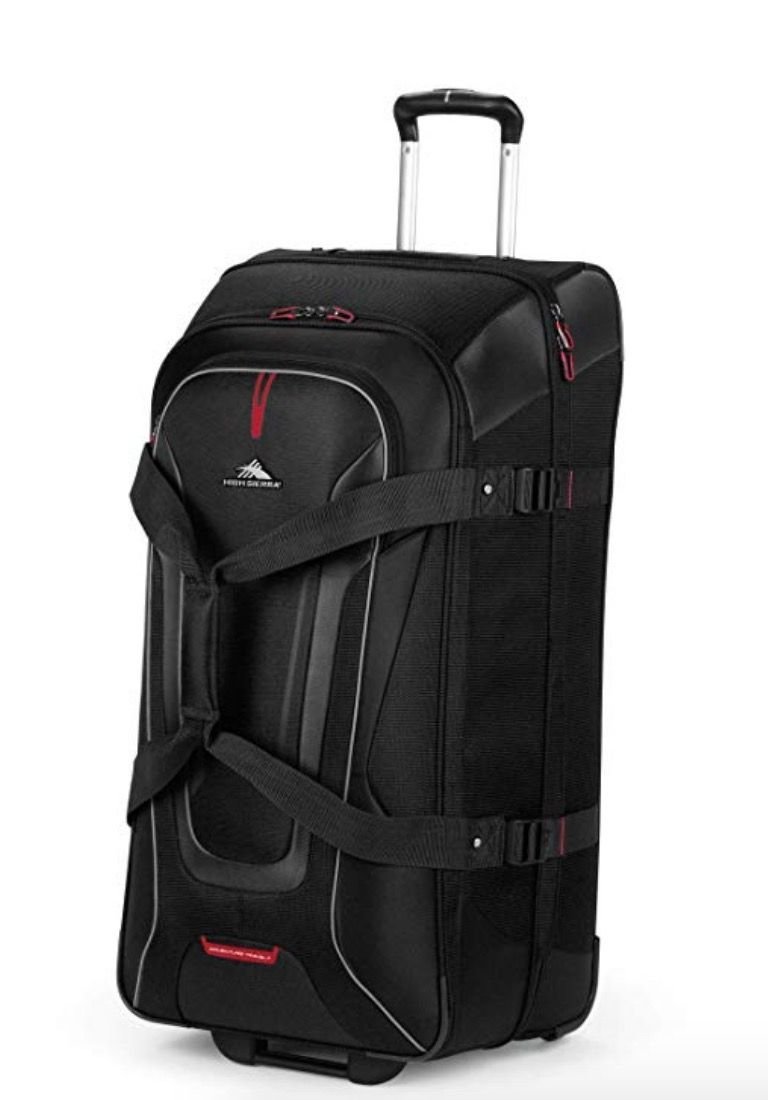 For most people, either soft or hard luggage in the standard form factor is a great choice. But depending on where you're going, you may prefer a backpack. With the High Sierra AT7 32-Inch Wheeled Duffel, you're getting the best of both worlds.
The luggage can be used as a duffel bag, backpack, or traditional luggage with a pull-out handle and wheels. It's tough enough to survive rugged treks, but flexible enough to fit everything you need to take with you.
Timbuk2 Quest Duffel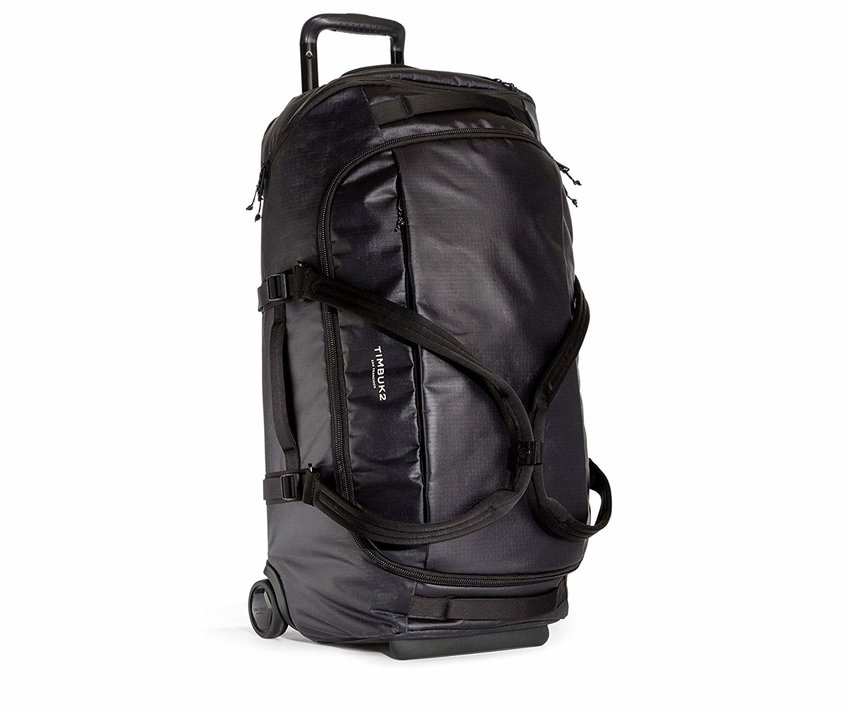 Another duffel-style bag, the Timbuk2 Quest Duffel is similar to the High Sierra, but boasts a reinforced bottom. Thanks to this and the Timbuk2 name, you can expect to pay more, but if you're frequently putting your luggage in tough situations, it may be worth it.
For easier maneuverability, this model features reinforced grab handles on all sides. This means no matter where you may need to fit it, you'll be able to get it out again with ease. It comes in a classy black finish, but if you're looking for more color, a rainforest print is also an option.
Feature Image Credit: LumineImages/ iStock