You don't have to rule out a trip to the beach just because summer's over. Whether you're seeking water warm enough to swim in or you don't mind donning a wet suit, looking for a fall festival or simply keen to savor some breathtaking scenery without the crowds, there's a beach out there that's just right for you. Here are our picks for the best U.S. beaches to visit this fall.
Little Hunter's Beach, Maine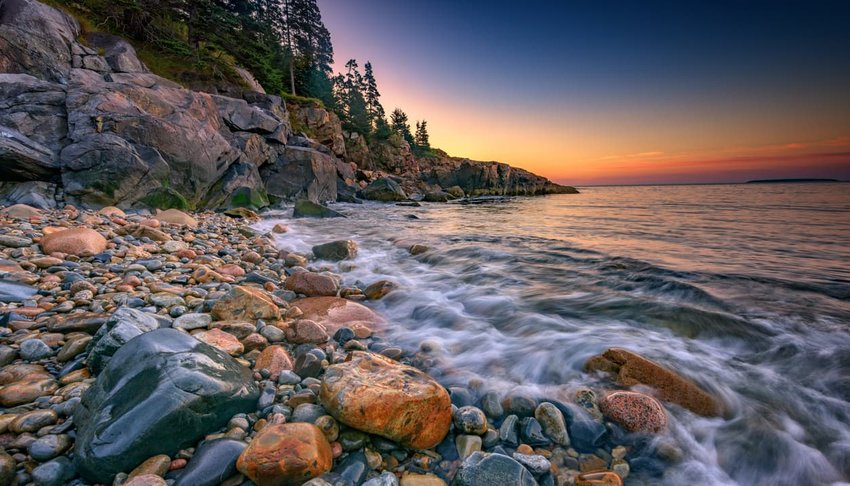 Acadia National Park's shuttle buses have pulled over for the season but those arriving by car will revel in the lack of crowds when it comes to finding a parking spot. It's a good excuse to seek out Little Hunter's Beach, a secluded bay backed by stands of evergreens – as picturesque as they come. There's just a handful of places to pull off the road and the beach isn't signed, but look for a wooden staircase leading down to the beach about two miles beyond Otter Cove. When the sea's calm, a stroll along the shoreline is a delight. If you're lucky, the weather might even be warm enough for a picnic on the cobbles.
Caladesi Island, Florida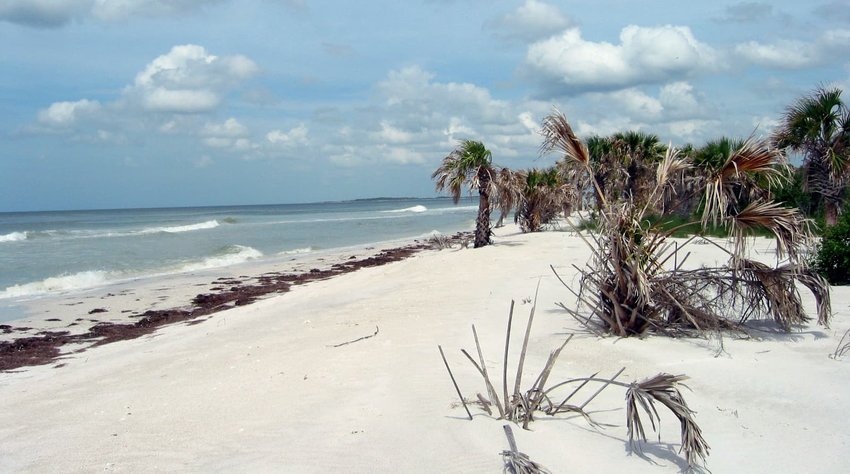 If Maine's too cold, head south. By late autumn, the risk of falling foul of a hurricane has dissipated and Florida is a serious prospect again. Its sub-tropical climate creates the opportunity for a beach vacation long after other states have packed away the deckchairs and sent their lifeguards home for the winter. Whittling down Florida's many spectacular beaches to just one is pretty tough, but Caladesi Island's a gem. Its pristine sands rival the best anywhere in the country yet it still flies under the radar. Spend your day kayaking through mangrove forests or take a hike to historic Scharrer Homestead. It's a little slice of paradise and best of all, boats run all year, so you won't miss out no matter when you choose to visit.
Coney Island, New York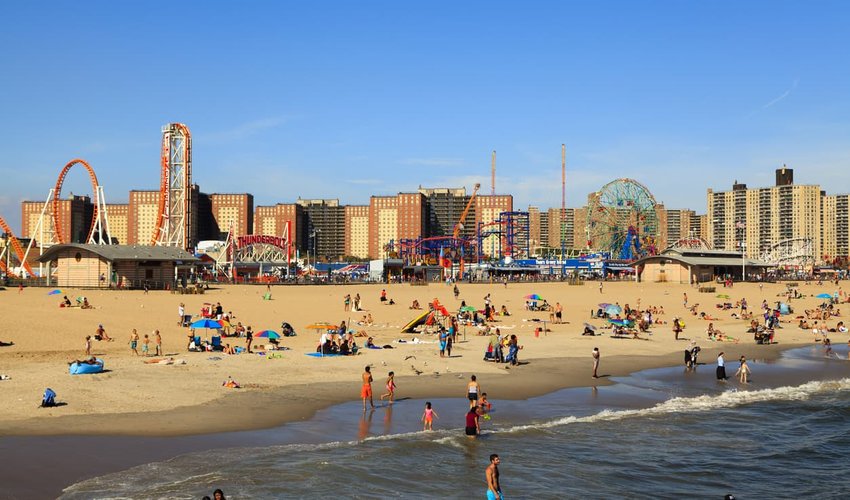 The heat and humidity of a New York City summer forces both city dwellers and tourists alike to the coast. Fast forward to the wrong side of Labor Day and many beaches are empty – not so Coney Island. Its boardwalk is still busy on a fall weekend and there's a host of activities and events catering to those who make it this far from Manhattan. Luna Park stays open weekends throughout October so there's no excuse for not riding on its famous Cyclone, the wooden rollercoaster that welcomed its first riders in 1927. Learn a little about how the area would have been in those days with a weekend visit to the Coney Island Museum; walking tours are also scheduled. One thing you can't miss are the hot dogs – but will you choose Nathan's Famous or the resurrected originals at Feltman's?
Poipu Beach, Hawaii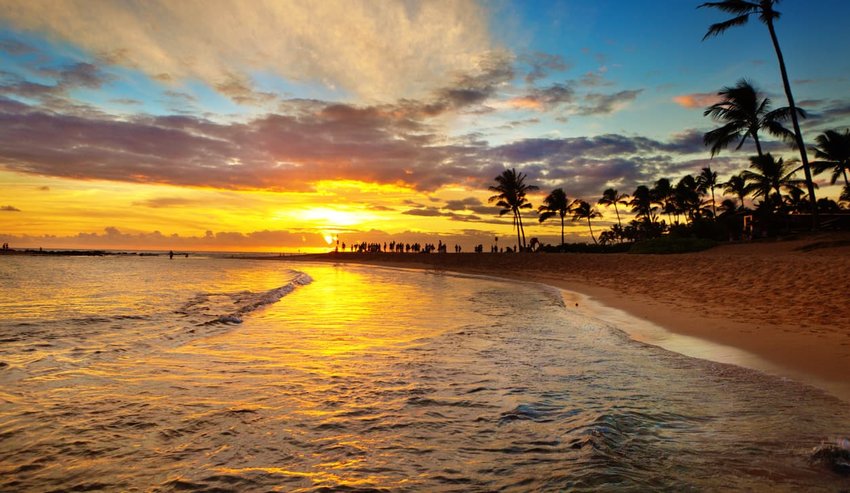 Hawaiian royalty historically moved from Kauai's north to its south coast before the winter set in. Follow their lead and center your fall vacation on pretty Poipu Beach. The Travel Channel once named it America's best beach, but it's actually two, bisected by a sandbar. Shallow waters allow for safe swimming, making it popular with families, and you'll also find paddle boarders, surfers and snorkelers in the warm waters. One of the most popular excursions from Poipu Beach is to Uluwehi Falls. With a drop of over 100 feet, it's a spectacular sight. Reach it by kayak along the Wailua River.
Venice Beach, California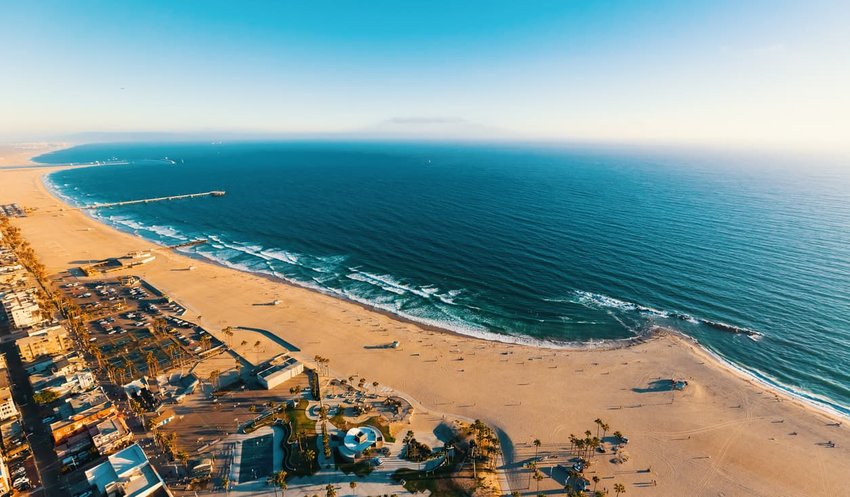 Though this isn't a spot for absolute beginners, Venice Beach in LA is popular with surfers keen to hone their skill. In fall, the winds begin to pick up, building the swell just enough to make it interesting. (Those at the top of their game might prefer Manhattan Beach, a little further south, whose waves boast fast closeouts.) Landlubbers can watch, though those using the outdoor gym facilities of Muscle Beach are likely to be a distraction. But Venice is cool beyond the shoreline, preserving a Bohemian vibe with its street art, tattoo parlors, funky shops and cafés.
Cannon Beach, Oregon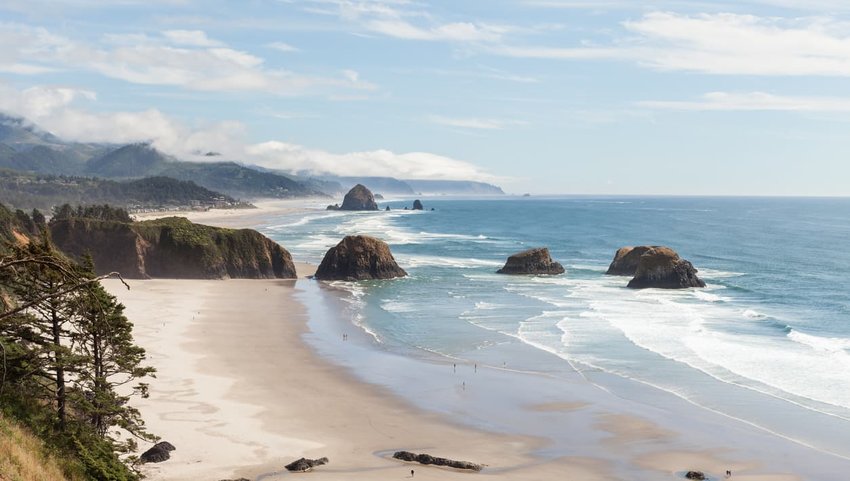 Cannon Beach is one of Oregon's most iconic sights. Haystack Rock stands amidst a vast expanse of sand, battered by Pacific winter storms. November's the time to catch the Stormy Weather Arts Festival, featuring live music and gallery exhibitions by top local artists. But there's plenty more besides: September and October are the best months for crabbing and you can rent crab pots if you want to have a go yourself. Boats go out year-round whale watching, but a large number of gray whales hang around between June and November, and it will be easier to get a spot the later in the season you book. You can even see them on land from Ecola State Park, a half hour walk north of Cannon Beach. Grab your binoculars and hike up to the Neahkahnie Mountain lookout for the best view.