With 61 national parks in the U.S., there is certainly no shortage of stunning natural lands to explore. The parks are spaces that have been deemed worthy of protection, overseen by the National Park System to preserve the wildernesses within. They are as diverse as they are vast, with every type of landscape imaginable ready to be discovered. The tricky part, however, with so much choice, is knowing where to start. Why not let your zodiac sign guide you? Whether you believe in astrology or not, you might just find your perfect match below.
Aries - Hawai'i Volcanoes National Park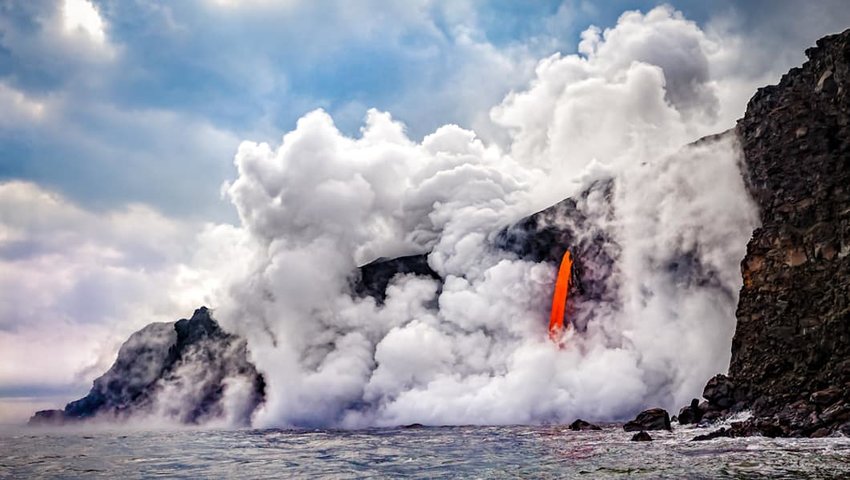 Surely no park could be more akin to the fire sign, Aries, than one of the world's most volcanically active spots. Hawai'i Volcanoes National Park is home to not one, but two active volcanoes. Not for the faint-hearted, a trip along Crater Rim Drive will circle past sulphur banks, eerie lava tubes and the extremely active Halema'uma'u crater, home to the goddess of fire. Bold and audacious Aries will adore the challenge of chasing the surface lava flows.
Taurus - Denali National Park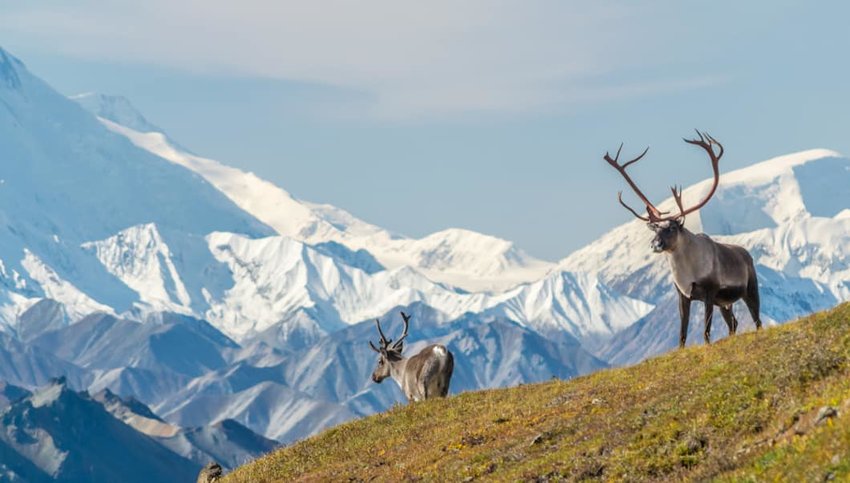 Denali National Park is one of the least spoilt, with one solitary unpaved road and no cars allowed at all beyond Mile 15. The result is a serene environment that will make a Taurus feel right at home. With no traffic to contend with, an abundance of wildlife roams free in the park. While you might not see a bull, you can keep your eyes peeled for the park's "big five." Moose, caribou, sheep, wolves and Toklat grizzlies all patrol the Alaskan mountain ranges.
Gemini - Glacier National Park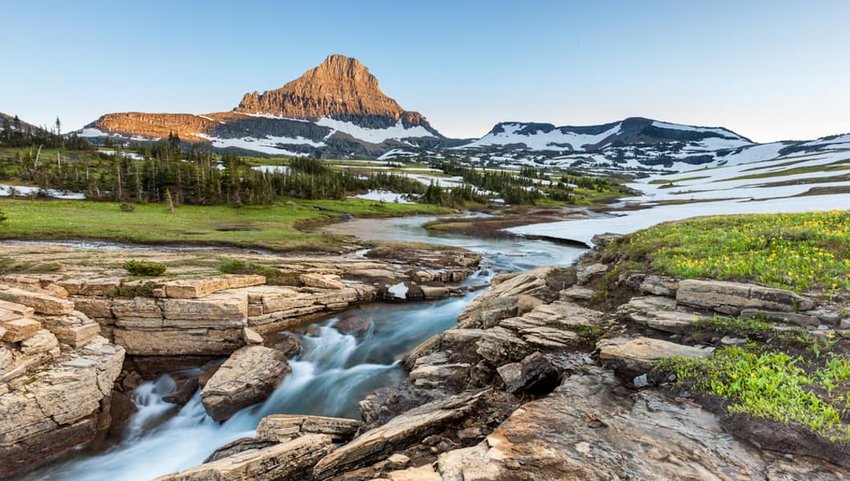 With an insatiable appetite for, well, everything, Geminis need plenty to keep them entertained. Glacier National Park has more to offer than the name suggests. Not only can you see glaciers but turquoise alpine lakes, plunging waterfalls and dazzling displays of wildflowers. The 50-mile world-famous, Going-to-the-Sun Road, will keep both sides of Gemini's personality entertained as you look out for mountain goats and grizzly bears. If that's not enough, hike the two relatively accessible glacier trails of Grinnell and Sperry.
Cancer - Acadia National Park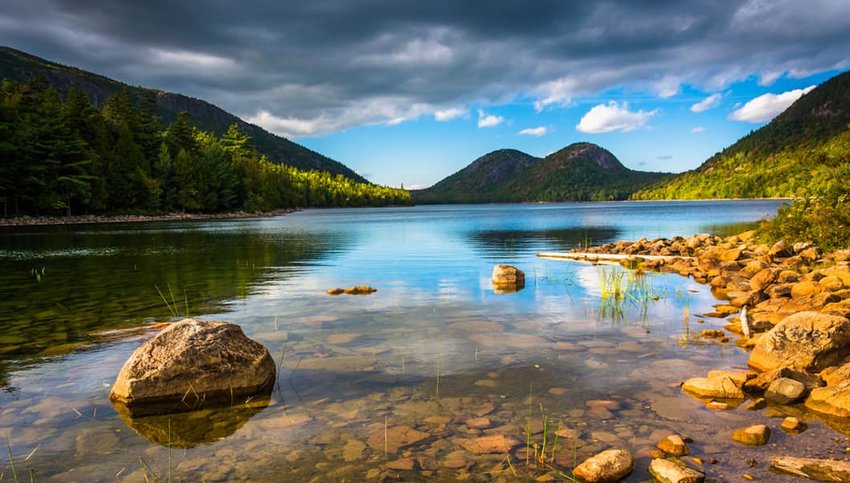 With a Cancer's natural habitat sitting between the sea and shore, you'll be perfectly placed on the rugged shoreline, sheltered coves and rocky isles of Acadia National Park. Take a ride along the twenty-mile Park Loop Road, teetering high above the shore with views over forested valleys, to get a real feel for your surroundings. One of the traditions of the park is to gather at Cadillac Mountain in the predawn darkness and cheer at the sun's first rays. With your highly intuitive nature and sense for energy, bets are you'll know the moment before it shines.
Leo - Zion National Park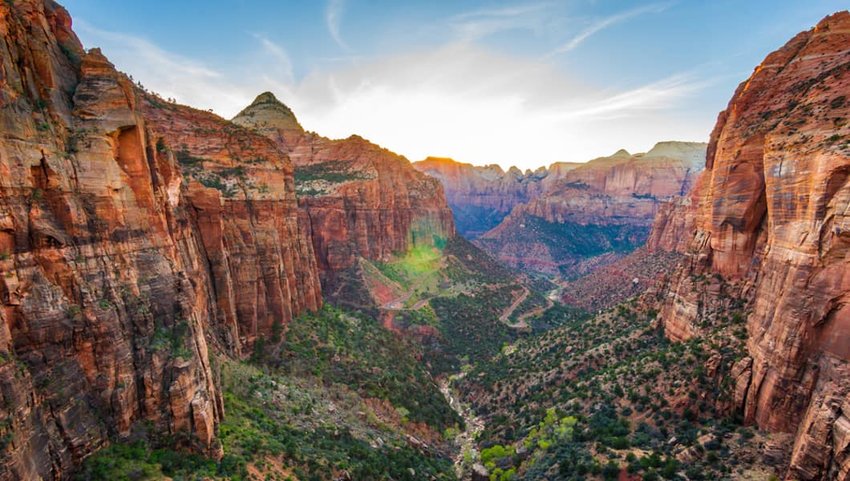 We may be channeling Bob Marley a bit here, but surely there is no better partnership than a Lion in Zion. Not Ethiopia on this occasion, Zion National Park is a striking landscape of rock formations and canyons. Start on the valley floor and brave the arduous trail of scary drop-offs. The reward is a breathtaking aerial view of the sandstone canyons below. Leos will love basking in the spotlight, feeling like royalty from their perch up high.
Virgo - Olympic National Park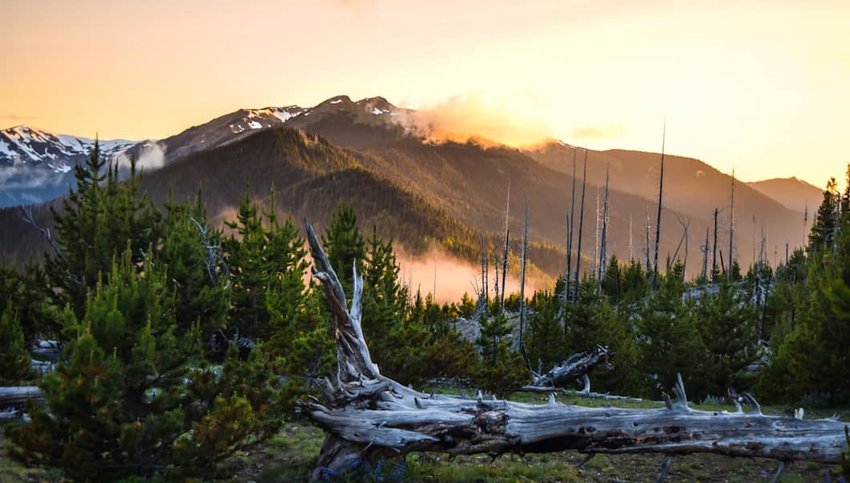 Virgos, one of the earth signs, will feel soothed by the spellbinding ecosystems and pristine beauty of Olympic National Park. The park is a place where nature stands still, with mountains, rainforests and coastlines the same now as hundreds of years ago. As a sign represented by the goddess of wheat and agriculture, the flower-laden meadows and trout-filled lakes will soothe your soul. Hike to the top of Hurricane Ridge and marvel at the perfection that is nature.
Libra - Arches National Park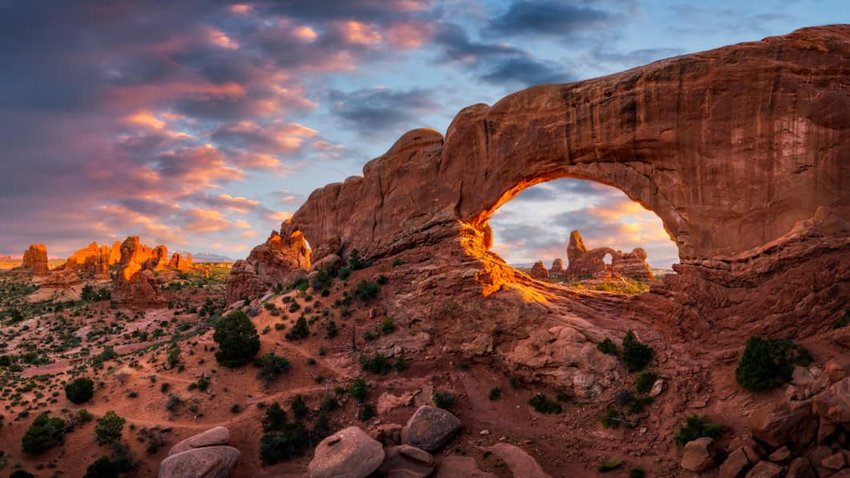 With a fixation on balance and harmony, the symmetry of the sandstone arches in Arches National Park is sure to appeal to Libras. Thousands of natural arches have been slowly whittled away by water and wind to create the perfect equilibrium. With an abundance of arches, bridges and balanced rocks, the park will easily feed your obsession for symmetry. Don't miss Delicate Arch, the iconic red rock arch that glows in glorious golden hues at sunset.
Scorpio - Yosemite National Park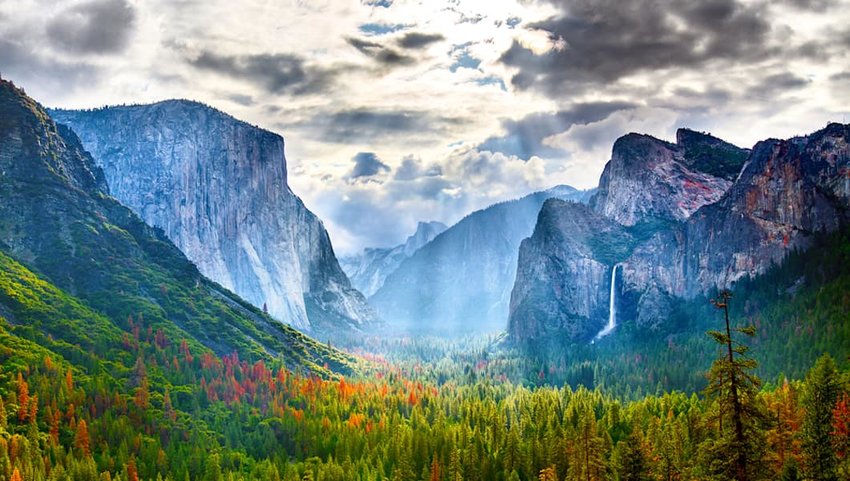 Scorpio is often misrepresented as a fire sign, but it is actually a water sign devoted to passion and power. What better way to derive strength from water than from North America's highest waterfall, Yosemite Falls? Yosemite National Park is one of the finest in the country with glacier-carved mountains, the world's tallest uninterrupted granite monolith, El Capitan, and skyscraping redwoods. There are more natural wonders in Yosemite than imaginable, perfect for inspiring passionate Scorpios.
Sagittarius - Grand Canyon National Park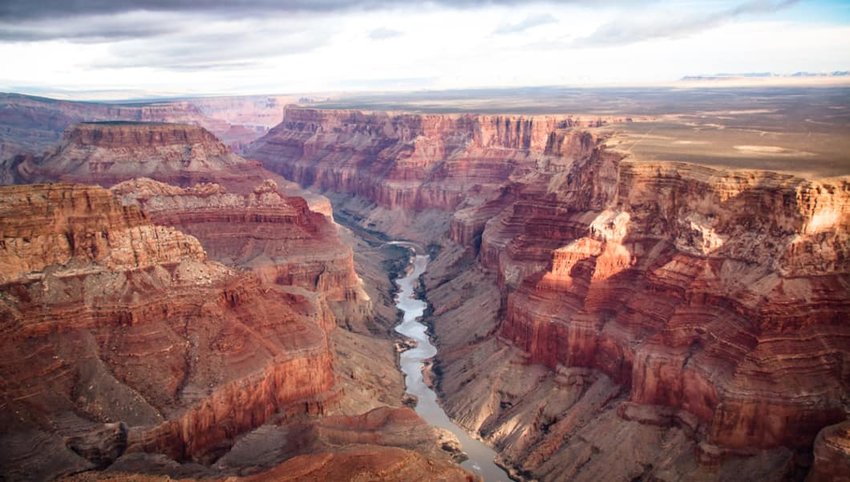 As a fire sign that adores launching in pursuit of physical and intellectual adventures, the colossal Grand Canyon National Park won't disappoint Sagittarius. The scenic overlooks will fulfill your spiritual side, while the chance to hike, raft or zoom down zip lines will satiate your sense of adventure. A major sacred site to American Indians, there is lots to learn at the Grand Canyon too. Take yourself on a Hopi tour to learn about traditional beliefs, experience ancestral villages and witness 1,000-year-old artwork.
Capricorn - Kenai Fjords National Park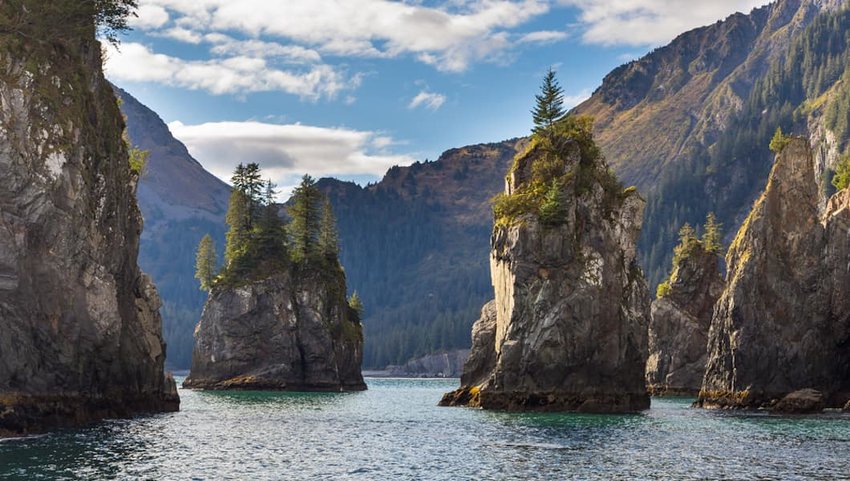 A sign that is skilled at navigating, Capricorns will revel at the chance to sail or kayak through the icy wonderland of the Kenai Fjords National Park. Once on board, you'll float past remote islands, blue tidewater glaciers and smoky fjords. Make it to the imposing Aialik Glacier, and you'll see huge chunks of ice plummeting into the sea. There is an abundance of sea life to spot too, humpback whales, orca, sea otters and more. Who knows, search hard enough and perhaps you'll spot the mythical sea goat that depicts Capricorn's sign.
Aquarius - Yellowstone National Park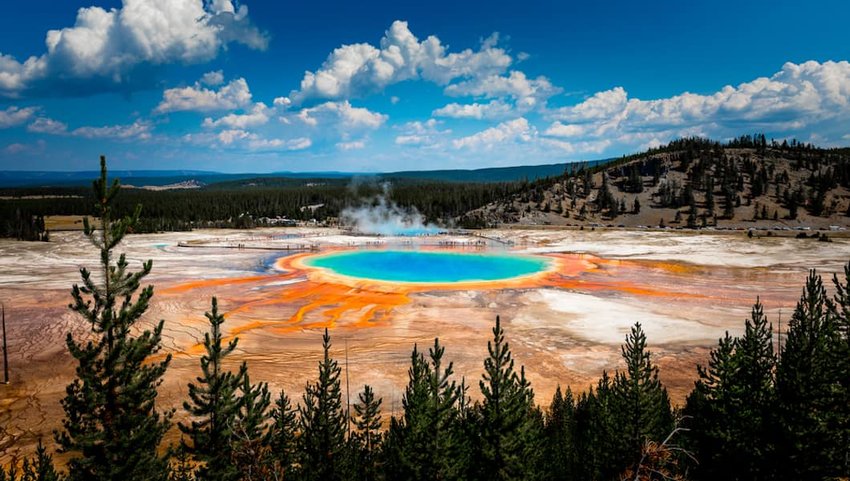 Yellowstone flaunts some incredible thermal features, thousands of them, in fact. The landmark is peppered with mud pots, hot springs, and geysers, a wonderland for wellness. As a sign known for mystical healing, the volcanic earth at Yellowstone is an ideal match for Aquarians. While you're there, visit the park's magnificent canyon, its grandiose peaks and North America's highest altitude lake. There's no shortage of wildlife to spot either. The park has the largest concentration of mammals in the U.S., over 67 species roam the lands including bears, deer and wolves.
Pisces - Great Smoky Mountains National Park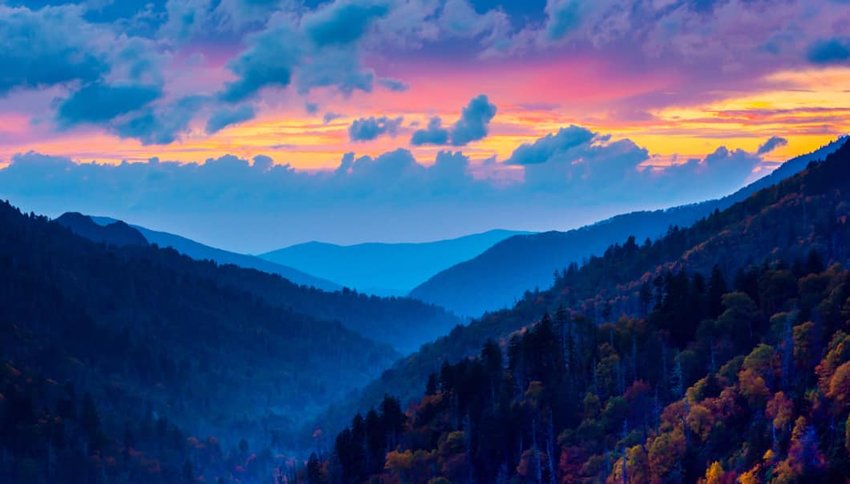 Great Smoky Mountains is a national park split in two by its 384-mile scenic road. Whichever direction you travel in, there are ancient mountains, plummeting waterfalls and magnificent forests to marvel at. Pisces will love being able to divide their attention between so many natural splendors. Jump off the main road and make your fantasy a reality by climbing Mount Cammerer, rafting on Nantahala River and ziplining through the treetops.