Underground caves and caverns can be formed in several different ways; by lava, ice, and sometimes by ocean waves. Regardless of the method, time is always an important part of the equation and, you could argue, a little bit of magic. Though they vary in appearance, size, and character, many cave systems have inspired legends and myths for for centuries. But whether it's those myths, the method of formation, or a particularly spectacular view, some caves are just cooler than others. Here are five that every traveler should check out.  
Eisriesenwelt Ice Cave, Austria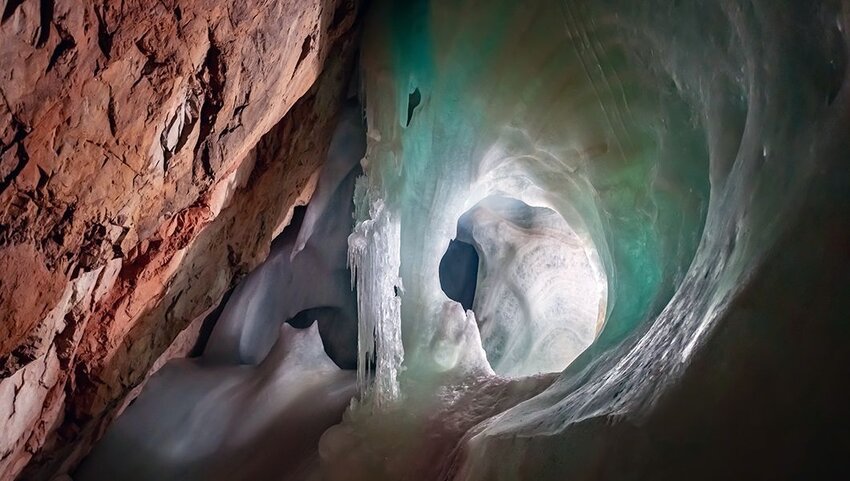 This limestone and ice cave was known to locals for quite some time before it became world-famous. Legends claimed the cave was the entrance to Hell, and so it was avoided for centuries. However, the cave's frozen waterfalls and ice sculptures were created by a simpler force. Eisriesenwelt's many rooms are connected, and the airflow this allows freezes water inside the cave, creating stunning icy formations. Amazingly, this cave grows every year as new water continues to enter the chambers. You can choose between a 400-foot hike or a steep gondola lift to get to the top of the cave's entrance, located inside the Austrian Alps. Tickets for the lift and cave tour are available online and at the Eisriesenwelt Visitor Center, however the cave closes in the winter. Don't forget to bring your warm weather gear, temperatures inside the cave are usually below freezing.
Hang Sơn Đoòng, Vietnam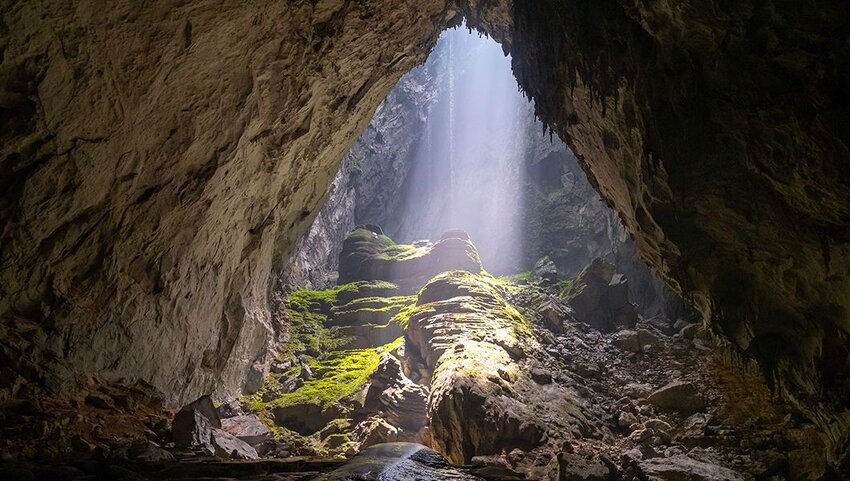 The entrance to the world's largest cave was discovered by Vietnamese logger-turned-guide Ho Khanh in 1991. However, he was discouraged from exploring by the sound of rushing water and strong winds, and it wasn't until 2009 that he found his way back safely. In hindsight, his decision not to explore by himself was wise. The journey through Hang Sơn Đoòng is not easy, the descent from the opening is steep and slippery. A large river flows through the caves, making it unsafe for exploration during the wet season. Hang Sơn Đoòng is big enough to fit an entire New York City block, skyscrapers included, so it'd be easy for a solo explorer to get lost. Still, the cave's vast size, lush greenery, and towering stalagmites make the journey worth it for the few who have gotten the chance to explore this wonder. Oxalis Adventure, the only tour company that operates in Hang Sơn Đoòng, offers a six-day expedition tour for those who are up to the challenge.
Waitomo Glowworm Caves, New Zealand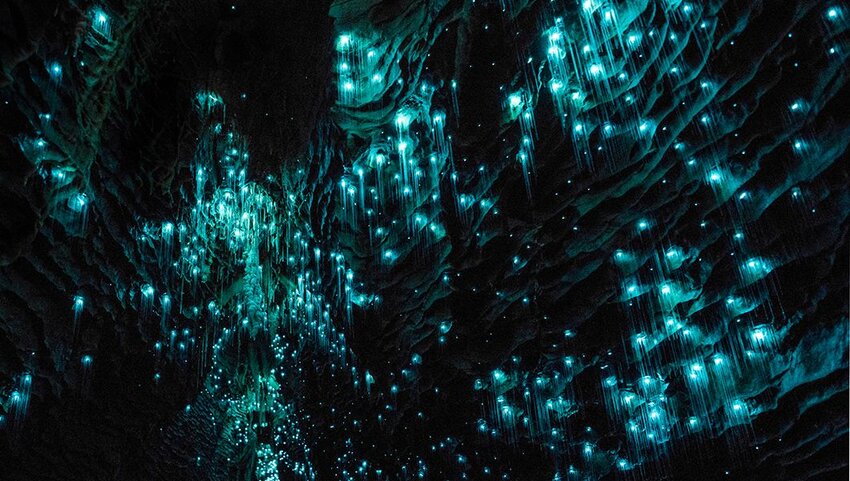 The name may have clued you into the feature that helps these caves shine. The Waitomo Caves get their ethereal blue glow from a species of glowworms that release a bioluminescent thread to attract their prey. Take a walking tour for an up-close view of the caves' limestone formations and stalactites, or opt for a zip-lining or cave-tubing adventure for a faster-paced tour. In 1989 the caves were returned to descendants of the Maori Chief Tane Tinorau, the first person to extensively explore the caves. Waitomo's visitor center recommends GreatSights Day Tours and Gray Line Coach Tours, both of which facilitate day trips from nearby Auckland, for transport.
Fingal's Cave, Scotland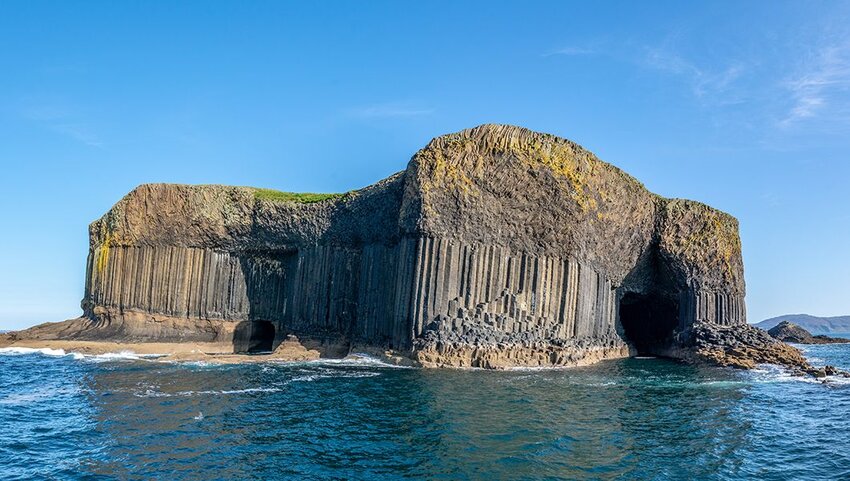 Volcanic basalt columns give this sea cave its striking appearance. Located on the uninhabited island of Staffa, some liken the structure to Giant's Causeway in Northern Ireland, which is also made of basalt columns. Popular legends even connect the two locations, with some believing they are the opposite ends of an ancient bridge built by the Irish giant Fionn mac Cumhaill. In addition to its striking geometric form, the cave has an arched roofed, and many have described its natural acoustics as "cathedral-like." Staffa Tours offers multiple boat tours to Fingal's Cave, one of which includes whale and dolphin watching.
Sudwala Caves, South Africa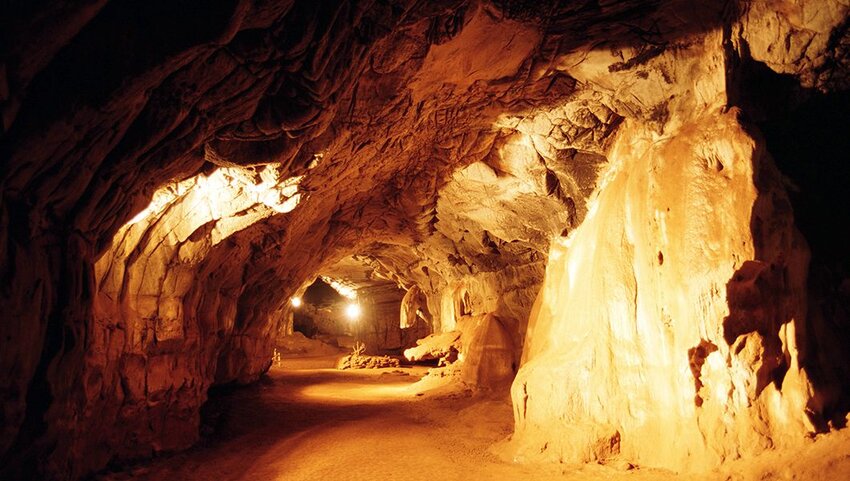 At 240 million years old, the Sudwala Caves in South Africa are the oldest known caves in the world. The cave system stretches for miles and is believed to have been inhabited by early humans during the Stone Age. In the 19th century, a challenger to the Swazi throne, Somquba, used the caves as a refuge for himself and his followers. The caves have their own source of fresh water and plenty of room, so they lived more comfortably than you might imagine. The caves are named after Somquba's captain, Sudwala, who was the guardian of the cave's entrance. Today, the Sudwala Caves are open to tourists 365 days a year. Hour-long cave tours are offered daily, and four-hour crystal tours are offered monthly for aragonite enthusiasts. The main chamber is sometimes used as a concert hall, so it's worth checking to see if there's an upcoming show before you go.