College towns aren't just for students, but are desirable vacation destinations no matter your age. Some of these small locales are known for their natural beauty, whereas others are heralded for their thriving entertainment and culinary scenes. So whether you prefer hiking past gushing waterfalls, listening to live music, or indulging in a nice glass of local wine, these educational centers offer plenty more than just academic degrees. Here are 10 of the coolest college towns in America.
Ithaca, NY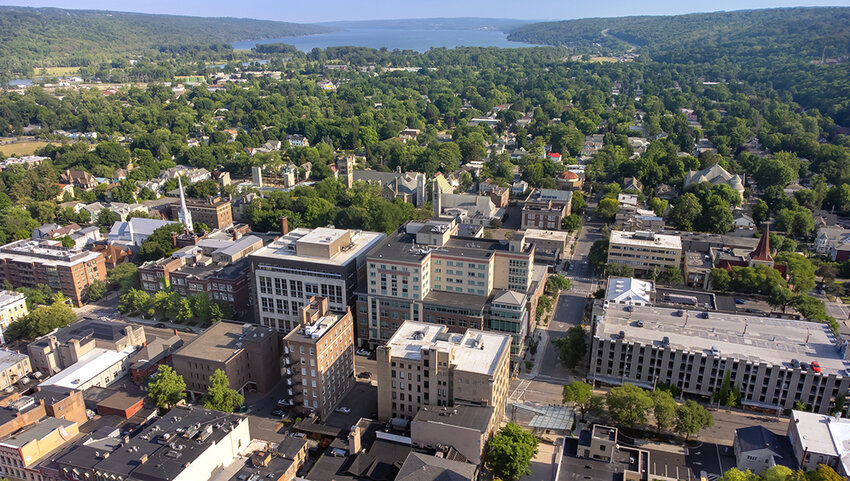 Ithaca is so much more than just the home of Cornell University. This Ivy League college town is located in upstate New York at the southern end of Cayuga Lake — the longest of the state's scenic Finger Lakes — making it a prime spot for boating, fishing, and plenty of other fun water activities. In terms of natural wonders, Ithaca is also home to over 150 waterfalls that flow throughout the town's gorges that formed millions of years ago — hence the local catchphrase, "Ithaca is gorges!" Other must-visit spots in Ithaca include the Johnson Museum of Art on the Cornell campus, which is contained inside a unique and beautiful building designed by prolific architect I. M. Pei. Then there's the Ithaca Farmers Market, celebrating its 50th year in 2023, and offering up some of the most delectable local produce imaginable.
Madison, WI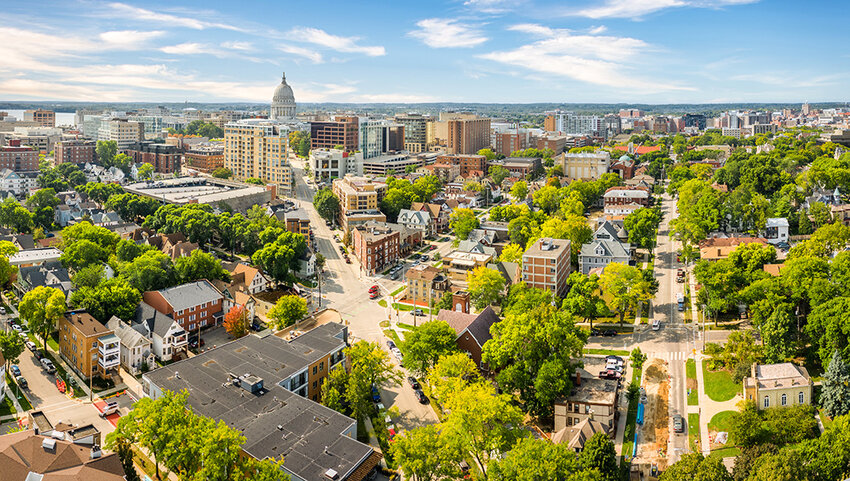 Madison isn't just the capital of Wisconsin, but also a thriving college town for students at the University of Wisconsin-Madison. Depending on the season, you're bound to have a different experience in Madison; summer and springtime offer plenty of biking and hiking opportunities, while fall brings pumpkin patches and winter provides perfect conditions for ice fishing. Madison is highlighted by its five local lakes which cover over 15,000 acres, making the city a true mecca for those who love the water. Be sure to take a stroll down State Street as well, which is bordered by the college campus on one side and Capitol Square on the other. This centrally located square is home to delicious restaurants serving up beloved Wisconsin cheese curds and refreshing pints of locally brewed beers.
Charlottesville, VA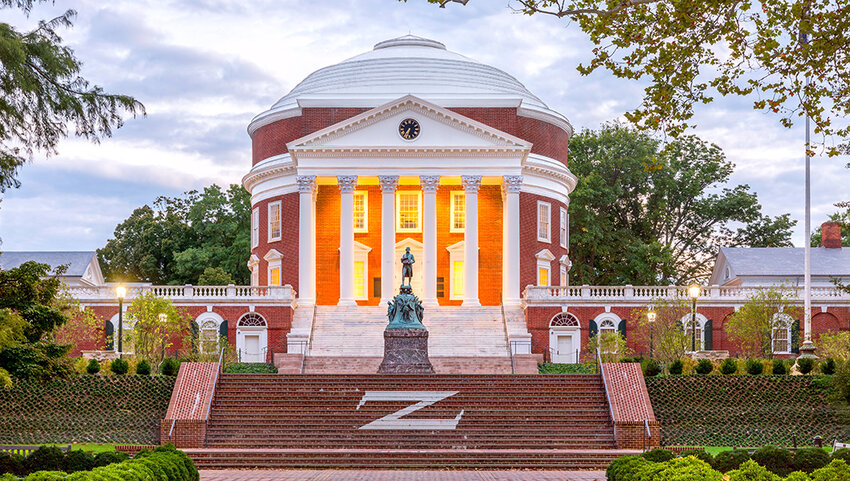 The University of Virginia calls Charlottesville home, as did the third and fifth Presidents of the United States. In fact, Thomas Jefferson designed much of the campus himself. History buffs can now visit not only Jefferson's famed Monticello estate in Charlottesville, but also James Monroe's Highland, which served as Monroe's home for over 25 years. There's also plenty of modern culture to experience along the streets of this small Virginia town. The Monticello Wine Trail is an oenophile's dream, and there are a number of local institutions such as the Bold Rock Cidery & Taproom serving up regionally brewed ciders. Charlottesville is also home to the Kluge-Ruhe Aboriginal Art Collection, the only museum in America dedicated to indigenous Australian art.
Ames, IA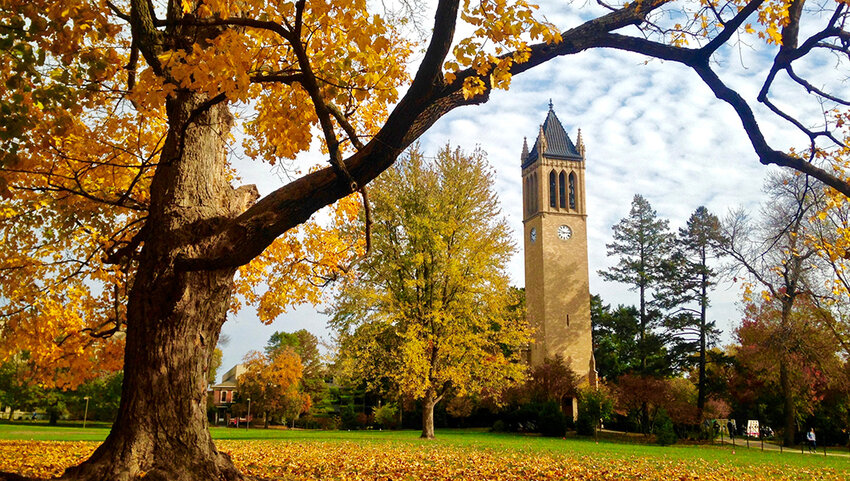 Iowa State University may be a large institution, but it fits in perfectly amid the small-town feel of Ames, Iowa. For nature lovers, Ames contains a 17-acre botanical garden known as the Reiman Gardens, which features a vibrant rose garden and massive butterfly house. For art lovers, the campus library itself is home to the largest ever mural painted by Grant Wood, the artist behind "American Gothic." For lovers of quirky attractions, then look no further than Elwood, the world's tallest concrete gnome, which calls Ames home. This 15-foot-tall ornament is an unusual point of local pride for the residents of Ames, but only adds to the city's unique charm.
Gainesville, FL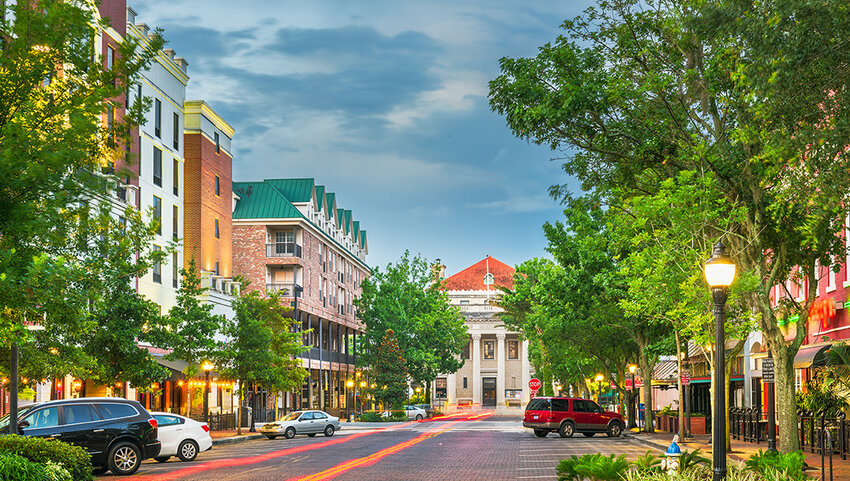 While tailgating before University of Florida football games may be Gainesville's favorite pastime, the city has plenty of interesting sites for people less into sports. Gainesville is home to a remarkable natural preserve known as Devil's Millhopper Geological State Park, which contains a 120-foot-deep sinkhole that contains three distinct ecosystems within its walls: a swamp, a forest, and a sand hill. There's also tubing, snorkeling, and tons of other nature-based fun to be had at Ichetucknee Springs State Park. Downtown Gainesville has you covered when it comes to local culture. The Hippodrome Theater hosts live events 340 days a year, and the Cade Museum for Creativity and Invention hopes to inspire future entrepreneurs by teaching visitors about the importance of maintaining an inventive mindset.
Boulder, CO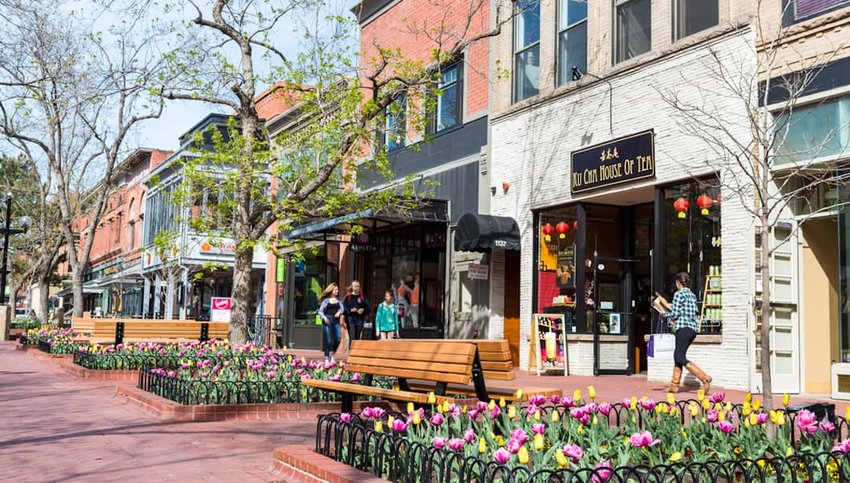 Boulder, Colorado has been a college town since the University of Colorado Boulder opened in 1876. Located in the foothills of the Rocky Mountains just 25 miles from Denver, it offers more than academic pursuits. Visitors can enjoy spectacular hiking in the summer, skiing in the winter, and city pursuits year-round. Each week from spring to autumn, the Boulder Cruiser Ride sees hundreds of cyclists take to the streets on a Thursday evening. Classical music aficionados descend upon the town for the Colorado Music Festival each summer. Then there's the Memorial Day BOLDERBoulder which attracts 50,000 runners to its road race, plus the annual Polar Bear Plunge brings out the crowds on New Year's Day.
Athens, GA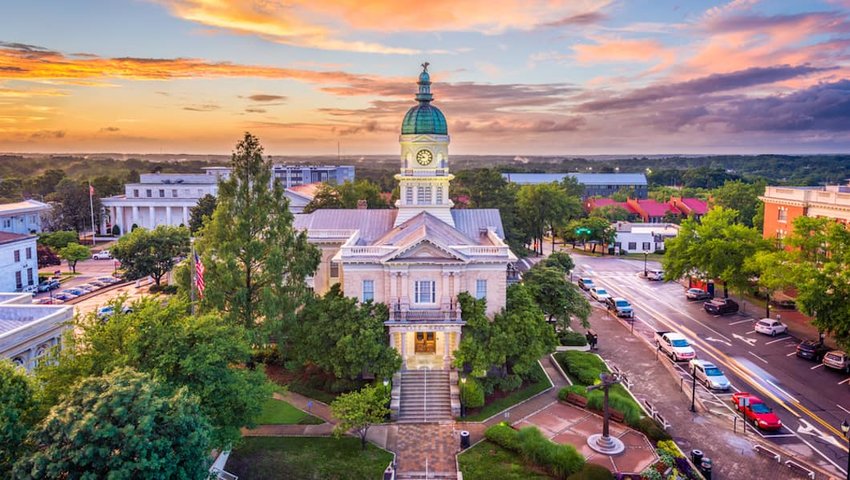 Far removed from the hustle and bustle of Atlanta, the University of Georgia makes its home in charming Athens. This historic town features all the quintessential calling cards of the South, from a restored Victorian-era downtown to boulevards shaded by drooping oak trees. One particularly popular oak tree is the "Tree That Owns Itself," a decades-old natural wonder that's been granted an eight-foot plot of land of its own at the corner of Dearing and Finley Streets. Trendy shops and chic restaurants are popping up all the time, bringing the sleepy city to life. Tour museums like the Georgia Museum of Art, get outdoors at the State Botanical Garden of Georgia, or stop by the T.R.R. Cobb House for a dose of history.
Wellesley, MA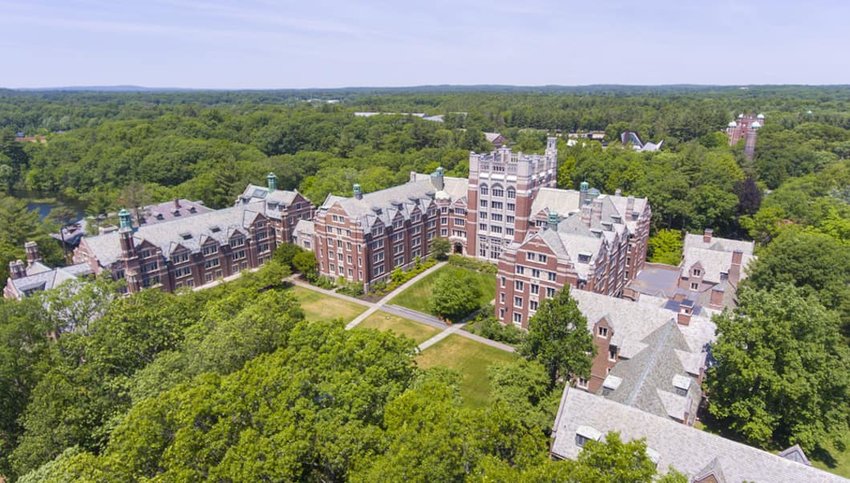 Cool goes old school at this private women's liberal arts college that opened in 1870, predating the town by 11 years. Located 15 miles outside Boston, there's a reason some call this place "Swellesley." This charming college town is full of historic buildings, shops, and restaurants. But Wellesley has plenty of other attractions. The Julia Roberts movie Mona Lisa Smile was set and filmed here, the Davis Museum has an interesting collection of art, and the college campus also boasts a botanical garden. Nearby Lake Waban and Morses Pond Beach are also popular when the weather is fine.
Austin, TX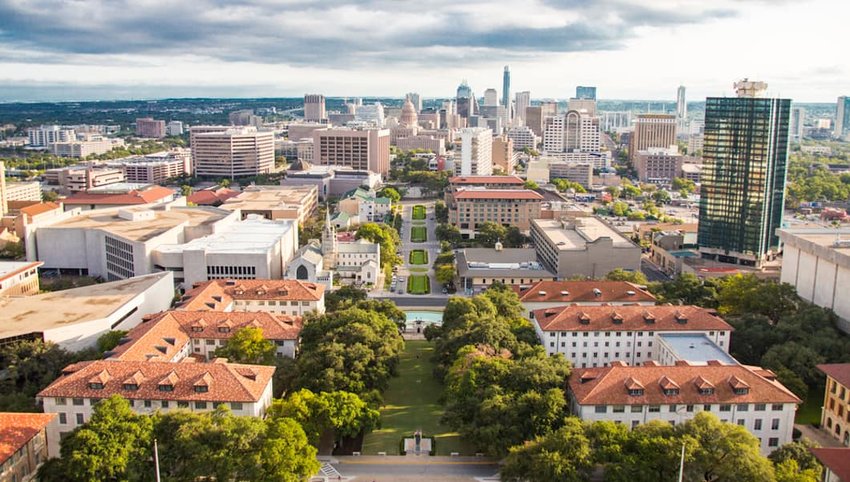 A big city with a small-town heart, Austin is what you get when you do college towns on a Texan scale. The University of Texas at Austin is just a mile from Sixth Street, which is known for its buzzing bar scene and live music, while Rainey Street fulfills all your nightlife needs, with bars and tasty food trucks. Speaking of food, no visit to Austin is complete without a meal at Franklin Barbeque, a local institution that sees hungry diners line up for hours each morning before it opens. You should also consider a day at the Barton Springs pool, as well as a dusk pitstop at the Congress Avenue Bridge to watch swarms of local bats emerge each evening.
Berkeley, CA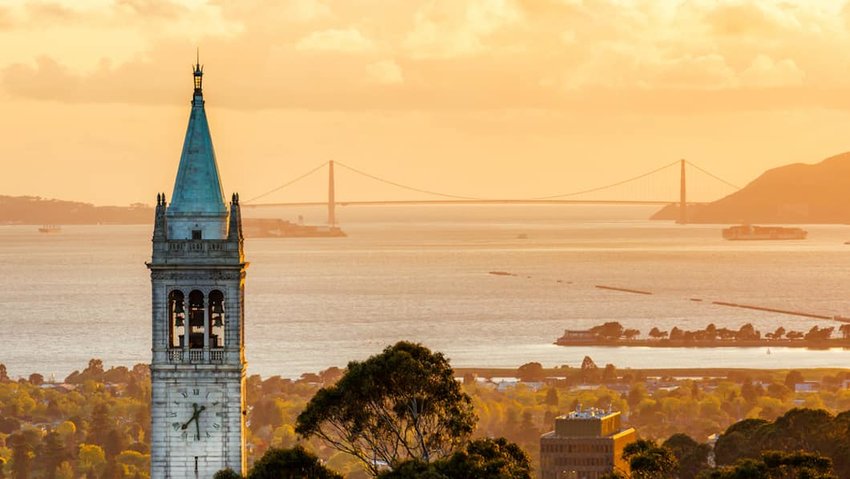 California's quintessential college town is the epitome cool. The weather's better than its East Coast rivals, San Francisco sits on its doorstep, and Silicon Valley's tech employers have set up shop just down the road. Visitors will enjoy the Berkeley Art Museum and Pacific Film Archive and the Phoebe A. Hearst Museum of Anthropology. Don't forget to check out the views from the observatory at the Lawrence Hall of Science with vistas across to San Francisco and Oakland before you leave.