Throughout history, main street has marked the nucleus of small-town America. Portrayed in blockbuster movies and popular literature, this quintessential image is often representative of an idealized, small-town existence in the United States. Often retaining their original architecture, these promenades make perfect stops on a tour of the U.S., offering heaps of charm, fascinating history, and dining experiences rife with local treats. From the home of a Civil War hero, to a town with a literal salmon stream carving through it, take a stroll down the cutest main streets across America.
Galena, Illinois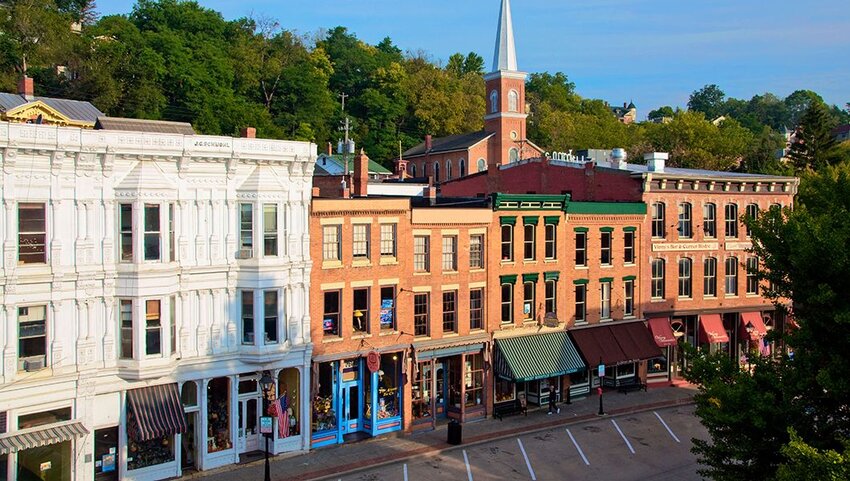 With a population just north of 3,000 people, Galena, Illinois is truly the stereotypical image of small town America. Galena's main street curves around a bend, affording scenic views of red-brick shop facades, antique signage, and American flags waving patriotically in the breeze. In fact, Galena's Main Street has earned itself the nickname "Helluva Half Mile" for its 125 establishments that include ice cream parlors, candy stores, restaurants, and saloons. This main street is particularly revered as most of its buildings are original, built in the 19th century. Galena isn't just famous for its rendering of 1800's America but it was also the home of Ulysses S. Grant, the Civil War hero who later became President in 1865. For an everlasting memory of small-town America, make sure to visit Galena on July 4th for their annual Fourth of July parade, complete with a classic firework finale.
Nantucket, Massachusetts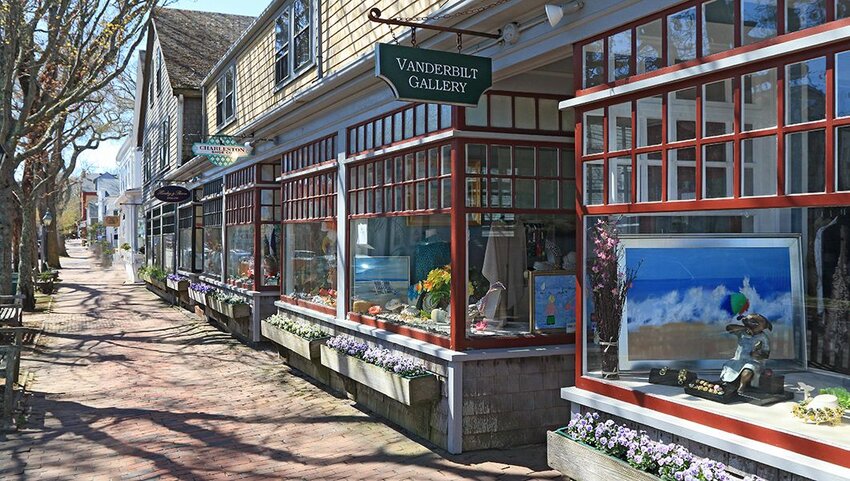 A tiny island off the coast of Massachusetts, Nantucket embodies the very best of New England. The popular vacation island feels rugged and resilient against the harsh weather that often blows in from the tumultuous Atlantic Ocean, yet embodies a soft and elegant charm. The town's Main Street shows obvious vestiges of the city's past, including original cobblestones and even Revolutionary War era homes. No matter the season, this street is the gathering place for countless festivals and community events throughout the year, including the yearly Daffodil Festival, and is especially endearing at Christmas when the island becomes a seaside, winter wonderland flocked with holly and pine. Spend your time off Main Street exploring the beautifully austere beaches, lighthouse hopping, or uncovering the rich maritime history of Nantucket and its harrowing whaling industry.
Ouray, Colorado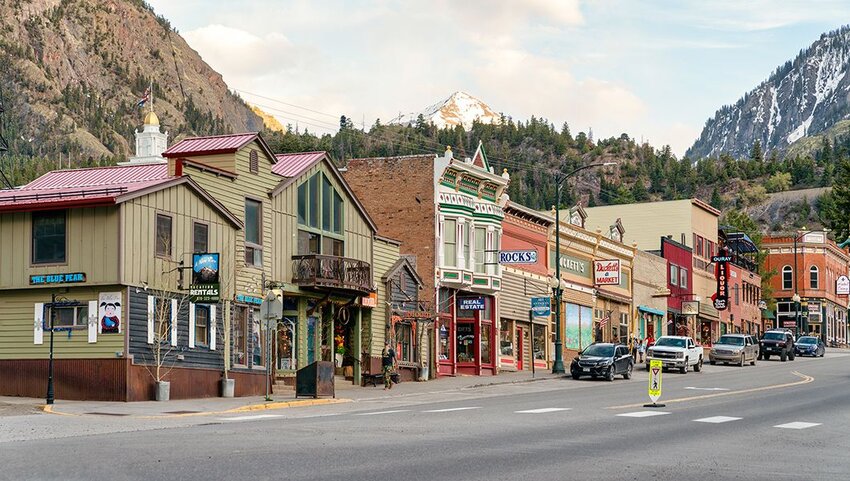 Situated in a high mountain valley, near 8,000 feet in elevation, Ouray, Colorado is a small town of a mere 1,000 people but has recently exploded in popularity due to its picture-perfect mountain landscapes. But when you leave the nature behind and venture into town, Main Street is sure to keep you just as enthralled. As the core of this pipsqueak city, Main Street offers visitors a collective place to grab a bite to eat or sip a well-earned beer after a long hike. Pop in to Ouray Brewing for a local craft brew or dine in style at Brickhouse 737. As its nickname might entail, Ouray has plentiful mountain sports to experience, like  stunning hiking trails and skiing, snowboarding, and snowshoeing come winter. Visitors can thaw out in the city's huge hot springs complex any time of year.
Eureka Springs, Arkansas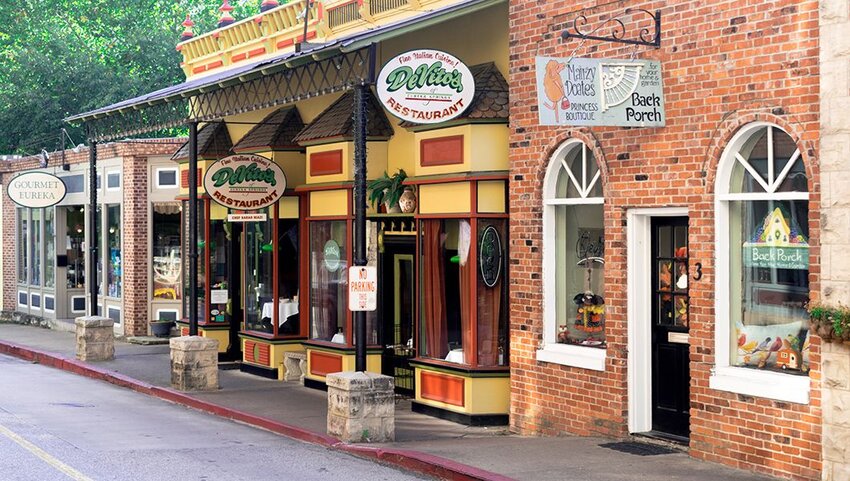 In the heart of the Ozarks lies a cluster of ancient springs said to have the ability to restore you to full health. Eureka Springs has been attracting visitors since the Victorian Era due to its legendary healing hot springs but the Indigenous Osage peoples knew of the water's medicinal properties for centuries prior. While you'll of course want to stroll the city's iconic Main Street which features Victorian architecture and charming shops, you can't visit this tiny enclave on the Missouri border without taking a dip in the springs themselves. The Basin Springs Bathhouse, located right off Main Street itself, is the best place in town to do just that. After mitigating your worries after a long soak in the springs, head to The Spring on Main for delicious American fare and craft cocktails.
Ketchikan, Alaska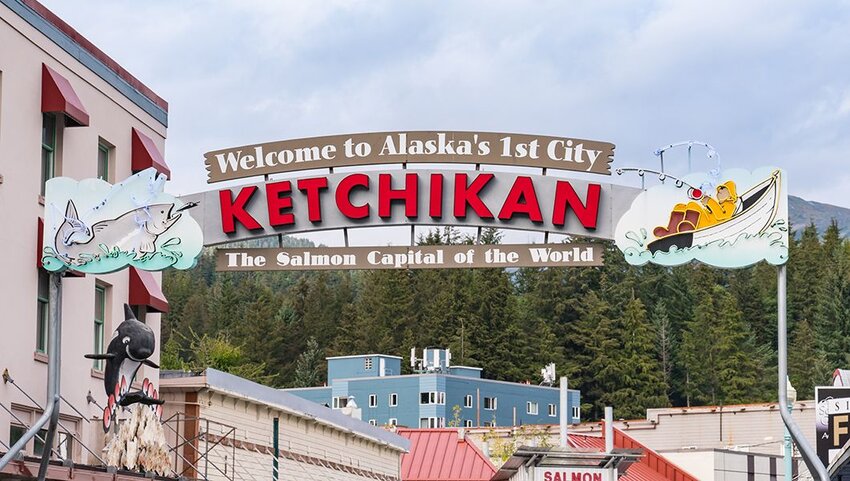 Perched at the entrance to the famed Inside Passage is one of Alaska's most beautiful small towns. Ketchikan is a concentrated version of what makes Alaska such an incredible destination. Indigenous totem poles are scattered throughout town, a whale watching park lets visitors witness migrating humpbacks, and a salmon creek quite literally runs through the center of town. th Ketchikan's Main Street is a kaleidoscope of traditional wooden buildings that are typical of Alaska's Gold Rush days. Main Street is the perfect place to experience Ketchikan from the Great Alaskan Lumberjack Show at the road's terminus to the traditional Salmon Market and Baleen Brewing, located just off the main strip. Once you have your bearings on Main Street, take a day trip to the Misty Fiords National Monument or the Tongass National Forest, the world's largest temperate rainforest, for some dreamy, Alaskan scenery that is unlike anywhere else.
Walla Walla, Washington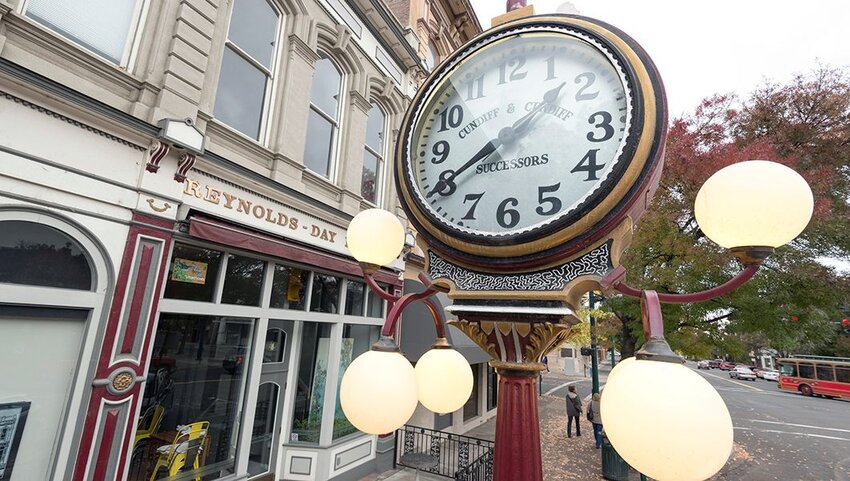 Located near the southern border of Washington, Walla Walla is a captivating agricultural community with a burgeoning world-class wine scene. Much like Ketchikan in Alaska, Walla Walla was born from the Gold Rush, its citizens making the incredibly dangerous journey along the Oregon Trail to reach their new home. Main Street is utterly charming, with colorful storefronts, murals, and a dignified vintage clock. The Walla Walla Valley itself is a designated wine region and boasts some of the most carefully crafted vintages in the country. Known for its varied geography that can support wine grapes of many varieties, the Walla Walla Syrah is probably most famous. Stop into Seven Hills Winery's tasting room, located just off Main Street, for a sip.