Switzerland is full of bustling cities and small alpine villages. While there's nothing wrong with big cities, many travelers tend to gravitate toward the small charming towns nestled up high in the Swiss Alps. If you're looking for a similar experience, here are the cutest Swiss towns you need to visit.
Zermatt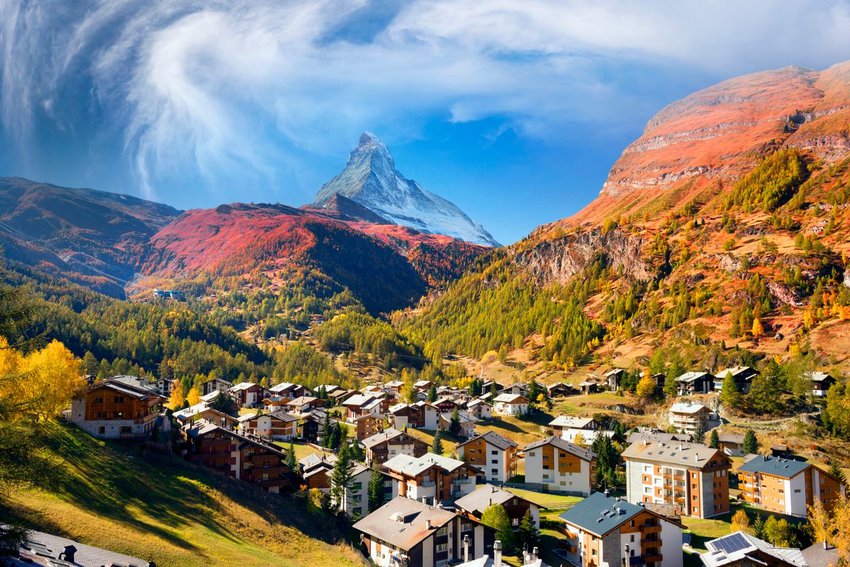 Situated at an elevation of over 5,000 feet and located just under the famed peak the Matterhorn, the alpine town of Zermatt is known for its winter sports offerings as well as classy hotels and shops. Many tourists enjoy exploring the Matterhorn itself by either taking a guided excursion to the mountain or simply visiting the Matterhorn Museum. Others prefer to stay on the main street and enjoy après-ski cocktails and watch horse-drawn carriages go by. From Zermatt, you can even ski to Italy for lunch!
Wengen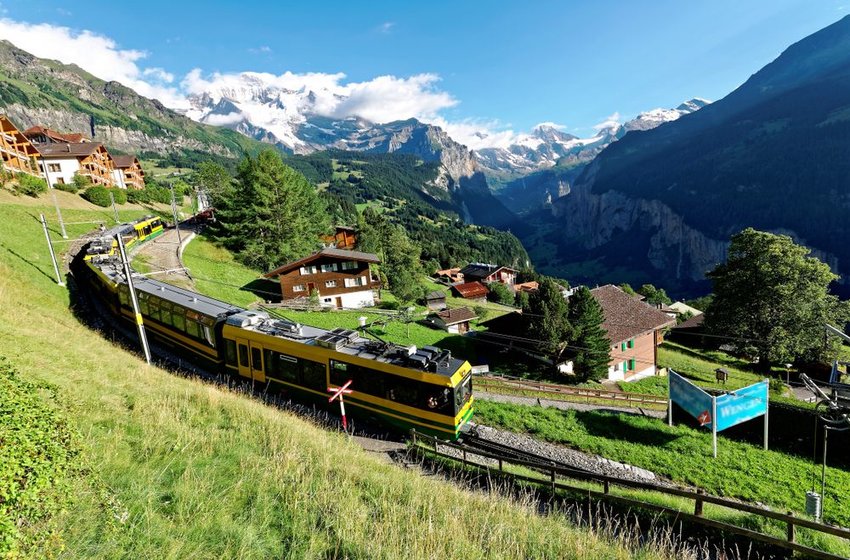 The little village of Wengen is full of chalets, charming hotels, and beautiful views. Wengen started as an alpine farming community and now hosts a few thousand residents and tourists who flock to the Alpine Ski World Cup each January. Wengen is a car-free village that has trains and cable cars for transportation. Winter sports are popular, but this Swiss town has plenty of options in the summertime, too. Go hiking or take a railway excursion from Wengen to the Alpine Botanical Garden.
Spiez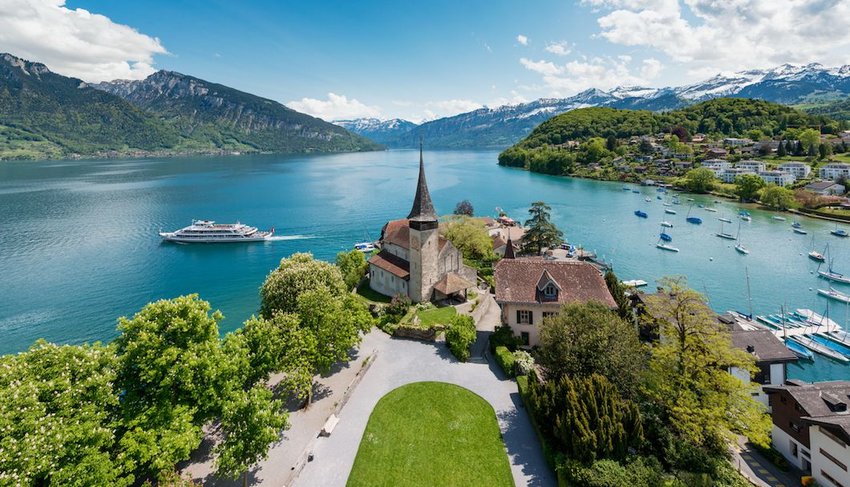 Spiez is marked by a majestic castle that's surrounded by vineyards. Spiez Castle is open for tours in summer months and the 360-degree photo opportunity from the castle's tower is a must. Outside of the castle, this sunny location is popular for winter sports. During the summer, visitors enjoy cruises along Lake Thun or participating in outdoor activities such as fishing or biking. Spiez is also a good place to learn about the history of winemaking since the town offers delicious restaurants and high-quality theater shows.
Lugano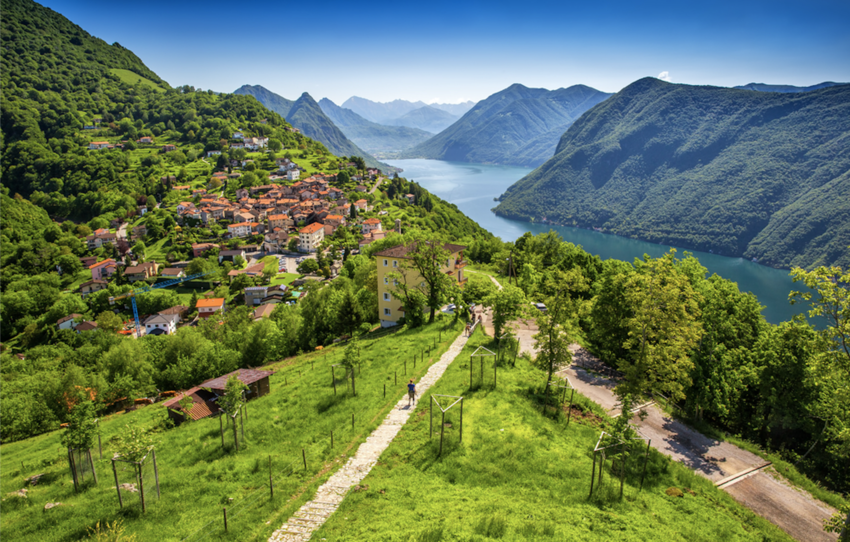 Although Lugano is a Swiss town, it almost feels Italian. The city is located in a region of Switzerland where locals speak Italian and the culture is an interesting fusion of Swiss and Mediterranean. The beautiful lakes exert a calming influence on visitors who are willing to slow down and look. As far as local activities, the limestone Cattedrale di San Lorenzo is certainly worth touring and the Olive Trail that winds through old olive groves makes for a pretty hike.
Soglio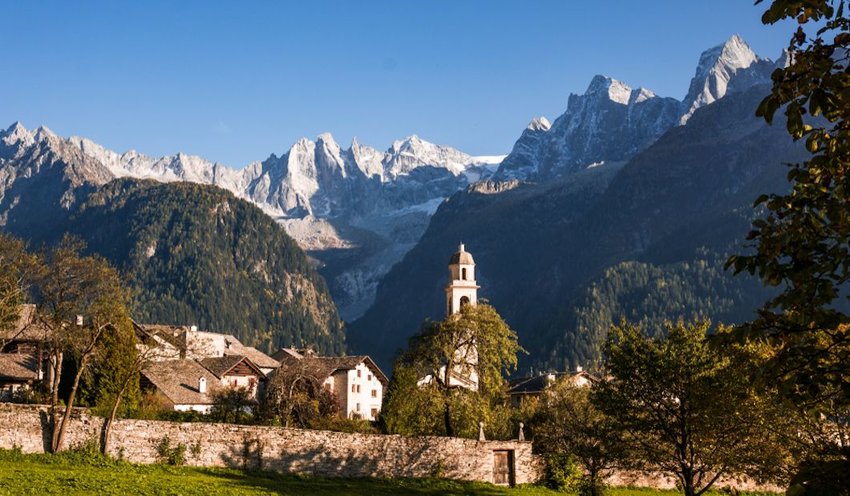 The tiny village of Soglio appears to be straight out of Heidi with its lush green valleys and staggeringly blue peaks. Only 300 residents live in the village, but tourists are always welcome. Walk the cobblestone streets and soak in the Swiss sunlight. Soglio is known for the Church of St. Lorenzo, a simple yet elegant building that dates back hundreds of years. The Hotel Palazzo Salis is full of beautiful rooms and is surrounded by exotic gardens. Tourists who stay in Soglio can ski, snowshoe, or hike around the area.
Grindelwald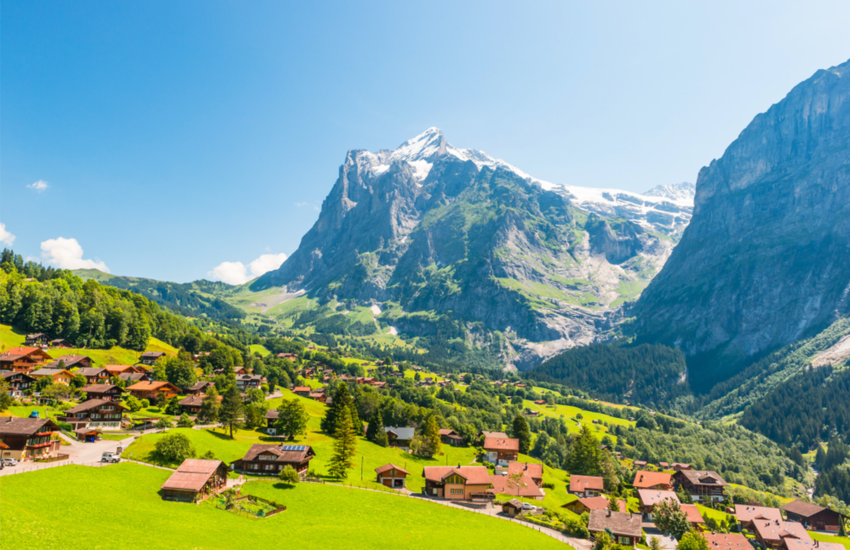 As a picturesque village in the Bernese Alps, Grindelwald is known for its stunning views and many outdoor activities available like skiing and hiking. The area is surrounded by mountains, glaciers, valleys, and lakes that contribute to both the idyllic scenery and outdoor opportunities. Visitors to the region enjoy taking hikes on paths such as the Eiger Trail, going to the ice cave below Marmorbruch Restaurant, and riding the gondola to the top of the Männlichen or another peak (this is especially gorgeous in the summer when the valley floor is carpeted with wildflowers). There is also a historical Protestant church that's a peaceful place to visit.
Brienz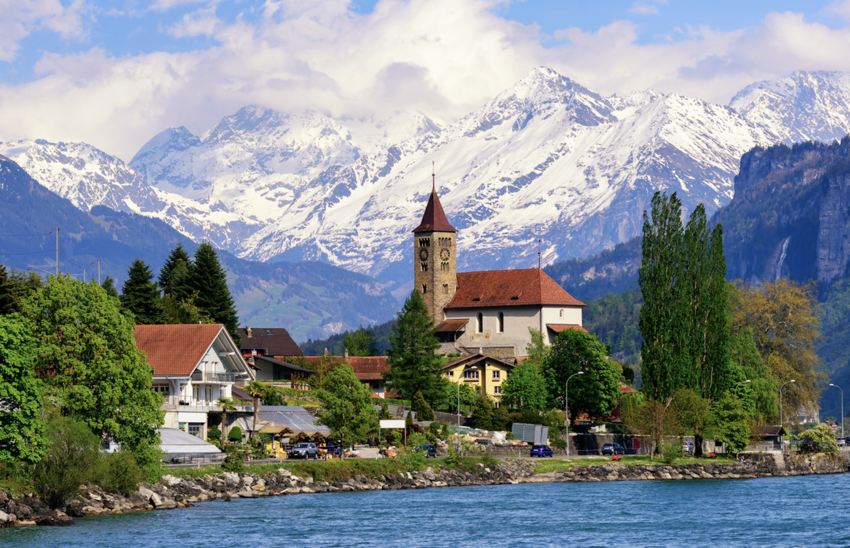 The village of Brienz is known for its history of woodcarving since the area is Switzerland's premier woodcarving region. Many activities for visitors center around this slow-paced way of life. Walk around and see how many carved sculptures and signs you can spot, visit the little Woodcarving School (the only one in all of Switzerland), and admire the large wooden chalets. If you visit the small town of Brienz, you'll also enjoy dining at a lakeside restaurant and going to the Violin Making School. The water in the lake is extremely clean and popular for swimming during the summer.