WE KNOW THERE ARE QUESTIONS AROUND TRAVEL AMID THE CORONAVIRUS (COVID-19). READ OUR NOTE TO READERS HERE.
Whether you're on a transatlantic flight, an overnight bus journey, or train ride across Europe, packing the right snacks will help combat unexpected delays and tide you over on those long stretches between meals. On-the-go snacks need to meet a number of requirements — they must be lightweight, portable, and healthy if you're planning on staying on track with your diet at home. And by choosing versatile snacks that work well on their own or in combination with something else you may have on hand, you'll be blessed with more options. We've ranked the most popular travel snacks for you, so you'll know what to pick up for your next journey and never feel hangry again.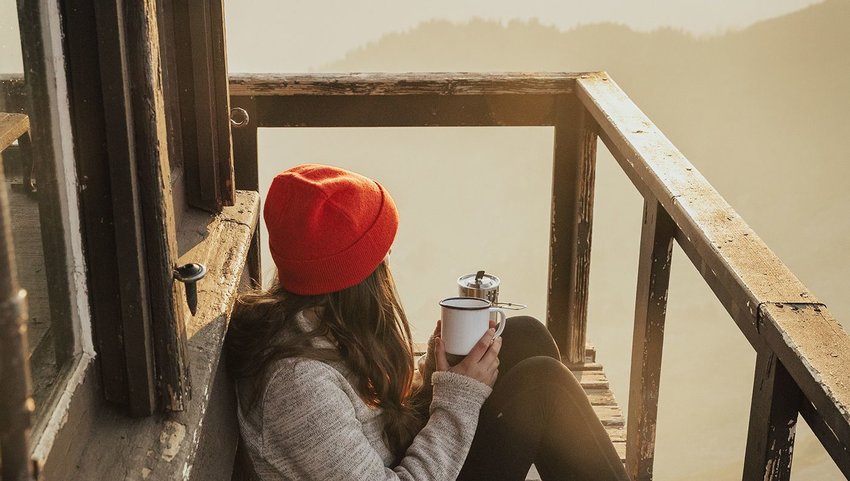 10. Quaker Rice Crisps
Made with whole grain brown rice and corn, Quaker Rice Crisps are a light snack to carry. Dress up the original flavored rice cake with some nut butter, fresh berries, and honey drizzle for a more decadent option or spread some creamy hummus on top for a subtle nutty treat. For the perfect, bite-sized, puffed round snack, go for the Quaker Crispy Minis, which come in a variety of enticing flavors. Choose the caramel crisps to satisfy your craving for sweetness or try the ketchup for an addictive, tangy experience.
9. StarKist Tuna Pouches
With 13 grams of protein per kit, tuna pouches by StarKist are easy to travel with and make a nutritious snack. Each thoughtfully designed package includes a 2.75-ounce can of tuna with six wheat crackers to pair, plus a mini serving spoon so you won't have to remember to pack one. Cycle through their repertoire of flavors, which include Southwest style, lemon pepper, and buffalo to keep things interesting, or stock up on the Thai chili-style tuna for a touch of heat and bold flavor. Since these pouches don't require refrigeration, just pop one in your carry-on and take off.
8. Wonderful Pistachios
As an excellent source of plant-based protein and heart-healthy fats, pistachios are a favorite among travelers. One serving of pistachios, which roughly equals one handful, yields six grams of protein, three grams of fiber, and 11 grams of healthy fat. Though they're best eaten raw, in the shell, and salt-free, Wonderful offers a few flavored pistachios to entertain your palette in both shelled and shell-free forms. Try their chili-roasted pistachios for a bit of spice or opt for their classic roasted and salted to throw into your trail mix or on top of your salad for extra crunchiness.
7. Kashi Pita Crisps
Kashi Pita Crisps are a versatile snack item that can be enjoyed on their own or paired with fruit, nut butter, or cheese slices for a more filling option. These crispy whole grain crackers are crafted with nutritious, plant-based ingredients and offer 10 grams of whole grains and five grams of fiber per serving. Free of any cholesterol and hydrogenated oils, Kashi Pita Crisps, which are available in whole grain and sesame or sea salt flavors, are a simple option for something savory.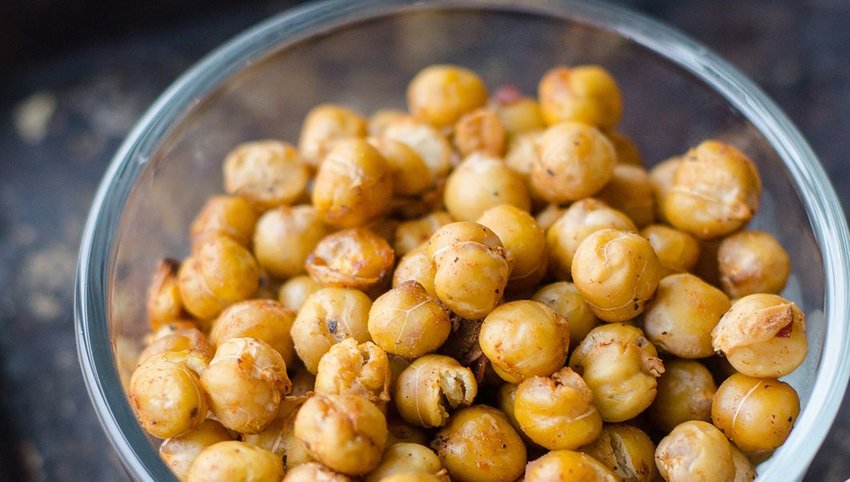 6. The Good Bean Roasted Chickpeas
Widely recognized as one of nature's superfoods, chickpeas are high in dietary fiber, protein, and iron ⁠— making you feel full for a longer amount of time. Hailing from California, The Good Bean sources chickpeas from family farms across America and gently roasts them until they have a satisfying crunch. They're then flavored with one of five tempting blends. Reach for the chili lime for a bit of zing or choose the classic sea salt, which can jazz up a boring salad or top off a bland soup.
5. Lärabar
Crafted entirely from plant-based ingredients, Lärabars are simple and wholesome. Each fruit and nut bar contains a maximum of nine ingredients for a naturally delicious snack — making them minimally processed, gluten-free, and certified kosher. Although Lärabar offers a peanut butter chocolate chip option, all bars are dairy-free since Lärabar sources vegan chocolate chips from their suppliers. These energy bars come in a variety of flavors including cherry pie, mint chip brownie, and lemon bar, and are easy to find in supermarkets and convenience stores, so you never have to go without them.
4. EPIC Beef Jerky
As a popular go-to snack on road trips, jerky is an excellent snack that's packed full of protein. While brands that endorse the use of MSG and sodium nitrate crowd the shelves of the supermarket, it's important to search for labels that contain all-natural ingredients. EPIC Provisions crafts travel-size meat sticks from 100% grass-fed and all-natural animal sources for a snack that's low in sodium. Try the habanero and cherry beef bar, which is slightly sweet from American cherries and features a spicy kick from the hint of habanero. If you're not into heavier jerky options like chicken, turkey, pork, or beef, EPIC also crafts a healthy salmon jerky option, which is guaranteed to provide you with enough energy to pitch tents and chop firewood.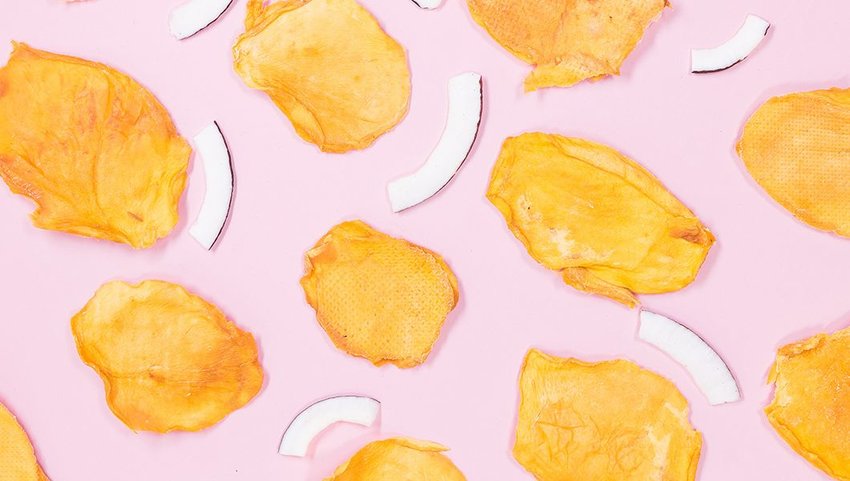 3. Peeled Snacks Dried Fruit
Tangy apples, sweet mangoes, and exotic pineapples are perfectly crisped for a high fiber and fat-free snack on the go. These naturally sweet, dried fruit slices by Peeled Snacks contain no added sugar, though they'll still satisfy your hankering for something sweet. Grown organically and free of GMOs, Peeled Snacks practices a strict farm-to-snack policy and the sole ingredient listed on the back of these pouches is 100% fruit. They even come packaged in tiny, 1.4-ounce bags that are easy to throw into your purse or carry-on bag.
2. Justin's Squeeze Packs
High in healthy fats and protein, travelers now have a way of transporting the ever popular and highly addictive peanut butter without having to lug around a full-sized tub of Skippy. These 1.15-ounce squeeze packs by Justin's come in under TSA's three-ounce liquid rule for carry-on bags, which means you can take these packets with you on your flight to dress up those boring apple slices. The pouches come in a variety of flavors that include cashew butter and honey peanut butter, but the almond butter is by far the favorite. Spread it on your crackers or squeeze some into your oatmeal. We won't judge you if you decide to devour the packets on their own.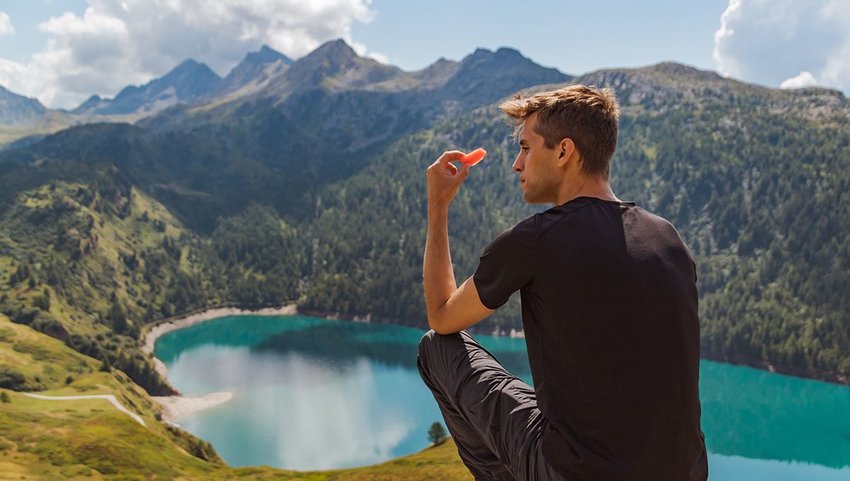 1. Vega Protein Snack Bars
Though granola bars are one of the easiest travel snacks, it's important to learn the ingredients that are in them. Made from a healthy blend of pea and brown rice protein, Vega's Protein Snack Bar line combines a healthy amount of plant-based protein and fiber without adding too much sugar. Because there's no better combination than chocolate and peanut butter, Vega's chocolate peanut butter snack bar tastes deceptively like a candy bar and packs in 10 grams of protein, four grams of fiber, and 11 grams of sugar in one crispy and chewy serving.