Europe's diversity manifests in all kinds of ways and drinks are no exception. No matter where you find yourself on this vast continent, here's what you should be drinking during cocktail hour according to our European guide to cocktails.
A Bellini From Harry's Bar – Venice, Italy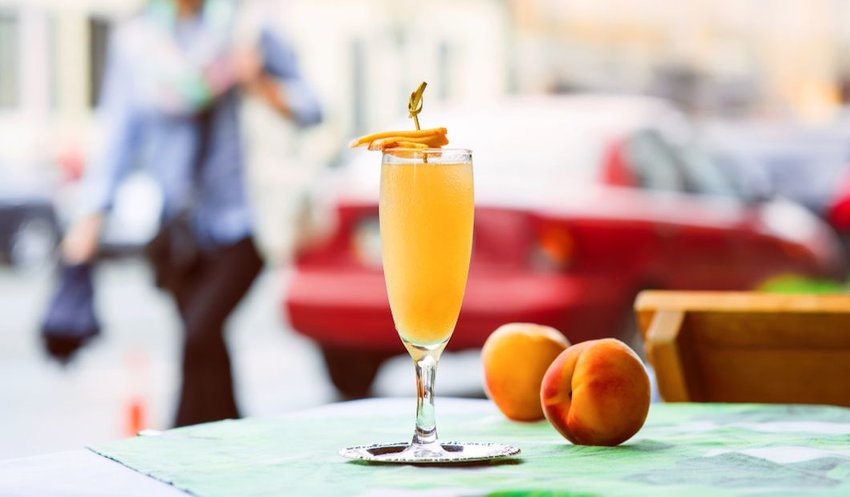 While an Aperol Spritz is possibly more fashionable these days and a Negroni gives it a run for its money, the quintessential Italian cocktail experience is surely drinking a Bellini at Harry's Bar in Venice. Invented by Giuseppe Cipriani in 1948, this classic cocktail combines chilled Prosecco, puréed peaches, and a dash of puréed raspberries. These ingredients give the drink its distinctive pink color, which was said to have reminded Cipriani of the toga worn by a saint in a painting by Venetian artist, Giovanni Bellini. A Bellini should be served in a tumbler and never a champagne flute. If you substitute champagne for Prosecco, you'll ruin the taste. The Italians really do it best.
A Glass of Pimms in Summer – England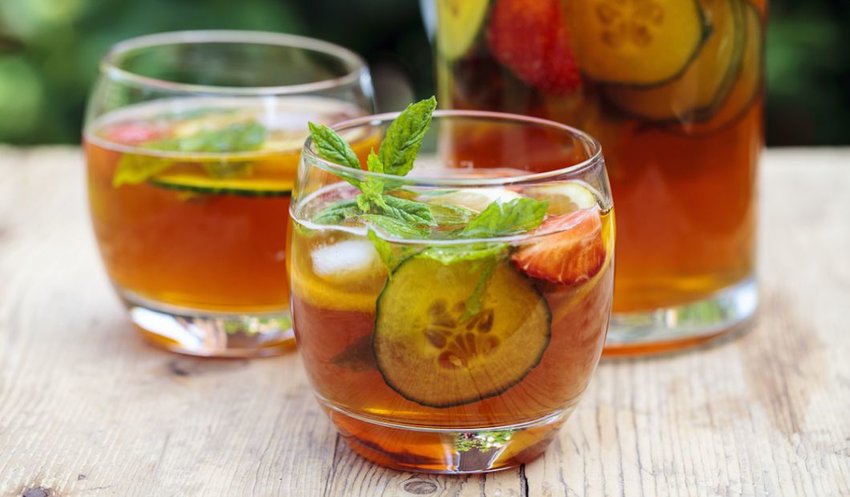 No drink is a perfect summertime sip quite like a jug of Pimms. At any of the Great British sporting events such as Wimbledon, the Royal Ascot, or the Henley Royal Regatta, the go-to drink is the same. James Pimm, who owned an oyster bar in London, created the recipe almost 200 years ago. From a gin base, he added herbal botanicals, caramelized orange and warm spices and called it the No.1 Cup. As a hot weather favorite, Pimms is traditionally served with lemonade and chopped fruit and garnished with a sprig of mint. Make sure you try it if you venture to England.
Glühwein at a Christmas Market – Germany or Austria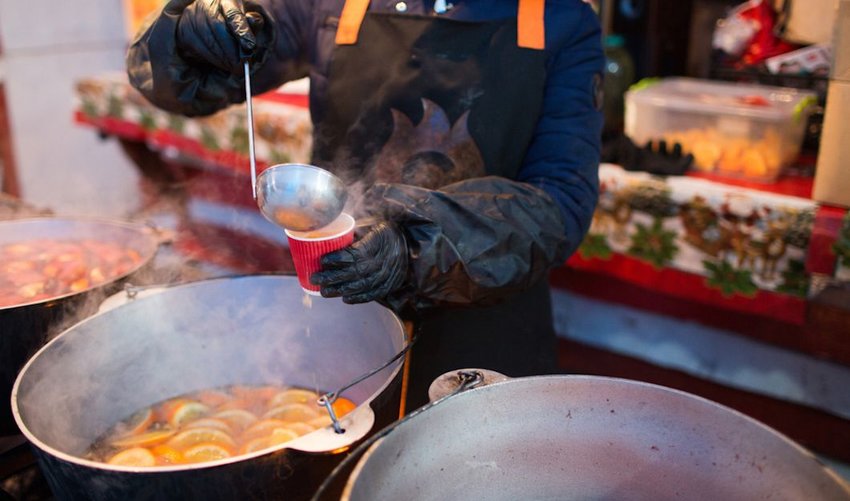 In winter, thoughts turn to keeping warm. Across central Europe — particularly in Germany and Austria — that's made considerably easier with a steaming mug of glühwein. This hot red wine drink is packed with flavor thanks to infused spices such as cinnamon and cloves, plus the addition of oranges and sugar. Grab a cup when strolling the charming Christmas Markets to keep your hands and insides warm. Scandinavian countries like Denmark also have something similar — known as gløgg. To their mulled wine, they add nuts, raisins, and other dried fruit, which is pre-soaked in alcohol to give it an extra kick.
A Mimosa at the Ritz – Paris, France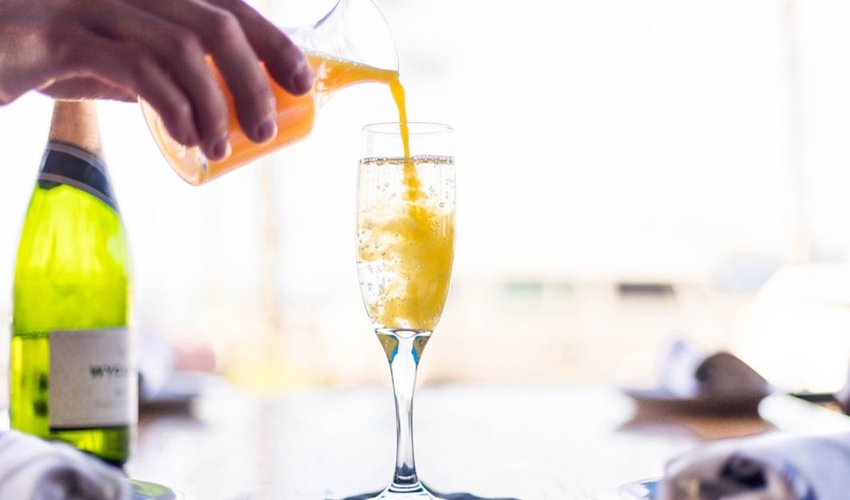 Created at the Ritz Hotel in Paris in 1925, a mimosa is made with equal measures of champagne and freshly-squeezed orange juice. It differs from the Bucks Fizz that debuted in London four years before only in that it is more diluted — making it a popular choice to accompany brunch. Pair a tangy mimosa with the glamor of the Ritz in the City of Lights, and you've got yourself a true Parisian fairytale.
A Black Russian at Hotel Metropole – Brussels, Belgium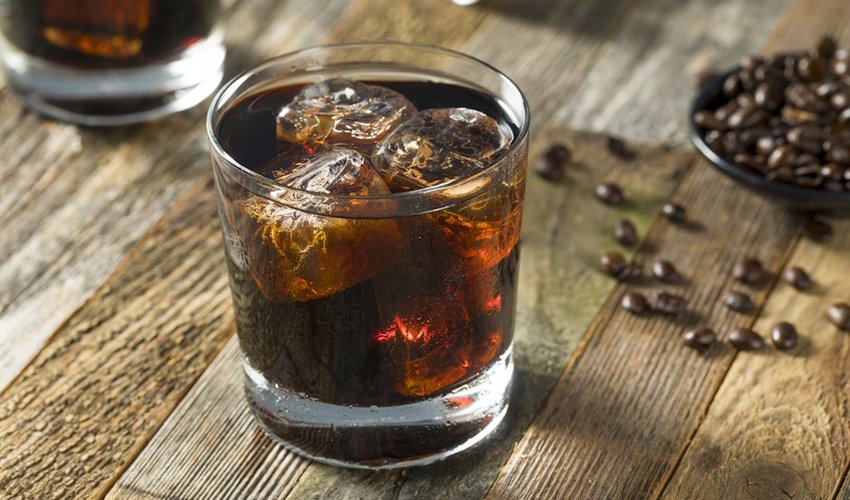 Another cocktail that was invented in a hotel bar is the Black Russian, a drink made with a delicious blend of vodka and coffee liqueur — traditionally Kahlúa. In the late 1940s in Brussels, the Metropole's bartender, Gustave Tops, created the drink in honor of the American ambassador to Luxembourg, Perle Mesta. The extravagant and generous diplomat was a popular socialite famed for her parties. Ironically, she didn't drink alcohol. Later, cream was added to the cocktail to create the White Russian.
A Glass of Sangria – Spain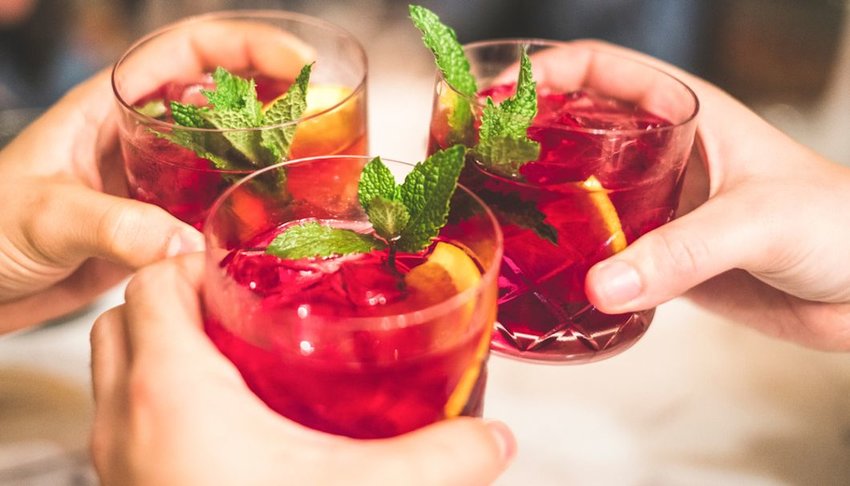 Sangria's popularity in modern times can be traced to the 1964 World's Fair in New York, when the Spanish pavilion promoted the drink to a North American audience. This potent red wine punch packed full of chopped fruit has been around for considerably longer — vines were a common sight throughout Roman times and a version of the drink existed back then. Traditionally, the red wine used is Rioja, but the name comes from a corruption of the Spanish word for blood — sangre. A slug of brandy is added to some homemade recipes, but to be sold as Spanish sangria, the European Union requires the alcohol must be less than 12% by volume.
A Brandy Sour at Forest Park Hotel  – Platres, Cyprus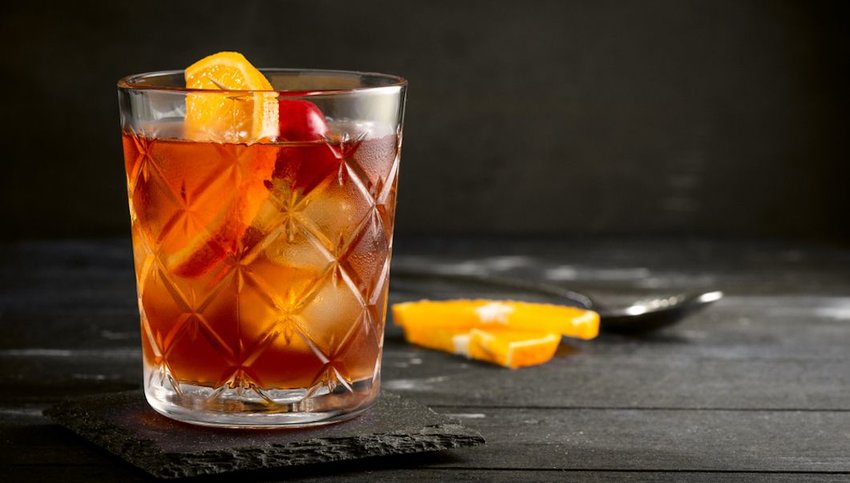 In its heyday, the Forest Park Hotel in Platres, Cyprus attracted the rich and famous and even royalty. King Farouk of Egypt was responsible for the drink that would become the unofficial Cypriot national cocktail — the Brandy Sour. The thirsty monarch, who was Muslim, demanded a drink that contained alcohol, but looked like iced tea — making it suitable for a teetotaler. Today, you can try one for yourself at the hotel's bar. It contains Cypriot brandy, a bitter-sweet lemon cordial, and a dash of bitters — all topped with soda water.