Everyone deserves to experience a moment of luxury and what better time to indulge than while traveling? You might squeeze in a night at a nice restaurant or a luxurious spa day on your vacation, but sometimes you want your whole trip to feel elegant and ostentatious. Even if you don't splurge on the more expensive options, sometimes just being in the presence of such splendor is enough to make your trip feel extra special. From dazzling architecture to opulent dining experiences and cultural extravaganzas, here are a few of the fanciest cities in the world.
Abu Dhabi, UAE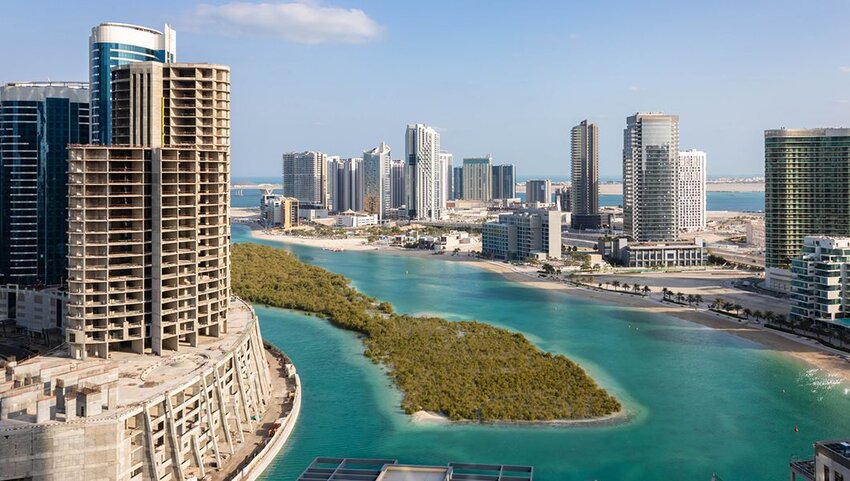 Like a jewel rising from the desert, Abu Dhabi has been the embodiment of luxury travel for decades. As the richest (and largest) of the seven emirates, Abu Dhabi offers a wealth of luxury options, such as spa treatments, including the famous 24k gold facial at the Emirates Palace Hotel. Admire the ceilings, painted every year in gold leaf, while sipping a golden cappuccino, 24k flakes sitting atop the foam. Abu Dhabi also boasts some of the most beautiful beaches in the UAE and the best way to experience them is at one of the city's glittering beach clubs. For a truly unforgettable experience, book your flight to Abu Dhabi with Emirates for the most ornate first-class experience in the skies.
Paris, France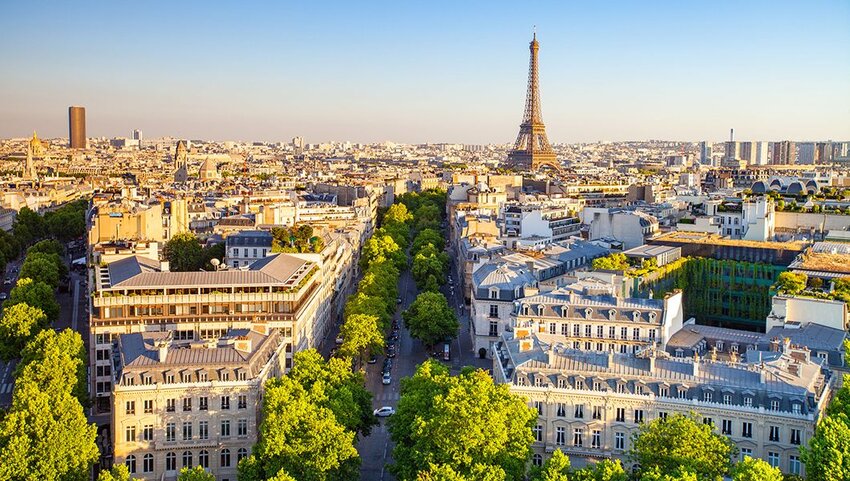 When it comes to elegance, Paris is truly unrivaled. Nowhere else in the world has the City of Light's charm and allure. Paris is dripping with luxurious elements, many of which won't cost you a dime — just a walk down the street will transport you to a time of opulence and grandeur, ushered in by kings and queens themselves. But beyond its glamorous atmosphere, Paris has plenty of high-end experiences on offer. When it comes to Parisian chic the pinnacle is a stay at Shangri-La Paris which features truly awe-inspiring views of the Eiffel Tower from a private balcony. Book a night at L'Opera Garnier, complete with reservations at Restaurant Le Meurice, if you can get one that is. If you're craving antiquated opulence, the Loire Valley is only a few hours away by car and is home to some of the most stunning castles in Europe.
New York City, USA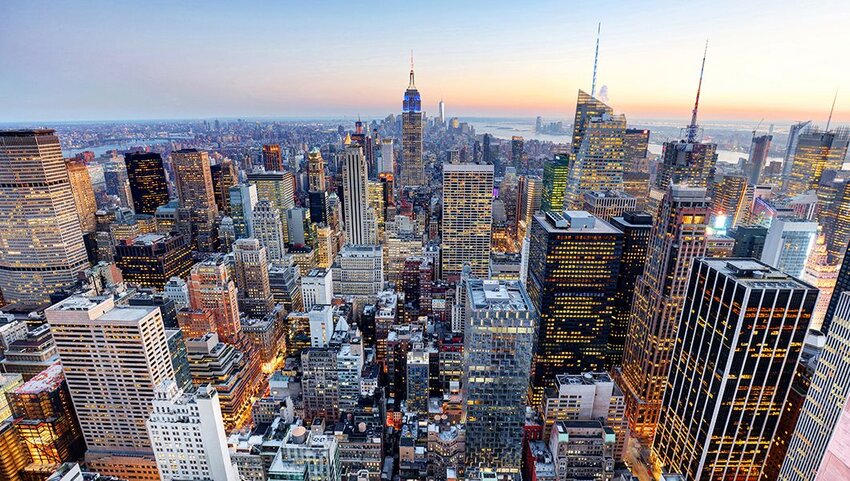 From lavish, 5-star hotels to haute couture fashion labels, New York City is the cream of the crop if you're in search of an indulgent destination. The Big Apple's hedonistic charms have been beckoning the rich and famous for well over a century and it feels as though the city was built on chic ideals. For the perfect, swanky NYC experience, stay at the Plaza Hotel, famous for its many movie appearances and glittering interior. A helicopter tour will not only give you a bird's eye view of the sprawling metropolis but will also have you envisioning yourself as a high-level executive. To cap off your opulent NYC experience, saddle up to the bar at The Campbell, tucked away inside Grand Central Station and with all the Art Deco trappings of an elegant bygone era.  
Singapore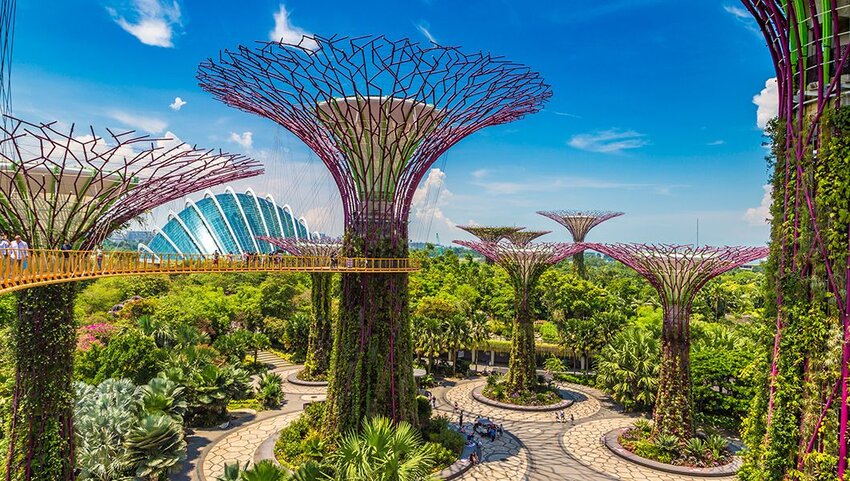 Fans of Crazy Rich Asians won't be surprised to learn that Singapore has one of the highest per capita GDP's in the world and all the trappings that come with it. Everywhere you turn, the Lion City seems to appeal to a posh crowd. You can't miss the sumptuous cuisine that Singapore has to offer. While visions of tantalizingly delicious Michelin-star experiences might be dancing in your head, there are countless inexpensive Michelin-rated hawker stalls that pack just as much of a punch. Perhaps one of the most famous luxury hotels in the world is at the Marina Bay Sands, perched above the iconic Gardens by the Bay. To top off your exquisite stay, take a dip in their rooftop infinity pool with views out over Singapore's skyline.
Monte Carlo, Monaco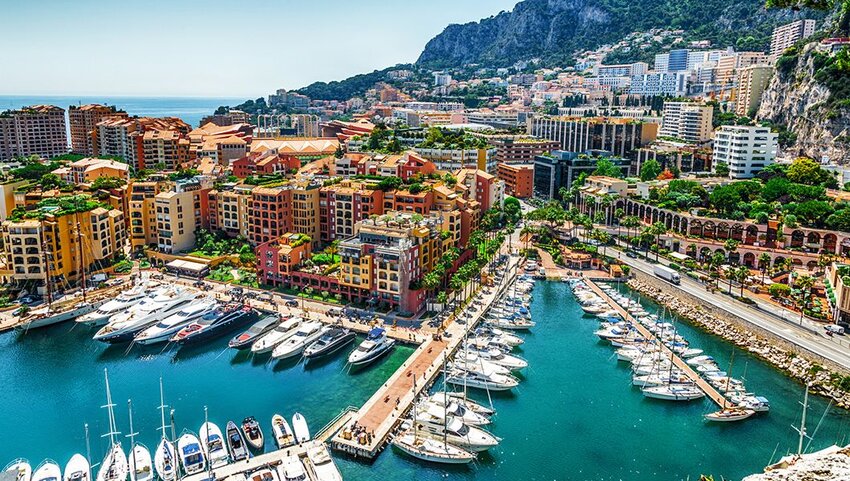 Tucked in an alcove of the French Riviera is one of the world's smallest and ritziest countries. Packed into an area of just two square kilometers, roughly 70% of Monaco's 38,000 residents are millionaires. Monaco is a principality, similar to a monarchy but overseen by princes and princess, a feature that only adds to the tiny country's debonair flare. To experience a taste of the good life, plan for lunch at the Monaco Yacht Club or hole up at the Hotel Metropole, located adjacent to the Monte Carlo Casino. For a front-row seat to Monaco's claim to fame, pretend you're a Formula 1 driver by taking a Ferrari for a spin down the infamous Circuit de Monaco. As the grande finale, sail into the sunset James Bond style on a luxury yacht charter and gaze into the azure waters of the Mediterranean.