Boasting 110 miles of Atlantic coastline, Nantucket is an idyllic enclave located off the coast of Massachusetts. As a premier vacation destination during the summer months, Nantucket offers beaches that are some of the best on the Eastern Seaboard. Whether you're looking to surf, spend time with your family, or get away from the crowds, here's your guide to the incredible beaches of Nantucket.
Children's Beach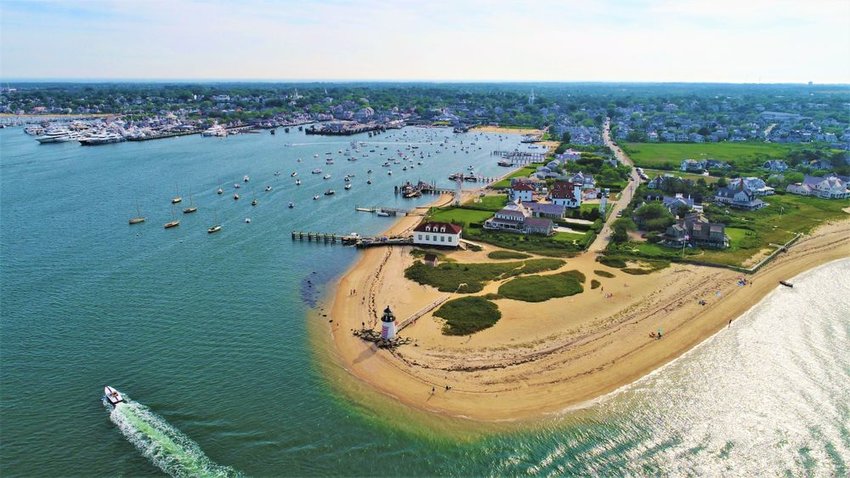 As a protected cove ideal for families, Children's Beach certainly lives up to its name. The beach is easy to access on a day trip to Nantucket and provides a picturesque view of the harbor.
Island Location: North Shore
How to Get There: Only a short walk from the ferry terminal, Children's Beach is located on Harbor View Way across from Steamship Wharf.
When to Go: If you have small children, the cove's gentle waters are ideal for a family outing on a summer day.
What to Do: The island's Culture and Tourism website provides a schedule of events including Sunday concerts, free movie showings, and group yoga classes.
Jetties Beach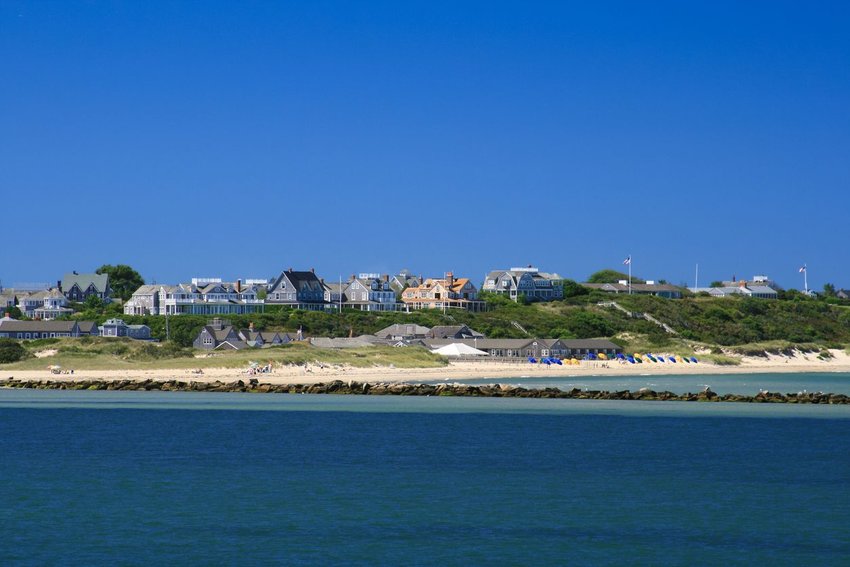 Another popular northside beach, Jetties Beach is a favorite amongst beachgoers looking for mild waves and a range of activities.
Island Location: North Shore
How to Get There: A mile from the ferry terminal, Jetties is a 20-minute walk or a five-minute bike ride from town. There's also a shuttle bus with numerous stops along the way.
When to Go: On a clear summer day, you'll have to get to the beach early for a parking spot.
What to Do: In addition to a playground and a skate park, Jetties has tennis courts, a volleyball net, and sailboats to rent.
Steps Beach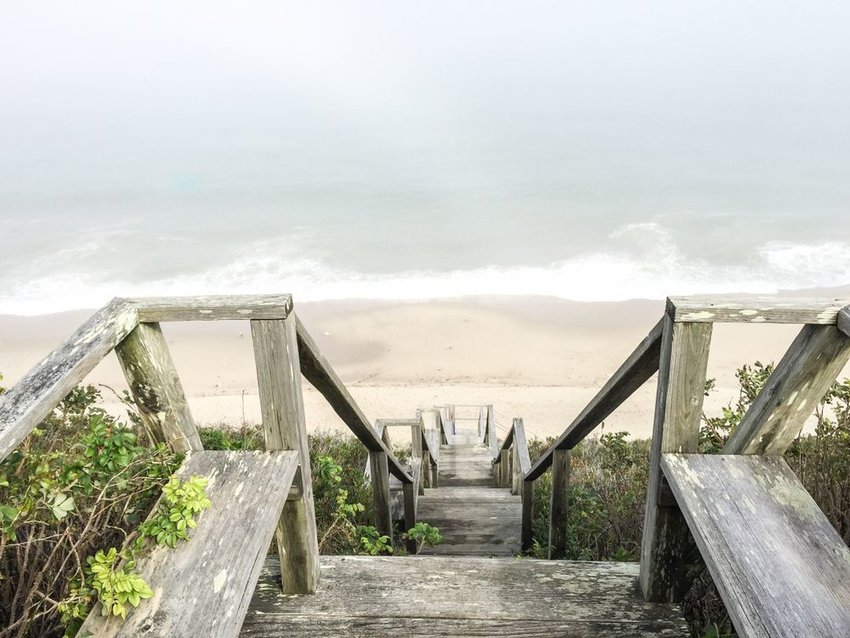 Slightly off-the-beaten-path, Steps Beach is not for the faint of heart. Beachgoers must descend many steep steps to reach this peaceful Nantucket oasis.
Island Location: North Shore
How to Get There: With no parking lot, walking or biking is the only way to see this beach. Access to the path can be found along Lincoln Circle near Cliff Road.
When to Go: Lucky nighttime visitors in late summer may witness bioluminescent creatures in the water.
What to Do: Descending the steep steps will bring you to a protected beach with views of Nantucket Sound. Don't forget to bring water for the walk back up.
Cisco Beach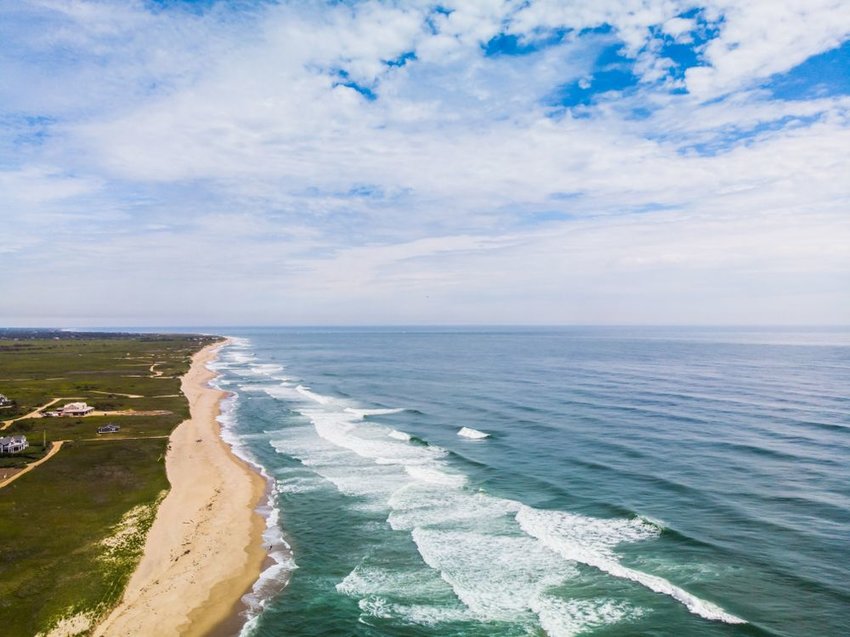 Big breakers on this rugged beach draw a surfing crowd, but the waves aren't recommended for small children or inexperienced swimmers.
Island Location: South Shore
How to Get There: Since parking is limited, take the Cisco Bike Path, which starts at the intersection of Milk Street and Hummock Pond Road and runs three miles to the beach.
When to Go: When the surf is up.
What to Do: Don a wetsuit, grab a board, and learn to ride waves at Nantucket Island Surf School.
Surfside Beach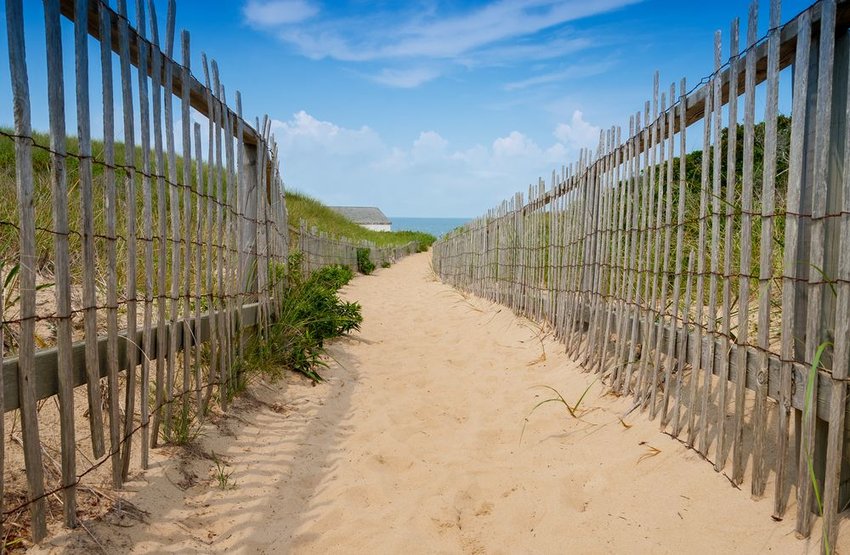 As one of the most popular beaches on the island, Surfside's pristine sand, beautiful dunes, and fun waves draw thousands of beachgoers during high season.
Island Location: South Side
How to Get There: The parking lot on Surfside Road only fits 60 cars, so plan on taking the shuttle service or riding your bike.
When to Go: July and August are primetime, but a warm day in September will be just as fun without all the crowds.
What to Do: Pack a boogie board, a beach chair, and a cooler of beer for a classic beach day.
Fisherman's Beach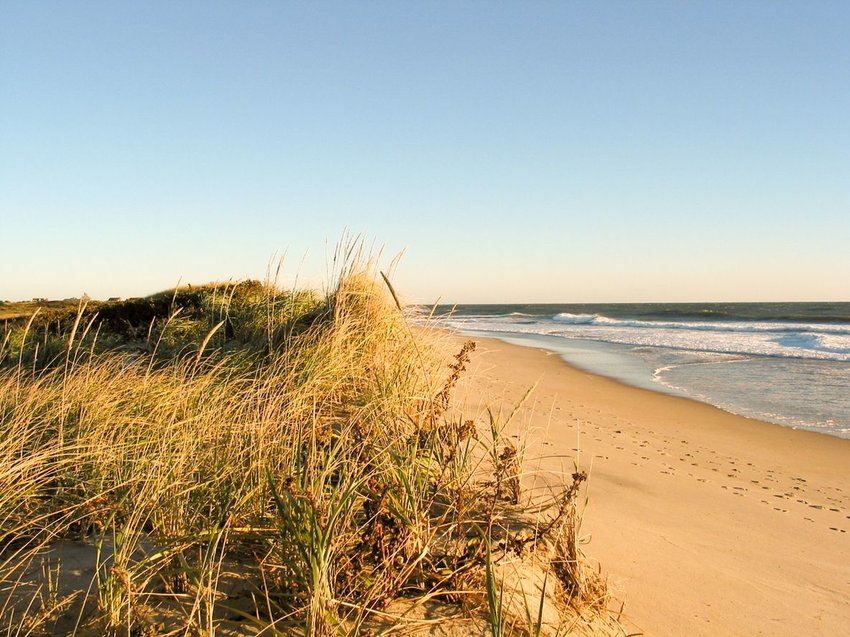 Not far from Surfside, Fisherman's Beach is an aptly named spot for anglers and locals alike.
Island Location: South Shore
How to Get There: There's a parking lot on Fisherman's Beach Road off of Nonantum. Wooden steps will lead you down to the waterfront.
When to Go: The broad, sandy shore is beautiful at all times of the day, but the evening is especially good for fishing.
What to Do: Bring your waders and try your hand at surfcasting.
Siasconset Beach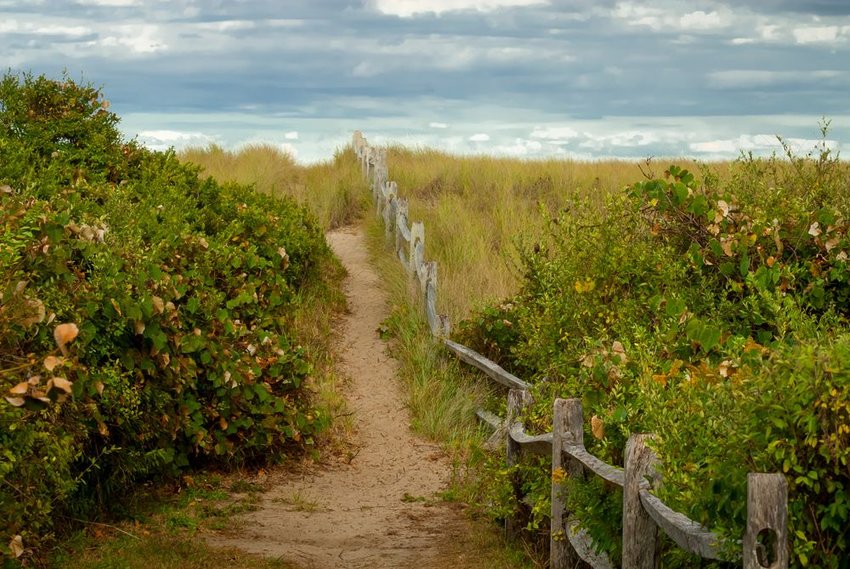 Known as "Sconset" to the locals, this eastern beach offers up all the beauty of Nantucket without the crowds.
Island Location: East Shore
How to Get There: Beachgoers can access Sconset by car, shuttle bus, or a seven-mile bike path that begins at the rotary traffic circle.
When to Go: The beach's access to the Atlantic is a recipe for rip tides and strong currents. Consider visiting on a cool summer day when an ocean dip isn't in order.
What to Do: Enjoy a leisurely stroll along the beach and keep your eyes peeled for seals. The nearby village of the same name is also worth exploring.
Madaket Beach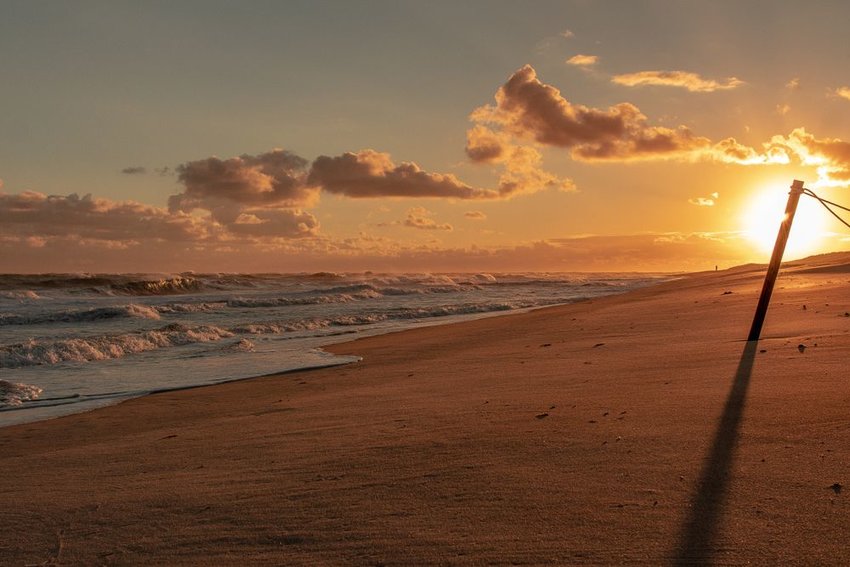 Situated on the western edge of the island, Madaket Beach is a popular spot for watching the sun go down.
Island Location: West Shore
How to Get There: Since parking is limited, try taking the bike path that runs alongside Madaket Road. Permitted four-wheel-drive vehicles are allowed to drive along the beach towards the western tip.
When to Go: The west-facing beach is known for its incredible sunsets.
What to Do: Pack a picnic and snuggle into the soft sand to watch the show.