Currently, there are 63 national parks in the U.S., alongside countless more national monuments, recreation areas, seashores, and historic sites overseen by the National Park Service. These protected spaces represent some of the most important natural and cultural landscapes in the country. When it comes to tourism, the Great Smoky Mountains National Park tops the list, receiving more than 14 million visitors in 2021. But other, no less spectacular parks, see a fraction of those numbers. If you want to head off the beaten path, here are the least visited national parks in the U.S.
Northeast Region: Shenandoah
There are just three national parks in the Northeast Region, with Acadia poised as the star attraction. Shenandoah in Virginia was the least visited, welcoming just shy of 1.6 million people in 2021 despite its proximity to Washington DC. To experience it, drive the Skyline Drive, a scenic byway that runs along the crest of the Blue Ridge Mountains. Watch the sunrise at Hazel Mountain or take in the view from The Point Overlook, where hills stretch endlessly into the distance. It's even better on foot: Shenandoah boasts more than 500 miles of hiking trails. Top picks include the challenging Dark Hollow Falls Trail which leads to a beautiful waterfall and the Upper Hawksbill Trail, whose reward is a panorama of Shenandoah Valley, Old Rag Mountain, and Betty's Rock from the summit of Shenandoah's highest peak.
Pacific West Region: North Cascades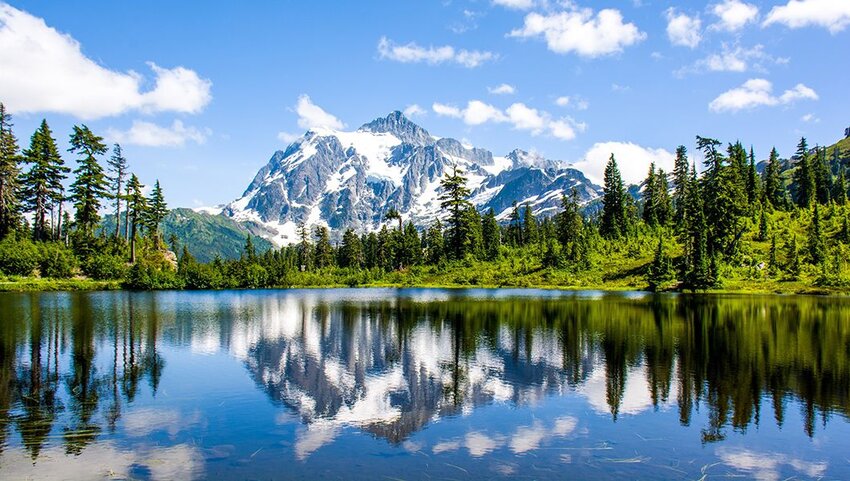 Setting aside the distant National Park of American Samoa, which welcomed just under 8,500 people in 2021, the least visited national park in the Pacific West Region was North Cascades in Washington state. Its surprisingly low headcount – 17,855 in 2021 – can be partially explained by a boundary quirk that places Washington State Route 20 (aka the North Cascades Highway) outside the park itself. Nevertheless, if you're keen to explore a pristine Alpine landscape, this national park's backcountry trails are a must for those who value solitude, peace, and tranquility. Snowcapped peaks and myriad glaciers rise above densely forested slopes, pretty rivers, and mountain lakes. Highlights include the Cascade Pass Trail which can be extended to reach the toe of Sahale Glacier.
Intermountain Region: Guadalupe Mountains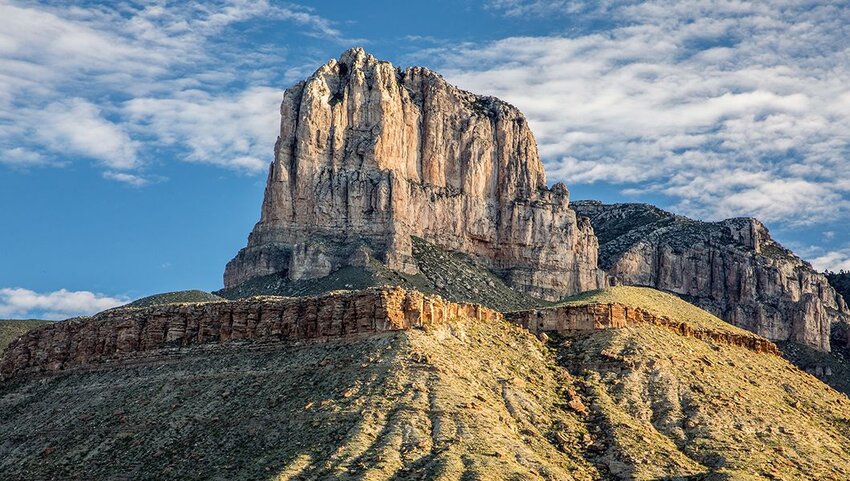 A national park that sees around 240,000 people per year might seem out of place in comparison to some of the others in this roundup. However, it's a disappointing statistic when compared to the 5 million visitors that pass through Utah's Zion or the 4.8 million that enjoy Wyoming's Yellowstone. Those who do visit this Texas national park won't find a scenic drive. Instead, this is a wilderness, a place characterized by desert, canyons, and dunes. Hikers can expect breathtaking views of the Guadalupe Mountains, the highest range in the state, which incidentally is also home to another underrated national park, Carlsbad Caverns, across the border in New Mexico.
Midwest Region: Isle Royale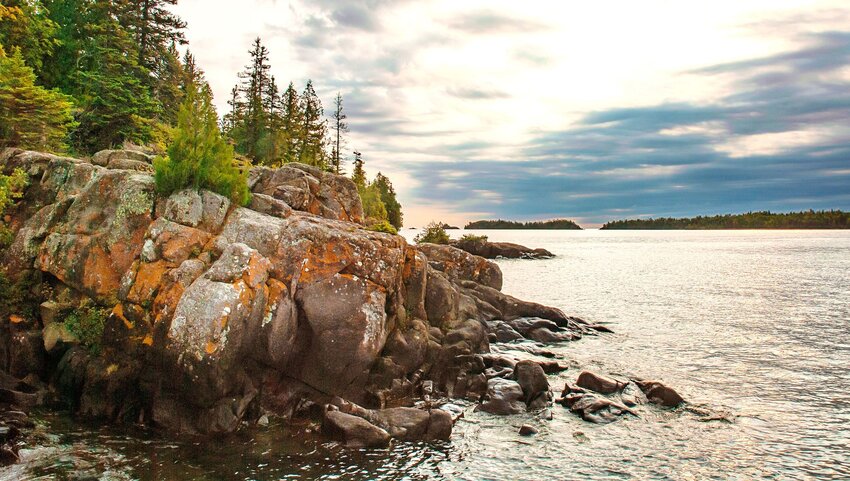 Isle Royale National Park comprises the largest island on Lake Superior and around 400 smaller islands and islets. To reach this traffic-free island wilderness, visitors must arrive by ferry, seaplane or private boat. Fewer than 26,000 people visited in 2021, but those who did were most likely lured by the park's remoteness and the opportunity to switch off from the pressures of everyday life. On the water, visitors can nose around coves and caves, fish, paddle or dive to shipwrecks. Meanwhile, landlubber backpackers and day hikers can explore the many trails that stretch from the island's two main settlements, Rock Harbor and Windigo. The Greenstone Ridge Trail connects the two, but there are plenty more scenic overlooks, lakeshore paths, and forested tracks to explore.
Southeast Region: Dry Tortugas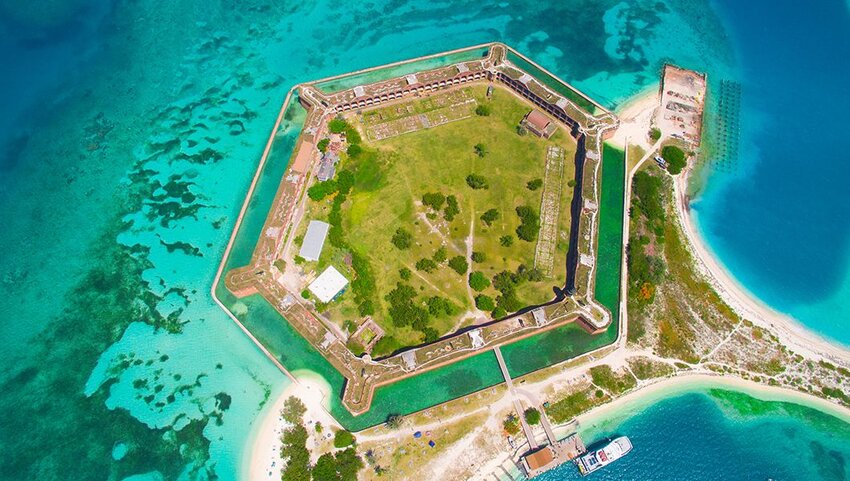 A paltry 83,817 visitors made it to the Dry Tortugas in 2021. But take into account its offshore location and that figure begins to make sense. Located out in the Gulf of Mexico, the park comprises Fort Jefferson and the seven Dry Tortugas islands. To reach it you'll need to board the ferry at Key West for the 68-mile journey to the dock at Fort Jefferson. Construction on this impressive fort started in 1847 but the structure was never completed. Offshore, its coral reefs provide a home for brightly colored reef fish as well as larger species such as shark, barracuda, and tarpon. You might also spot green, loggerhead, and hawksbill turtles. In winter, birdwatchers will be thrilled at the sight of the Sooty Tern colony on Bush Key, where upwards of 80,000 birds nest every year.
Alaska Region: Gates of the Arctic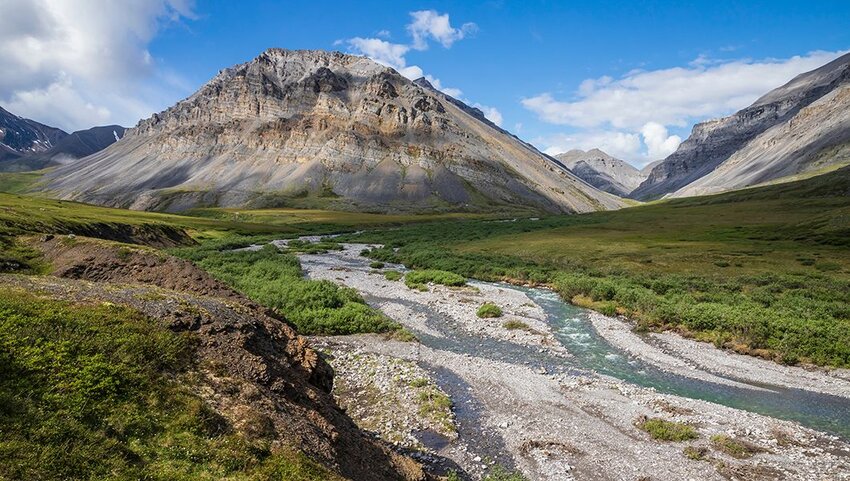 And then, of course, there's Alaska. In 2021, three of the state's national parks attracted fewer than 20,000 people each; even Katmai with its sockeye salmon-eating brown bears could only muster 24,764. Its vast size and remote geography make much of Alaska's territory tricky to access; where tourism is concerned, that can easily translate to lengthy trips and expensive transportation. The region's unpredictable weather also means the season is relatively short, with most tourists timing their visits between June and September. But if you can make it up here, you'll be blown away by what you see. In Gates of the Arctic, a park that's the size of Switzerland, ancient glaciers have carved majestic valleys now occupied by meandering braided rivers. This striking landscape of craggy granite peaks, alpine meadows, and expanses of tundra is home to an impressive array of wildlife: grizzly bears, wolverines, caribou, moose, and more. In 2021, a mere 7,362 people visited this remarkable place. Just think what a privilege it would be to count yourself among them.