Breathing in fresh, dewy air and listening to the sound of your boots thump while stepping over branches, rocks, and leaves are reasons why a walk through the woods brings nature-lovers joy. A third of the Earth might be blanketed in forests, but we guarantee a visit to these places will make you feel like you've been transported to another dimension. These are the most beautiful forests in the world.
Dragon's Blood Forest
Socotra, Yemen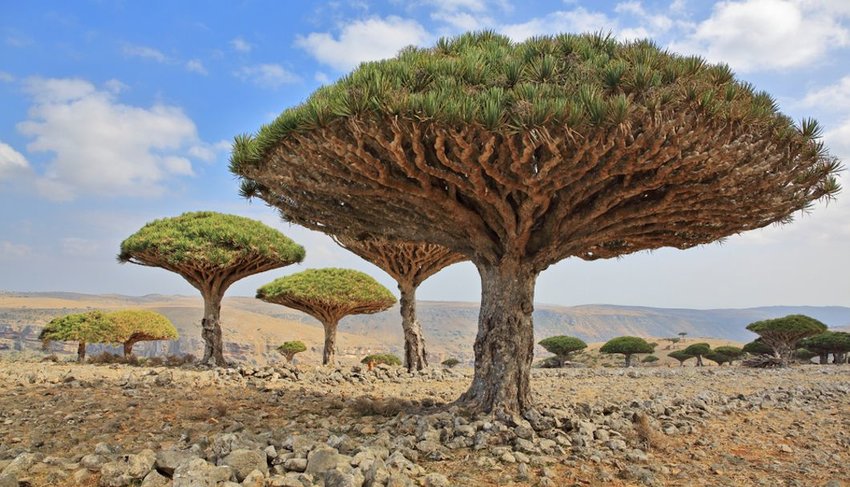 The remote archipelago of Socotra located 220 miles off the coast of Yemen is as exotic as it sounds. Known as the "Jewel of Arabia" and home to strange, umbrella-shaped dragon's blood trees growing atop granite massifs, Socotra is a long-lost ecosystem frozen in time. The place has been thriving for millions of years in the Gulf of Aden and hundreds of unique species and organisms can't be found anywhere else on Earth. The undeveloped landscape with its lack of roads and infrastructure makes the journey throughout Socotra an adventure in itself. Only those with an innate desire to see something truly unique make the voyage.
Redwood National Park
Humboldt County and Del Norte County, California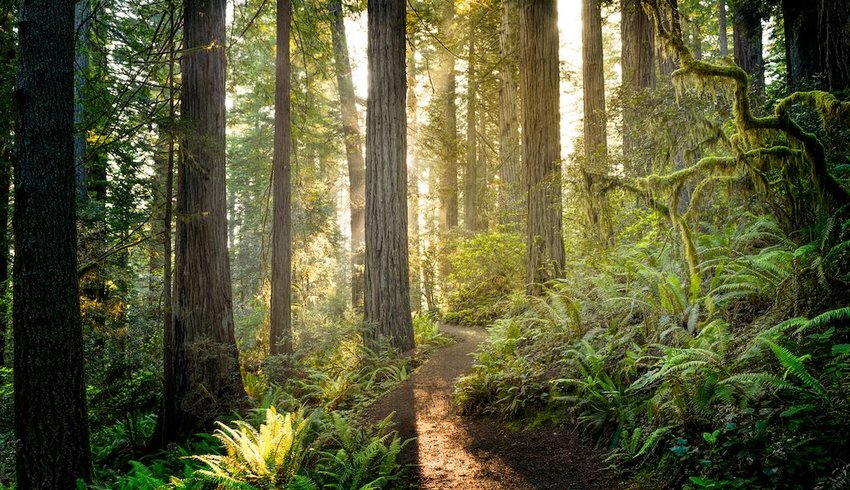 Redwood National Park dominates 200 miles in northern California, so it's no wonder this forest was named a UNESCO World Heritage Site and International Biosphere Reserve. This densely populated forest is home to almost half of the world's oldest redwoods — some of which reach heights of over 370 feet! Drive, walk, bike, or horseback ride along tree-lined trails of staggering size. Camp for the night, wake up, and do it all again. This is truly a forest you can happily get lost in.
Cocora Valley
Quindío, Colombia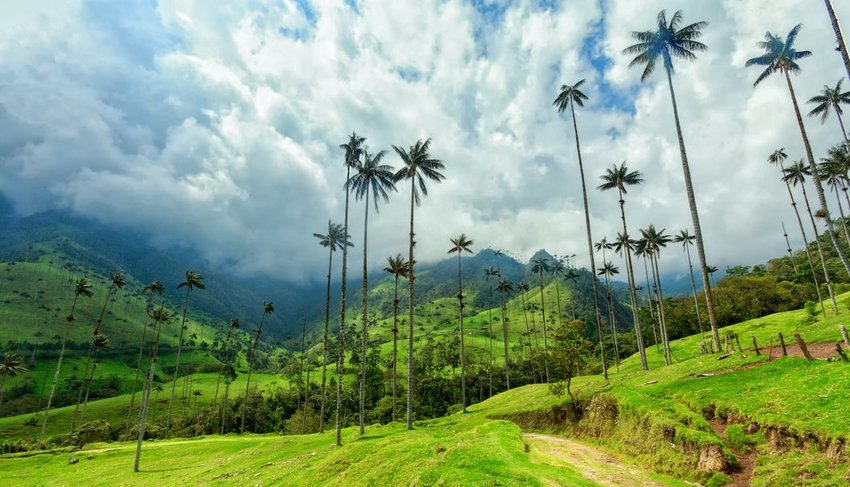 This plot of hilly terrain in the heart of Colombia is home to groves of the tallest palm trees on earth (the wax palm) that reach up to 197 feet tall. The lush landscape contrasts with the spindly palms that sway about in the low-hanging mist. This natural cloud forest fell under protection in 1985 after wax palms came to the brink of extinction. Cocora Valley is one of the few places in the world where you can find them. Bring your camera and strap on your hiking boots for a long stroll in this mystical forest.
Bwindi Impenetrable National Park
Kanungu, Uganda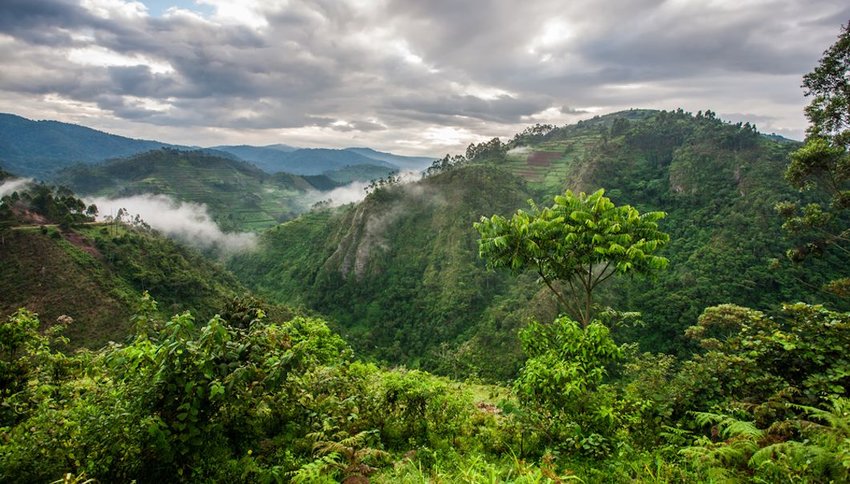 The highly-endangered mountain gorilla dwells deep in the densely forested terrain of Bwindi Impenetrable National Park in southern Uganda. Although trekking through the mountains and spotting one of the 400 permanent residents is the main draw, the rugged landscape is an awe-inspiring wonderland in itself. Perfectly pristine and rich in biodiversity, UNESCO proudly protects the 32,000 hectares of forest — declaring it a "superlative natural phenomenon."
Arashiyama Bamboo Forest
Kyoto, Japan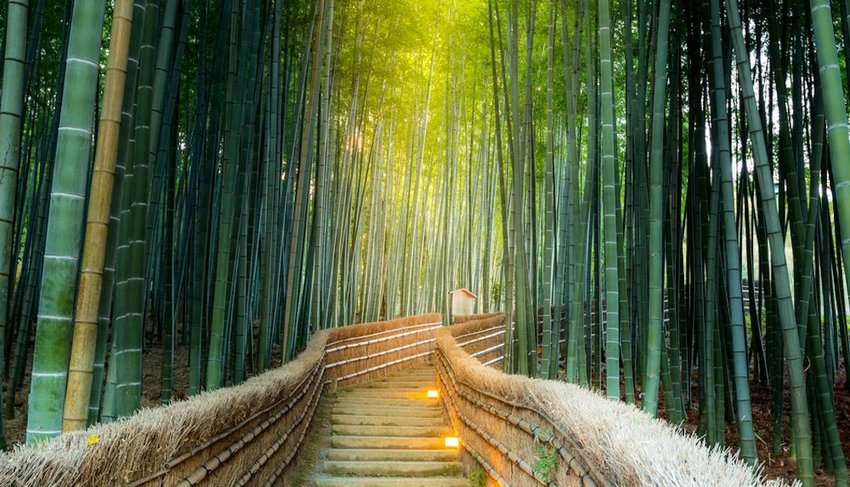 Barely removed from the bustle of city life swirling around its perimeters, the calming oasis of Arashiyama Bamboo Forest serves as a welcoming retreat from downtown Kyoto. The towering bamboo stalks sway gently in the breeze and generate a soft swishing noise. After wandering down "Bamboo Alley" and snapping that iconic walkway photo lined with soaring bamboo shoots, be sure to visit the Okochi-Sanso Villa. Once home to famous film actor Okochi Denjiro, the villa and surrounding gardens are now open for the public to admire.
Great Bear Rainforest
British Columbia, Canada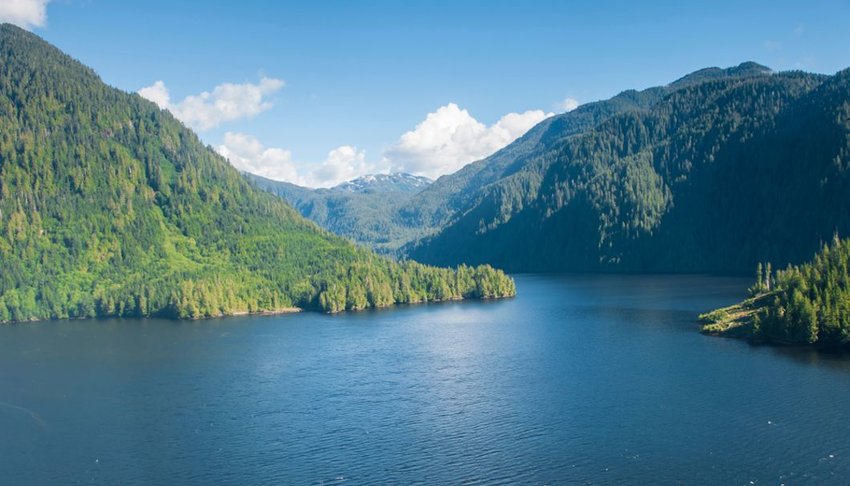 Consuming a significant portion of British Columbia's coastline, Great Bear Rainforest features diverse plant, animal, and marine life. With temperate rainforest fauna framed by mountains and fjords on either side, the ways to explore this vast nature preserve vary. Sailing, kayaking, whale watching, heli-hiking, and spotting the park's plethora of bears, wolves, whales, orcas, porpoises, and seals are just a few ways to enjoy the forest's breathtaking scenery.
Gorbea Natural Park
Basque Country, Spain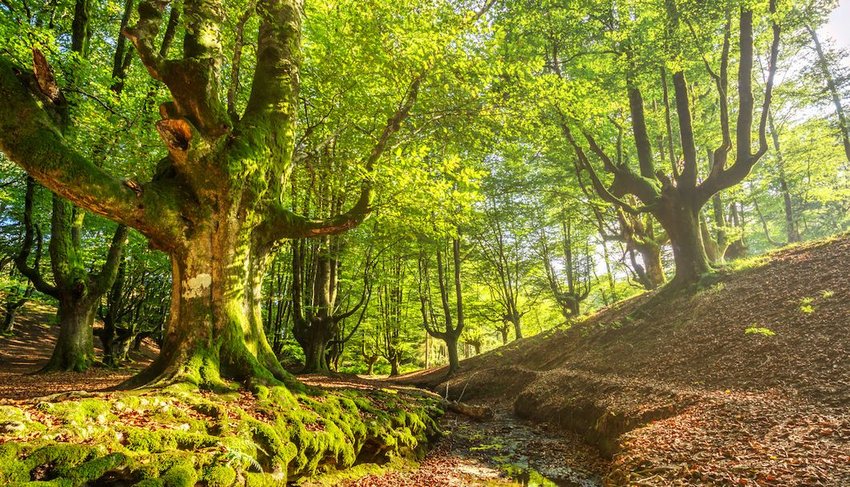 Gorbea Natural Park is a land of pure enchantment. From hidden waterfalls and dramatic sinkholes to mossy beech trees, this forest is Basque Country is worth finding. The scooped branches of beech trees stretch to reach the sky and their peculiar shape is due to the careful harvesting of beechnuts. The result is a Lord of the Rings-esque forest, complete with a babbling river that soothes visitors with a melodic soundtrack.