The cities of mainland Europe are littered with pretty squares. These plätze, piazzas, and plazas are lively places where people socialize at pavement cafés or come to shop at market stalls selling artisan produce. Their centuries-old buildings complement the cobblestones on which they stand, while their colorful paintwork lifts the spirits. If you're dreaming of a vacation, take a look at a few of the most charming European city squares to add to your itinerary.
Rynek Główny - Krakow, Poland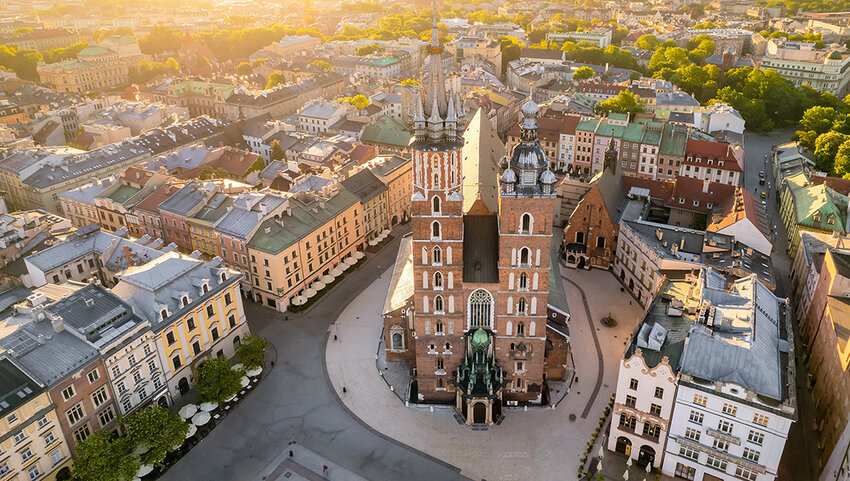 Rynek Główny is the focal point of Krakow's Old Town. It contains numerous historic buildings, including the Gothic St Mary's Basilica with its twin brick towers, the Town Hall Tower – all that's left of the city's 13th-century town hall – and the squat Church of St. Adalbert with its Baroque dome. Impressive though they may be, they're all overshadowed by the dazzling Sukiennice Cloth Hall. This Renaissance gem sits right at the heart of the square. It was built in the 16th century after a fire ripped through its predecessor and is adorned with galleries and gargoyles. Pavement café tables spill out from under its arches and provide the perfect spot for people-watching. The square is as delightful in winter, when a Christmas market draws crowds and a dusting of snow coats the ground.
Grand Place - Bruges, Belgium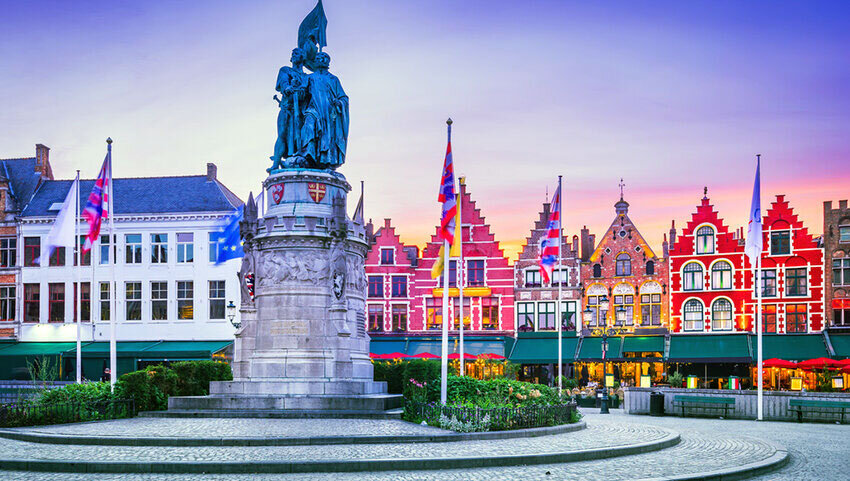 The Belgian city of Bruges boasts a charming main square, variously called the Grand Place Grôte Markt or simply Markt. A market has been held here for more than a thousand years. The square is dominated by the 272-foot-tall Belfry; climb the 366 steps of this medieval bell tower for the best view of the city. On Wednesdays and weekends, the city's carillonneurs perform concerts using the 47 bells of the tower's 18th-century Dumery carillon. Back at ground level, grab some steaming frites with a dollop of mayonnaise and stroll across to inspect the colorful gabled buildings which line the square. Don't leave without visiting theHistorium, where you can immerse yourself in the story of Bruges' Golden Age through the eyes of painter Jan van Eyck's apprentice.
Stortorget - Stockholm, Sweden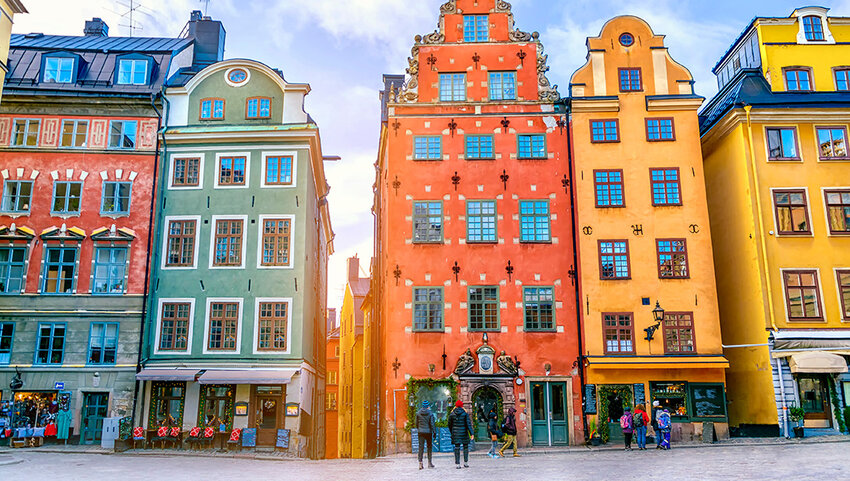 Stortorget, in the heart of Stockholm's Gamla Stan (Old Town), is a treat for all seasons. Wait staff set out rows of café tables in summer, while in winter a festive market takes their place. It's the oldest square in the Swedish capital, dating back to at least 1420. Of particular historical interest is the Grill House, constructed by a merchant called Hans Bremer. In the building next door, painted joists dating from the 17th century depict flowers, fruit, and animals. Stortorget's most imposing building dates from the 1770s and originally housed the Börshuset (Stock Exchange). The current tenant is the Nobel Prize Museum, boasting exhibits about peace, literature, economics, physics, chemistry, and medicine. In front of the museum sits an ornate well that, like the stock exchange building, was designed by Erik Palmstedt.
Plaza del Cabildo - Sevilla, Spain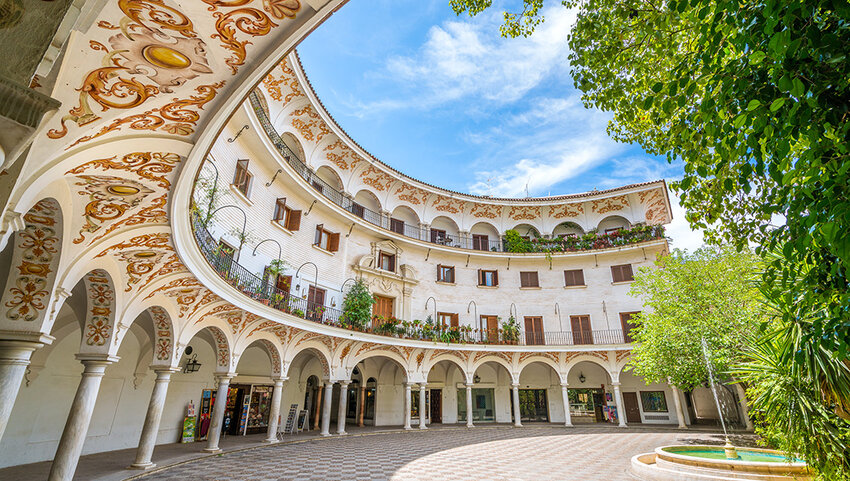 In the Spanish region of Andalusia, Sevilla's cathedral and its bell tower La Giralda draw the crowds. A stone's throw from these much-visited attractions is a charming little square that's often overlooked by tourists. Reached via a colonnaded arcade, the Plaza del Cabildo has a distinctive semi-circular shape. Pretty painted arches line both the ground and top floors. Facing these arches from across the square is a section of Sevilla's original 12th-century city walls, complete with crenellations. In front of it you'll find a delightful round fountain, softened by palms and other heat-tolerant trees. It's worth going just to shop at El Torno Pasteleria de Conventos de Clausura, a tiny candy store whose sweets and pastries are made by local nuns.
Piața Sfatului - Brașov, Romania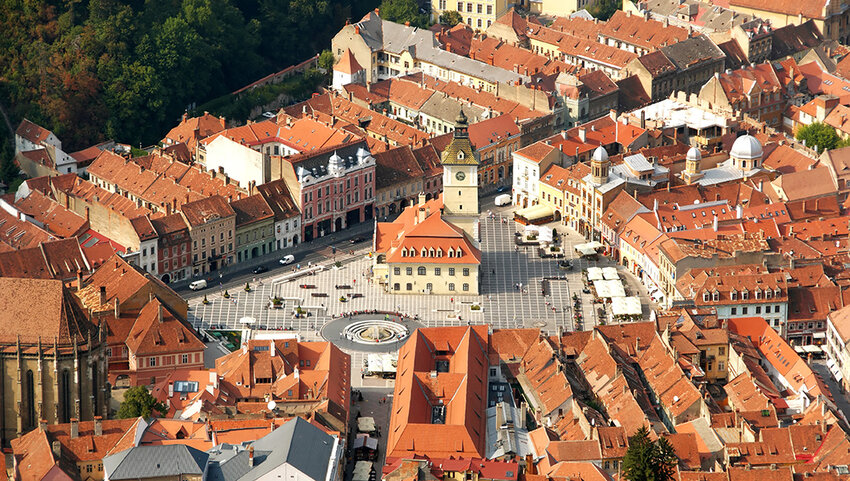 The old town of Brașov, one of the most important cities in the Romanian region of Transylvania, is dominated by a large square. Called the Piața Sfatului, it's the setting for the annual Youth Parade, where riders loop the square on horseback in a tradition going back more than a century. The square has at its heart what appears to be a magnificent church, but is in fact the Casa Sfatului. Until the late 19th century it served as Brașov's town hall but a few decades later it was threatened with demolition. Fortunately, the building was saved and is now a museum. The square's ample proportions means there's room for seasonal concerts and markets; a high concentration of cafés and restaurants around the edge means it's rarely quiet. And there is, in fact, a church nearby: the Black Church, one of the city's grandest and most famous places of worship.
Begijnhof - Amsterdam, Netherlands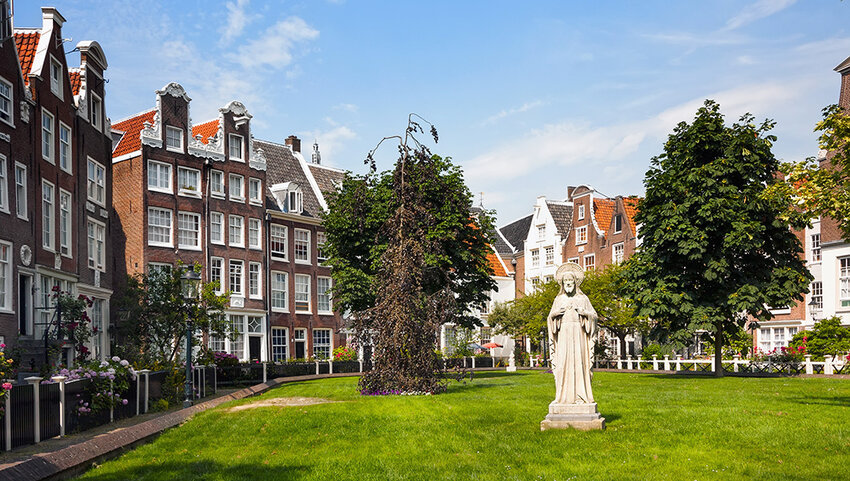 Serene Begijnhof was laid out in the 14th century, and is a well-preserved example of a hofje, the Dutch name for a courtyard surrounded by almshouses. These days, the traditional gabled houses that surround the square's grassy lawn are mostly private residences. In the past, however, they housed a community of beguines — religious women who lived life in accordance with the scriptures without taking vows as nuns would. This private place enabled them to retreat and reflect. Though the Begijnhof can get busy during the summer months, you'll find it peaceful on a winter's day, and the statue of Christ in the middle of the square encourages contemplation. Also of note is Het Houten Huys, one of only two wooden houses to survive in central Amsterdam. Record keepers estimate that it dates from 1528.
Piazza del Duomo - Amalfi, Italy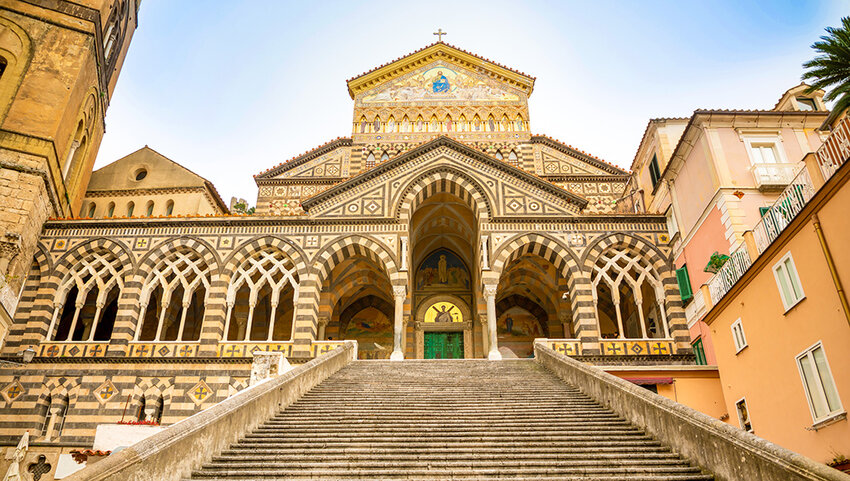 Tourists with their sights set on Amalfi think mostly of its striking coastline, but it's a good idea to leave the sea behind to explore the interior of this stunning region. Amalfi's Piazza del Duomo is one can't-miss spot. It's dominated by the Cattedrale di Sant'Andrea, whose extraordinary mosaics glitter when they catch the sun atop an eye-catching striped marble and stone façade. Below its steep flight of steps lies a charming square. Throughout the day and evening, the walls contain the chatter of those who come to eat and drink in its cafés. Try the local speciality, scialatielli pasta – it looks a little like spaghetti only shorter and fatter – and afterwards, a glass of limoncello, a lemon liqueur closely associated with this part of Italy. Grab something lemon-themed as a souvenir in one of several gift shops in the square before you make tracks for the ferry.