With deserts, marshlands, mountain peaks, forests, spectacular coastlines, and much more, the United States offers diverse natural landscapes from sea to shining sea. Hiking is the perfect way to discover some of the most gorgeous scenery in the country and there are endless miles of trails to choose from. The National Trails System alone covers 88,600 miles. We've chosen some of the most epic hikes to make your decision easier. They stand out from the rest with their unprecedented scenery, challenging routes, and mammoth distances ⁠— among other distinguishing features. So strap on your boots and get outdoors.
Kesugi Ridge Trail, Alaska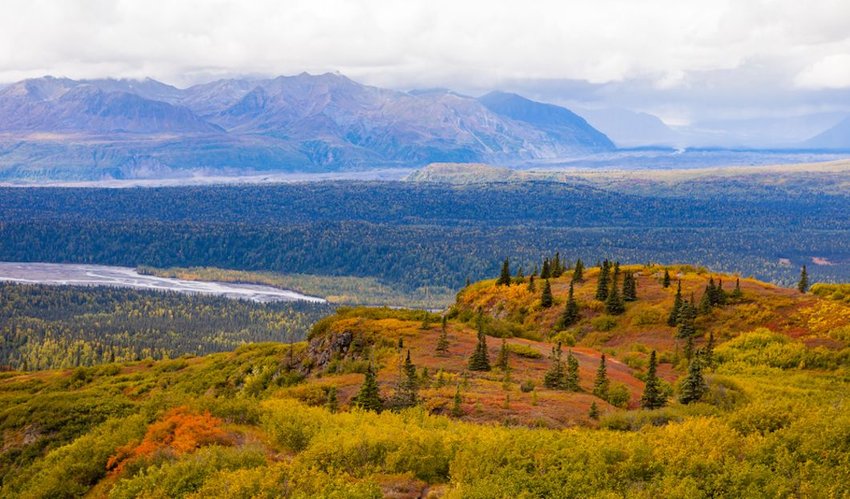 Alaska remains uncharted wilderness for many, but it's a state that presents boundless outdoor wonders for the adventurous. The Kesugi Ridge Trail runs alongside the Alaskan Range in Denali National Park and in the shadow of Denali itself (formerly Mount McKinley), which just happens to be North America's tallest peak. With steep climbs and boulder fields along the way, it can be challenging at times. Nevertheless, views of clear blue skies, blueberry fields, lush tundra, and snowy peaks are just rewards. There's four trail entry points located on the Alaska Highway, so you can customize your hike according to your time schedule.
Distance: 36.2 miles
Time: 2-3 days
When: July and August
The Long Trail, Vermont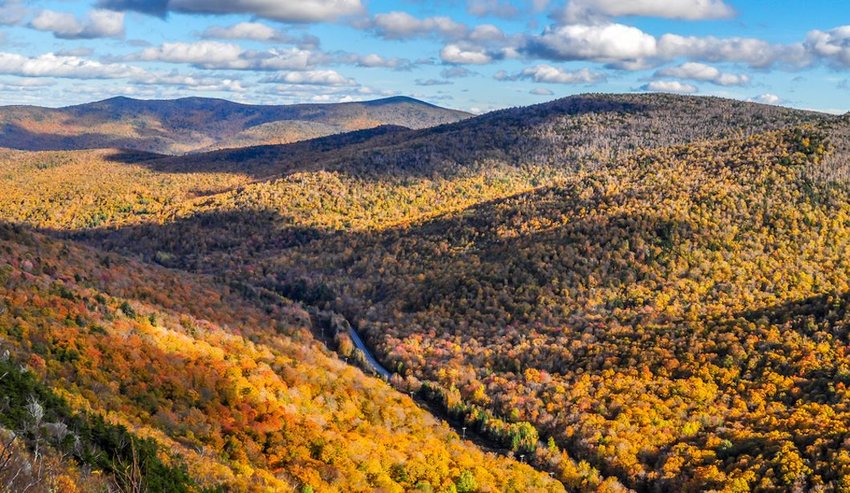 Fancy walking the entire length of Vermont on the nation's oldest long-distance trail? You can do just that on The Long Trail, but be prepared for a combination of muddy terrain, rocky landscapes, and multiple mountain ascents. There's 53 mountains on the trail, and more than half of them rise to over 3,500 feet. You'll cross areas of the beautiful forest-clad Green Mountains and join up with a section of the Appalachian Trail. Fall is also a fascinating season here when the quintessential New England foliage turns into dazzling shades of gold, orange, red, and yellow.
Distance: 272 miles
Time: 20 days
When: Spring to fall
Lost Coast Trail, California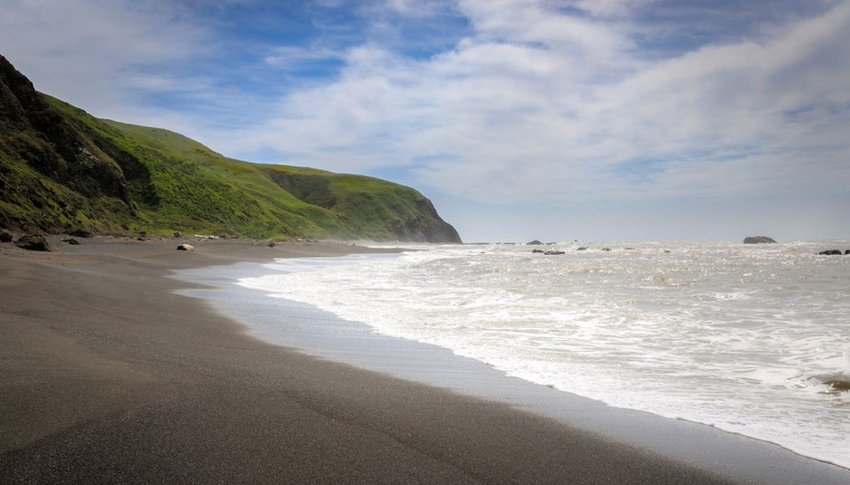 Lost by name and lost by nature, this trail includes one of the largest expanses of wild coastline in the country. Stretching from Mattole Beach to Shelter Cover, the hike includes mostly beach hiking, which requires careful planning to avoid being swept out by the tides. Pounding waves often create perilous walking conditions and can make beaches impassable. Time your trip well and you'll enjoy the striking contrast of an undeveloped coastline inhabited by colonies of sea lions and framed by forests decorated with wildflowers. Come on a weekday or in spring and fall to relish in the solitude.
Distance: 24.6 miles
Time: 3-4 days
When: Year-round
Olomana Three Peaks Trail, Hawaii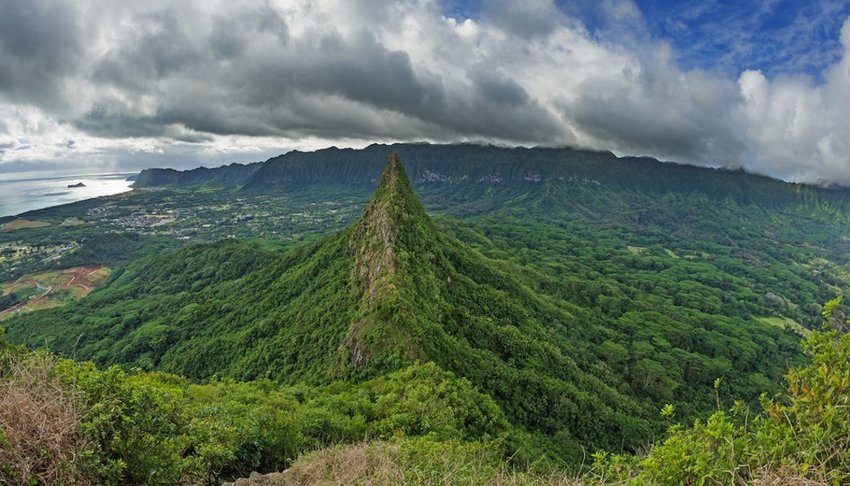 Towering above the windward side on the Hawaiian island of Oahu is Mount Olomana. Its three peaks were once part of the Ko'olau volcano. Climbing the peaks is a rite of passage for adrenaline junkies and requires a fair amount of grit, determination, and scrambling skills. Each peak gets progressively harder to climb and at times you'll be relying on old, frayed ropes tied to trees in order to hoist yourself up sheer ridges. There's a total elevation gain of 1,600 feet and the final push to peak three is up a narrow, 30-feet-tall cliff. Give yourself a rest at the top to enjoy the panoramas of Oahu's emerald green valleys, white-sand beaches, and wildflower meadows.
Distance: 4.5 miles round-trip
Time: 3-4 hours
When: Year-round
Pacific Crest Trail, West Coast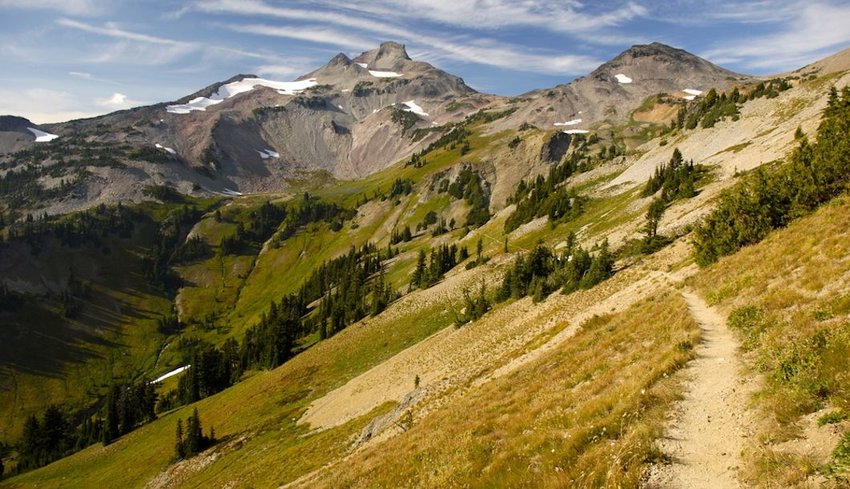 If you've got about half a year to spare, then you can hike your way through California, Oregon, and Washington to discover the great outdoors of the West Coast. If not, then you can pick your way along dozens of shorter subsections of the Pacific Crest Trail. The 211-mile-long John Muir Trail takes in national parks such as Kings Canyon, Sequoia, and Yosemite. Either way, you'll encounter jaw-dropping scenery of deserts, deep forests, the Cascade Range, and Sierra Nevada mountains. Do you have the stamina to become one of the 6,700 people to have completed the entire trail since records began in 1952?
Distance: 2,650 miles
Time: Up to 5 months
When: April to September
Tonto Trail, Arizona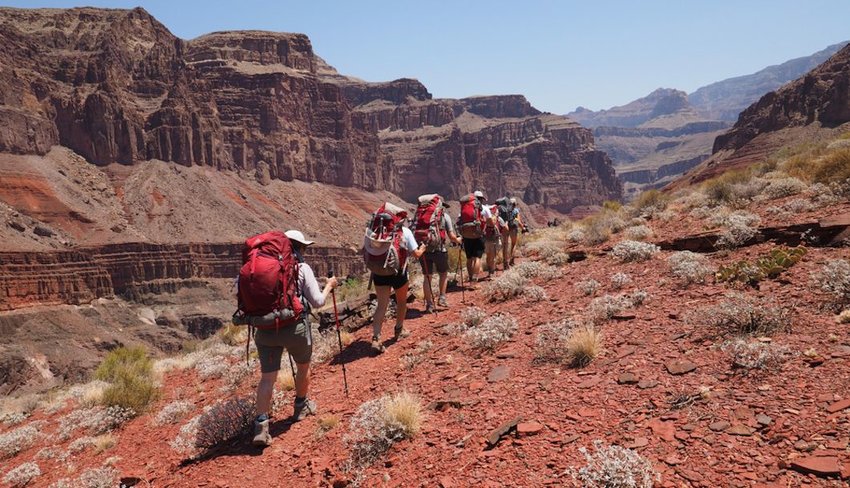 Located in the South Rim of the Grand Canyon is the longest continuous stretch of trail that arguably offers the best views of the canyon's dramatic red rock landscapes. This stark scenery is juxtaposed against the rushing brown waters of the Colorado River. Washouts and rockslides are common, therefore hikers should be adept at route finding. While the full length of the trail is passable, many use it to link up with rim-to-river routes such as the Bright Angel Trail and Hermit Trail. Avoid the months of July and August, unless you want to melt beneath the searing sunshine.
Distance: 95 miles
Time: 4-6 days
When: Spring, fall, and winter