Backpacking and staying in hostels is a fantastic way to travel, but sometimes it's nice to daydream about traveling in the lap of luxury. Staying at luxury hotels can be a pricey endeavor, especially those located in popular locations with tons of amenities. But when it comes to five-star accommodations, there are certain places that stand out above the rest, offering particularly lavish experiences accompanied by a hefty price tag.
From ranch-style abodes located in the beautiful landscapes to towering lofts with spectacular views, some of these special hotels are worth shelling out the extra cash. Here are six of the most expensive hotels in the United States.
The Ranch at Rock Creek — Philipsburg, Montana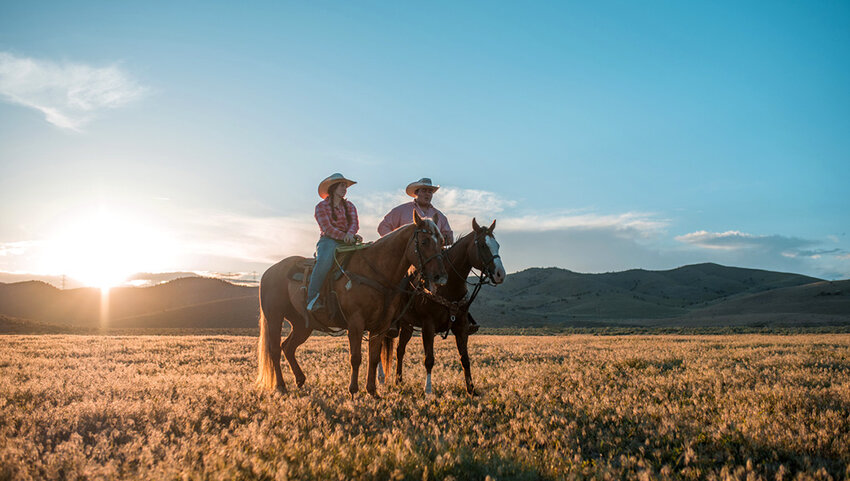 Set against the scenic mountains of western Montana, the Ranch at Rock Creek is among the more luxurious hotel experiences anywhere in the country. With 29 distinct accommodations that are priced at minimum $2,000 a night, you may initially balk at the sizable price tag. But the resort offers a stay well worth the cost, whether you find yourself in a rustic log cabin or inside a serene riverside abode.
The Ranch is located across 6,600 acres of untouched Montana wilderness, immersing each guest in the surrounding nature. Some activities offered include fly fishing, horseback riding, and cross-country skiing, depending on what time of year you visit. Many  of the accommodations are a history lover's dream. Some rooms are located in a converted 19th-century barn, while every residence is adorned with custom woven textiles created by skilled local artisans.
Twin Farms — Barnard, Vermont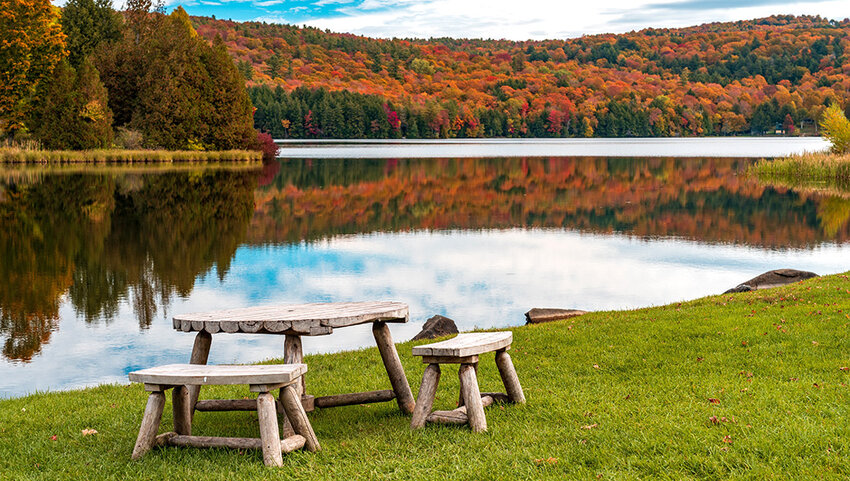 Barnard is a tiny town located in central Vermont that's home to Twin Farms, a scenic, inclusive resort nestled amid the beautiful New England countryside. Spanning 300 acres, the property includes 28 individually designed rooms including eight treehouses located deep in the woods, as well as 10 freestanding cottages with roaring fireplaces and screened in porches. This wide variety of residences ensures no two guests will have an identical experience.
While each accommodation is likely to run you several thousand dollars, you get what you pay for and then some. Guests are treated to homemade breakfasts and farm-to-table dinners utilizing locally grown fare. Each room is also outfitted with museum-quality art, leaving you feeling awe-inspired from the moment you wake up. Autumn is a particularly stunning time of year to visit Twin Farms, as the entire property is surrounded by stunning fall foliage that only adds to your stay.
Rancho Valencia Resort & Spa — Rancho Santa Fe, California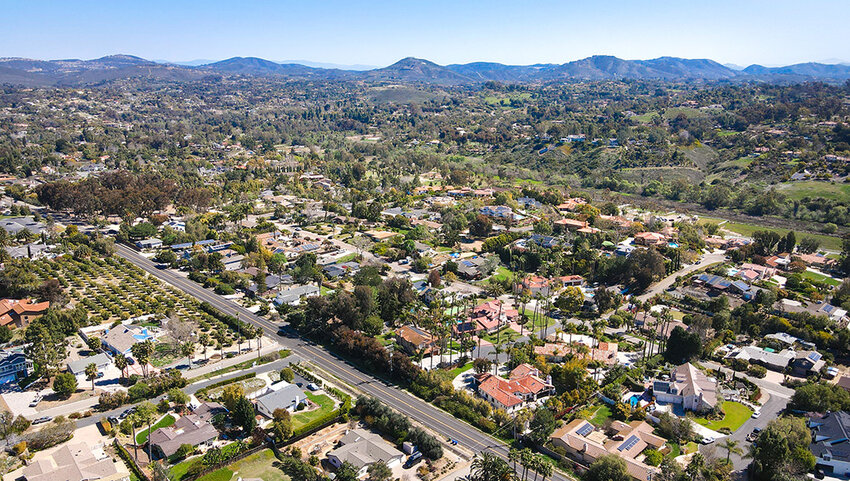 Rancho Valencia Resort & Spa is among the most desirable hotel stays in southern California. Located a few dozen miles north of downtown San Diego, this majestic escape will run you just under $1,000 a night, though that number skyrockets on more desirable dates. But with 49 hacienda-style suites, it's well worth paying the big bucks, as you're guaranteed to experience relaxation on an unparalleled level.
The resort provides a wide variety of activities such as use of its 18 tennis courts, plus free access to high-quality golf clubs. There are also two pools on site, one of which is for adults only, ensuring peace and solitude. The hotel offers a wide variety of inclusive packages from those revolving around romantic getaways to spa experiences.
Four Seasons Resort at Walt Disney World — Orlando, Florida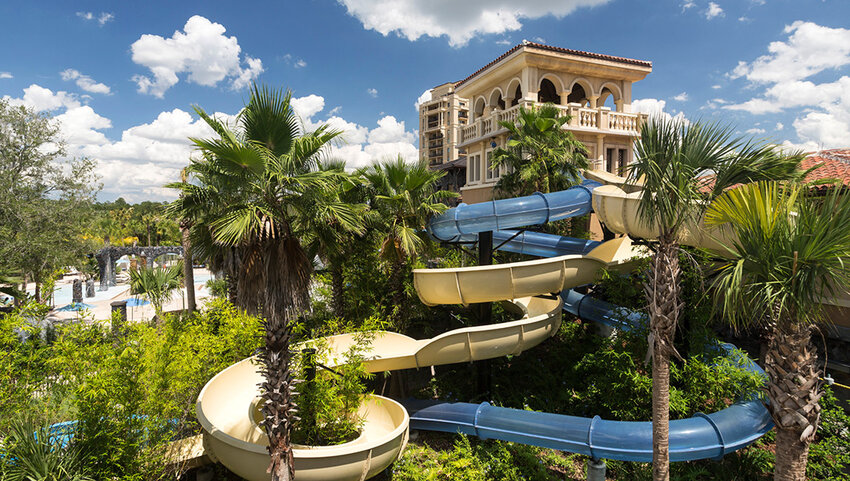 Walt Disney World is among the most popular destinations anywhere in the country, so it makes sense that the Four Seasons Resort in Orlando would be among America's more expensive hotels. Located just north of the main amusement park, this hotel costs at minimum $1,000 per night, which is a small price tag to pay for the true Disney fanatics out there.
Given its proximity to Walt Disney World, the hotel offers ease of access to the many rides and attractions. But there are plenty of special experiences to be had on hotel grounds as well. Don't be surprised if some Disney mascots pay a visit, and be sure to watch the fireworks from the hotel's Michelin-starred rooftop steakhouse. The resort also includes a five-acre waterpark known as Explorer Island, where guests can take a relaxing dip, or experience thrills sliding down a 242-foot-long water slide.
SKYLOFTS at MGM Grand — Las Vegas, Nevada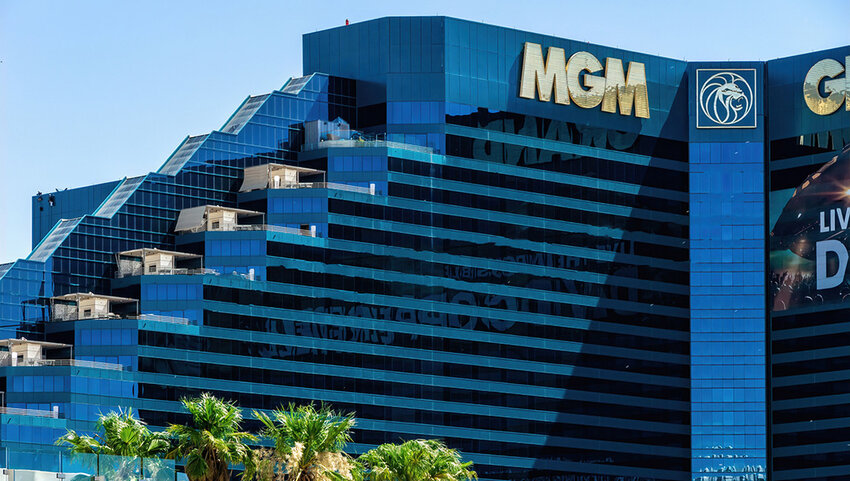 Las Vegas is all about glitz and glamour, and there's no better way to embrace that lifestyle than by staying at the SKYLOFTS at MGM Grand. The hotel is located just off the Vegas Strip, with rooms costing as high as $3,500 per night. Despite the convenient proximity to downtown Vegas, you'll have a hard time leaving the room, which offers each guest the chance to be pampered in a luxurious environment.
The hotel offers 24-hour butler service to each guest, as staff caters to your every need. Each loft room also comes with an infinity tub and immersion shower, providing the chance to take a private, relaxing soak for as long as you desire. On occasion, the lobby of the hotel transforms into one of the most exclusive lounges in all of Las Vegas, serving up decadent craft cocktails poured by trained mixologists. That's far from where the indulgence ends, as the SKYLOFTS offer a menu of tasty treats that are available 24/7.
Lotte New York Palace — Manhattan, New York
Located in the heart of New York City, the Lotte New York Palace is mere steps from iconic Midtown landmarks such as St. Patrick's Cathedral and Rockefeller Center. As you may imagine, this convenience comes at a price, with the penthouse suite costing as much as $15,000 per night. Those who can afford the suite are in for an absolute treat, as the private room covers 5,000 square feet of space and includes its own personal gym, library and rooftop terrace.
Even if you're not staying in the suite, the hotel is among the most elegant in all of New York City, with each palatial room boasting ornately designed furniture. The hotel also includes a wide variety of dining options, from upscale restaurants to boutique bakeries. One of the most beautiful aspects of the Lotte New York Palace is its stunning courtyard with private seating. The courtyard is a particularly magical place each holiday season, as it's decorated with sparkling Christmas decorations that make the hotel among the top attractions anywhere in the entire city.