World Heritage Sites are designated by UNESCO for having historical, cultural, scientific, or other forms of significance that provide outstanding value to humanity. There are currently 1,154 such sites across 167 different countries, with Italy boasting the highest concentration, home to nearly five dozen.
Each year, UNESCO meets to determine which places will be added to its list of World Heritage Sites, and the most recent group of inductees includes 34 new spots, from prehistoric sites to remarkable works of art. You might even want to plan your next trip around the latest and greatest, including these.
Padua's 14th-Century Fresco Cycles
Padua, Italy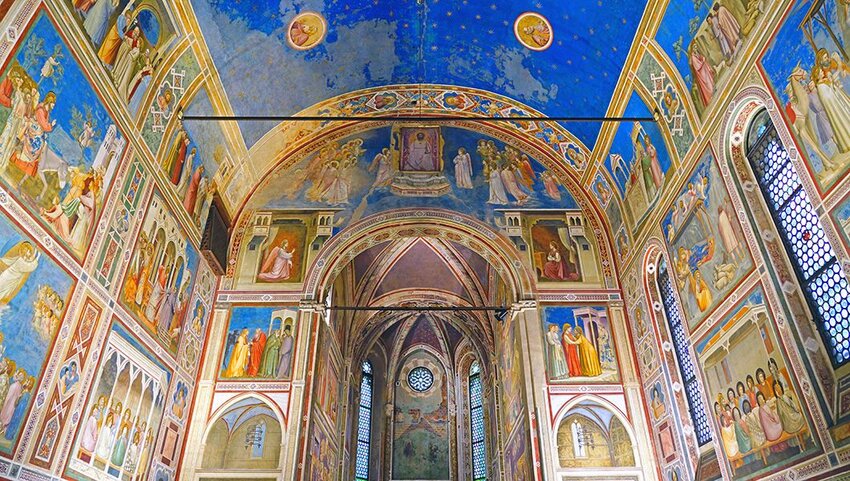 Italy is renowned for its works of art, from the Renaissance masterpieces of Florence to the Romanesque pieces of the ancient Roman Empire. But perhaps nowhere else in the world are there so many stunning and prolific frescoes, a type of mural created on wet plaster. UNESCO decided to celebrate several 14th-century frescoes found in the historic city f Padua in northern Italy, which lies west of Venice on the river Bacchiglione.
The listing includes eight secular and religious complexes with stunning murals and frescoes created by different artists, including famed Florentine artist Giotto. Painted between 1302 and 1397, they reveal the style of the times and how fresco art was developed as a form of creative expression during the period.
The Works Of Jože Plečnik
Ljubljana, Slovenia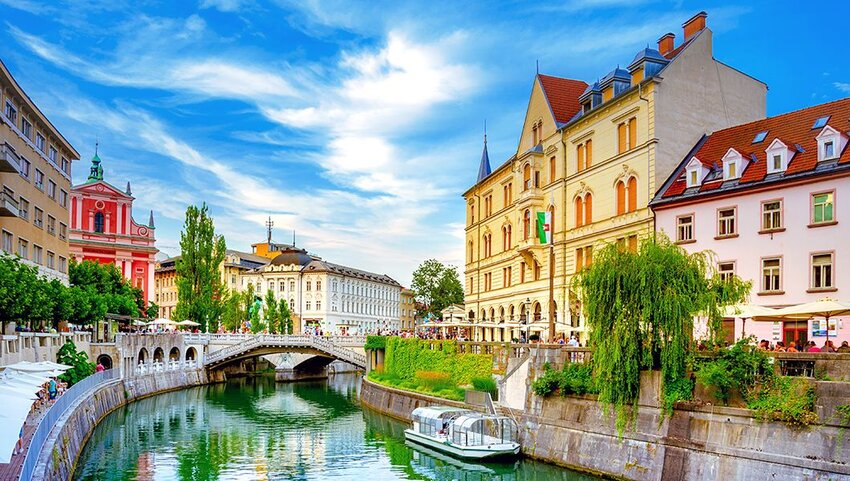 Ljubljana is known for its fairy-tale good looks, complete with a hilltop castle and picturesque bridges that cross the Ljubljanica River. Around nearly every corner there's a building designed by architect Jože Plečnik who shaped the city with his grand designs, similar to Gaudi's influence in Barcelona. From churches to museums and bridges, UNESCO has recognized his work as "Human Centered Urban Design."
Plečnik was most active between World War I and World War II, and was responsible for changing the identity of the Slovenian capital. Some of the finest examples of his work include the covered riverside market buildings, the National and University Library, and the Triple Bridge, a group of three bridges that link the historical medieval town to the modern city.
Ivindo National Park
Gabon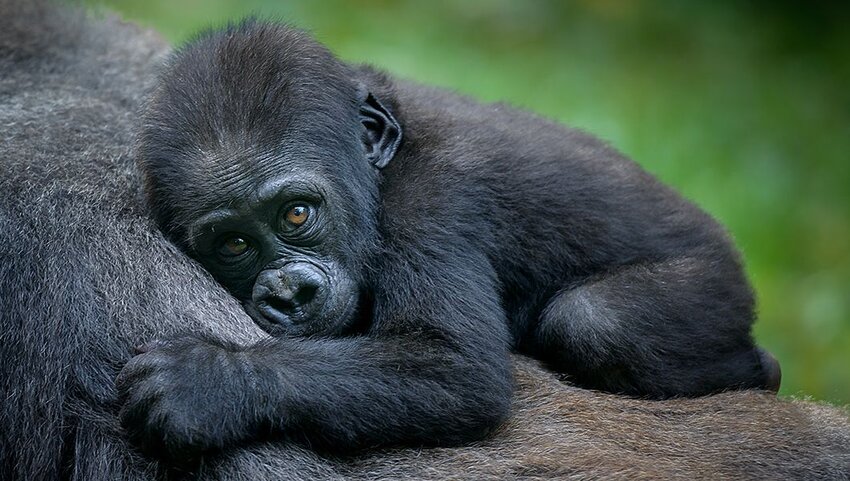 Located in eastern Gabon, the only way to reach remote Ivindo National Park is on a tour or via the Trans-Gabon railway. The country's second UNESCO World Heritage Site (the other is Lope National Park), covers nearly 1,160 square miles of rainforest, lakes, rivers, and waterfalls and is inhabited by a huge population of diverse wildlife. Everything from colorful parrots, lowland gorillas and leopards to endangered chimpanzees and endangered forest elephants can be spotted here.
The mineral waters of Langoué Baï, a place of unparalleled beauty, attract many animals, including a high concentration of elephants, to feed on the nourishing soil. By traveling through the forest to Koungou Falls, one can get an extraordinary introduction to the park's wilderness and wildlife, including a wealth of bird species like African grey parrots, along with hippos and monkeys.
Jomon Prehistoric Sites
Hokkaido, Japan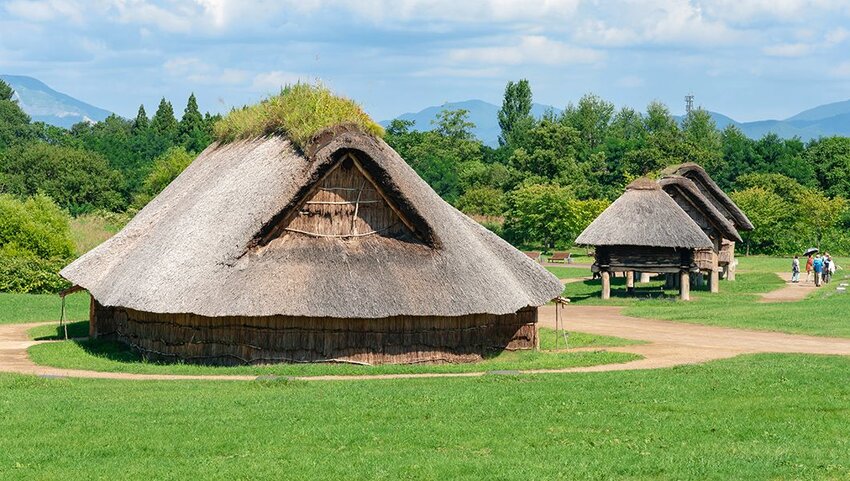 The Jomon Prehistoric Sites include 17 different archaeological sites, museums, and restored cultural villages in the southern part of Hokkaido Island and northern Tohoku. All were constructed during the Jomon Period from 10,500 BCE through 300 BCE which marks the transition between the paleolithic and neolithic ways of life. These sites reveal the culture that continuously occupied the archipelago for almost 10,000 years, primarily supported by hunting, fishing, and gathering.
The sites provide a remarkable trip back in time with intriguing historical details. Many places of worship and habitation have been discovered here along with stone tools, shieldware pottery and earthenware.
Ramappa Temple
Palampet, Telangana, India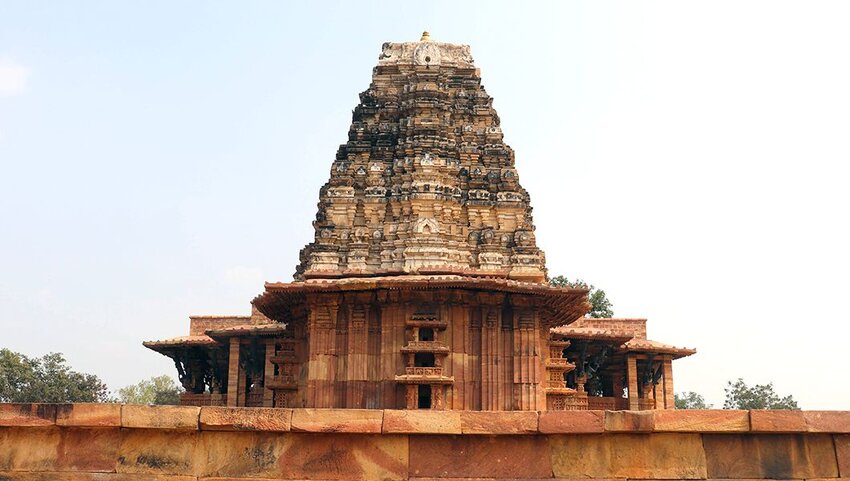 Ramappa Temple (officially called Rudreshwara) is located in the sleepy village of Palampet in southern India. Built in the 13th century, it stands as a testament to the royal Kakatiyas, the dynasty who ruled between 12th and 14th centuries. Named for its chief sculptor, the temple was constructed in Kakatiya-style and dedicated to the Hindu god Shiva. The ruins feature carved ceilings, carved granite pillars, and sculptures of musicians and dancers, but the highlight is the "floating bricks" that make up the roof. Composed of wood and clay, they have a density lower than water to reduce the risk of it collapsing.
There are several other temples in the area along with lakes and wildlife sanctuaries making Palampet well worth a visit.
Church of Atlántida
Estación Atlántida, Uruguay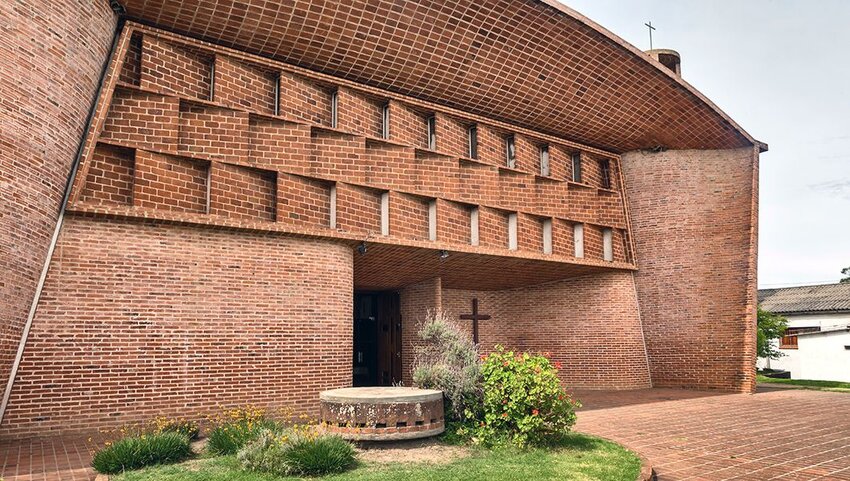 The Church of Atlántida, located east of the Uruguayan capital of Montevideo, was designed in 1969 by Eladio Dieste (1917-2000). The complex features a belfry and underground baptistry, and was inspired by medieval religious and Italian paleo-Christian architecture, representing the novel utilization of reinforced and exposed brick. Its undulating roof is composed of reinforced brick Gaussian vaults that were developed by Dieste. As UNESCO notes, the church is an excellent example of the remarkable achievements of modern architecture in Latin America during the latter half of the 20th century.
Nice, France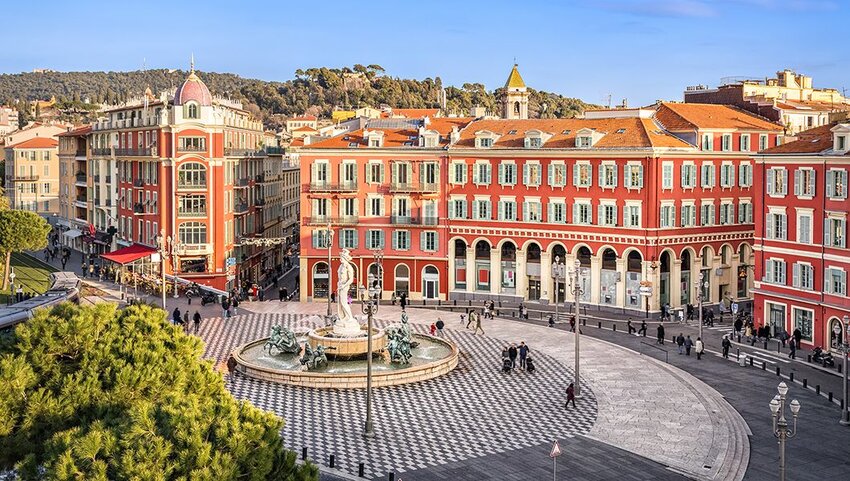 One of the most recognizable additions to the UNESCO list can be found along the French Riviera. Nice was dubbed the "Winter Resort Town of the Riviera" and has long attracted artists and travelers to its shores. With its new designation as a UNESCO site, urban development will be strictly controlled in the old town and along the Promenade des Anglais to ensure the city's heritage remains well preserved.
A place that's inspired countless artists with its beauty, the vibrant historical district is characterized by narrow cobbled streets lined with pastel-painted buildings, while the Tuesday through Sunday flower market fills it with even more color. Hundreds of stalls overflow with plants, cut flowers and bouquets.
The Great Spa Towns of Europe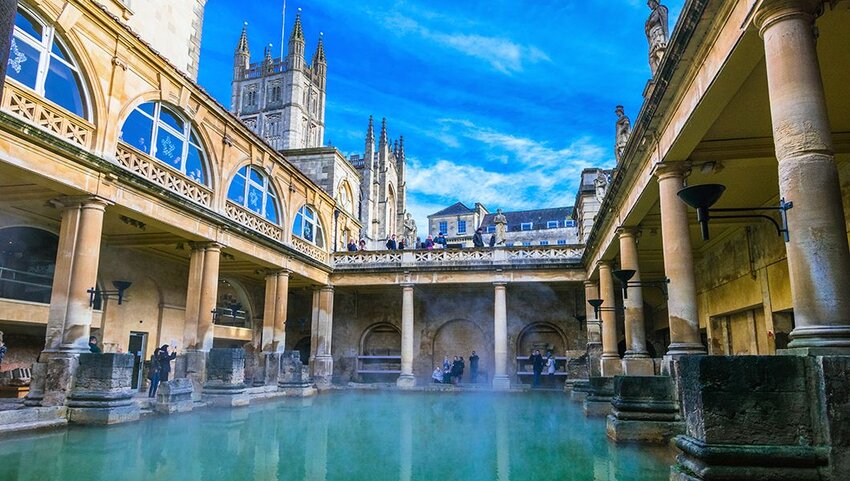 This recent UNESCO addition includes 11 different towns across seven European countries, all renowned for their historic spas. Most of these spas were developed around natural mineral water springs, and represent European spa culture. Included in the list is Bath, one of the most picturesque cities in England.It was named for its natural hot springs that provided the water for ancient Roman baths some two thousand years ago. Today visitors can still enjoy the warm, mineral-rich spa waters just like the Romans did, along with spectacular Georgian architecture.
The other 10 towns on the list include:
Karlovy Vary, Czech Republic
Marianske Lazne, Czech Republic
Frantiskovy Lazne, Czech Republic
Baden-Baden, Germany
Bad Ems, Germany
Bad Kissingen, Germany
Spa, Belgium
Baden bei Wien, Austria
Montecatini Terne, Italy
Vichy, France