I used to think I could get away with having no sneakers in my wardrobe. In my pre-enlightened mind, sneakers fell into two categories; shoes that were excessively expensive but necessary for the gym, and shoes that were excessively expensive fashion items that didn't match my aesthetic. I was so in denial that I needed to spend money on sneakers that I went on a trip to Disney World thinking comfortable sandals could stand up (*pun intended*) to a week of walking. Then it rained, and I realized I was very wrong.
Luckily, my travel companion Kaitlin packed two pairs of Allbirds with her. Throughout most of the trip, I listened to her go on about an up-and-coming shoe brand that was making incredibly comfortable sneakers that almost felt like socks, but were made from sustainable materials. The term "merino wool" was thrown around alongside "carbon-negative midsoles," but all I could hear was "$95 a pair."
Turns Out Good Sneakers are Necessary on Trips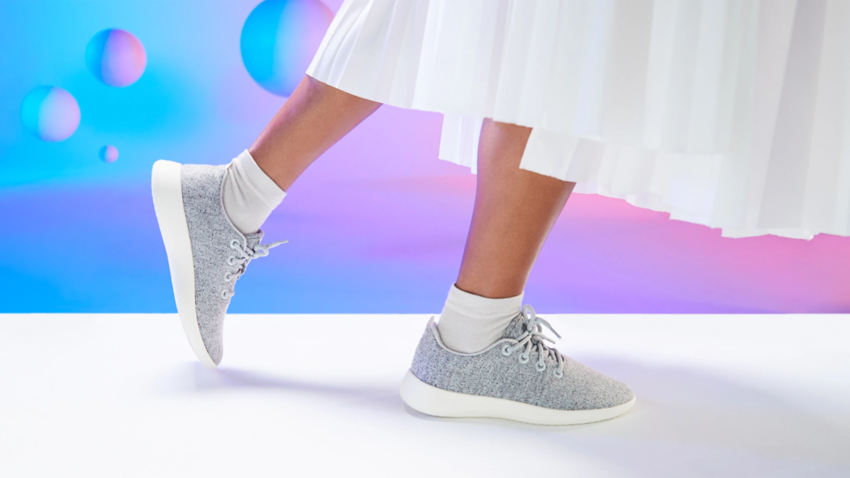 When mid-trip the day's itinerary consisted of walking through Epcot in a Floridian flash flood, Kaitlin insisted I wear a pair of her Allbirds. She ensured that though they were made of wool, they dried very quickly and were machine-washable if I got them dirty. No longer looking to slide in and out of my leather sandals all day, I agreed. I slipped the light pink, merino wool sneakers on and tied the thick laces. I squished my toes around and took a few demo steps. I even jumped for good measure.
"Okay, I get the hype," I told her.
Even I couldn't deny it felt like I was wearing slippers. I started to realize just how badly I had been treating my feet the few days before; turns out sandals were not an appropriate choice for waiting in long lines and running to meet FastPass windows. (Who knew?!) Walking through the park, I was afraid my feet would feel sweaty, but the wool material helped to insulate my feet from the rainy chill made worse by indoor air conditioning.
Full disclosure, the Allbirds did absolutely nothing to keep wet puddles out of my shoes, and my socks were quickly soaked. (For that, it now has its line of water-repellent Mizzles, which I truly cannot wait to get my hands on). But that marked the day when I decided maybe it was time to buy sneakers.
The Perfect Shoe for Just Walking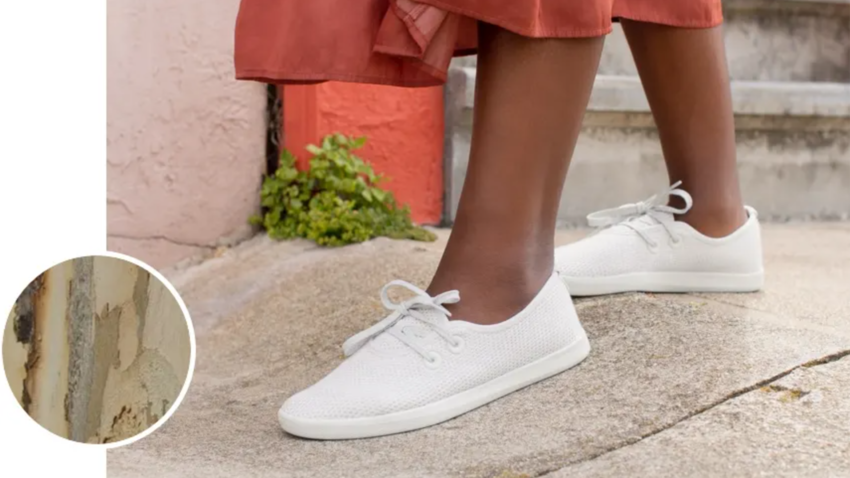 Fast-forward to today and Allbirds are my go-to sneakers when I know I'll be doing a lot of walking. I pack at least two pairs whenever I travel — one of the traditional Wool Runners and a lighter pair of Tree Skippers to wear with dresses and skirts — so I can avoid blisters while still looking stylish spending lengthy days exploring cities.
The Tree Skippers, made from responsibly sourced eucalyptus tree fibers instead of merino wool for warmer weather, became the only pair of shoes I wore when exploring Italy. Like the Wool Runners, though, the insoles are made with a combination of castor oil — chosen because it emits less carbon than the typical petroleum-based foam —and ZQ merino wool which keeps feet cozy and free of moisture or odor, especially when you're wearing them for hours. The tennis shoe design also makes them a neutral staple that matches with more outfit options than a classic sneaker would.
Like any other product Allbirds makes, the Tree Skippers were designed with environmentally sustainable practices in mind, yielding a carbon-neutral product. Though the company hasn't achieved carbon neutrality for all of its products (right now on average an Allbirds shoe emits 7.6 kg CO2e, while the standard sneaker emits 12.5 kg CO2e), Allbirds is dedicated to using natural materials like wool, tree fibers, and sugar in whatever way it can to reduce its emissions of greenhouse gases. The shoe laces of the Wool Runners are even made from recycled plastic bottles.
Even when walking over cobblestones in Rome or through steep rocky hills in Tuscany, I didn't have any foot pain. Though the white pair of Tree Skippers I chose collected dirt quickly, I was able to run them through the wash for periodic cleanings. No, they never fully returned to their original white brilliance, but they also don't look like they'd seen half the amount of action that they actually did.
A 2022 Footwear Essential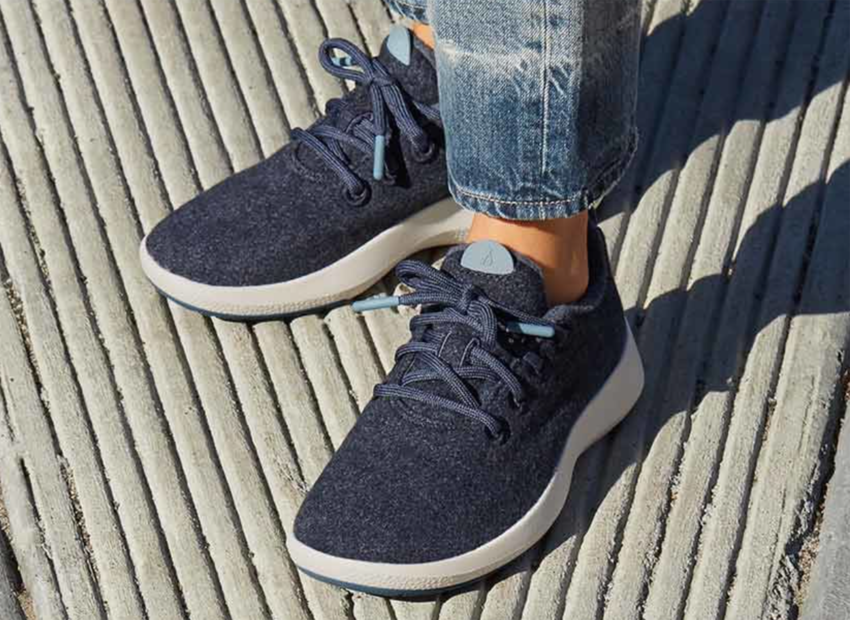 As I've been traveling less this year, I now take the opportunity to explore New York City where I live by walking to avoid public transportation. I don't think I wore a single pair of shoes other than my Wool Runners for all of 2020. On one particular adventure in the early fall, I walked from the East River Ferry down to Madison Square Park then across to 7th avenue — around 10,000 steps — and felt more supported in my Allbirds than the sneakers I wear to the gym. The moisture-wicking soles kept my feet dry and any odor at bay, even on a particularly hot day.
Though my travel adventures are few and far between now, I find that I can still keep active thanks to my Allbirds. I'm not one to run for miles or take a trip to a mountain to hike, but I love to walk and see where my feet take me. Luckily, my Allbirds can keep me exploring for hours.
Main photo by Allbirds.