Each year in early December, I hear the muffled thud of an envelope falling onto the doormat. It signals the arrival of a Christmas card from the most organized of our relatives. The envelope is postmarked Bethlehem, but they don't live in the Middle East – they're Kiwis. The little suburb of Bethlehem, as it should more correctly be known, is part of the city of Tauranga on New Zealand's North Island, over 10,000 miles from its more famous counterpart.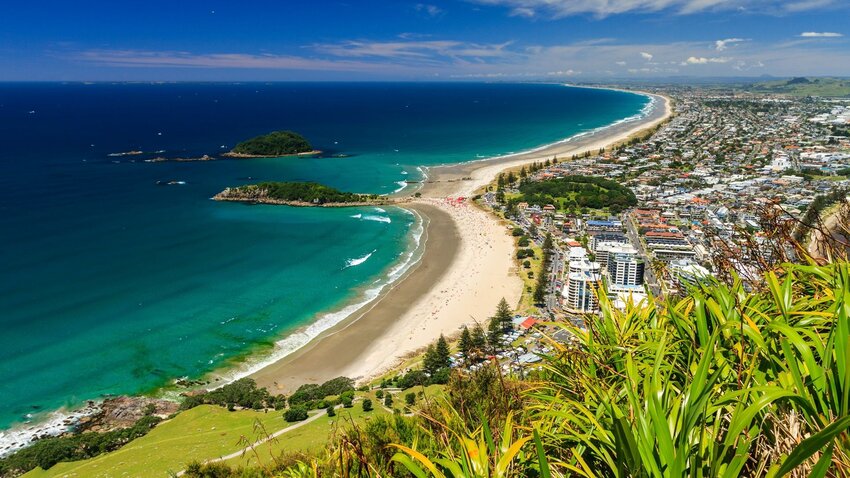 And that got me thinking: I wonder how many other Bethlehems there are around the world? Well it turns out there are several in Europe and plenty more scattered across the US. Let me tell you a little about them.
The Bethlehem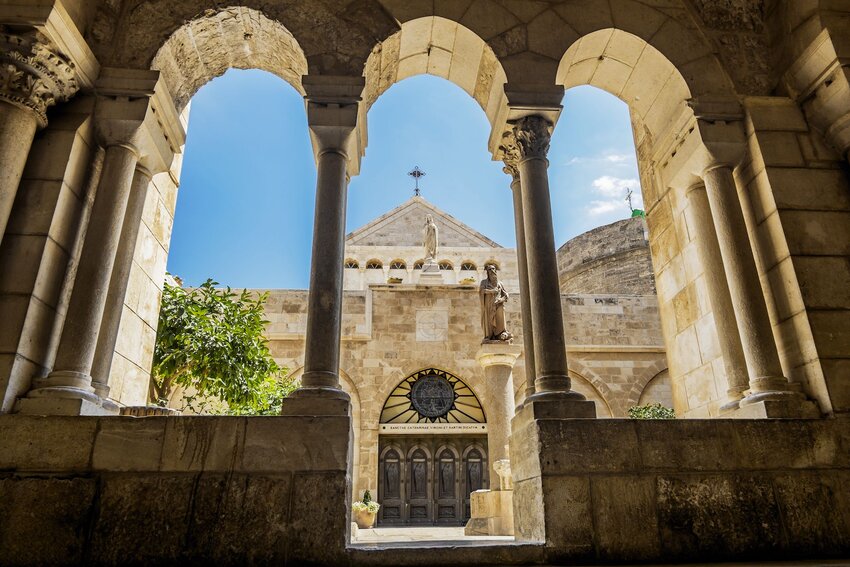 The first records mentioning Bethlehem date from 1350 BC. However, this Palestinian city, located in the West Bank about 6 miles away from Jerusalem, is best known as the birthplace of Jesus. Today, the tourism industry employs one in five residents and brings in two-thirds of the city's revenue. Christmas, of course, marks peak season when many thousands of Christians make a pilgrimage to Bethlehem's Church of the Nativity. Erected in the 4th century AD, it stands over an underground cave called the Holy Crypt where believers say Christ was born.
Bethlehem, Wales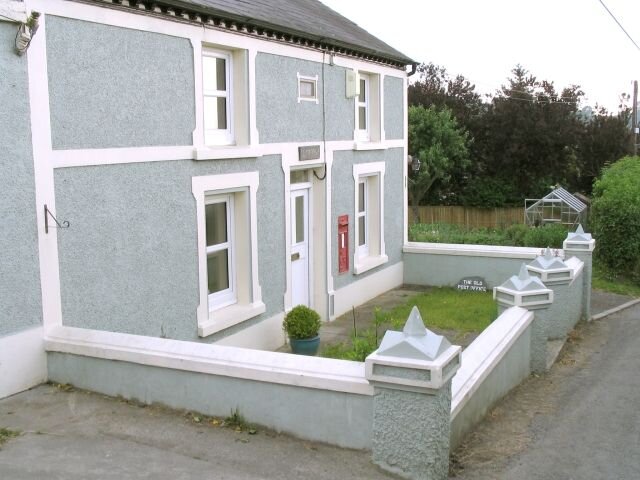 A village that's home to just 150 people is an unlikely place for a Christmas market even if, some years, there's a festive dusting of snow on the ground. But call it Bethlehem and thousands of visitors make the journey to this peaceful spot in the shadow of the Brecon Beacons to post their Christmas cards. In fact, that seasonal custom was enough to reopen the post office in 2002 – it had closed in the 1980s – in a move which local wags dubbed "a Christmas miracle". The name Bethlehem originally referred only to its chapel, but by the 19th century, people started to use it about the rest of the village as well. Incidentally, if you do make the trip here, you won't have to travel far to Nazareth (now spelled Nasareth) – it's a three hour drive north.
Bethlehem, The Netherlands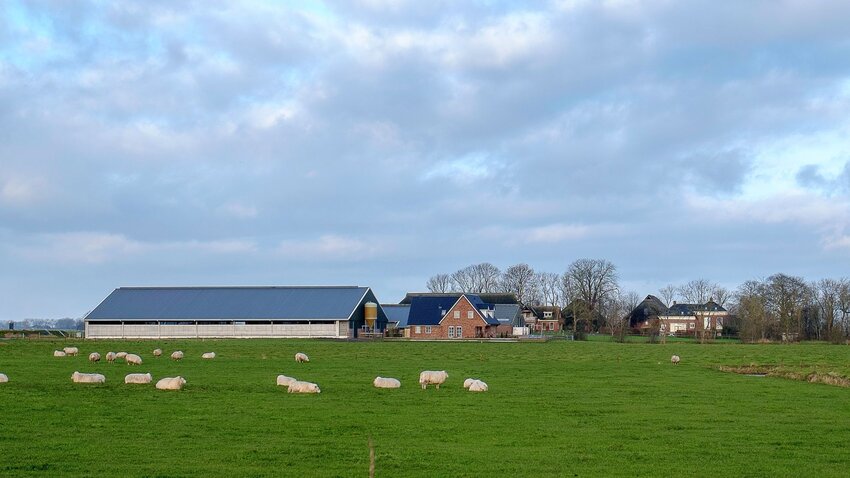 Travelers to Bethlehem in the Netherlands won't find much to detain them. Once, this place was the site of a Benedictine nunnery, known as the Conventus St. Juliane in Rotthem, located 125 miles northeast of Amsterdam. Now, little remains save a small cluster of ordinary buildings, home to fewer than a hundred people, surrounded by farmland.
Bethlehem, Switzerland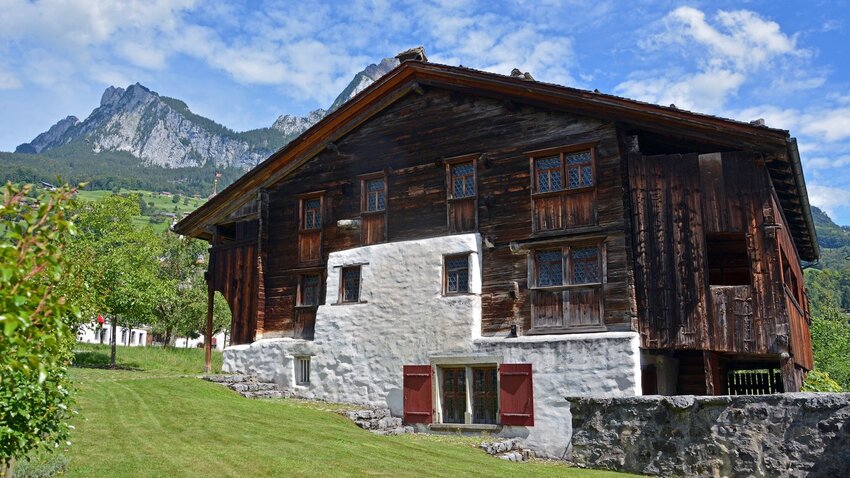 In Switzerland, Bethlehem refers to both a district in the capital Bern and also the oldest wooden house in the country, Haus Bethlehem, which you'll find 80 miles east in the town of Schwyz. Built in the 13th century by a well-to-do family, it's not the oldest surviving timber dwelling in Europe, as some sources claim – that honor goes to a farmhouse in a quiet village called Kirkjubøur, in the Faroe Islands. But where Schwyz scores is that it has a dozen ancient houses like this one, and many of them are still lived in. Haus Bethlehem positively oozes historic charm, with much of what you see today forming part of the original construction, though the pulley shutters and loggias (outdoor galleries) date only from the 18th century.
Bethlehem, Republic of Ireland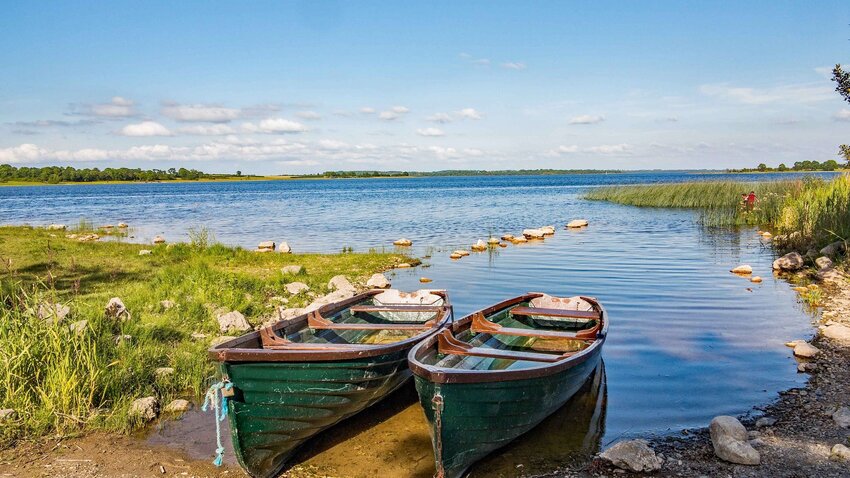 The Irish name for Bethlehem is Beithil, and you'll find this remote townland near the shore of Lough Ree near Glasson. In 1631, the Poor Clare Sisters founded a nunnery there after fleeing Dublin when the Penal Laws kicked in. But they only stayed in their modest convent for 11 years before they were forced to run again, escaping on boats first to the other side of the lake and then on to Galway. The Bethlehem convent was set alight; barely anything survived except for a wooden statue which was later rescued and carried to Galway for safekeeping.
Bethlehem(s), USA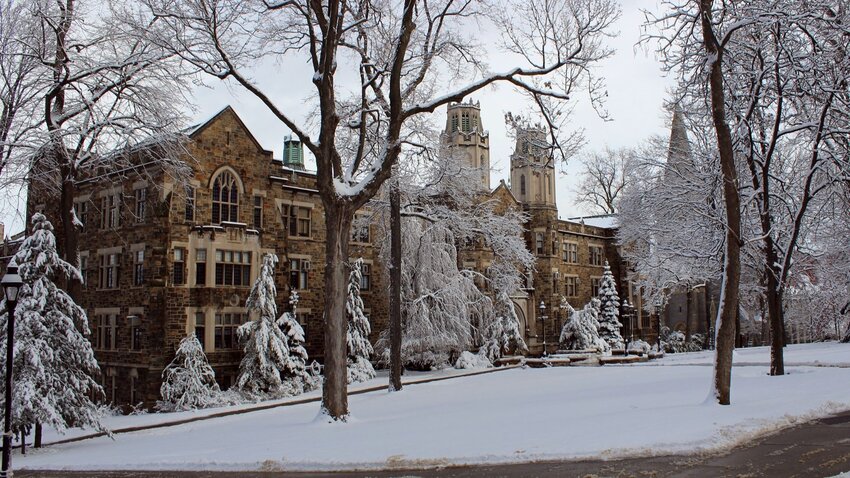 You'll find US Bethlehems in places as far afield as New York, West Virginia, Connecticut, Kentucky, Georgia, Indiana and New Hampshire, many of which offer a postmark service at Christmas. Bethlehem, Pennsylvania went one better and made it into the 1963 Dennis the Menace Christmas special, when the young fiend heads off with his parents to visit his Grandpa for the holidays. During their visit, they attend a Moravian church.
The history of Moravians in this corner of Pennsylvania can be traced back to 1741; the first of them built a log house and proclaimed their new settlement would be called Bethlehem. Today, in a tradition dating back 60 years, local churchgoers of all denominations walk the 10 miles from Nazareth to Bethlehem on what's known as the Christmas Peace Pilgrimage. There's also a settlement called Bethlehem Old Work on Saint Croix in the US Virgin Islands, once the site of a sugar plantation. It's likely to have copied its name from the Pennsylvania town; Moravians are known to have traveled to the island in the 18th century to evangelize while it was still under Danish control.