Nothing pairs better with an adventure than cocktail at the end of a long day. Whether you're toasting the sunset on a Caribbean beach or sipping beverages in the corner of a Brazilian bar blasting samba music, you'll want to find the perfect local drink to top off your day. If you're looking to imbibe some locally-crafted cocktails during your South America travels, there is no shortage of options. To get you started, here's a look at some of the most famous cocktails created in South America.
Pisco Sour - Chile and Peru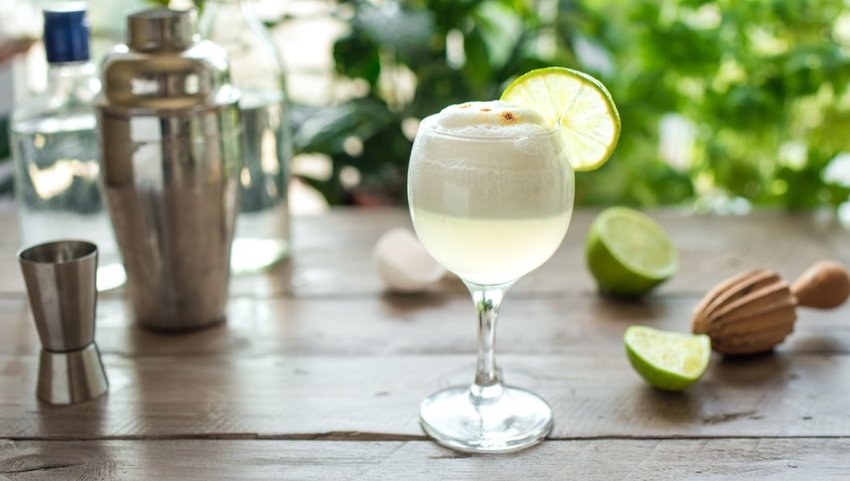 Pisco Sour is one of the most well-known cocktails to come out of South America. It's so popular that Chile and Peru both claim it as their national drink. Depending on who you ask, Peru holds the title for both the invention of Pisco and the accompanying cocktail. Make no mistake though, each country makes their version a little differently. Peru opts for the more traditional style of distillation. As soon as fermentation and distillation are complete, the Pisco is bottled. Meanwhile, in Chile, they like to age their Pisco in oak barrels, giving it a more earthy flavor.
It's believed that an American bartender created the Pisco Sour in Lima. Victor Vaughen Morris opened Morris Bar, and subsequently created the cocktail that includes Pisco and fresh lemon juice, cane syrup, Angostura bitter, and egg white. You can find this drink across both countries, though sipping it in its city of origin, is an unbeatable experience. We recommend Bar Ingles or Hotel Bolivar.
Caipirinha - Brazil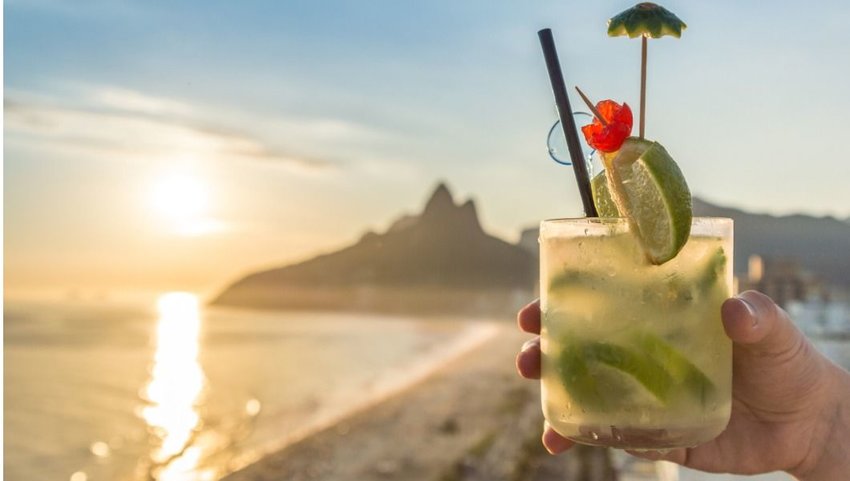 You can't escape Brazil without ordering at least one Caipirinha. The nation's national cocktail is made using Brazil's most popular spirit made with sugarcane, Cachaça. Cachaça is very similar to rum and is sometimes used as a substitute in rum-based drinks. The origins of the Caipirinha are not entirely known, but Brazil does take its national cocktail seriously. Under its official rules, an authentic Caipirinha must be made with Cachaça and not any other liquor. It must also contain lime and sugar and have an alcohol content of 15-36 percent.
In years past, it is estimated that over 60 percent of caipirinhas sold in Brazil were not produced with Cachaça, so make sure you seek out bars that indicated they use the authentic recipe. You may also find some bars that serve a variety of fruit-flavored caipirinhas as well, which may not fall under the guidelines but are definitely a delicious and fun variation.
Chuflay - Bolivia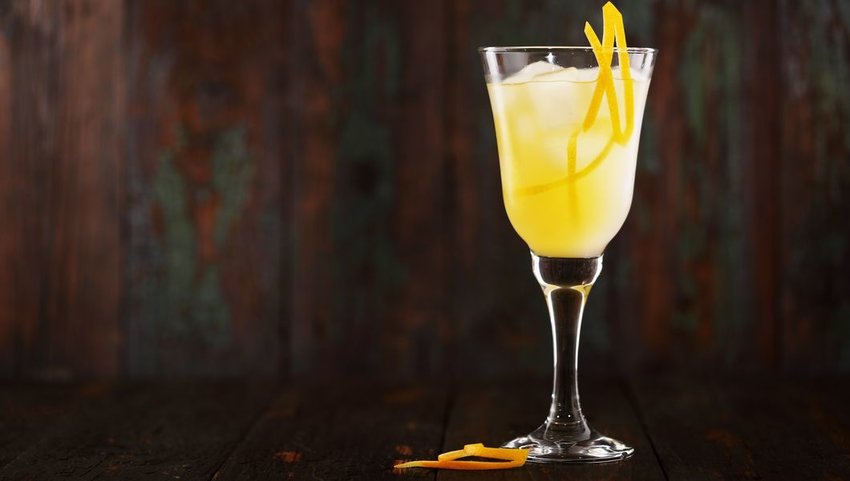 Chuflay is a traditional Bolivian drink made with a jigger of Singani and served on the rocks in a tall glass with either 7-Up, Sprite or ginger ale. Singani is a brandy beverage made with distilled white Muscat of Alexandria grapes. Origins of this cocktail tend to point back to American and British railroad engineers who were installing tracks in the Andes back in the 19th century. The name seems to support this theory as well, as "shoofly" is a railroad term that references a specific type of track that is often used in rough terrain.
You can find Chuflay all over Bolivia as it's one of the most popular cocktails in the country. If you're interested in tasting more local cocktails, there are other Bolivian specialties like Sucumbe and Yungeño to seek out.
Clericot - Uruguay and Argentina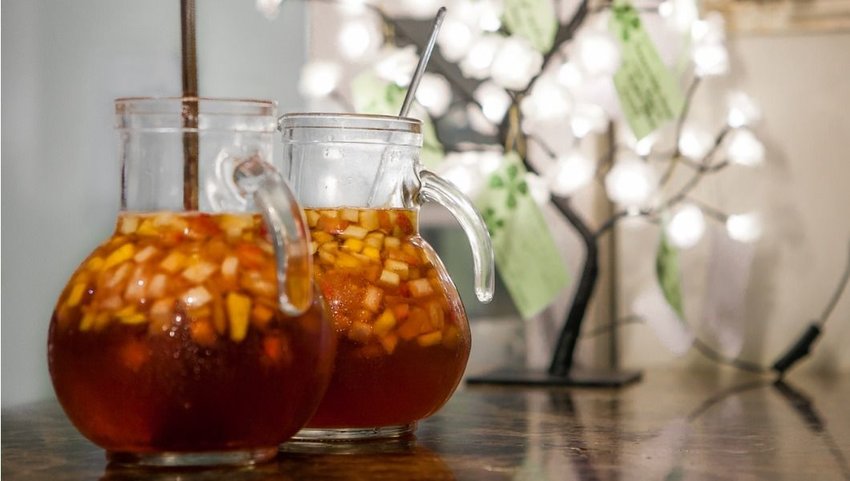 Clericot is Uruguay and Argentina's version of sangria. It's believed the original drink was made with red wine (claret), and that the British brought it with them to Argentina. They called it the claret cup, which was later modified by local Spanish speakers to be pronounced as clericot. You'll also hear it called clerico, especially in Uruguay. Today the drink has been modified, and the version most commonly found is made with white wine rather than red. Like a sangria, this refreshing cocktail also has local fruits and a bit of sugar. Argentine Torrontes is a popular wine to use in making a clericot cocktail.
You can find clericot, or cleric, all over Argentina and Uruguay, and it's gained popularity in other countries like Brazil and Chile. You can even find it on menus throughout parts of Mexico now.
Fernet con Coca - Argentina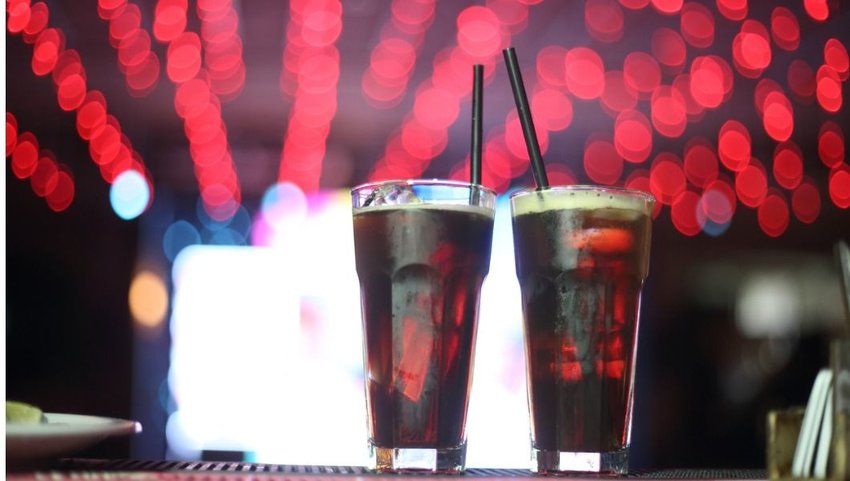 Fernet is a bitter spirit that hails from Italy but has captured the hearts of Argentinians. So much so, in fact, that there is a bottling plant for the Branca brand in Buenos Aires, the only one outside of Milan. As its name suggests, it's a two-ingredient cocktail consisting of Fernet and Coca Cola. However, preparation is key here as it needs to be served ice cold with the right amount of velvety foam.
People believe the history of Fernet con Coca dates back to the 1970s in the Cordoba province. A local drummer had no soda water to mix with his Fernet, so he added Coca Cola. The sweetness provided the perfect balance to the bitterness of the Fernet. Today, Fernet con Coca is drunk all over the country, especially at home and family gatherings.
Canelazo - Ecuador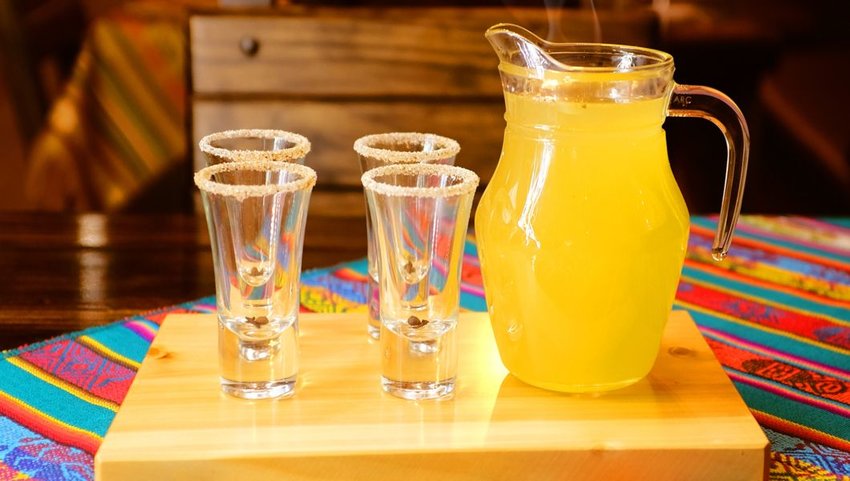 For something hot and spicy, try Canelazo. This cocktail is primarily consumed in the Andean region of Ecuador, but you can also find it in northern Peru, Colombia and Argentina, especially during Christmas time. The cocktail takes its name from Canela, or cinnamon, which is a main ingredient. Cinnamon sticks are infused in hot water for nearly an hour with grated panela, a sugar loaf made using sugar cane juice. To make the Canelazo an adult beverage in Ecuador, bars add local aguardiente. Colombia adds anise, and in Brazil they add a bit of cachaça. A popular variation includes naranjilla, which is a round orange fruit with a very acidic flavor, common throughout South America.