When it comes to the weird and strange, the U.S. does it better than most. With over 2,680 miles from coast to coast, there's a lot of space for small towns to develop a few… eccentricities. From alleged UFO sightings to strange art installations, anything goes in America's wild countryside. Put on your tinfoil hat for protection and dive into the strangest towns in the U.S.
Whittier, Alaska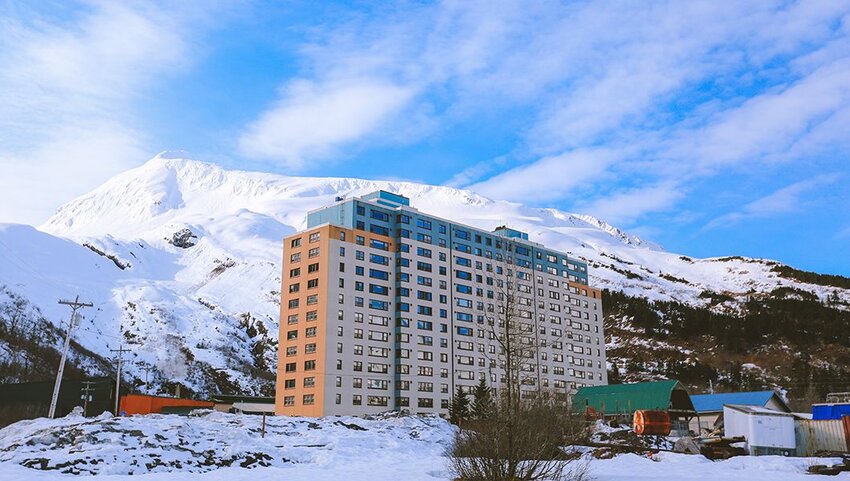 Have you ever been to a town where everyone lived under one roof? Almost all of Whittier, Alaska's 200 residents call the same building home. Instead of log cabins, a fourteen-story high rise known as The Begich building is where most residents live. If that isn't unusual enough, there's only one way in and one way out of Whittier, Alaska unless you're willing to travel by boat. A 13,300 foot long, one-way, combined rail and highway tunnel is your only means of transportation to this remote town.
Despite Whittier's strange quirks the city is surrounded by stunning Alaskan scenery. Tucked away on the Prince William Sound on the northeast shore of the Kenai Peninsula, Whittier's natural beauty is literally at your doorstep with waterfalls, glaciers, and wildlife galore.
Casey, Illinois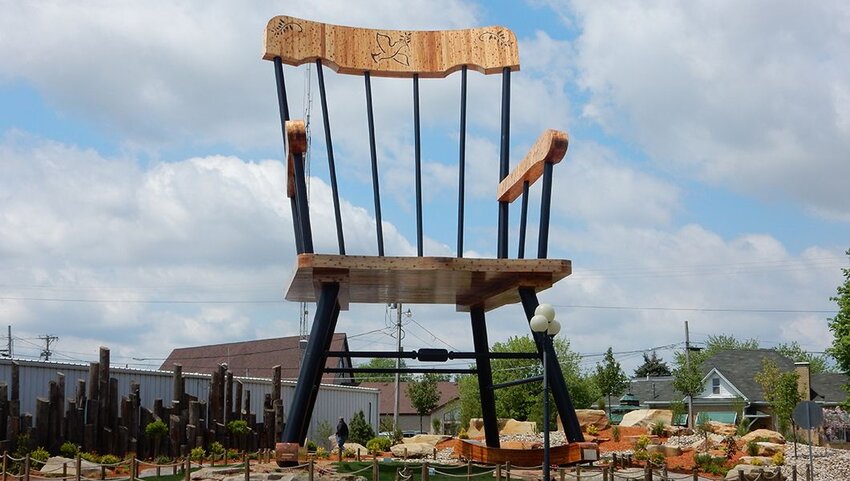 Casey, Illinois is a tiny town that packs a big punch. Twelve of the world's largest things call Casey home including a 55-foot tall wind chime and a 56.5-foot tall giant rocking chair. But the town's penchant for the gargantuan doesn't stop there, they also have a collection of over 20 "Big Things" like a cob of corn, crochet hook, and, of course, a taco. While the town itself is rather small with only 2,000 residents, thousands of visitors pour in to see the largest things every year.
Most of the world's largest things are centered around the town's only stop sign but some are spread out a bit further afield. The Golf Tee for instance is at a nearby golf course. Casey's dedication to the big and bold was the grand scheme of local Jim Bolin, who wanted to give back to his hometown. He constructed most of the world's largest things with recycled materials like telephone poles with the help of his employees. Located between Indianapolis, Indiana, and Saint Louis, Missouri, all the attractions are free to visit making it an incredible stop on an iconic American road trip.
Hell, Michigan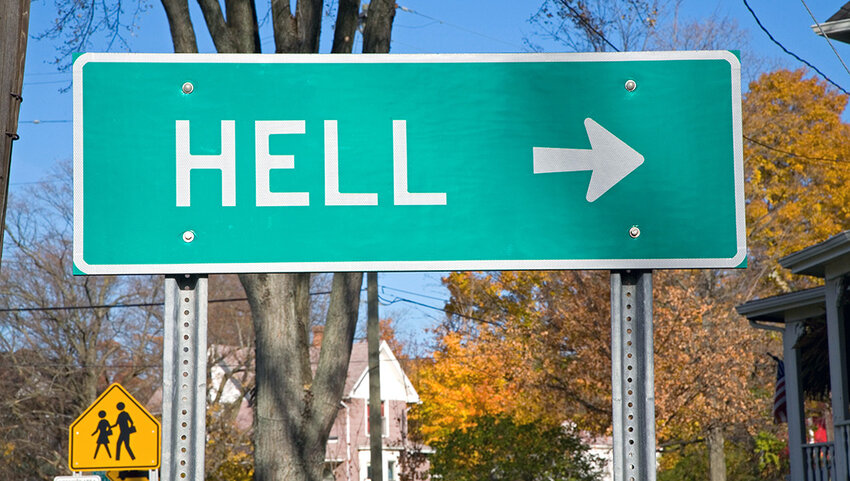 Who knew Hell was only 50 miles outside of Detroit? Hell, Michigan is an almost microscopic enclave dedicated to all things fire and brimstone. Their slogan, "More people tell you to go to our town than anywhere else!" really does draw in the crowds of tourists looking for their own slice of Hell.
Not only can you get married in Hell, you can also buy a piece of Hell and even become the mayor of Hell for a day. Official mayoral elections will be held once Hell freezes over, according to their website. Still, if you never got around to getting your degree, you can always attend the Damnation University with certificates available on-site. To prove you've made it to purgatory, send a letter from the Hell post office. Each piece is slightly singed, or burned, for added effect.
Arcosanti, Arizona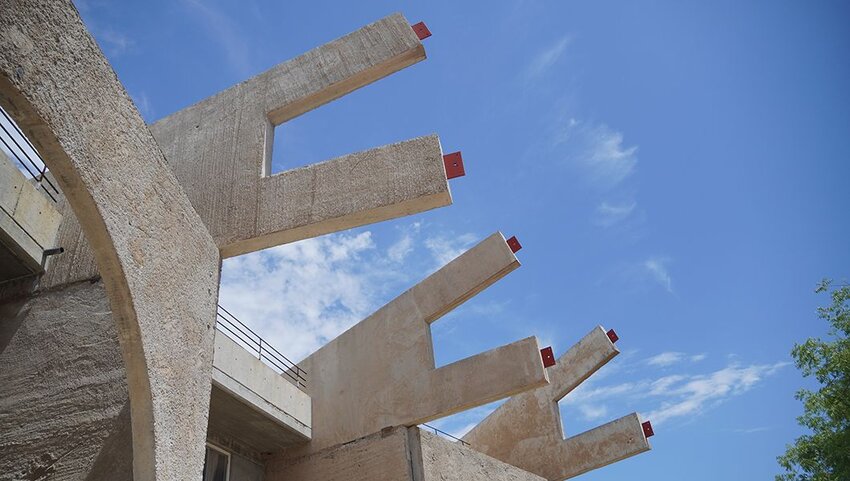 Hidden within plain sight in Yavapai County, Arizona, is an alternative architect's paradise located only an hour north of Phoenix. With a population of about eighty people that fluctuates throughout the year, Arcosanti doesn't want to be known as an art community or a hippie commune. The town has dedicated itself to architect Paolo Soleri's nirvana, a blend of architecture and ecology he dubbed arcology.
Although the city was originally meant to house up to 5,000 residents, there are no roads in Arcosanti and it's thought that only 5% of the original architectural plans were achieved. Over 50,000 visitors come from far and wide every year to witness the Arcosanti community's unique architectural presence and community living ideals. The town's distinctive architecture and preference for using as few resources as possible while maintaining direct access to the natural environment are two of its main ethical pillars. Some 7,000 volunteers have devoted their time and resources to developing this unique community since its construction began in 1970.
Centralia, Pennsylvania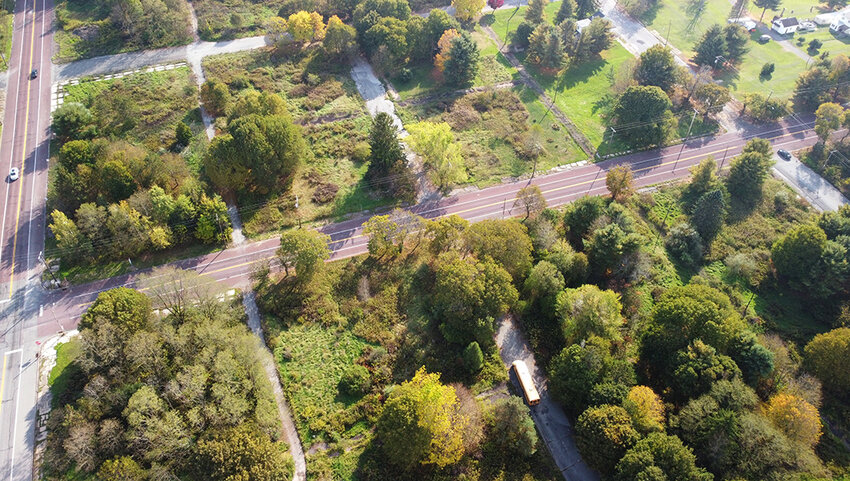 Once a prosperous mining town in eastern Pennsylvania, Centralia's population has whittled down to a mere five residents. You may be wondering, why the sudden desertion? In 1979, a gas station attendant noticed strange steam rising from the ground. It was soon discovered that a coal mine fire had been burning beneath the city since 1962. Now deemed "Pennsylvania's Toxic Ghost Town," Centralia has been feeling the effects of the intense, subterranean fire through noxious fumes, dangerous sinkholes, and even highways that are unusually hot.
Bought out by the Commonwealth of Pennsylvania, the current residents will be allowed to live out the rest of their lives in town, but no new neighbors can move in. It's thought by experts that the fires could potentially burn for another 250 years as their intensity and location deep underground will prevent firefighters from extinguishing them anytime soon. You can still pay this almost abandoned town a visit, at your own risk of course.
Lily Dale, New York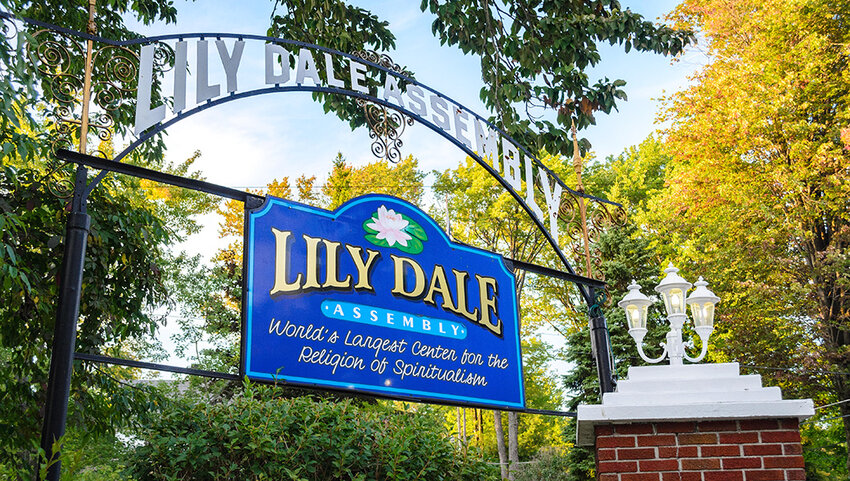 Formally known as Lily Dale but commonly referred to as the "City of Psychics," this New York town had humble beginnings as a summer retreat for Spiritualists. Founded in 1879, Lily Dale began as a whimsical tent village that beckoned to followers of the Spiritualism religion, which had amassed almost a million followers by the late 19th century. Spiritualists believe that departed souls often communicate with the living long after death and thus, this mecca of mysticism was born.
Today, Lily Dale is the largest center for Spiritualism worldwide but is perhaps best known among non-believers for its dedication to mediumship. As of this writing, 36 mediums call this quaint borough home, each undergoing incredibly rigorous testing to ensure they're the "real deal." While you can visit any time of year, June to September is especially lively with public demonstrations, sweat lodge ceremonies, and seances, just to name a few of the otherworldly festivities.
Republic of Molossia, Nevada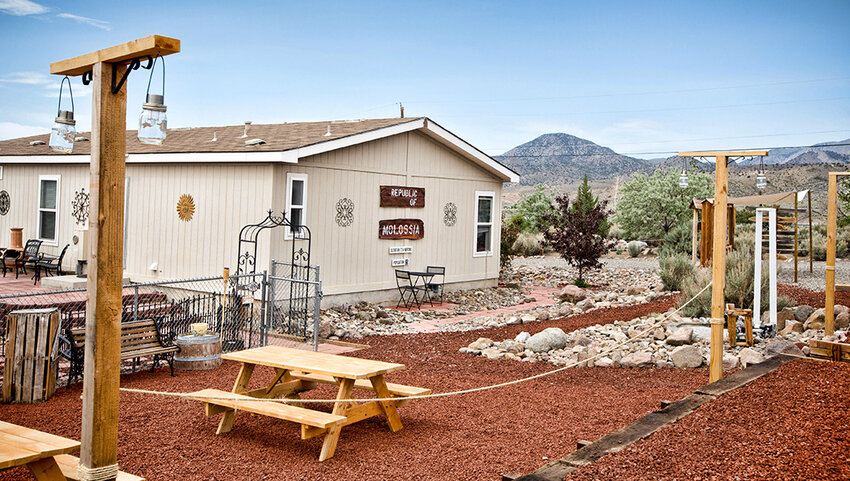 Did you know that the U.S. has its own micronation? Founded by Kevin Baugh, the Republic of Molossia hasn't been officially recognized by the U.S. government just yet, but that hasn't stopped Baugh from attempting to incorporate this imaginary country. A mere 35 residents call Molossia home and the official capital is Baughston. If you do happen to find yourself in this off-beat nation, be sure to order a Molossolini, their signature drink made from Sprite, pineapple juice, and grenadine.
A visit to this pipsqueak republic will require some careful planning. The official "tourist season" is from April 15th to October 15th. During this window, tours run once a month, visitors aren't allowed to tour unescorted, and you can only stay for up to three hours. Be sure to leave the onions, fresh spinach, and walruses at home. These "items" are considered to be contraband according to Molossia law and you just might be denied entry. If you do make it through the gates, you're required to go through "customs" and get your passport stamped.
Roswell, New Mexico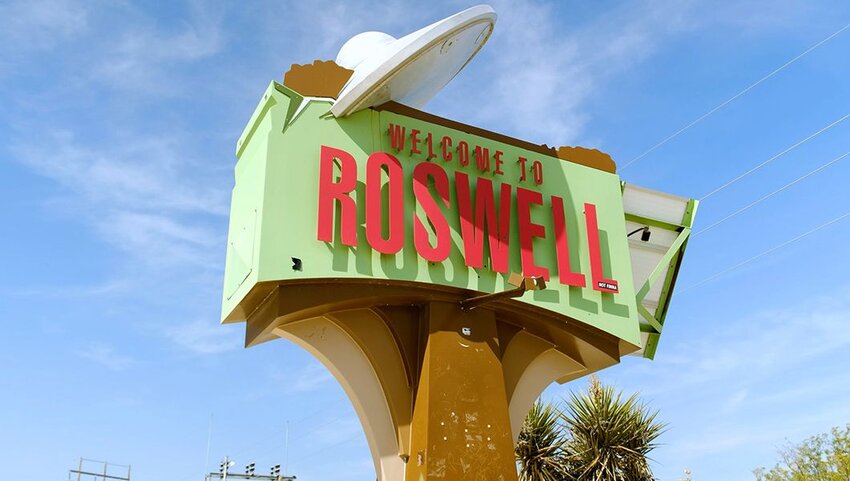 Fancy coming face-to-face with an extraterrestrial? Roswell, New Mexico's claim to fame is a mysterious UFO crash that allegedly occurred here in 1947. Known as the "Roswell Incident," locals claimed that the debris found near the crash site was from a flying saucer and that the U.S. government covered it up. Although this myth has largely been debunked, there are still frequent sightings of unexplained flying objects in the night sky near the town, drawing UFO enthusiasts to visit each year.
Roswell's location in the middle of the New Mexico desert means that visitors can enjoy not only UFO watch towers and the International UFO Museum but also scenic wilderness areas. Fanatics can attend the annual UFO Festival held every year on the Fourth of July. Get your picture with the famous welcome sign to prove to skeptical friends that you really did visit the "Alien Capital of the World."
Monowi, Nebraska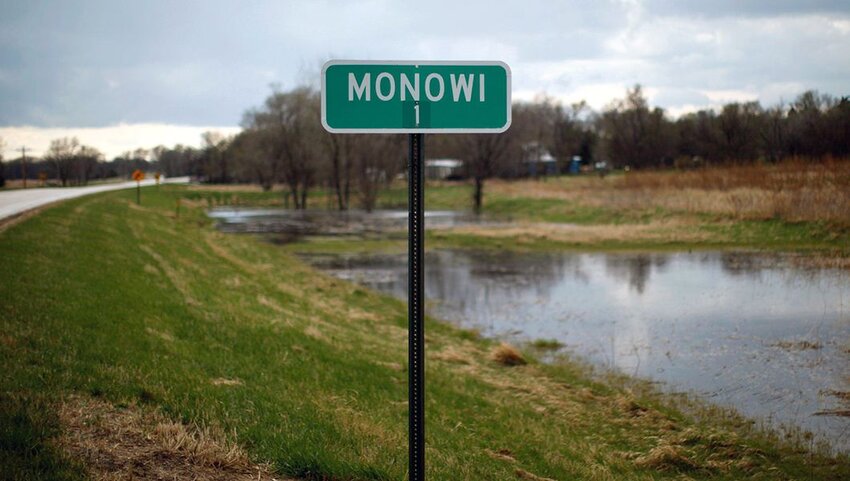 Monowi, Nebraska, population one, might be the strangest little town this side of the Mississippi. Elsie Eiler, the town's only resident since the passing of her late husband, Rudy, is the librarian, mayor, treasurer, clerk, and of course, the sole bartender. This is the only incorporated town in the U.S. that only has one resident and the town's infrastructure reflects this. There are only two public buildings in Monowi — the Monowi Tavern, owned and operated by Elsie herself, and Rudy's Library, a personal collection of 5,000 books and magazines. You can still check them out on the honor system.
When you drive into Monowi there isn't a post office, school, or police station. Even stop signs seem pretty pointless in a town with only one local. The only movement is the wind blowing through the prairie grasses and Elsie manning her station in the Monowi Tavern's kitchen or bar. Monowi wasn't always so desolate though. In fact, it was once a bustling town on the Elkhorn Railroad in the 1930's when 150 people called this pipsqueak city home.
Gibsonton, Florida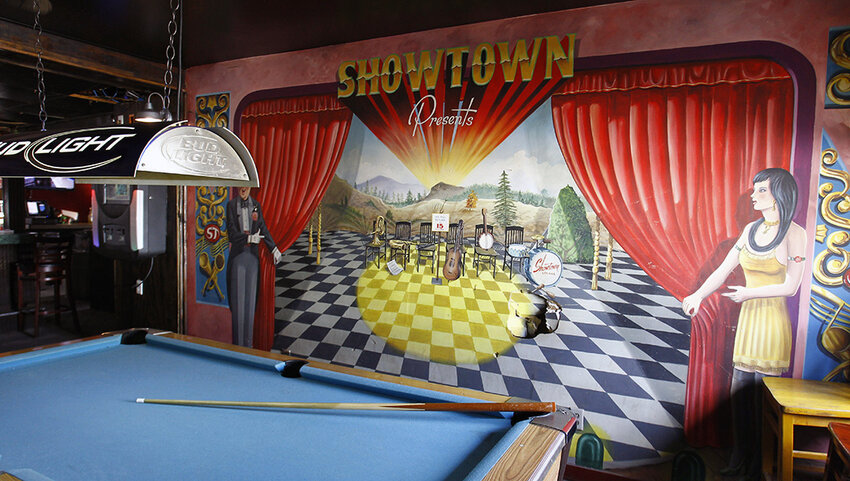 Ever wondered where circus performers go to retire? Known affectionately as Gibtown, Gibsonton has earned its reputation as a retirement community for carnival folk. While fire breathers and the bearded lady aren't showing up on every street corner, you can visit the cemetery dedicated to circus performers called Showmen's Rest. Between 55 and 61 artists were buried here after the tragic Hammond Circus Train Wreck in 1918.
To learn more about Florida's long and illustrious circus history, head to Sarasota, just one hour south of Gibsonton. The Ringling Museum is a great way to investigate what life was like for sideshow performers and society's castaways in the Golden Age of Circus. The next generation of circus artists are being trained today at The Sailor Circus Academy in Sarasota where they pride themselves on upholding traditional carnival legacies and entertaining thousands of guests a year.
Slab City, California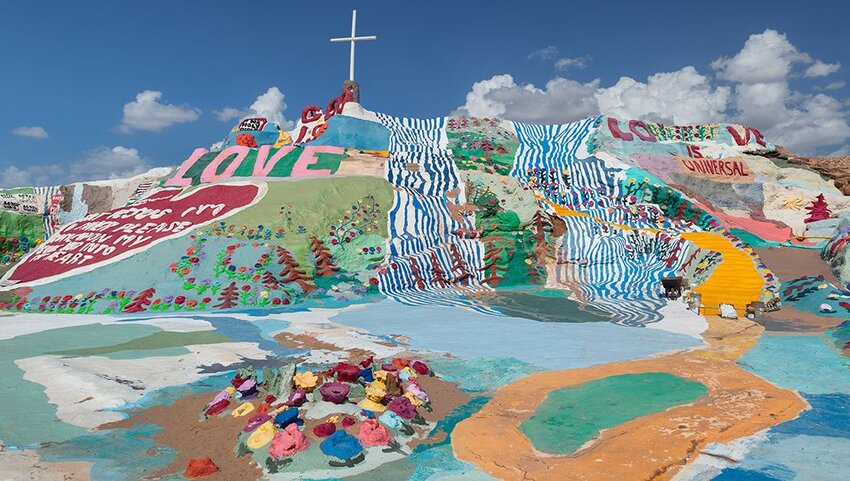 Featured in the movie Into the Wild, Slab City is an enigma in California's Sonoran Desert. A true testament to the wild, wild West, The Slabs enjoy the "peace and love" mentality of the hippie communes of old while also maintaining a bit of an unfortunate reputation at times. Free spirits and vagabonds have been finding refuge in this alternative collective since the original military base was removed following WWII. While it may be tempting, it's probably best to stick to pursuing the funky art installations rather than roaming about the settlement itself.
While Slab City might be unsavory to some, to others it is an ever-evolving work of art and humanity where the convergence of the two is celebrated. Salvation Mountain, the whimsical art installation that made Slab City famous, was created over 30 years by local Leonard Knight who hoped to spread the message of "God is love." to passersby and tourists alike. Stop in to witness his menagerie of fantastical colors and sculptures created out of adobe clay and gifted paint.
Maharishi Vedic City, Iowa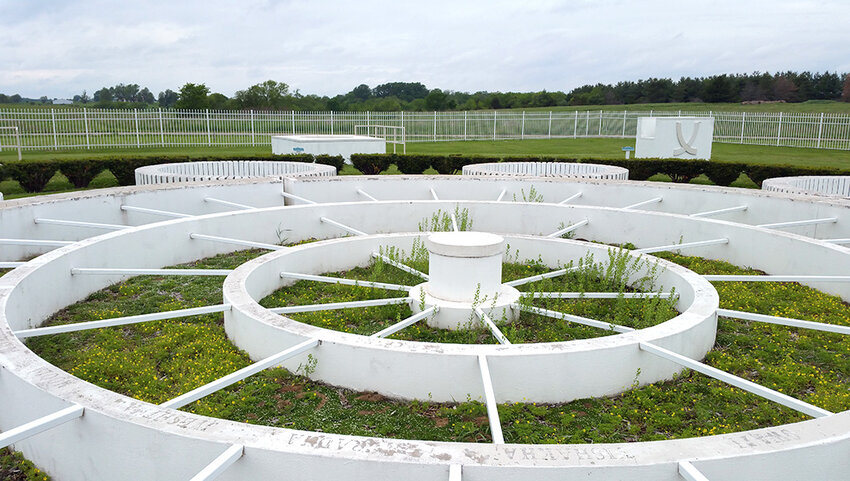 Once dubbed "America's Most Unusual Town" by Oprah, Maharishi Vedic City is a peaceful hamlet dedicated to the ancient Sanskrit text known as The Veda and its principles. Built by the famous guru, Maharishi Mahesh Yogi, every building within Maharishi Vedic City is built adhering to the Vedic fundamentals of architecture, which are meant to bring joy and balance. Residents also adhere to unique practices founded by the guru like Yogic Flying and Transcendental Meditation, both said to promote health benefits like reducing stress and help achieve an enlightened state.
As the first all-organic city in the U.S., Maharishi Vedic City is wholly dedicated to the cause, banning non-organic food sales within the town and even selling their prolific garden produce to Whole Foods. And that's not the only eco-friendly initiative residents must follow. Pesticides and gasoline vehicles are also banned.