Modern vehicles make for a comfier road trip in terms of ride, but a well-considered list of essentials can make all the difference when it comes to safety, sanity, and snacks. Just knowing you are ready for anything brings a sense of calm and confidence to your drive, so covering everything from tunes to travel tumblers is important.
Packing for any road trip entails balancing creature comforts and practical gear. It's not quite like packing for a hike, but bringing all the key items without overpacking is the trick. After all, it might just be you and your stuff in the car overnight at some point, so you'll want some room to stretch out.
Elevating your road adventure simply takes a good plan. By starting with a solid packing list, you'll make your trip more pleasant, comfortable, and memorable. And even in a time of unlimited cell service and roadside assistance, you'll still need to pack to be self sufficient and be prepared for the most extreme cases of car accidents or breakdowns.
Properly Prepare Your Vehicle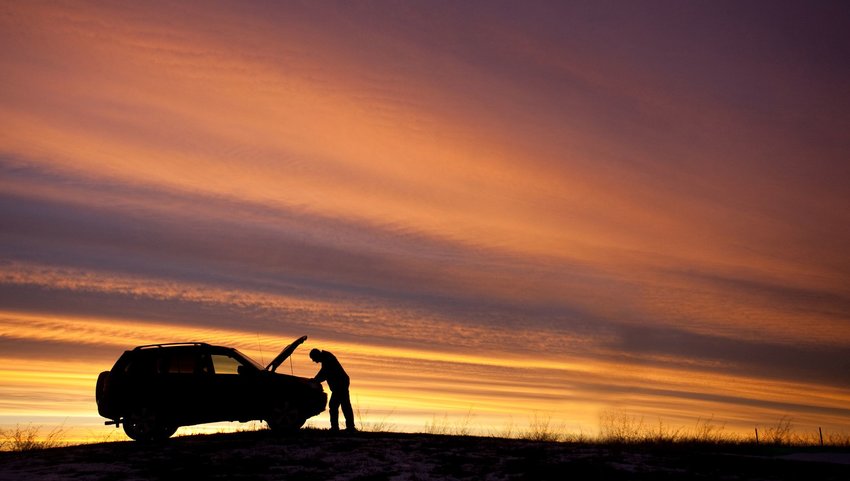 Making sure your transportation is good to go is the first step. If your vehicle isn't in tip-top shape, you might be setting yourself up for a potential trip-fail before you even pull out of the driveway.
Considering that you take care of maintenance before you leave, you'll still want start your packing list with the gear for your car itself. You should always have a properly pressurized spare tire and the knowledge and tools to change it. Additionally, you might want to ensure you have an empty gas can, roadside hazard kit, tire chains, a gallon of water for your radiator, extra oil, transmission fluid, wiper-washer fluid, and brake fluid. Also be sure to check your tire tread and air pressure before departing and continually check the air pressure every few days on the road.
Having AAA or another roadside assistance program is smart to have as backup. You will also want to pack your paperwork including the vehicle owner's manual, license, registration, and proof of insurance. Old-fashioned paper maps or an atlas are also must-pack items as emergency backup in case technology fails.
As for keeping your car clean inside, you can make do with plastic bags, but a portable garbage can for your car helps keep trash centrally corralled and easy to empty at the gas station.
Road Technology and Entertainment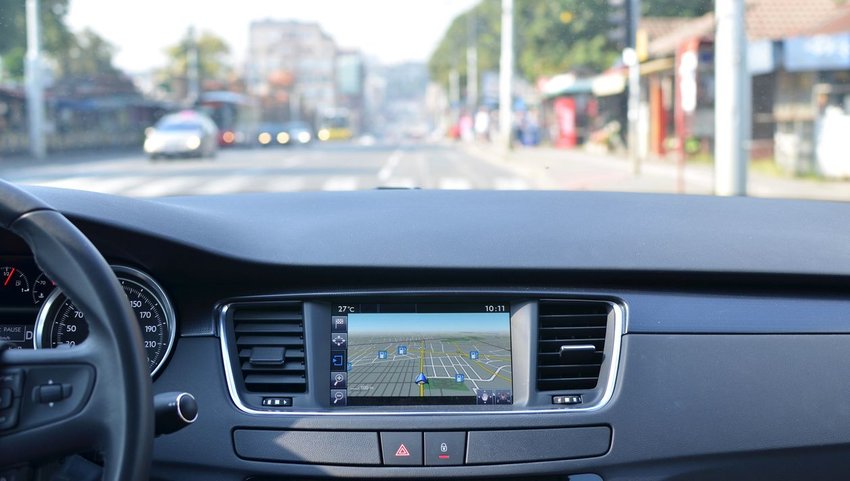 Everyone has their own road-trip style. Whether you like to crank up the tunes, listen to audio books, or tune into podcasts, having fresh options for the road is part of packing. So update your satellite radio subscription, load up on audio books at the library, create new playlists, and download a fresh batch of podcasts before you check trip entertainment off your list. Books and games should also be included for passengers.
Trip-enhancing technology is also critical. In addition to your onboard navigation system and cell phone, you'll want to be ultra-prepared with a phone charger, USB cable and all your favorite apps. Some essentials include a music app (like iHeartRadio, Spotify, Tidal, etc.), maps app, traffic app (Waze), gas-finder app (GasBuddy), and a camping app (recreation.gov). Also don't forget a portable battery charger, headphones, and a hands-free phone mount.
It's optional, but a wireless or connected mini-speaker like the Anker SoundCore 2 Bluetooth Speaker let's you keep the road-trip party going at a campsite or hotel room. If you want to make sure you have a connection no matter where your location is, purchase a portable hotspot device such as the Skyroam Solis.
Fresh Food and Snacks on the Go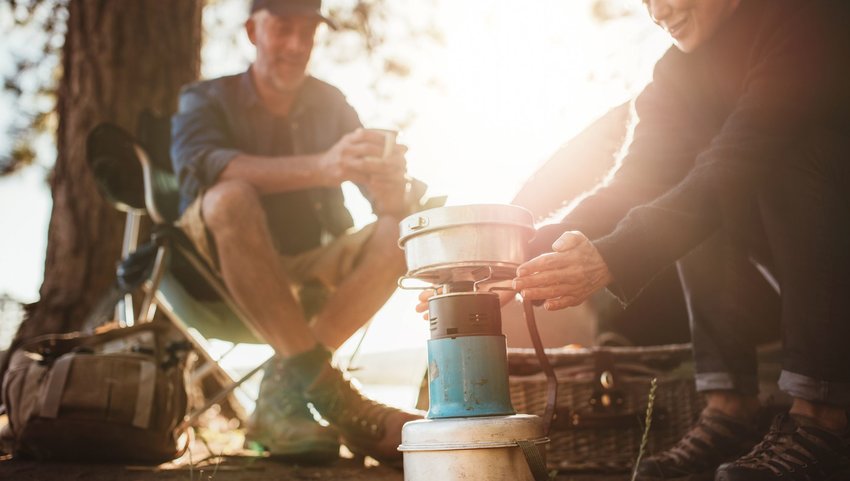 There's no shame in some gas station snacks and coffee while on the road, but you can do better than that. First, to keep cold food and drinks on hand, a cooler is a must. You can opt for an electric model that plugs into a 12V outlet, but ice is nice too. Consider the Igloo Iceless Electric 28-Quart Cooler or the Yeti Hopper Flip 12 for ice lovers.
Packing your own meals is also great for budgeting and you can dine whenever or wherever you like. You will need to bring your own travel mug or tumbler, dishes, water bottle, and utensils (titanium spork). A Swiss army knife or a Leatherman tool are useful in fix-it situations and perfect for cutting food. A compact cutting board also makes sense such as the MSR Alpine Deluxe Cutting Board or the Snow Peak Cutting Board Set with built-in knife storage.
As for cooking and brewing fresh coffee, a camp stove is the answer. Depending on cargo space, you can go compact with the Optimus Crux Lite Stove or cook it old-school with the two-burner Coleman Classic Propane Stove. Along with a heat source, a single pot and pan and a French press or travel coffee pot like the AeroPress are all you really need to go gourmet roadside.
Use a large water jug or reusable water bottle to save money and be eco-friendly. Smaller bottles can also be filled to put in the cooler alongside any other beverages of your choosing such as sparkling water, juice, or beer.
Personal Pampering Packing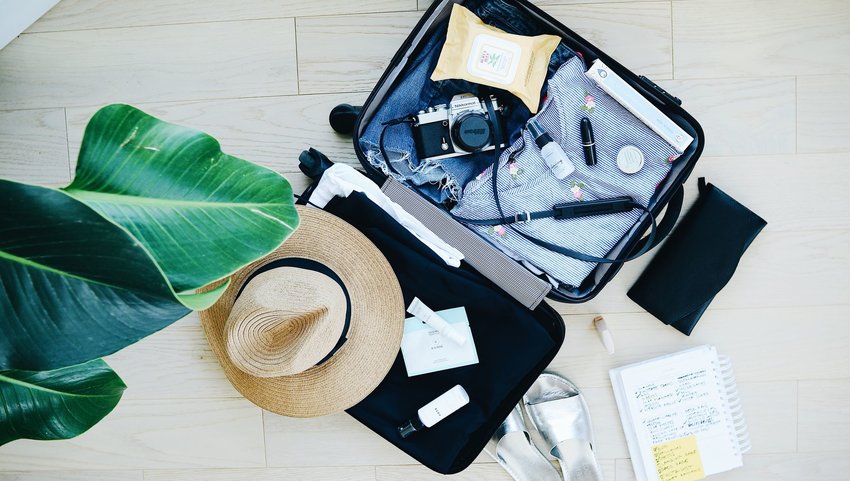 Keep yourself comfortable with the right clothing and toiletries. In addition to everyday jeans, sweats, t-shirts, and tennis shoes, road-trip specific items should also be checked off the list. Pack a hat, sunglasses, sunscreen, bug repellent, parka or windbreaker, hoodie or sweater, gloves, boots, flip flops or sandals, day pack, swimsuit, and any outdoor games for camping like a frisbee.
As for toiletries, in addition to no-brainer essentials such as a toothbrush, soap, deodorant, and travel-size shampoo, there are trip-specific personal items that make all the difference. Pack personal/baby wipes, toilet paper, tissues, paper towels, hand sanitizer, a travel toothbrush, painkillers, Benadryl, a first-aid kit, and a personal bath towel like the Sea to Summit Tek Towel.
Overnighting It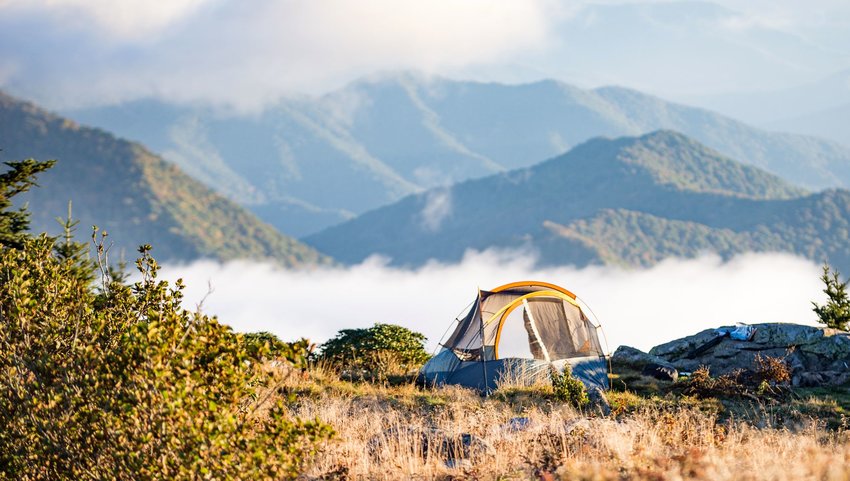 Whether you sleep in a tent, a hostel, or your own vehicle, the basic equipment for your checklist is the same. Pack a camping/travel pillow, sleeping bag, air mattress or sleeping pad, flashlight or headlamp, and a lantern.
If you want to stretch out in a tent, check out the affordable REI Co-op Camp Dome 2 Tent. Inside you'll have room for the Big Agnes Camp Robber Bedroll, a combination mattress-sleeping bag with luxurious fabric and plush, bed-like cushioning.
Final Checklist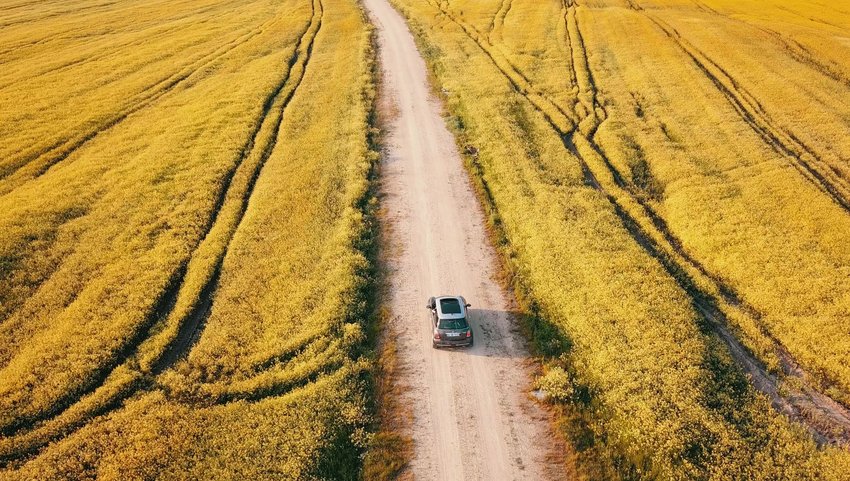 Don't forget gum ⁠— especially if you'll be traveling through mountainous terrain. In addition to preventing your ears from popping due to changes in altitude, gum is great when you can't brush your teeth right away after snacking in the car. Also be sure to bring a few rolls of change for any tolls or stops at the laundromat. Last but not least, make sure you tell friends and relatives where you are headed and when they should expect your return.
Psst! We take pride in promoting products we think you'll like, but just so you know we use affiliate links, which means we may earn compensation for any sales generated from this page. Thanks!