From Alaska in the north to California's southern border, the fabric of North America's West Coast is woven with snow capped mountains, pristine wilderness, rugged coastlines and sandy beaches. With bountiful sunshine and optimal conditions in the summer months of June, July and August, summer is the perfect time to explore the coastal wonders.
Whether you embark on a road trip through Big Sur, lounge on the beaches of San Diego or hike through lush forests in the PNW, the West Coast offers an enticing blend of summer experiences waiting just for you.
Pristine Wilderness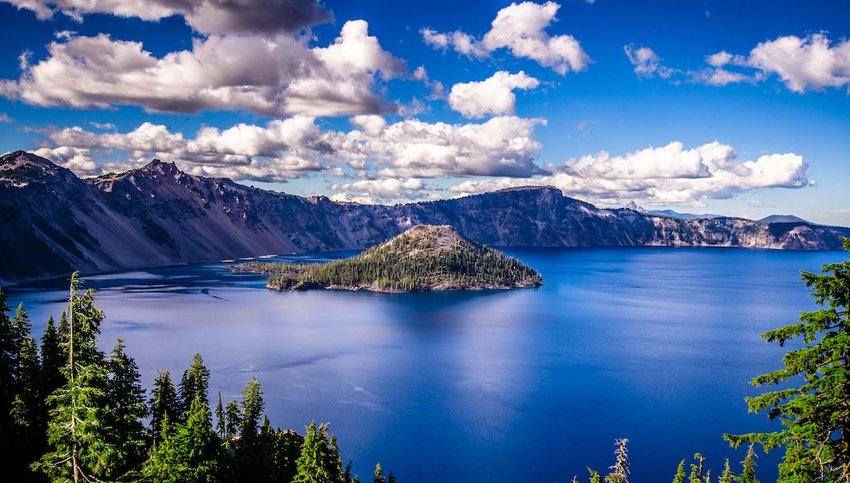 North America's West Coast invites outdoor enthusiasts to raft through roaring waters, hike an extensive network of rugged trails and spot fantastic wildlife, from whales to bears.
Let's start up north with the pristine North Shore Mountains that overlook Vancouver. This rolling mountain range is a paradise for passionate skiers, snowboarders, tubers and snowshoers in the winter but in the summer it becomes a playground for enthusiastic hikers and mountain bikers. The untamed trails of Mount Seymour, Cypress and Grouse Mountains weave through thick forests of towering Western cedars and Douglas firs, transporting nature lovers past placid lakes and tumbling silver waterfalls.
Head down the coast and you'll encounter myriad awe-inspiring National Parks dotting the wild landscape. Witness prowling grizzly bears and grey wolves in Washington's North Cascades National Park, and discover Oregon's Crater Lake before heading further south to revel in California's Redwoods National and State parks. And of course, the mecca of national parks, Yosemite, can't be missed if you're passing through.
Once you hit Southern California, visit Joshua Tree National Park and camp among its massive rock formations, delighting in a night of stargazing amid the stark desert landscape of bristled vegetation.
Sun-Drenched Beaches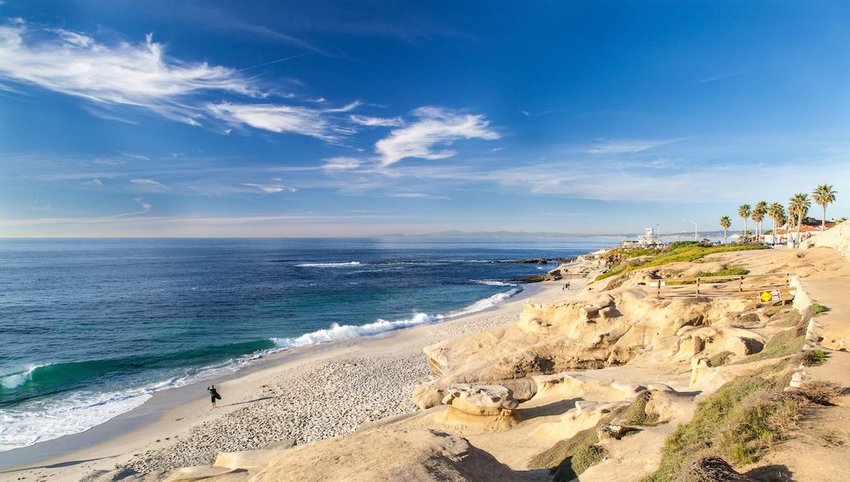 Blessed with a dramatic coastline, the West Coast boasts a collection of enticing beaches, inviting sun seekers to enjoy afternoons of beach bumming in the summer months.
Oregon's charming Cannon Beach is one of the state's most popular beach towns, where its crowning natural treasure, Haystack Rock, sits just off shore. Shop the town's trendy boutiques, browse its contemporary art galleries and watch glass blowers at work at Icefire Glassworks, then splurge on a luxurious overnight stay at an oceanfront accommodations.
But America's most vibrant beach culture is in Southern California, where miles of sandy coastline and famously sunny weather make for popular summer getaways. Snorkel in the sparkling waters of La Jolla Cove, observing California's state fish garibaldi and swimming with friendly Leopard sharks, or visit world-class Huntington Beach, dubbed America's Surf City for its consistent swells and year-round surfing opportunities. Palm-studded Santa Monica Beach offers three miles of soft sands and sweeping mountain views, where beachgoers are invited to take a leisurely stroll along its iconic Santa Monica Pier.
Urban Exploration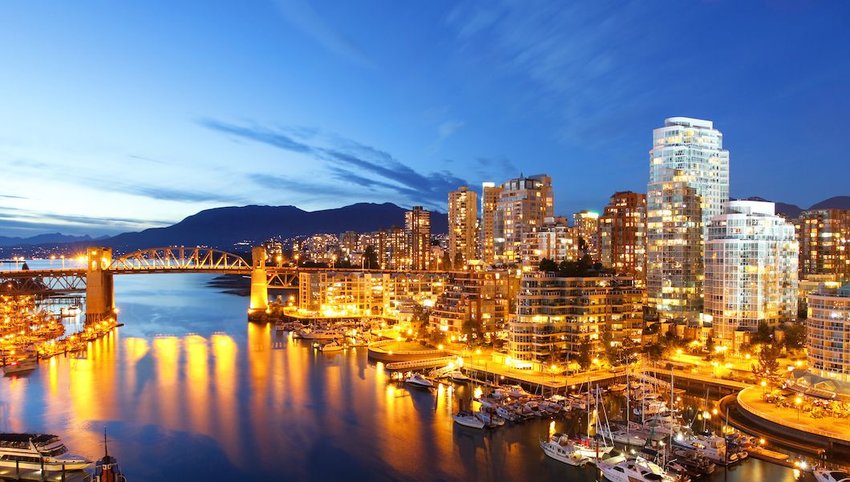 The dynamic metropolises along North America's West Coast all boast distinct personalities, making for unique city breaks on a summer road trip across this region. From vibrant cities to cool neighborhoods, there's something for everyone.
Vancouver beckons avid urban explorers who crave a heaping side of outdoor adventure. Cycle along the mighty Pacific Ocean on Stanley Park's seawall, passing views of surrounding lofty peaks and dense forests of cedar, fir and hemlock trees. Browse the stalls of Granville Island's indoor public market for fresh produce and artisanal jewelry, and ride the AquaBus to a quayside patio in the trendy False Creek area for happy hour.
Three hours south of Vancouver is Seattle, the jewel of the Puget Sound where art and thriving startups collide to create an energetic city. Next up is Portland, Oregon's hipster city home to an enclave of craft breweries and independent coffee shops. Book lovers can spend an afternoon getting lost in the endless aisles of Powell's Books, a bookstore that spans an entire city block, while ardent food lovers revel in Portland's competitive culinary scene.
Once you hit California, the options are endless. From the rolling hills and scenic bay of San Francisco to the sunny chaos of Los Angeles, there's a metropolis to feed your every desire. And don't write off the lesser-known coastal cities, like charming Santa Barbara with its historic Spanish architecture, and the eclectic community in Long Beach.  
Wine Sipping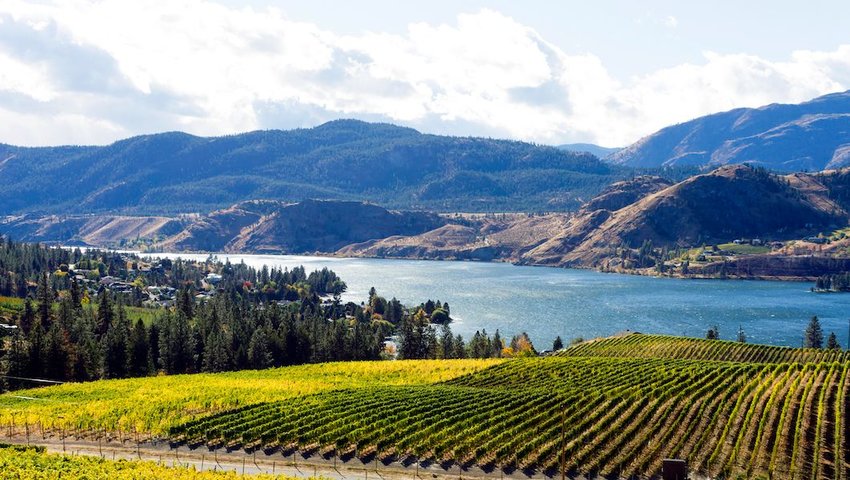 Balmy summer afternoons make for ideal wine tasting tours in two of North America's most acclaimed grape growing regions.
British Columbia's sun-drenched Okanagan Valley lies four hours east of Vancouver by car, where over 200 wineries produce a range of varietals like Pinot Noir and Chardonnay. Sip wines that reflect the elements of the Valley in elegant family-owned tasting rooms against a seductive backdrop of the sparkling Okanagan Lake and the region's lush vineyards.
California's Napa Valley harbors a collection of 400 wineries scattered across its fertile soils, a region esteemed for its full-bodied Cabernet Sauvignon. Wine lovers will cherish a ride on the Napa Valley Wine Train, a six-hour journey through the stunning landscapes and lush vineyards to St. Helena and back, in vintage Pullman cars reminiscent of elegant train travel in the early 1900s. Gorge on a gourmet four- course meal and interact with the families of this vibrant wine community's most celebrated wine estates.
There are also unforgettable pockets of fertile wine country that off-the-beaten-path winos will adore. Explore the laid-back collection of wineries in Southern oregon, or sample crisp Zinfandels in Paso Robles, California. Make your way to Southern California for Temecula's stunning vineyards.
Food and Drink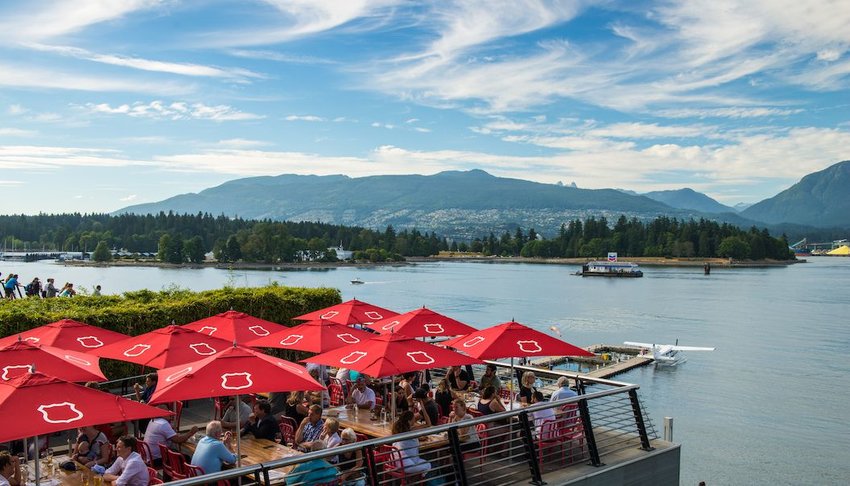 All along the coast, destinations entice visitors with menus of fresh seafood-based dishes, and in the summer, food trucks dominate the culinary scenes of Vancouver and Portland, serving everything from Japanese-inspired hot dogs in Vancouver-based Japadog, to authentic Mexican tacos. Patios draw large crowds during the warm summer months, spilling out onto the sidewalk in picturesque coves like Olympic Village, where locals indulge in the vibrant craft beer scene. Beat the heat in Portland by gorging on scoops of pear and blue cheese ice cream at the city's beloved Salt & Straw, a chain that always draws a queue for its daring blend of flavors and creamy consistency.