Attending a concert is always a memorable experience, but sometimes the show is made all the more special by the venue in which it occurs. From expressionist architectural masterpieces to ancient odeons that date back centuries, these hallowed halls offer concertgoers a chance to experience performances they'll never forget.
Whether you're a fan of opera, rock and roll, classical music, or whatever genre may appeal to you, here are just a few of the most stunning concert venues from around the world that cater to art lovers of all musical tastes.
Sydney Opera House - New South Wales, Australia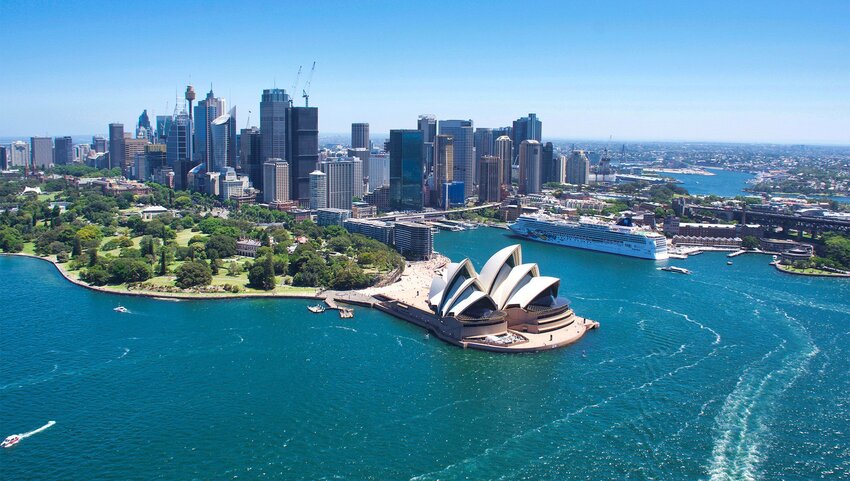 The Sydney Opera House is among the world's most impressive architectural marvels, earning it a well deserved place on UNESCO's list of World Heritage Sites. But the project — which was the brainchild of architect Jørn Utzon — was originally riddled with complexities that cast doubt upon its eventual completion. An estimated initial budget of $7 million ballooned to an eventual total of $102 million, and construction that was at first expected to take four years ended up lasting 14 years before its completion in 1973.
All the difficulties that construction crews endured proved worth it, as the building now boasts interlocking sail-shaped concrete panels that give the concert hall a unique look unlike anywhere in the world. The opera house attracts more than 10.9 million visitors annually and has been visited by dignitaries including Queen Elizabeth II, Nelson Mandela, and Pope John Paul II. Its first unofficial performance was conducted by singer Paul Robeson, who scaled the scaffolding in 1960 and delighted workers with a rendition of "Ol' Man River." In the year the venue finally opened, its inaugural opera was Sergei Prokofiev's War and Peace which opened on September 28, 1973. The venue is now the home of the Sydney Symphony Orchestra, and hosts a spectacular New Year's celebration each year.
Odeon of Herodes Atticus - Athens, Greece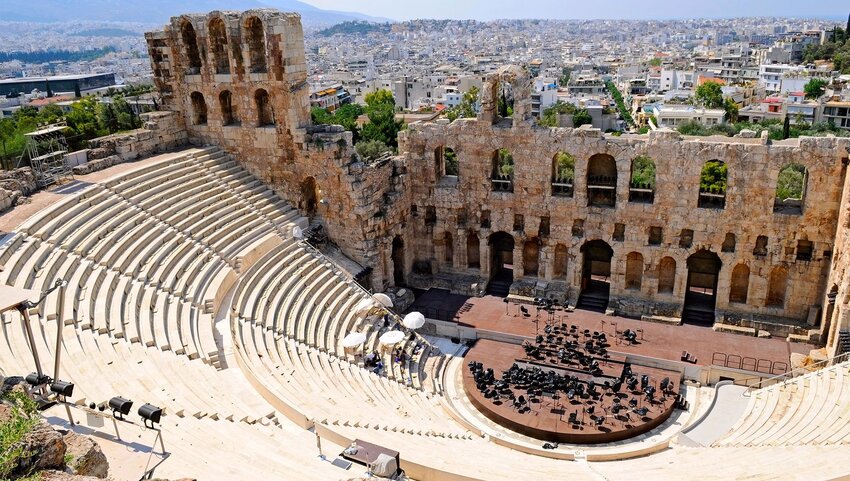 Long before massive indoor concert halls became commonplace, many ancient cultures would have artists perform in large, open-air amphitheaters. While many of those stages have been lost to the sands of time, one such extant venue continues to be utilized today in the form of the Odeon of Herodes Atticus. Built along the southwest slope of the Acropolis in Athens in 161 CE, the odeon was constructed in the Greco-Roman style. Though it was destroyed in 267 CE by invading Germanic peoples, the odeon reopened in 1955 after extensive renovations. Capable of seating 4,680 people, the Odeon of Herodes Atticus has welcomed modern artists such as Frank Sinatra, Maria Callas, and Luciano Pavarotti since its re-inauguration. It now serves as the site of the city's annual art festival — the Athens and Epidaurus Festival – which is highlighted by performances of ancient plays and beloved operas.
Carnegie Hall - New York, United States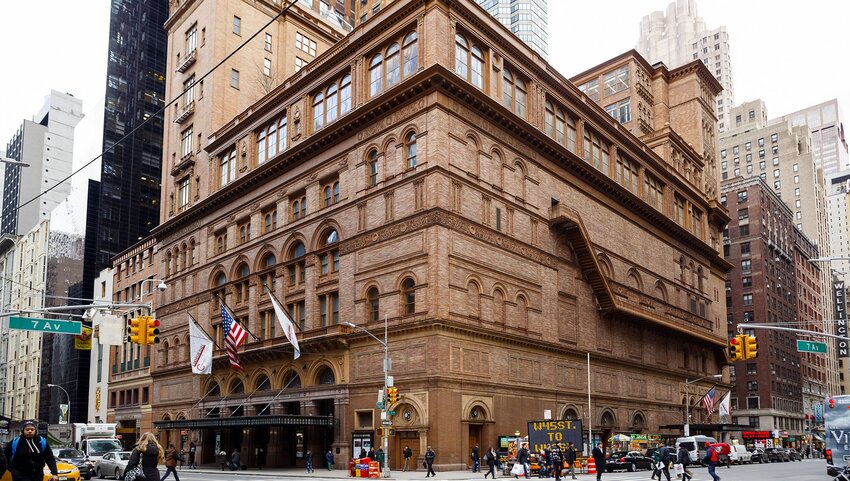 From Madison Square Garden to Lincoln Center, New York City has no shortage of historic concert venues. But among the many famed institutions is the indelibly important Carnegie Hall, a Neo-Italian Renaissance style building that first opened in 1891. Named after its original owner, business magnate Andrew Carnegie, the venue served as the original home of the New York Philharmonic until the 1960s. In what was nearly a tragic act, Carnegie Hall came close to demolition in the late 1950s, but was salvaged and declared a National Historic Landmark. The venue is highlighted by the expansive Isaac Stern Auditorium, a five-story, 2,804 seat concert hall that produces excellent acoustics equivalent to the most esteemed concert venues in Europe. Carnegie Hall welcomes performers in the genres of jazz, classical music, and countless other styles, and is also the site of 500 independently produced performances annually.
Musikverein - Vienna, Austria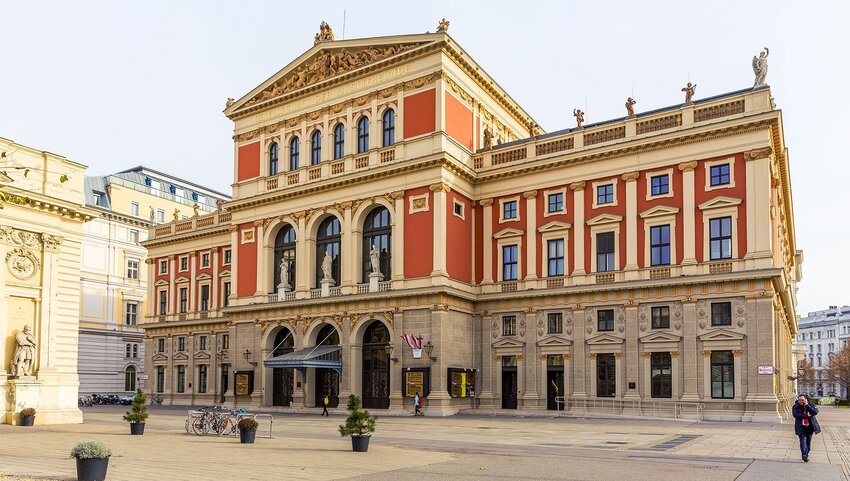 Vienna's Musikverein was first dedicated in 1870 by Emperor Franz Joseph. You needn't travel to Vienna in order to experience the venue, however, as its Golden Hall is known globally as the site of an annual New Year's concert that is broadcast worldwide. Musikverein is home to both the Vienna Philharmonic and Vienna Mozart Orchestra, and is operated by the Society of Friends of Music in Vienna, an organization dating back to 1812 that once welcomed composers such as Beethoven and Liszt as honorary members. The building's untraditional rectangular layout provides aurally stunning acoustics that delight the ear, establishing the building as a shining star among classical music venues throughout Europe.
Nippon Budokan - Tokyo, Japan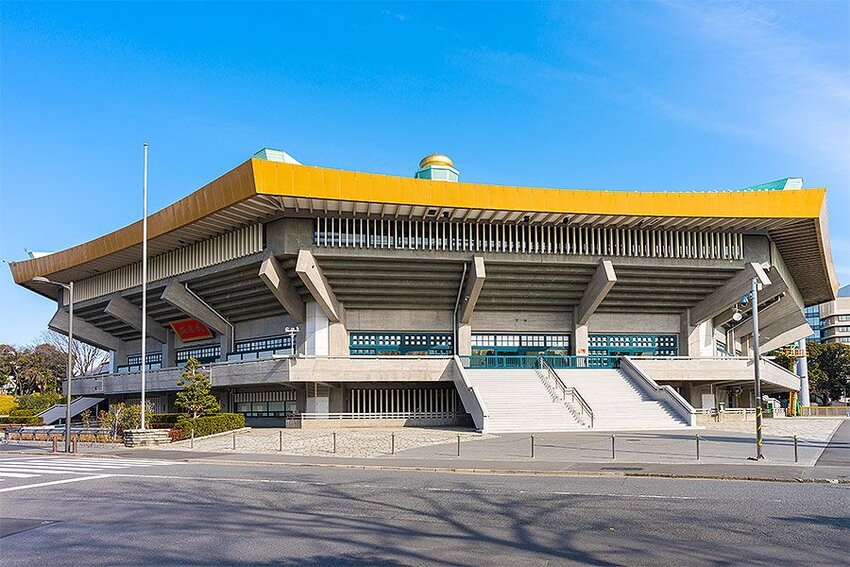 Known less for its role in classical and operatic music, Nippon Budokan in Tokyo, Japan, has served as one of rock and roll's most prominent venues throughout the Eastern Hemisphere. The building was originally conceived of to serve as a martial arts venue when it was unveiled prior to the 1964 Summer Olympics. Its reputation was drastically redefined, however, after a memorable 1966 concert by the Beatles. Now known as a rock mecca, Budokan has welcomed acts including Led Zeppelin, Santana, Kiss, and Eric Clapton. The venue was also the site of a series of live albums released by rock acts from Cheap Trick to Ozzy Osbourne.  Though the Budokan continues to serve in some capacity as an athletics venue — the building hosted several Muhammad Ali fights in the 1970s — it remains a beloved rock and roll institution.
Royal Albert Hall - London, England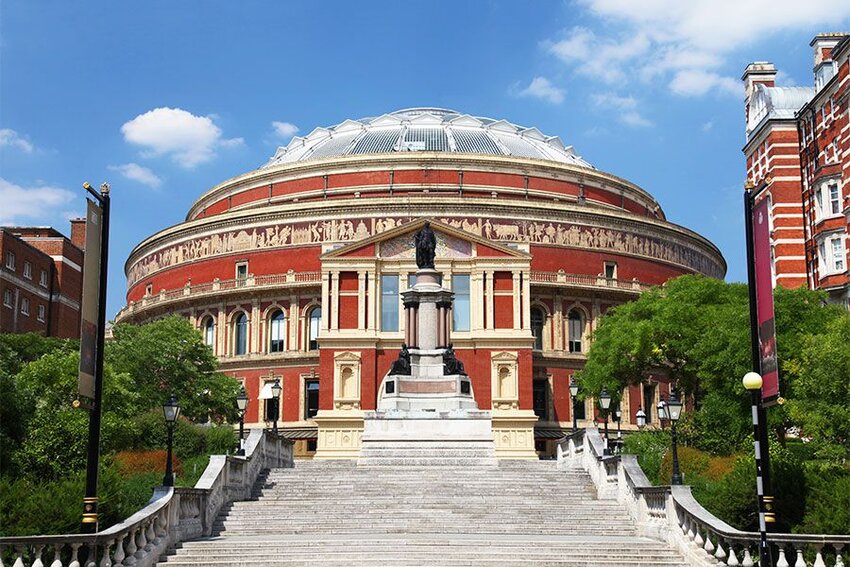 The brilliant oval structure of the Royal Albert Hall was initially more visually stunning than practical. Constructed between 1867 and 1871, the concert hall was besmirched for its poor acoustics upon its completion. After undergoing improvements in the late 1960s, the Royal Albert Hall transformed into a must-visit venue, hosting both classical and popular musical concerts, as well as an annual weeks-long celebration in London known as the Proms. From a structural perspective, the building's roof is notably heavy and capable of withstanding 158 tons of snow, a weight equivalent to that of a blue whale, and the venue's sturdiness helped it to survive bombings throughout World War II. The venue is also home to a pipe organ known as "the voice of Jupiter," which features 147 stops and 9,997 speaking pipes thus making it the second largest organ in all of England. On average, Royal Albert Hall hosts over one event per day, making it one of the busiest concert spots in the United Kingdom.
Red Rocks Amphitheatre - Morrison, Colorado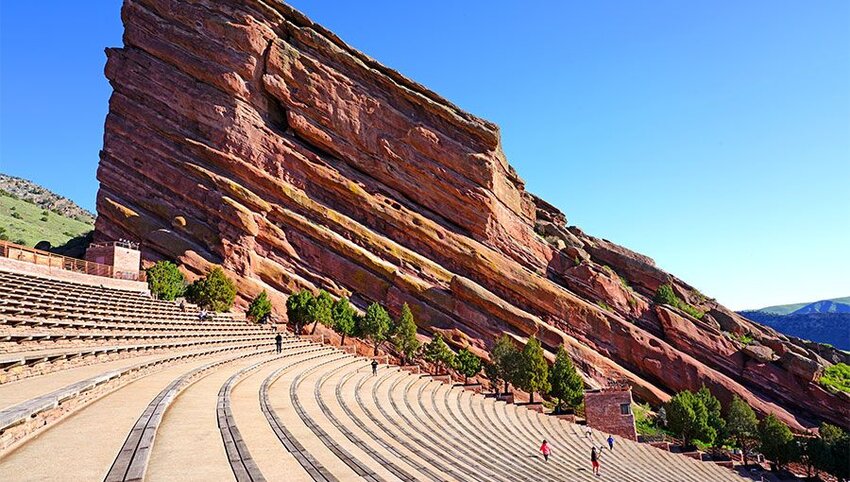 No venue on this list is more naturally striking than the Red Rocks Amphitheatre, which is nestled amid the red, monolithic crags of Colorado. The amphitheatre is so immensely popular with performers that on occasion, 20 separate bands will pitch to play on the stage on any given day. The first show at Red Rocks occurred in 1906 and was highlighted by Pietro Satriano and his brass ensemble. The venue would later host its first ever rock show in 1959 starring singer-songwriter Ricky Nelson, and would welcome The Beatles in 1964 (it's now one of only four still-standing venues in which the Fab Four performed). Over the years, the stage has welcomed artists such as Ray Charles and Jimi Hendrix. Though no matter who's performing, attending a show at Red Rocks remains an unforgettable experience thanks to the 300-foot-tall looming mountainous walls that lie adjacent to the seating area.